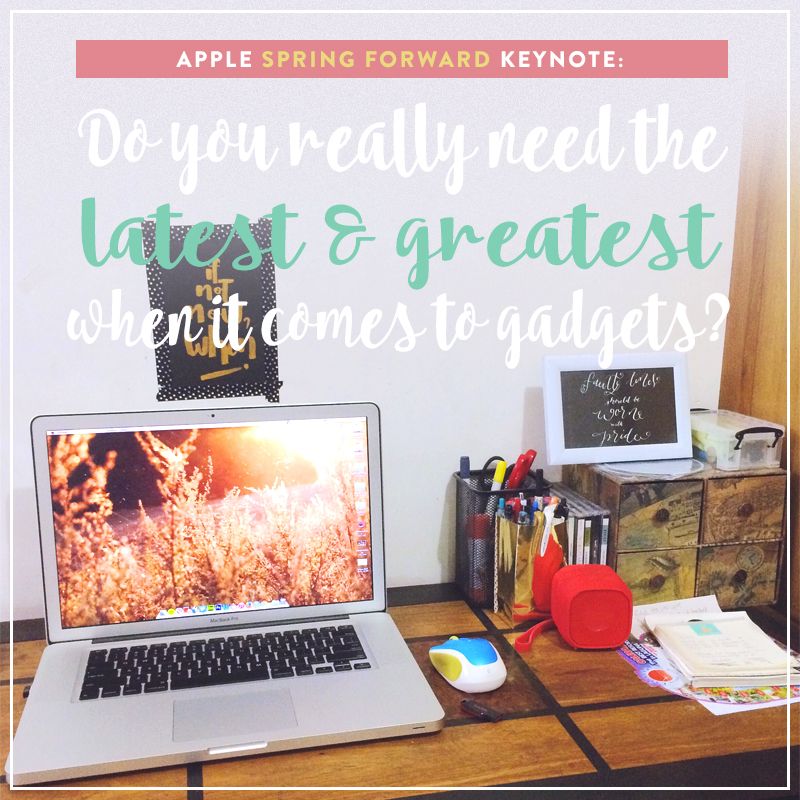 Yes this is my very "basic"-looking desk
I just became aware of the new iterations Apple announced last night at their 'Spring Forward' keynote event this morning. Talks of new Macbooks and a newer version of the Apple Watch with features that are supposed to be its selling point. I could care less about the latter, it never appealed to me in the beginning. Never have, never will.
Since my Twitter is locked and I didn't want to flood everyone's timelines with my already-too-late reactions, I'll just leave them here.
The new Macbooks, a much thinner model than last time. Plus! It comes in three colors now, too! It sounds like the next must-have accessory for everyone who just wants to get a laptop for the sake of being "in", like the iPhone crowd.