Earlier this week, I finally received my birthday gift to myself. Woohoo! 
Three years ago, I sold all my cameras: My Sony DSC-T1, Canon Powershot A640, Nikon P300, my dad's Sony DCR-PC1 and lastly my DSLR Canon 450D. I thought of selling the last one for a long time, and came to the conclusion that I have to sell it because it's so outdated. The screen doesn't flip, and it doesn't have any video functionality. In 2015, all DSLRs have video functionality and at the time since I go to a lot of concerts (RIP to that time) it was a burden having to carry two cameras, one for shooting photos and the other for taking photos. Time to let that camera go, and perhaps my concert photography days to go along with that. 😆
Saying good bye to my concert-going years was the hardest part. 🙁 
Ack, I wandered too far around the internet last Thursday and bought myself another powerbank. Same as last time, the powerbank I bought is part of Lazada's flash sale series as their way of introducing a new product into the market.
I was not aware that Asus had ventured off into portable charging solutions too until sometime this week. They're a reputable company, and the price was affordable (it costs 60% less than the other powerbank I bought w/ a similar mAh capacity) so I thought to myself why not get one for myself?
The gist of Thursday's happening was Lazada had a flash sale for the Asus ZenPower 10050 mAh powerbank from 12nn-onwards, or until the powerbanks were sold out. The powerbank is priced at Php 795 (vs. other powerbanks of the same capacity ranging from Php 900-up). Not sure if that price is introductory or it's the SRP.
Another flash sale will happen this June 29 at 12nn (Manila time).. so if you weren't able to pick up one the first time, there's your chance!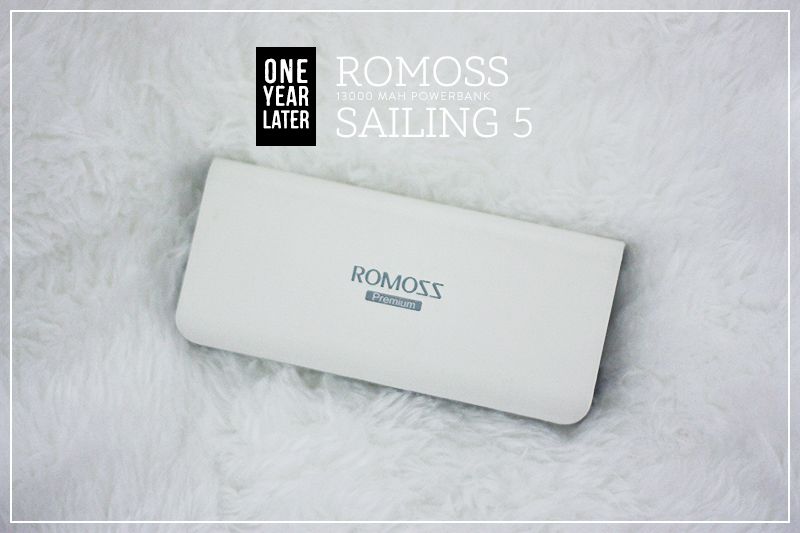 I noticed that my review post about the Romoss Sailing 5 powerbank still gets a couple of views occasionally up to this day. If not views, there would be comments and questions, all of them I try to give answers to.
Fast forward to the present: Thought I'd share to everyone who might stumble upon that review, a post-follow-up(?) review of the product a year later.