Earlier this week, I finally received my birthday gift to myself. Woohoo!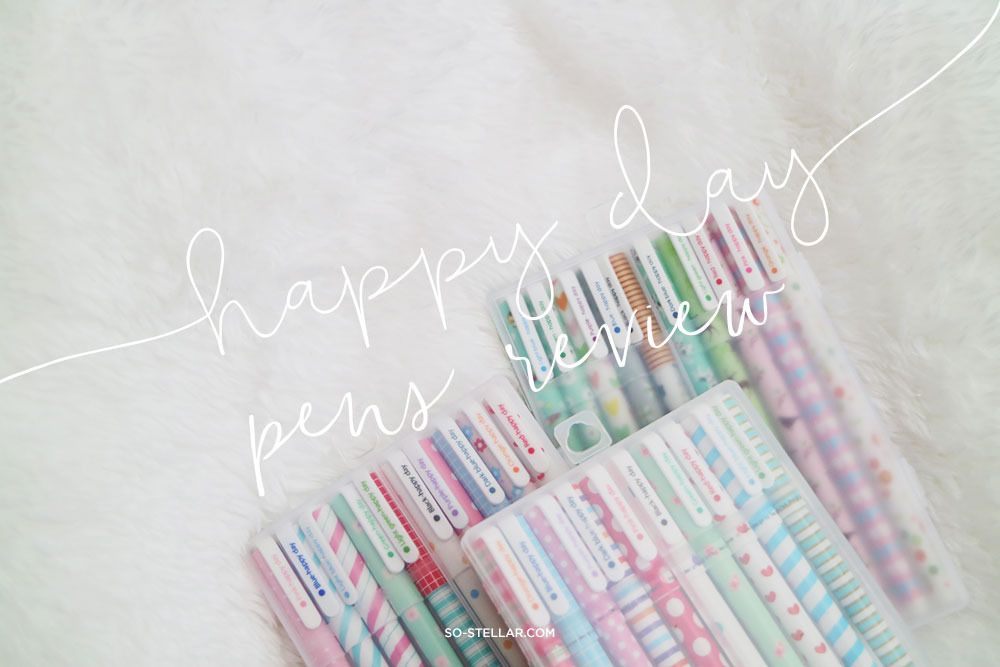 The Happy Day pens are popular amongst planner addicts out there. I first noticed these when I was browsing around Youtube and randomly landed in one vlog talking about her planner's spread for a particular week.
As I noticed these pens in several planner vlogs, I've come to really like them and eventually I began to want one for myself! Like, look at them, aren't they so beautiful and pretty?!? Around this time, I also realized that I have no chance to be anywhere as good as these people who have the ultimate patience and passion to decorate their planners. I tried for a while but I just don't have enough passion I guess, and I lacked the materials to prettify~ my planner, too. I learned that you have to really invest in many materials. Meh.
I had high hopes for Titser, May I Go Out? the first time I read about it in bookbed's group because it's a combination of two things I like in a book: A compilation of short stories, and it's about high school life!
Aren't we all sentimental about our own high school life? I don't know about you but I know that I am, for sure! I'd like to think mine wasn't the typical high school life because I didn't get that supposed romance we all yearned for at the time (lol, so funny and at the same time irrelevant to my life when I think about it now), didn't get perfect grades throughout (I was neither a rebel or a reject though! But I admit, I was never ever good in math and that was always my weak spot from the get go), did not get 1st honor or any similar academic accomplishments, was not the most active member in any orgs, was not elected to be a class president or any of the other roles in that part (I forgot already what the other titles are!), so on and so forth.
Enough dwelling on the things I was not and wish I were in high school. My greatest takeaway, though, were the friends I made and the moments turned to memories throughout those four years. These two, I still carry with me up to this day.
This book was perfect because I am all about going back to high school memory lane and spending a few days reading the stories from the various writers of this compilation!