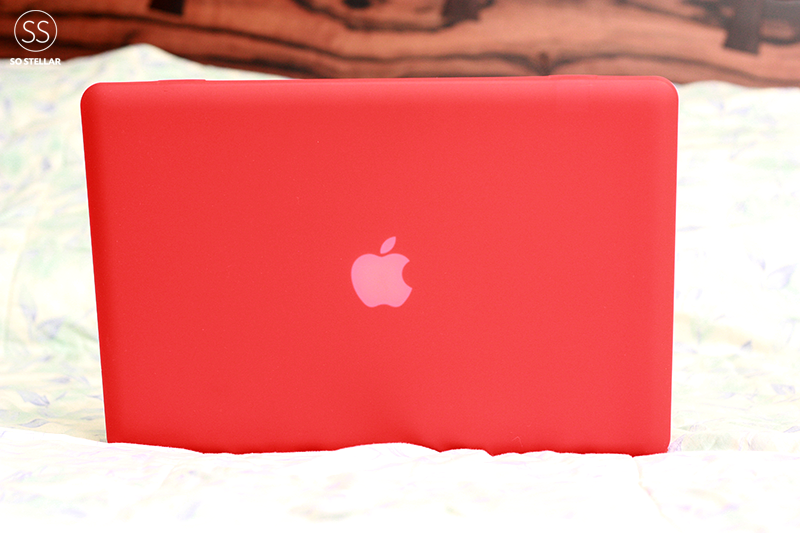 Up until recently, I haven't given much thought to putting any accessories on my laptop since I use it at home 99% of the time, and it doesn't leave the house at all. Instead of being a laptop-laptop (haha), it has become a desktop replacement over the years.
There's also the fact that cases for Macbook laptops don't come cheap or affordable, and that is my primary reason why I did not bother getting a case for it. But wait, this isn't to say that all these years my laptop is "naked" all along. I bought a Wrapsol matte protective film for it weeks after I got it 2 years ago. That alone was enough for me.. but as the years went by, specially when I had to get the laptop fixed — had to get it out of the house, stashed it inside my bag.. it probably endured small bumps here and there.
As a preventive measure from getting irreversible physical damages to my bb (though I have no plans to sell this, my intention to keep it 100% in ~*perfect*~ condition is just my OC tendencies talking), I gave in and considered getting a case for it.