Don't you just hate it that when you're (financially) broke, it's also the time when you're in places where you suddenly find the things that you want to buy like in the mall? I do. I really, really do.
I did some splurging yesterday morning at the mall. 🙁 Armed with less than a thousand pesos and a strict to-do list for my visit there and a mindset that I will not purchase anything except for food. 3 hours later, I came home carrying a shopping bag from the mall's department store.
I suck. I have no self-discipline when it comes to shopping. Heck, I'm saving for a lot of stuff such as a 55-250mm lens, a blu-ray DVD player, books, proper clothes (by that I mean lady clothes, not the usual graphic tshirts that I need to stop wasting my money on). As the months of (still) being unemployed grow longer, the faster my money is starting to be spent on things. 😐
But who can resist these, um, what are these type of shoes called again?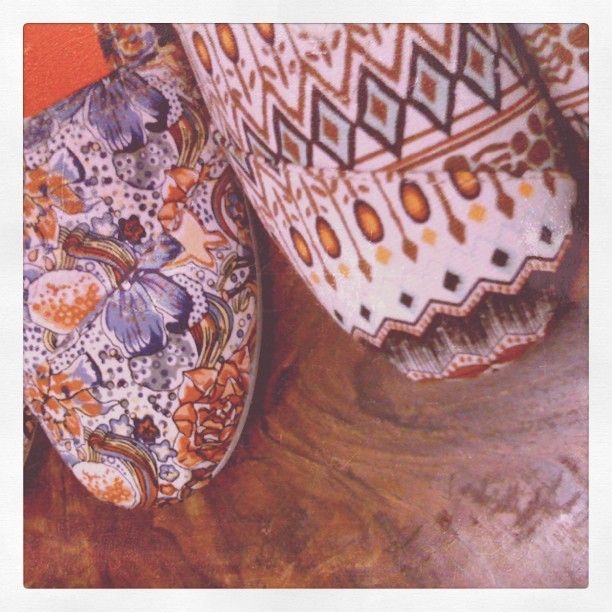 They're so pretty. I passed by the rack where they were displayed on my way out of the department store and I just had to take a second look. The first thing I usually do when I see anything I like is to look at the price tag, and to my surprise it's less than $10! I had just enough money to get two pairs, and here they are!