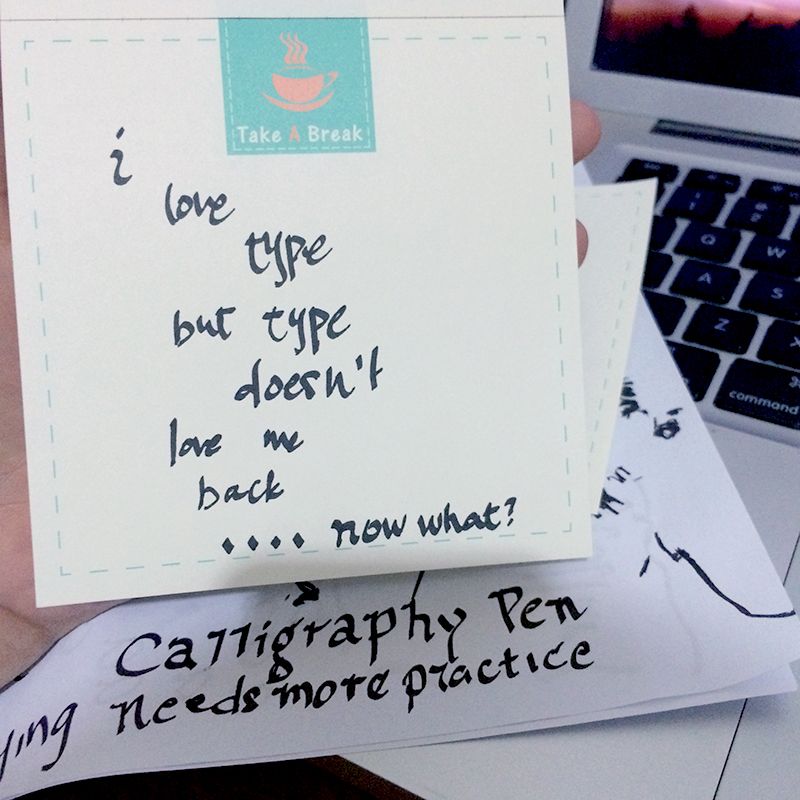 I love art, but I love type even more. When it comes to graphic design, I prefer to focus more and study (if I could, I would) more on type. I think it's the simplest form of visual communication that's very flexible to work with as soon as you've worked your way around it. The possibilities of manipulating type, visually, are endless too.
Now, like everybody else, I, of course, would like to try my hand at it, too. There's this trend I noticed for a couple of months now. Everyone's suddenly into hand lettering, calligraphy. Before, it was called "Doodling", to me at least. People writing off random words, or could be lyrics, passages, quotes, etc., and not just writing it for the sake of writing, but writing it beautifully. Design it with pens, markers, whathaveyou.
And so.. After resisting hard from joining the bandwagon of letterers, calligraphers, last but not the least "doodlers".. I gave in, surrendered and joined in the craze of hand lettering!