In a world where OPM is "dead", and electronic/digital reading is beginning to be the preferred medium of people instead of print material, it's quite hard to pinpoint if books still have a bright future ahead. This is where the MIBF event comes in. This year marks as their 33rd in doing this event. . . from the website,
"…As one of the longest-running book fairs in Asia, the MIBF is also considered one of the most accessible venues for showcasing published works. Joining or expanding your presence at the MIBF can open your business to an audience of different generations, backgrounds and cultures. Reach out to this evergrowing crowd, dialogue with your customers and engage in a forum with your peers in the publishing industry."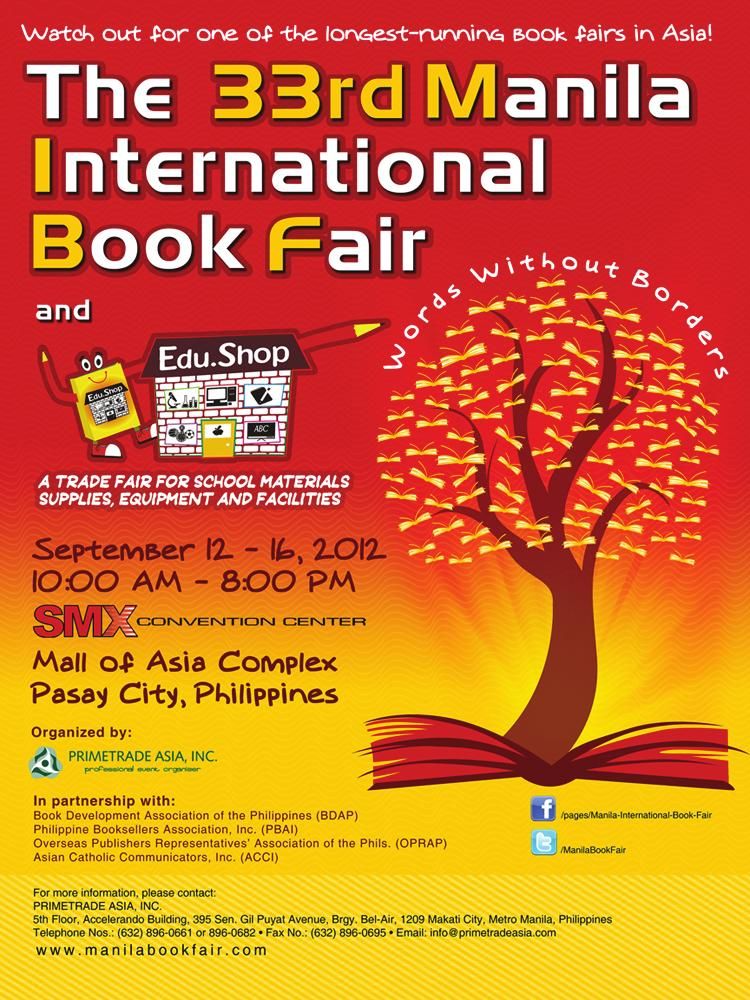 I'm glad that despite that, printed books are still here to stay for bookworms as well as occasional book readers. Not everyone can convert to electronic reading given how expensive these gadgets are and not everyone has computers for it. I like to think that I'm a bookworm, but not enough to be considered one. :)) I enjoy reading printed matter, playing the paper or the covers of a book as I read it through. Sometimes I buy a book for no reason, too. When I was little, whenever we go out, I was told I didn't leave the mall not until I am with a newly purchased book from the bookstore. Hahah. Oh gosh I'm such a nerd.