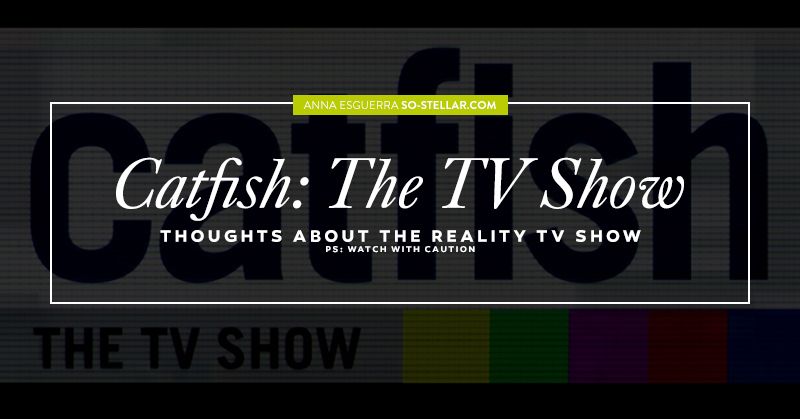 I usually wouldn't give shows like this the time of day, but what can I say? I had too much free time last week and unfortunately ran out of shows to watch. Either they are on hiatus, or the usual (for the shows that I really, really liked) it got canceled.
RIP to all the shows that ended too soon.
Right. So Catfish the TV show. The sick, annoying obsession (that I am trying to STOP) started one mundane Monday afternoon. I was browsing online, from one site to another, looking for TV shows to catch up. I tried Sxxxx.. it was okay but eh, I was looking for something else more.. interesting.
"Interesting? You find Catfish interesting?!" Yes I do. I'm a sucker for shows that make people meet for the first time. Buuut not something I would always watch esp if it's always too romantic and mushy. Meh. I want a show with variety, without it being overdone with drama.