These past couple of days have been crazy because I was back to my fangirling state again. Not for Incubus, but for this band of brothers otherwise known as Hanson. Truth be told, I'm not one of the diehard fans, more like just a "casual" fan, if there is such a term. One of my friends is the fan, and she needed a comrade and I happily told her that I'd go with her.
See Hanson upclose and possibly have a photo with one of the members? Count me in.
Our attempts were shattered when we found out that their manager (or was it their roadie?) was strict and didn't allow any photos with them. So this was all I got from our Day 1 sighting..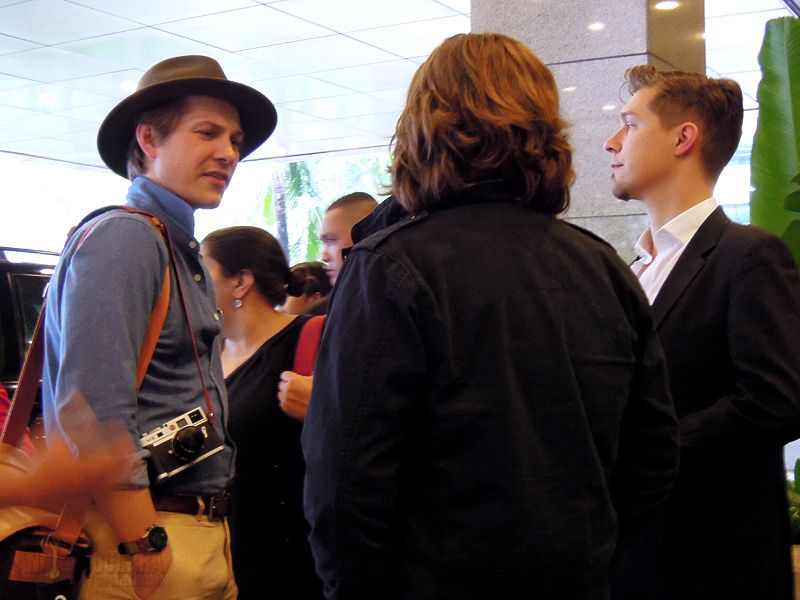 Yes, we were that close to them when I took this. Ike stepped out to throw something to the nearby bin. That was my chance to maybe try my luck in a photo but I got shy. MOTHERFU. Zac wouldn't turn to us when we called him.. IDK if our voices were too low or he just didn't feel like noticing us. 🙁