Music Museum is known as the usual venue for our local artists to hold their concerts. You may have heard of the place whenever ASAP artists promote about their shows on noontime shows. Compared to the usual concert venues I go to, it is really small and rather intimate. Like the performer would be able to see you even if you are seated in the balcony area. :)) Forreal though.
Two months ago, Rico Blanco held his first major solo concert here. I, of course, had to be there since it's his first (since going solo) and hey, gotta be part of that crowd who will witness him hitting another milestone in his career! Loljk. Well, I am not that active in going to local gigs anymore but I try to be present at the big ones at least. 🙂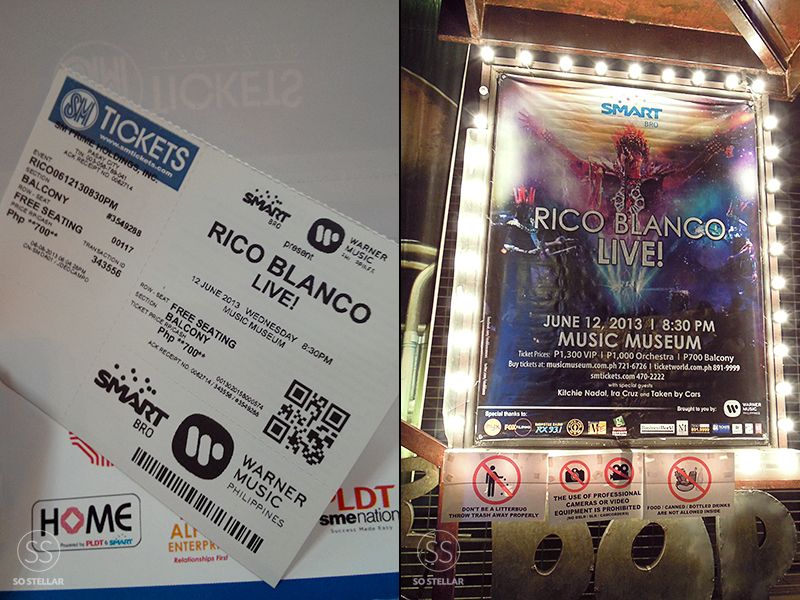 You would think that by this time I would have learned not to get balcony seats because that was where I was seated during the first time I was there. Then I remembered that people would probably be trying to video or take photos of him using their iPads in the floor area (thus, blocking my view) so, why bother? Anyway, balcony seats this time weren't bad since we went there early and go to choose a good spot w/ a perfect angled view of the stage.