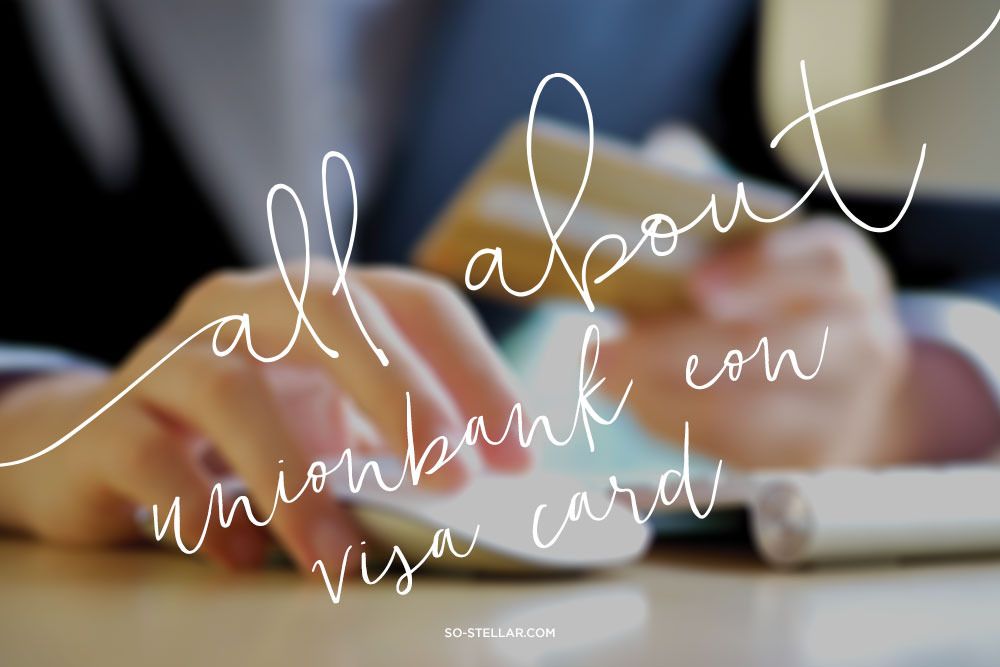 ETA as of August 2017: This post is not accurate anymore since Unionbank changed the way their online banking works. The system works differently from how I see it in this post, especially the password part in logging in.
As frequent online shoppers, sooner or later you'll have to look into getting your own credit card for hassle-free payments. I personally like the option of paying cash on delivery when it's available. Still, it cannot be helped that there are majority of online shops out there that prefer they take your payment as soon as you check out your shopping cart's items.
In this post, I am not going to introduce you into getting your own credit card. Nothing against it, but I would rather have a debit card that automatically deducts the amount of your purchase upon secure checkout than doing the whole "buy now, pay later" process which just leaves me paranoid and inconvenienced because then I have to think.. where the heck do I get the monies to pay for my impulse purchase?!