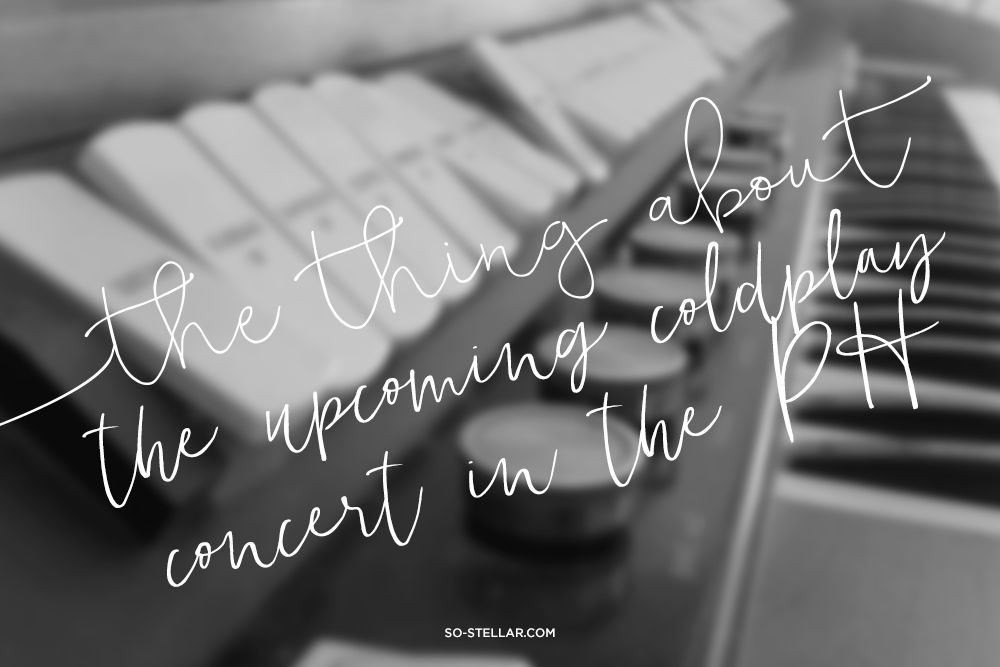 Right. So this is going to be about this week's current news going around, especially on social media, about Coldplay's concert here in the Philippines.
First of all, I am not bitter, angry, annoyed and irritated about this because I can't see them since I am now taking Dialysis for my condition now and it has made me physically weak and unable to return to my so called habits of before.
All I've done since coming in and out of the hospital was go to hospitals and Dialysis center to get my 3x Dialysis sessions for the week. Come home and rest until the next session in a few days. The whole Dialysis was okay while I was starting out, coz I can still do my old habits before until something happened to me (seizures and that half my skull had to be opened, both are unrelated to my Kidney disease and IDK how and why this happened) then I had to stay at home. Coming in and out of hospitals from May to October sucks and financially costs a lot, especially this Dialysis treatments
Anyway… back to the concert..
Sure, I am happy they're finally coming here. After months and months of speculations from concert junkies and people who are into music, finally there's a confirmation from the band.
I am more annoyed at how everyone is suddenly a "die hard" fan of the band and really, really that desperate to come there and be part of that upcoming show… for what? To take photos and show them off at social media? You're just there to show off in social media during and after the show.
Another thing, WHY ARE THE TICKETS SO EXPENSIVE HERE? Hmm.. should we really wonder why? Some producers might say too much costs come into production of shows here, maybe that's why? Then again in other countries the costs are much lower but the show production is better there – right? Right.
All of a sudden they're all willing to sell their organs for it? Ha ha ha. Go and sell them around PHP 20-30k and I might be interested to buy it for me – as long as you're 100% healthy. Looks like you're that willing to part with your important organ for a pair of expensive tickets that's not going to give you comfort during the show. I tried that before and no way I would do that again. So uncomfortable. Plus it also rained during an open area concert so that truly, truly sucks.
I saw that the location is going to be at Mall of Asia's Grounds where the John Mayer was also held years ago. I think we bought expensive tickets but we were like 10th row away from the stage, still it was so uncomfortable since we were all standing and squished against each other.
It was around Tuesday this week when I first heard of the news, and then.. my social media feeds were so freaking full of it. Each post was about wanting to sell their organs, loan for ticket money, going crazy about the news, etc.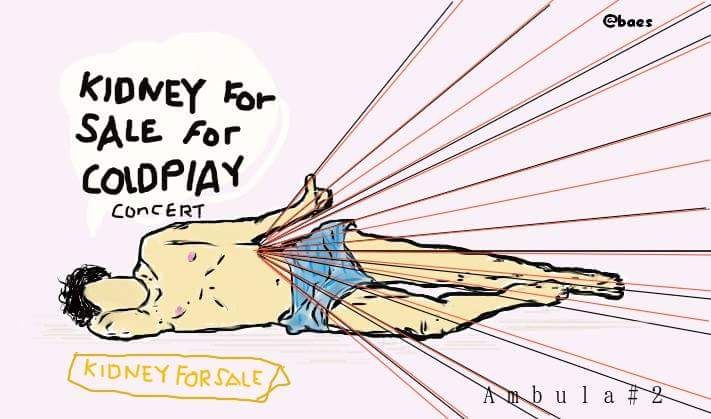 GOD DAMN IT, I AM SO SICK OF IT. GO SELL IT, LET'S SEE. Nakakawalang gana, seryoso.
My post was about… hahahaha! Still pissed off about that day my feeds were so full of it.

C'mon, people, THINK BEFORE SAYING YOU WILL AND WOULD SELL YOUR BODY ORGANS FOR CONCERT TICKETS. I like going to concerts but I have never said that I will do the same thing, even to joke about it. I actually need a Kidney organ to be honest and I am still, sadly, looking for a donor.