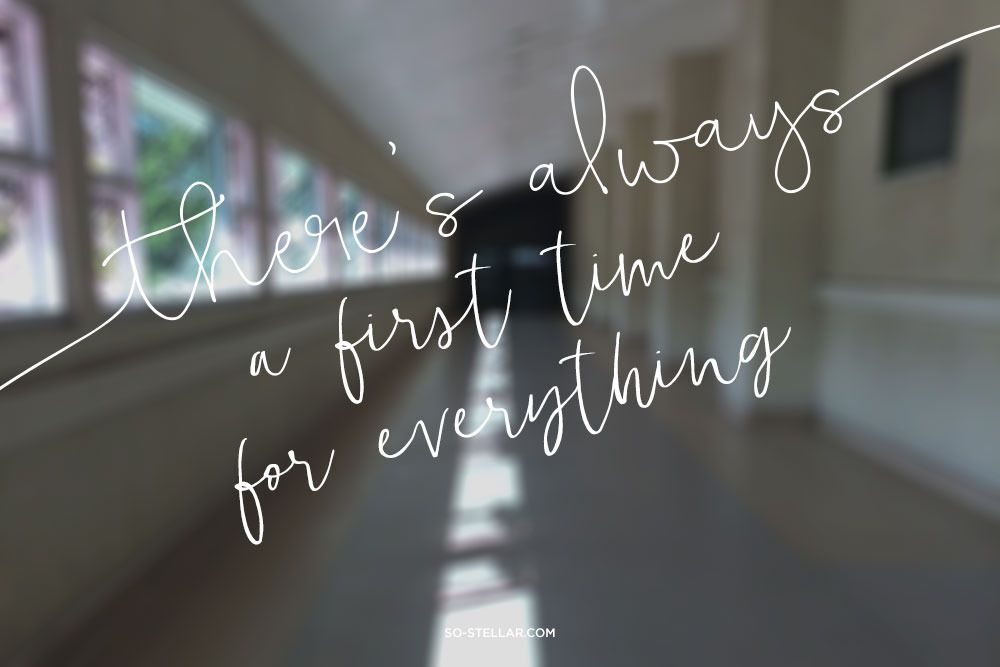 Funny that after something super significant happened to me in the past two weeks, I haven't had time to write about it in detail here in my blog. Truth be told, I may be still trying to process what actually happened – all of it, in great detail. I get bits and pieces of it as stories heard from other people who saw it. Until today, I still can't believe *I* actually did that.
This is definitely not a an achievement unlocked moment that I am proud of. 🙁 I take pride in being in control (of myself at least, hahaha) and always being aware of my actions. I am never one to be unaware and irresponsible of the things I do. I feel disappointed and annoyed at losing control and leading myself to this. Somehow I feel like blaming myself but I feel it's also not fair since I was unaware while all of this is happening. 
Who knew that of all people, that I would ever, ever experience having a seizure attack in my life, for a start? No one saw it coming that I would end up with a portion of my tongue tore off from chewing it off (if you will) during that seizure episode.
Why? Because I am one of the stable patients at the Dialysis Centre, for one. I'm one of the patients who needs very minimal medical supervision; AKA the one who's the least of their problems. Just hook me up to the Dialysis Machine and come check up on me every hour (get my BP/HR/check if my heart is still beating :)) ) until the end of my 4-hour session and we're all good. I even know how to clean my Dialysis Access and the Dialysis Catheter (is that what it's called?) now as well as open and close it because I have been a very observant patient.
It was a shocking moment for everyone at the time while it happened. No one was prepared to handle that kind of situation. No one knew what to do. Not even the nurses of the centre.
I guess there is a first time for everything, eh? At least I lived to tell the tell for you all. Right here, right now.
But let me ask, is anyone really spared from experiencing having a seizure attack at least once in their life, anyway? (Just a thought.) Save for the 100% healthy people out there, at least Dialysis Patients or people who are about on the same level of illness as me are the groups I am concerned about.
I was unaware while it was all happening. I also wouldn't wish it on anyone. Hell I don't ever want to experience it anymore. Taking precautions twice now just to prevent it. I was told later on that my blood's calcium levels were low, that's why it happened.
Earlier that morning, I already woke up with a damaged tongue. But the damage was so tiny, so minor that it hardly mattered then. Still, it prevented me from eating properly during breakfast.
Prior to that morning, I woke up much earlier around 3AM that day because I slept too earlier than the usual. No tongue damage at the time. This was before everything happened. I regret going back to bed at that moment now, big time. Had I not went back to sleep, maybe I would have avoided everything that happened later.
The nurses at the Dialysis Centre were unable to help while I was having that episode. As far as I know, they just stared at let me have a go at it until some moments later they injected me with a medicine to calm me down. And when I was conscious again, I (apparently) acted like nothing happened, save for the weird feeling that my mouth feels like there's too much water in it and I needed to spit. Turns out it was blood.
Anyway, the gist of it all: During Dialysis two Thursdays ago, I fell asleep (not unusual), then the next thing I know I woke up and spat a lot of blood while I was still hooked up. By then I was still unaware of the events that transpired. A few minutes later, my mom filled me in on what happened just a few moments ago. I had a seizure episode caused by calcium in my blood levels being too low. The reason I found out much later on, when I went to see my Nephrologist doctor.
During the episode, I was biting my tongue repeatedly and nobody could do anything to prevent it. Now I wonder, was it because it's not safe in general to intervene and put something in order for the person not to chew their tongue off OR the way they were trained to handle these things, they were told NOT to intervene during a seizure episode? But what they were able to do at the time was to just inject me with a sedative (I guess) to calm me down?
Of blacking out and trying to remember
When I woke up, I had no memory or recall of my seizure episode. I was only surprised to find out there's too much blood in my mouth when I spat. And then my tongue hurts thrice as much as it did this morning. People started to fill me in on what happened.
I think I may have blacked out again after that.. or dozed off to sleep. Next time I opened my eyes, I was out of the Dialysis Centre, and in an emergency room at another hospital. They were prepping me up for transfer to NKTI to be admitted since my doctors were there.
While my eyes still closed, I remember they transported me to the ambulance, and when we were taken to NKTI. I remember they drove fast.. but not Fast and the Furious kind of fast. =)) When I was at the emergency room and they took care of me, still ignoring my tongue btw, they called the doctors who would see me. I think I finally dozed off to sleep then and there. When I woke up, we were at the ward already. Huh I can't really remember the details anymore especially which event took place in which day. Just that physically I was fine, but my tongue wasn't. It was in pain. Literally, the only part of my body that was in pain that time.
The doctor will see you now
It was not until a day later until a doctor specializing in tongues (lol, an ENT doctor) was able to see me. I had to be squeezed in to his queue of patients waiting that late afternoon for him to see me. The diagnosis was, as I'd assumed early on, bitten tongue from a seizure episode indeed, some hematoma occurred, and that it would need to be stitched back in order to aid it from healing. Tongue Laceration he calls it. He cut up a patch of blood clot that formed on top of the damaged area on my tongue that looked like the inside of a mussel that you can eat. You get what I'm trying to picture here? I hope so. :))
Going under the knife so early in the morning
The following morning I was delivered to the Operating Room very early in the morning so I can *finally* get my tongue sorted out. Oww, he stitched it. I sucked up the pain just to get it over it. Endure. Endure. Endure. Fine, stitch what needs to be stitched – while I am very well awake and conscious, btw! – just to get all of this over with! Overall, the operation seem to have gone by a short time. Thank god I didn't have to be under there for long to endure more pain (still being under local anesthesia)?
I felt chipper than the time I came in after that. I was looking forward to going home after that. Thankfully, they allowed me to go home the next day. They gave me this "fun fact" that my tongue's healing timeframe should be around 2 weeks only. What a wonderful motivation to get me feeling positive and look forward to my quick healing time.
Me, to myself, during the time of announcement that I can go home: Great, we can go home. I will be able to vote on Monday!
They say that tongues heal fast. (Hi, can they also regenerate for some reason? /:) ) Well, it's almost two weeks as of this writing and yeah, kind of getting there now. Kind of, but not close to 100%. Two weeks ago I hated the world and wanted to die from this pain and deprivation from being able to eat normally and eat all the food that I want. Now, I can at least manage things around.
As the weeks pass by and close to the timeframe deadline the doctor told me my tongue would heal fully back to normal, I've noticed that there seems to be an extra skin of tongue that's been a nuisance for my entire teeth(?) that it causes my entire lower and upper set of teeth not to line up. The extra skin are extra pieces of tongue that got tore off but didn't fall off. Grossed out yet? The doctor didn't strip or rid off them for some reason and I have no idea what to do with this? I'm a little concerned he might want to keep these bits on? Ew. And I also heard last checkup with him that he would burn off pieces if necessary.
Excuse me. Burn. Off. A. Part. Of. My. Tongue? 😮 What. It's not that I don't want bits of it burnt off but that sounds crazy. Will find out on Friday because I am due for another check up by then.
How do you manage to eat despite all of this??
Right now, I have found the type of food that I can eat that won't give me discomfort around my tongue. Blended food. Think Gerber. Mushy food for babies. Yup. Some of it is not bad, actually. Depends on the meal that's blended, most of the time. And lots of cold food!
You guessed it, I've been having plenty of ice cream! But it is not all fun because if you're on a all-liquid and soft diet, best believe it's gonna come out like that too. 😛 Take a wild guess what that means. I'm not exactly having the best time of my life with the food, yeah.
MOST OF ALL I MISS EATING ACTUAL, REAL, SOLID, FOOD.
I feel like a blind person in all of this because I have no expected time when I would fully heal. Losing control over things is more like it. Like when will my tongue go back to normal? Will I ever get to eat normally again? Waiting it out sounds like a far concept to me that I can't grasp. Fine, I am an impatient person.
So, what now?
The seizures have stopped now, as far as I know, and with my meds being tuned up recently, we are trying to get my calcium levels on normal levels again (hopefully). Really hoping that will be my last. I am also on medication to prevent seizures for a couple of months and then it'll be taken off the list of medicines I have to regularly take.
Parents have been more strict as to allowing me to go out on my own now. So no more random errands outside, or malling. That's okay, I guess; if I get any work, it'll be online and I don't have to go out of the house. Sucks that I have to most likely-always say no to any invitations I get from friends. Or any gigs, whether it's a rare one-night gig of a local band or artist or an international artist. Please understand I am not ditching you on purpose. It's my condition. :/
Presently, it sucks to eat because, like I said, I am deprived from eating anything I want except for ice cream. I used to look forward to eating before.. now I dread it because it means I have to endure eating mushy, blended meals again just so I have food in my tummy and I can proceed on taking my medications after.
Other than dreading mealtimes now, there was a point that I feared falling asleep and sleeping in general. Because I fell asleep in Dialysis, I fell into seizure.. so duh?? Who isn't going to feel traumatized by that experience? Sleep doesn't get to me in Dialysis now and I am up for the entire 4 hours after that day. Here at home, it took me a week before I can become comfortable in taking naps and sleeping at night again. I still wake up with some blood on my pillow today. I may be involuntarily biting the extra skin of tongue in my sleep. :/ I hope it doesn't get as serious as before.
Still, there are nights.. late nights, when I am wide awake and everyone (people, the dogs) are sleeping soundly.
Before I go
Oh, I forgot to tell you an interesting story whilst we were in the ward in the hospital! So when I was brought there, apparently, most private rooms were booked so we had to make do with a public ward/non-private room for sharing with 2 other hospital patients. Something that I am remembering just now was that I did not have a patient's tag the entire duration of our stay. Haha! I think normally that shouldn't happen? That never happens? :))
We learned later during our stay that the other patient was a little girl (no younger than 10 years old, I guess) with the same Kidney disease case as mine. My mom and Ate (not my sister, but for this story let's call her one) got to talking to the other family staying in the ward and got along with them. My mom and the little girl's mom got to talking using natural remedies to somehow aid in curing our disease, that's part of what I remember.
Another thing that was memorable about this family was the little girl herself. She reminds me.. no, LOOKS a lot like me when I was younger. =)) =)) =)) Like, literally around that age, I looked like her. It was so weird. Do all girls with Kidney disease look like this when they are young? At the same time I felt bad that she had to do Dialysis at such a young age. On the plus side, she will have her Kidney transplant very, very soon, so she won't have to endure much pain any longer. Her mom's gonna give her Kidney to her little girl. How cute.
Meanwhile, I got to avoid Dialysis for as long as 23 years..? Yes, the doctors were encouraging my parents to start as early as then (3 years old) but they were very hesitant and somehow found means to cure my condition or rather stunt the illness from developing over the years make be able to live a normal life.
It is only now that I am living the life I should have had two decades ago, actually. On top of that, I won't be getting a Kidney transplant anytime soon, so I expect for more complications to arise and I cannot do anything about it… FML. So there is that.
Just another day in a Dialysis patient's life. :)>-
Thanks
Wanted to extend my thanks here to people who sent in their well wishes, get well soon, thoughtful messages and prayers while I was in the hospital. And to people who are hopeful for me even after that. Once in a while I get messages asking how I am, or they ask if there's progress in my search for a donor (there is, but we can never match it financially for things to start rolling – get what I mean?). Always makes me happy and warms my heart to know that people care to ask.. because I am often ignored (hahaha I am not even exaggerating; I am just that unappealing and unpopular for anyone to take notice). So thanks.
For someone who's in social media, I don't 'broadcast' whenever I'm admitted to the hospital.. though it seems to happen more frequently now (being taken to the hospital), hence I do it now. It doesn't even have to be a lengthy sad post.. just a simple check-in to hospitals indicate that yes, I am here, when I am.
I guess there's no harm letting people know that I am in and out every other month or so. Just to let them know it is THAT serious and I am not fucking around with this.
---
Now that I have lived to tell my experience.. we can get on with the drafts I've been meaning to post in my blog. Hopefully we are back on regular schedule now.
I don't expect anyone to read the whole entry as far as to this very end. I wrote this to have an account of what transpired in this experience for myself. 🙂
In other blog news, I intend to write about the recent elections. Oh sorry, we are still counting results, right? Why is it taking so long? (Said the impatient girl right here) But anyway, I am pretty pleased with how the major results are looking up at the moment. 😀 I'm just displeased with the turnout of Senatorial election.
Til next time!