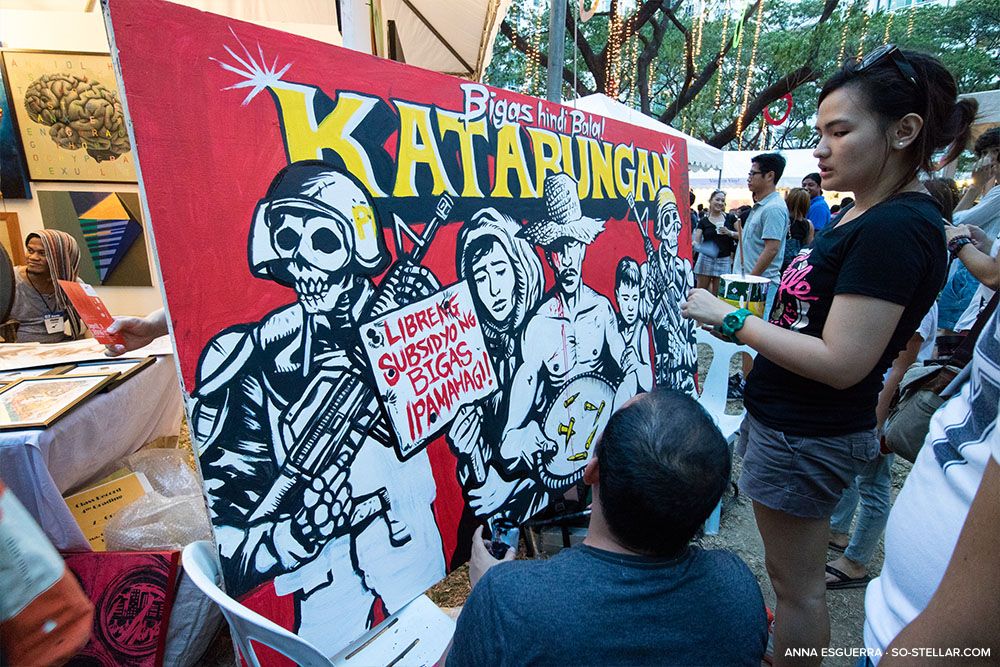 Now THIS is a striking and thought-provoking piece for the #BigasHindiBala issue happening now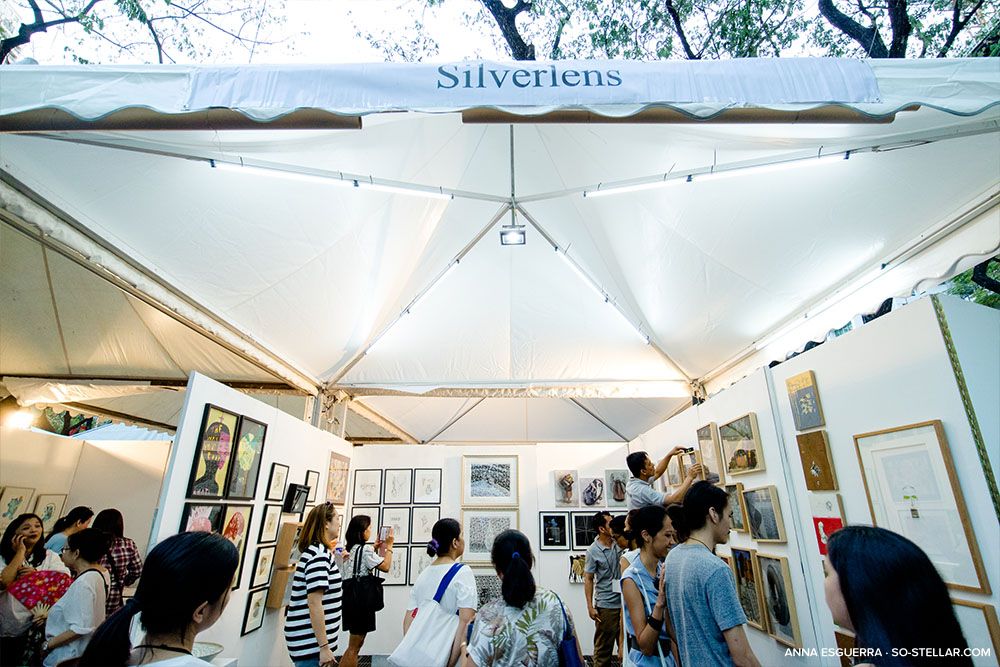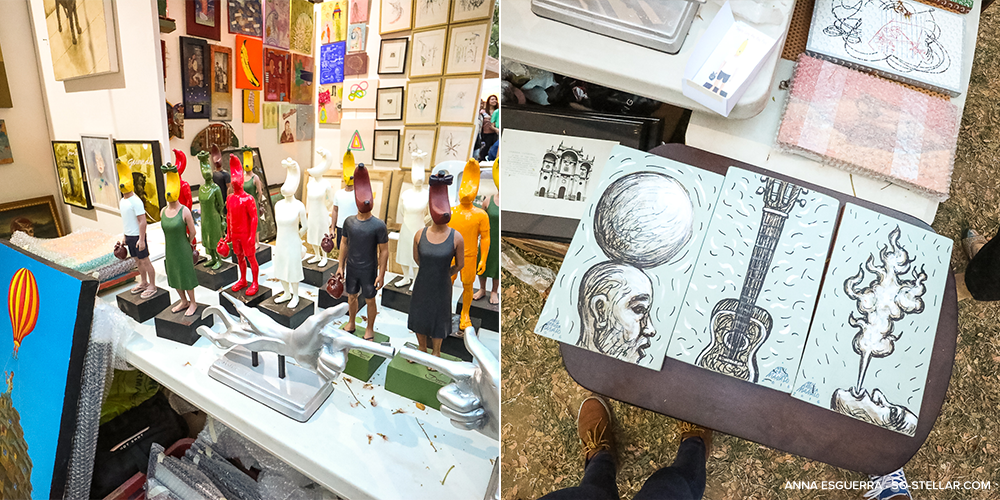 The things they're selling at the time.. it's wasn't limited to traditional art and mixed media paintings and prints only. We passed by a booth selling handmade jewelry, pots and pans, figurines for your desk and as home decor.
The 'gem' is HUGE for my preference. Feels and looks heavier too. I like simple-looking jewelry more. 😛 Also unrelated but I saw Manuel Legarda from Wolfgang and Razorback while I was walking around from booth to booth and browsing around. =)) Wow.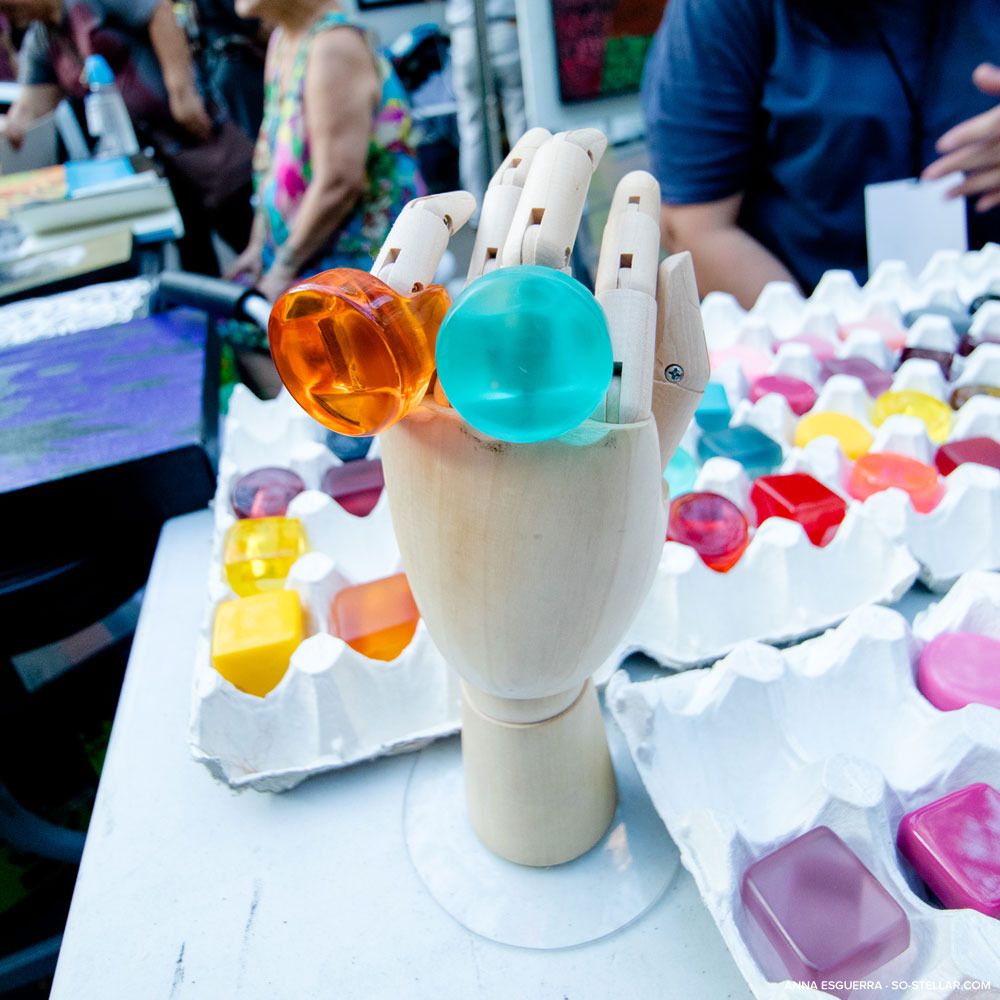 Can I interest you in some of these prints, or how about these handmade pots and plates?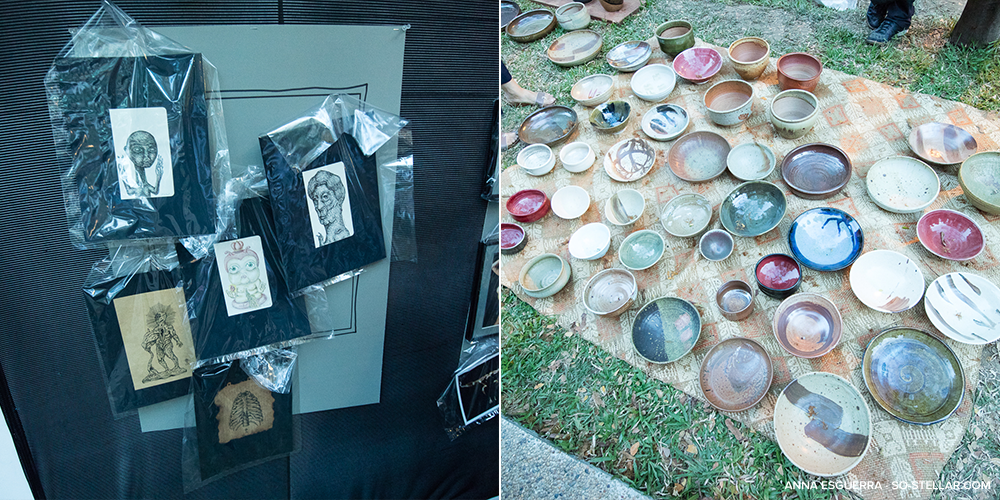 You know you've been there long enough when they turn on the lights implying it's already close to dark and it's nighttime soon..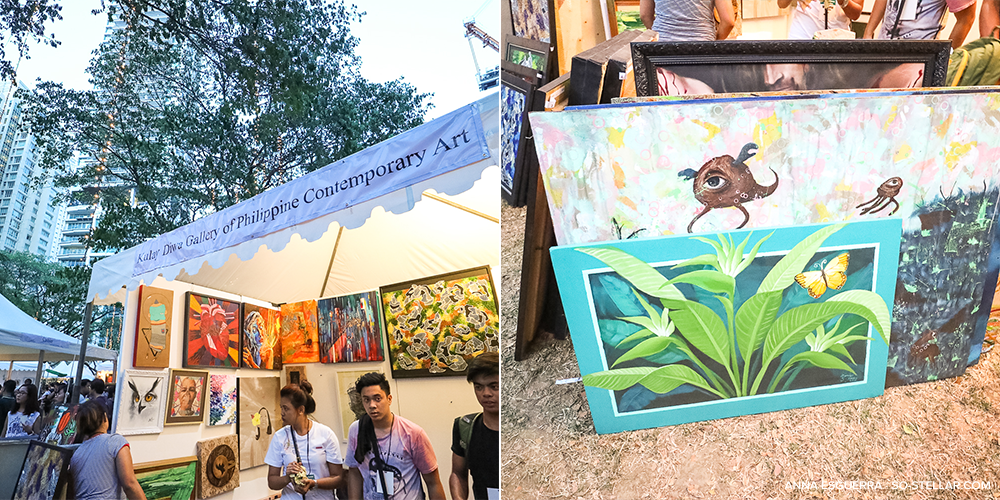 And we have reached the last stop of Art in the Park fair!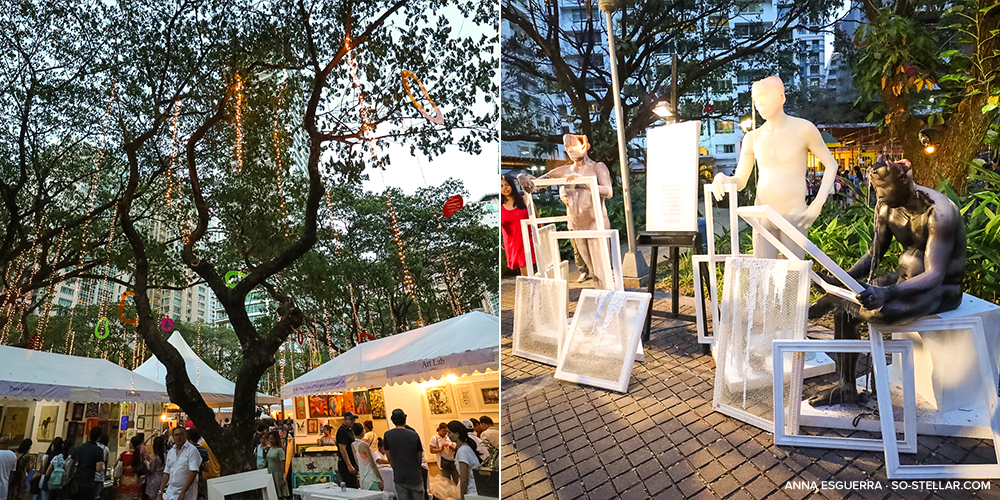 Towards the exit, these sculptures on the right photo was calling our attention (from the groups of people surrounding it and trying to take a photo of it). Um, I don't really understand what's the background and story behind this piece without reading the story. I guess I will never know. But at least I saw it. Could be something political, who knows?
Needless to say, we left the place once reaching the end (or really, the nearest exit) and I did not get to buy any artworks. Sadly, I did not see anything I like that much to actually purchase. I would've liked a print of one of the artworks I had an eye on BUT I doubt they have card prints of it.
Art in the Park: An Affordable Art Fair
April 3, 2016 | Jaime Velasquez Park, Salcedo Village, Makati