When's the last time you went to an art fair?
I think this would be my fifth time, if I'm not mistaken. I rarely go to art fairs here because they are far (like at the other side of the city?) and it's such an inconvenience to commute all the way from here to there. If you're also in the Philippines, you might understand where I am coming from when I say the inefficient public transportation here sucks. Most of the time I am discouraged from going out and far because of this. The other reason is because of my current condition I can't commute to far places.
The same thing can be said when it comes to museums, too. I haven't been to the infamous Pinto Art museum, if anyone asks.
If you were to ask me to enumerate the art fairs or art exhibits I've been to, I can only name a few ones. And that list would definitely include the art exhibit we did back in college (it's one of the pre-requisite activities before graduating), and around 3 exhibits by my friends. Of course you would attend your friends' art exhibit to support them! 🙂
Read: An Exhibitor's Account After Her First Exhibit
So anyway, 2 weeks ago, my friends from college wanted to see me. One of them brought up that there's an event somewhere in Makati. Naturally, I was curious now because since it's in Makati, there's a good chance that I'll be able to go to it. I didn't ask for further details, but I let them take me there and see it for myself.
When we arrived at the Jaime Velasquez Park that late Sunday afternoon, the place was packed with people already. Man, I already feel claustrophobic and we haven't even reached the entrance gate yet! Walking to the entrance, we bumped into one of our block mates from college. Weird coincidence that we bump into him so often whenever I am out with my friends who also know him. 😆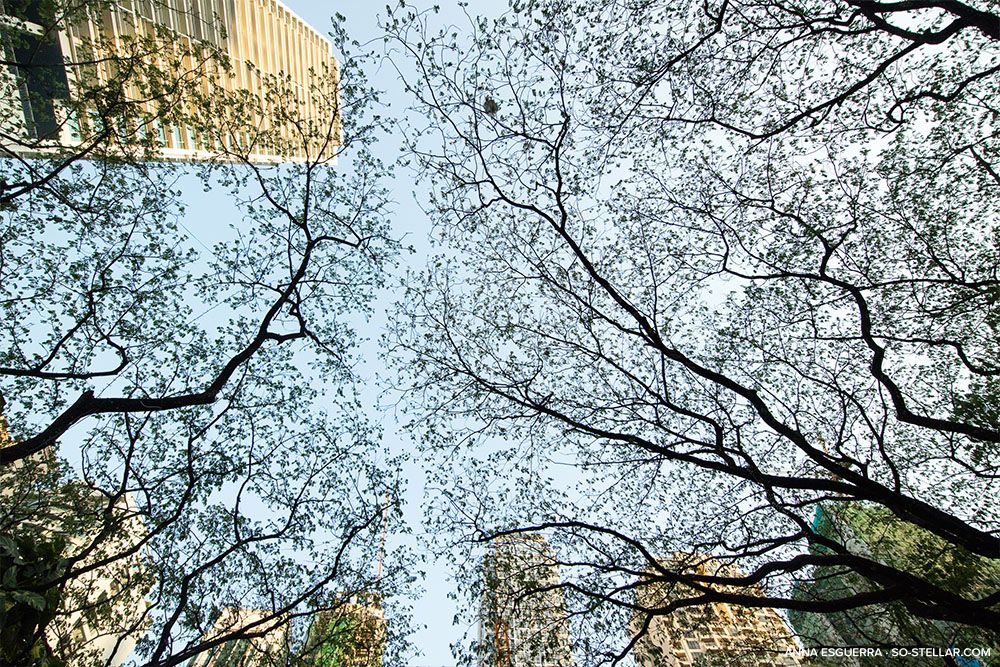 I've more photos similar to this one. You can tell I was very fascinated with how those trees sorta enveloped the park that day. 😆 I'm so glad I brought my UWA lens. This was a good time to test it out!
Turns out we're attending this year's Art in the Park art fair! What is this event about?
Since 2006, Art in the Park has gathered together a diverse group of galleries, art schools, independent art spaces, and collectives for the country's most significant affordable art fair. An annual event organized by Philippine Art Events, Inc. for the benefit of the Museum Foundation of the Philippines in its mission to create awareness for the National Museum and its network. Art in the Park offers visitors a range of paintings, prints, photographs, sculpture, and new media at prices PhP 50,000.00 and below.

Set in the relaxed and casual atmosphere of Jaime Velasquez Park in the Philippines' financial capital of Makati City, Art in the Park keeps to its mission of making the visual arts accessible to everyone.
I had some expectations of what I would see here. Like Instagram-famous artists selling their artworks and crafts but I wasn't able to see any. Maybe they already have left, or their booth/tent was packed with visitors at the time that I didn't bother coming in.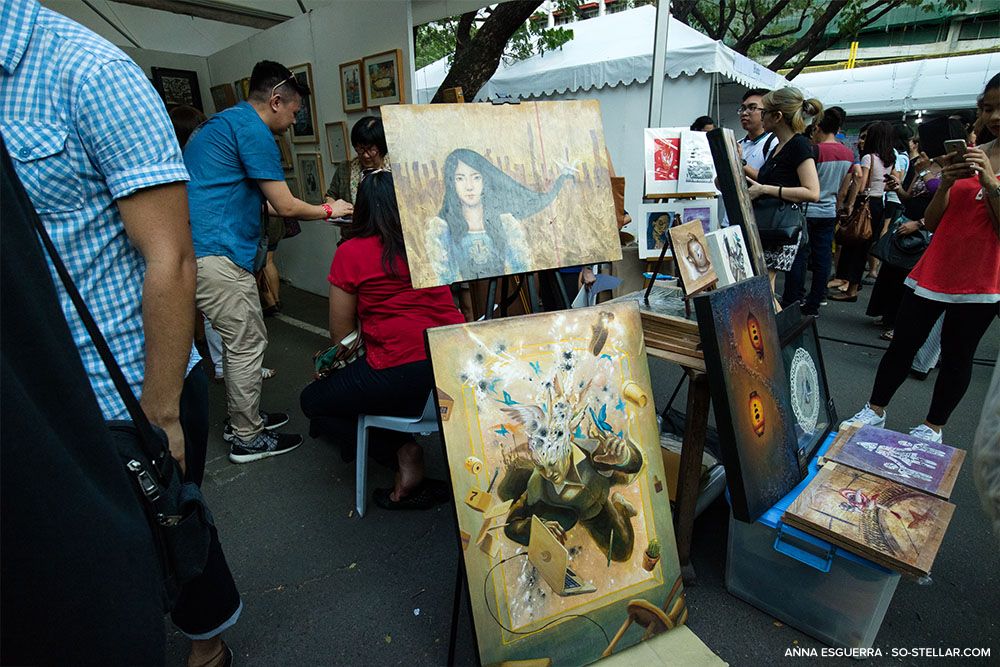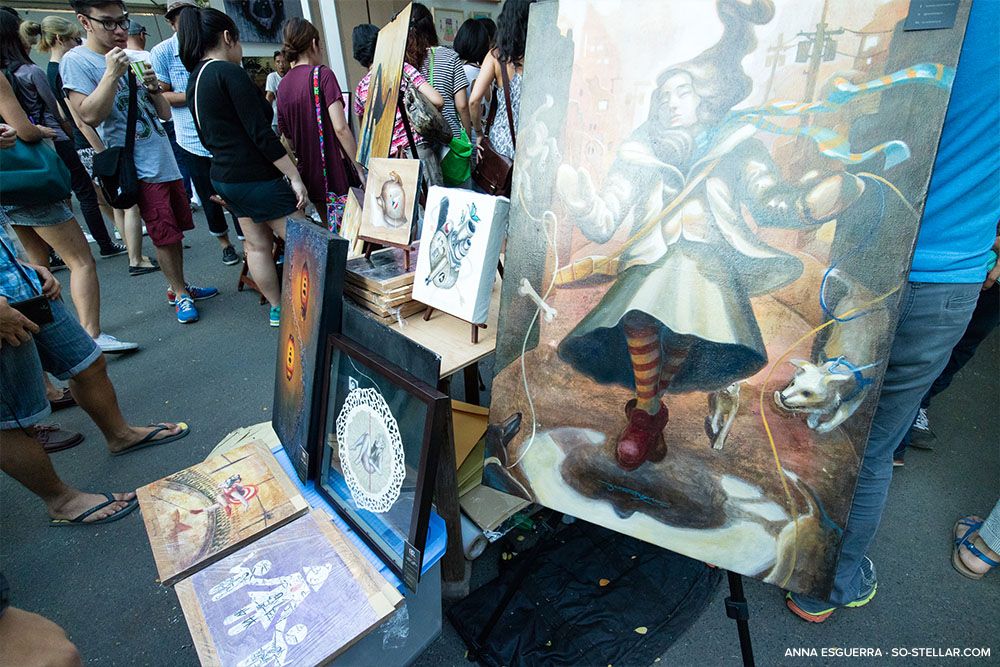 I have a bunch of photos from the event, though! Since I can't purchase any of it.. I took photos of it as a takeaway? All artwork belongs to their respective owners. See next page for the photos.