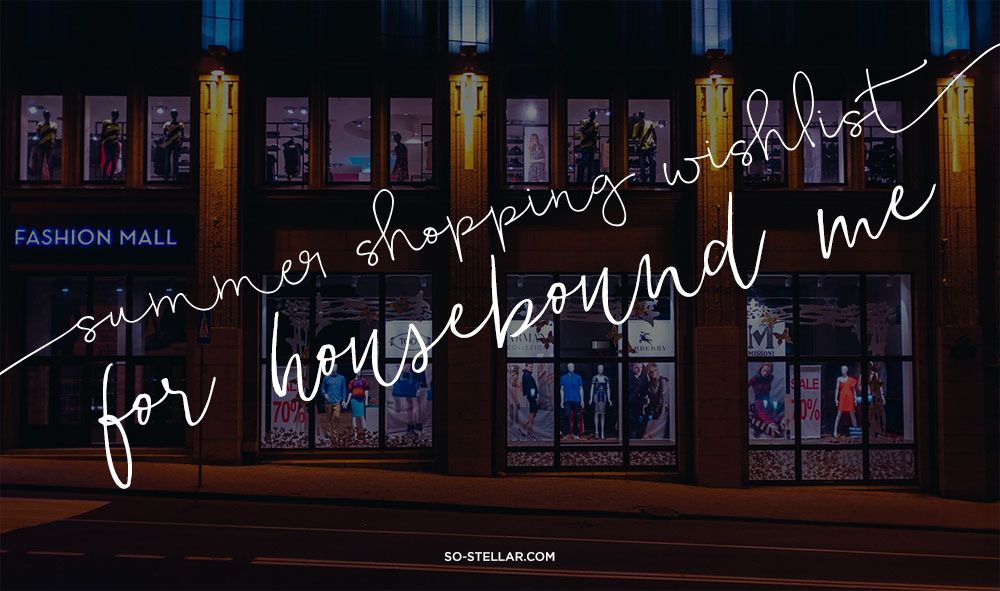 Summer is here! I would LOVE to be at the beach right this very moment because the heat in the city is just intolerable. Is it the pollution? The corruption? But really, I would point fingers at Holy Week. Can't be just a coincidence that the weather temperature suddenly becomes twice as hot and humid when this holiday is near. Pre-hell-like suffering, anyone? 😆
Somehow the heat becomes tolerable whenever I am faraway from the city, and go to the laid-back provinces in the Philippines. Probably because at the back of my mind, the sea or a body of water where you're welcome to swim and soak yourself in is just nearby where we can easily cool off from the intense heat of Mr. Sun.
Sadly, I do not have the privilege of going near the sea and bodies of water or basking myself in it this time around. This summer, I am housebound because of my condition. Boohoo. I wish I could spend hours outside enjoying the intense heat (I actually prefer hot season rather than rainy/wet season) but because of my body's low immune system I cannot endure it as I used to. I quickly feel sickish and ill a few hours after being outside a hot, hot day.
I'm forced to spend my summer in my room doing mundane activities. It's not entirely bad because at least there's AC? 😀 So, my bright idea to keep myself happy, I am resorting to retail therapy. Read: IMPULSIVE SHOPPING. Fueled more by the convenience of ONLINE SHOPPING. Hahahaha!
Lazada Philippines, one of my go-to online marketplaces comes to the rescue for most of my online shopping needs. Always pleasant to work with because of quick shipping and overall transaction turnout. At this rate I am not ending my relationship with them anytime soon.
Been eyeing some products on their website for a long time now. I really want to buy them but it's either too expensive, or I am still deciding if I really want it badly that I am willingly going to spend money on it. Either way, I'd like to see it as a worthy purchase in the end for these big-ticket items because of the convenience that it will be delivered directly to my doorstep. No need to go out in this heat, a big plus for housebound me!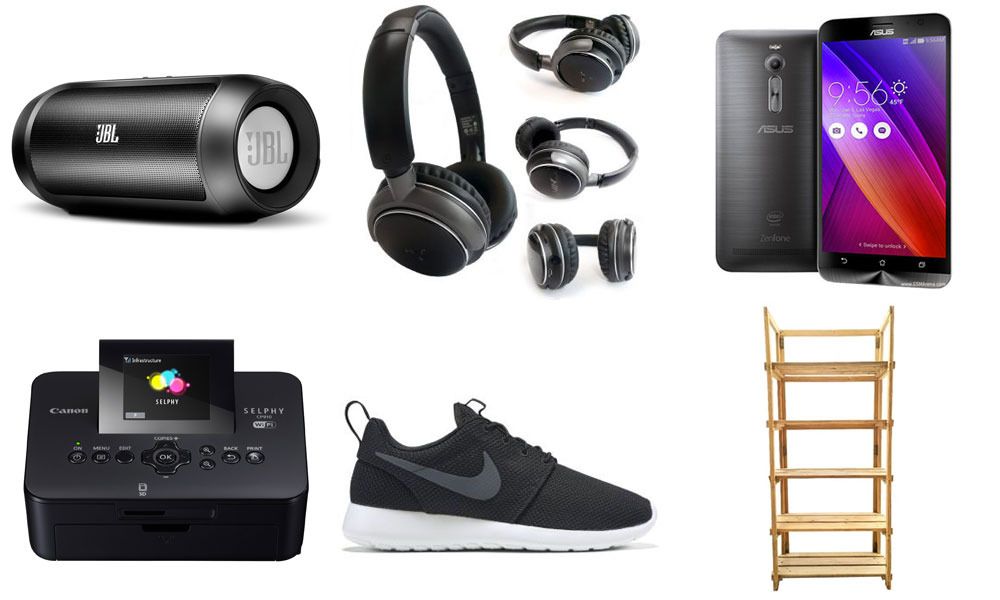 1. JBL Charge 2 Plus Portable Bluetooth Speaker – This would be a big upgrade from the one I have now because of the feature that allows more than one Bluetooth device to connect at the same time. I also want to incorporate wireless devices little by little into my desk's system to avoid clutter. Reviews say that the sound is loud enough to fill a room which I am thrilled to know.
2. Nia Q1 4-in-1 Over-The-Ear Bluetooth Wireless Headphones – This is the only item that received a handful of reviews out of all the wireless BT headphones available in Lazada, so I suppose it is really worth trying out. Plus, it's less than P1000, I think that's already a steal! I feel that it's a downgrade, brand-wise, from my wired Sennheiser headphones though.. but sure, let's take a chance on this unknown brand and hope for the best?
3. Asus Zenfone 2 ZE551ML 64GB in Silver – Asus is slowly getting noticed in the smartphone world, as more users are starting to look beyond Apple and Samsung as their primary smartphone choice of brands. I noticed some lifestyle bloggers are posting reviews of Asus smartphones (not this particular model though) and when I looked around for the other models available this is the one that caught my eye. The prime reason being is that both simcard slots of the phone are capable of using LTE data, unlike the usual dual-sim phones can only use one slot for LTE data. I would be able to finally try Smart's (Prepaid) LTE without having to sacrifice my Globe service!
4. Canon SELPHY CP910 Wireless Compact Photo Printer – Since I take a LOOOOT of photos (don't we all?), this is already a given must-have. At some point I would want photos I took to be printed. The upkeep may be expensive in the long run (it uses specialized paper and inks), but it's going to be worth it.. for the sake of memory-keeping!
5. Nike Roshe One Women's Sneakers in Black/Platinum White – Wasn't interested in these when it first came out but many people say it's soooo comfy, and it goes with most outfits. The expensive price tag also turned me off from it before. But one good word from a vlogger that I follow, I was instantly interested again. 😆 I hope it looks good on my feet though? It's hard to purchase wearables (bags, shoes, clothes, etc etc) just by looking at them and not trying them on.
6. Wood & Crafts Multi-Purpose 5-Layer Foldable Shelves – My room is constantly expanding with my purchases and stuff, haha. I need a new shelf for my things!! 🙁
That was nice and comfortable to window shop in the middle of the day right from my room, when I could be doing it physically in the mall but I have to go out first in the heat which is a no-no, lol. Now I am reminded of the things I want to buy again, I'm in the mood that I want them more now than ever.
Shop Coupons PH is currently holding a contest for bloggers to write their own post of the items they'd like to buy from Lazada Philippines for a chance to win one of the ten P1000 discount coupons they are giving away. If you're interested in participating in the fun, click here to read about it. Fingers crossed that I win, so I can buy one of the items in this summer wishlist, and have peace of mind. Lord knows I don't sleep soundly at night until I have something that I've been wanting to buy for so long in my hands. 😆 Hahahaha!
This post is an entry for the ShopCoupons X Lazada PH Blogger contest. Hosted by ShopCoupons. Lazada voucher sponsored by Lazada Philippines.
Disclosure: This post is an entry for the Shop Coupons Philippines x Lazada Philippines contest and contains affiliate links to the item's respective Lazada product page listing, where I earn a small commission for every successful purchase made through it.