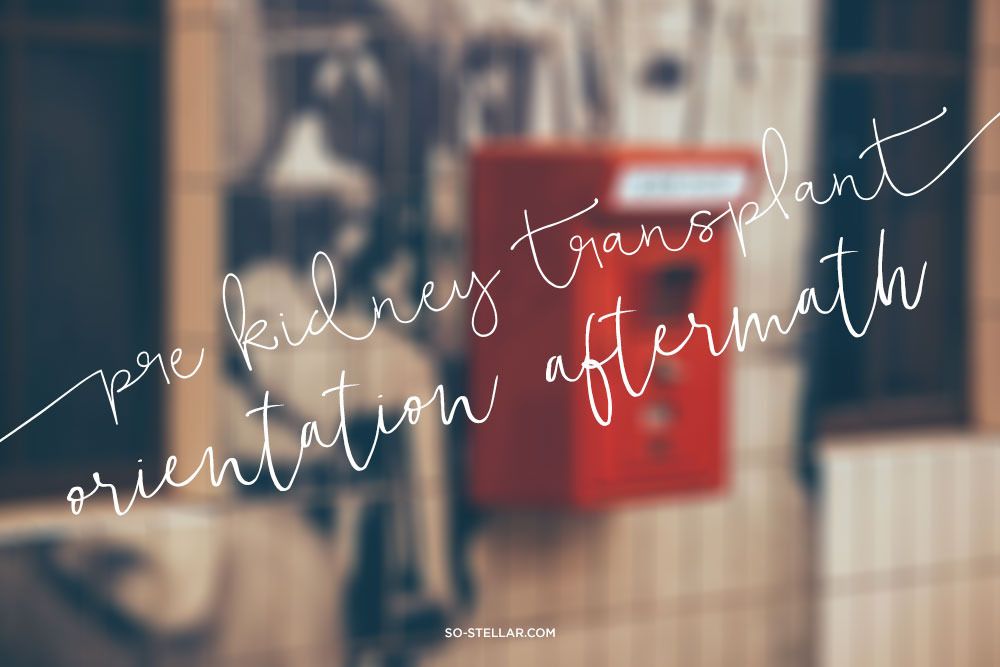 Before you can get a Kidney transplant, NKTI's orientation seminar is the first requirement transplant hopefuls must accomplish. This first step is attending the PKT Seminar or the Pre Kidney Transplant Orientation Seminar. Who wants to go through the whole ordeal blindfolded and be like come what may or YOLO through the whole process?
That's what this seminar is for: To inform everyone of (literally) everything related to our Kidneys. It's not a boring seminar where the speakers just talk about facts and things by the book. It's relatable, educational and a little entertaining to watch. The doctors present during the time we attended were cool.
The only thing that sucks is that it's done so early in the morning, on a Friday. They only do this seminar every Friday morning. I get that everybody has some business and lives to attend to in the afternoon but ugh, I'm so not a morning person. I hate waking up so early and going up north to sit through a 3 hour seminar. Thank god it wasn't a snoozefest. Well, I gotta make the most out of it, since I woke up early for it even if it's against my will to do that. Lol. Anyway, better to get this over with as soon as possible.
While I was listening to the seminar, I realized that after everything I would have to go through, life wouldn't be 100% back to normal. The lifetime medications isn't a big deal as I've been taking medicines regularly all my life. It's still that restriction with the food I can and cannot eat that is saddening. I can only hope by then that the junk food that I use to enjoy eating repels me.
Food is an instant euphoria for me. It's cheaper and easier to get ahold of than all the materialistic things I want in life. 😆 So yeah, that sucks for me 5ever.
The whole seminar, while it was educational and all, left a bad taste in my mouth. I suppose after that, I should feel encouraged to sort my work-up requirements to speed up the whole process. Instead, I felt overwhelmed and scared. What if I am/we are not financially ready by the time an unexpected donor comes along? That call can happen anytime. Any. Time. In the middle of the night, before you sleep, you never know. Throughout the day after that, I just wasn't in the mood anymore. I felt lazy to do anything. Even to deal with my Dialysis session the next day. Zzz.
I also haven't been feeling in tiptop shape lately. Has the Dialysis sessions been sucking up too much of my excess weight and fluids in my body lately that it has left me so drained and tired all the time? Is it, again, the food I'm eating? Because of this, I don't know when's the best time and day I can happily march to the hospital and have the 3 important primary blood work-up examinations processed. Does it matter if my tests come out a good or bad? These three tests don't cost less than Php 1000, by the way, like the usual blood test examinations go. Think Php xx,xxx.xx. I am more cautious than ever to just randomly do these examinations because if the results aren't favorable then it would just be a waste of money. I might be required to do it again?
The seminar stressed that the support from your loved ones and people around you is vital to the whole 'journey' and 'experience', and I agree with that. It's not that I am not getting enough support but it's easier said than done when people around me just leave me off with 'get well soon' wishes. It also doesn't help that there are a LOT of people around me, but none are willing to donate. I've never felt so alone. There are hoards of families that my dad generously provides quality living conditions for (I don't want to expand but I hope you get the idea), because the men work for him. I know it's a lot to ask, but compared to what he has done for them in a span of 40+ years, they should seriously consider. These workers have started families, their wives gave birth, these kids grown and gone to school, only to become out of school youths soon after (yeah I don't get it either, if you're given a free opportunity to study why waste it?), lived their lives and will possibly grow old under his roof. If you know my dad, he also needs a Kidney, by the way, at least donate to him. Yup, seems that I inherited this from him. How nice, eh?
The whole thing is hard and life-changing and not something you get used to in a blink of an eye. From the moment you are diagnosed with this illness, to when you start to limit yourself from what you can eat and do to the unfortunate start of dialysis and yes, up to your transplant and post-transplant life.
It is a lifetime work in progress and getting used to, to slowly incorporating old habits and activities in with the new life in harmony. As I see it, life won't and will never be normal for us like how really normal, healthy people live their lives. Support and love from close family and friends certainly helps at this time, it's what gives us the extra willingness and push to keep fighting. Otherwise, what is the point? Might as well just leave and end the burden we're giving people around us, even if they don't explicitly show it.
After the seminar ended, we had our lunch and went to the office where I (as the transplant hopeful) will receive my certificate of attendance as proof that I went to the seminar. I thought of requesting a certificate for my mom and brother too, but unfortunately they only issue certificates to sure donors and transplant hopefuls. Next, I was asked to go to a room where there was an officer in charge who asked me what were the things that I learned before she gave me that stamp of approval and released my certificate.
Allow me to tell you what I learned through this seminar:
We shouldn't believe in false information spread around about Kidney transplant so easily. One of the rumors that spreads around is that if a person donates one of their kidneys, their quality of life is shortened, too. Actually the donor has less post-operation needs after that. He'll be free after that. No lifetime medications needed unlike the transplant hopefuls.
There is a committee who will screen living non-related donors to see if they are fit to donate to the person who needs a Kidney.
The NKTI requires a thorough health background check of the would-be donor as well as to attend the seminar because they are also required an attendance certificate.
People who undergo Kidney transplant end up taking care of their new transplanted organ more than people who are healthy. I would try to take care of mine twice as I would had I been healthy, of course, because I definitely have no means to raise that much money again to do a second transplant operation if ever.
Speaking of Kidney transplants for the second time.. this kind of operation is more high-risk than a Kidney transplant operation for the first time.
You have to take immunosuppressant medicines for life as maintenance drugs so that your transplanted Kidney won't be rejected by your body. It will see the organ as a foreign body so it will do everything it can to reject it, thinking it's bad for the body.
That vaccines wouldn't be effective on you anymore because of the anti-rejection medicines you have to take as lifetime maintenance medicines.
You will be prone to getting infections and getting sick easily because your immune system is shot down after you get your new Kidney. Gotta stay away from crowded places and people for the time being. Should be easy for an introvert like me.
The first 3-6 months is critical (especially financially) because of the medicines and treatments you'll need to do for your new Kidney to get accustomed to your body.
Soon as you become eligible to be a receiver for a Kidney from a non-living non-related donor, you have to be financially ready at all times because you may be scheduled for an operation anytime as soon as there's an organ that is compatible with yours.
Your old Kidneys aren't removed during the operation. It is possible for a person to have more than 2 Kidneys in their body. I personally think it would be better to get rid of all, y'know, like a clean slate? But don't mind me, that's not a well-thought of answer.
Your life WILL be back to normal after the operation eventually, BUT still you gotta take care and be 200% cautious with what you eat and do. You'll still have limits. If you mess up, you'll be back to square one (undergoing Dialysis and needing a second transplant). I guess being normal in their definition means no more Dialysis.
With all these new information in mind, I feel disoriented and not as ready as I was when I didn't know most of these things. What a weird effect. I think I am overtaken by fear and anxiety than preparedness and optimistic view that the whole thing would/should go smoothly.
I still need to find time to do those three primary blood examinations. Let's see.. how about setting a deadline for it, as a start. I hope to get these blood tests done before the 20th of April.