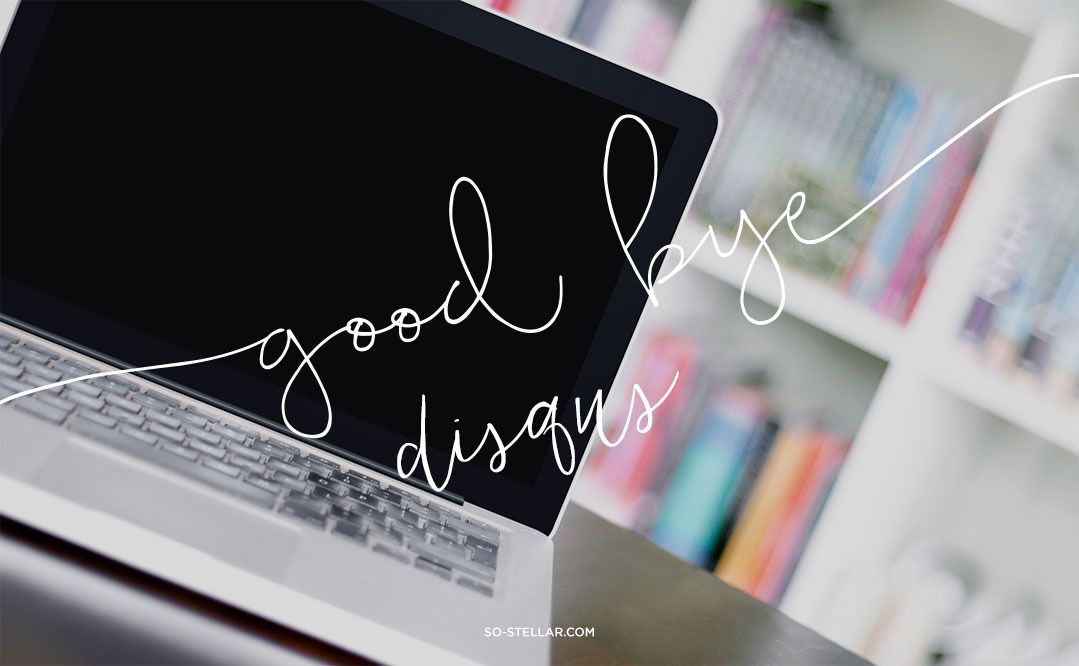 After two years of being a pro-Disqus user, I decided to switch back to WordPress Comments today.
I know, I know, I heavily promoted it some two years ago because it's the best and convenient add-on you can put in your blog and website to encourage interaction between the readers and the blogger. It is indeed an easier way for blog readers to comment just by linking your social media handle (which most of us have, anyway). Once you login using your Disqus credentials, you're automatically logged in to Disqus comment boxes, and all you need to do next is write the comment and submit.
But after two years and mishaps lately that I probably caused myself, I had to turn back. This may have happened because I edited this blog in real time and kept loading the page to see the changes. Maybe I overloaded my own server or something, idk. Comments weren't showing in their respective posts and I've looked for a solution for days (URL Mapper being the #1 solution according to Google), and I still haven't figured out how to fix that problem.
Going back was the easy way out.
I thought to myself: Why fix what isn't broken, anyway? People who bloghop have autofill enabled on their browsers anyway, and typing details they would know by heart (since bloghop is a normal task to them already) shouldn't be hard to do.
Three reasons why I switched back to WordPress Comments from Disqus
Disqus slowed down my website
Comments weren't getting properly synced and disappeared completely in some posts (a reoccurring problem up to now, grr!)
Re-syncing and re-installing broke it more and corrupted both my Disqus comments and local comments (causing WordPress to store duplicate comments)
Man, I'm going to miss it so much though! 🙁 That convenience!
Now I have to go through 3k comments and manually delete duplicate comments Disqus imported to my blog. I have done about halfway from the list since I started this afternoon!
I should just delete all the comments and end my misery, hahaha, but as I was browsing these comments it brought me back to that time when my blog was still new. Sentimental value calling! These comments came from people who fell off the face of the earth (jk, I just don't know where they are now because of the inactive URLs), people who were good buddies then, but completely drifted apart over the years and no longer friends with, some famous personalities (haha). Those were the good days when I was talkative here.
Oh yeah, Disqus left my locally-stored comments and threads with comments corrupted and fucked up because now the threads have missing comments and replies. Also inaccurate comment count and non-working comment links. Not that anyone will thoroughly browse the old posts and read the comments (I don't think so) but if you come across comment threads with a weird flow of conversation, this is probably the reason for it. I believe this problem only happens in older posts.
---
If you dropped by my blog lately, you may have noticed it sort of has a new look. Well, not really, but now it's cleaner and I can read everything better. I'm still in the process of fixing up the posts. Like, sorting them to proper tags and categories. But most likely here's the finished product, hehe.
I'm happy with how it looks now. It encourages me to post more, tbh! I have a few drafts just waiting to be published, so watch out for that. 🙂