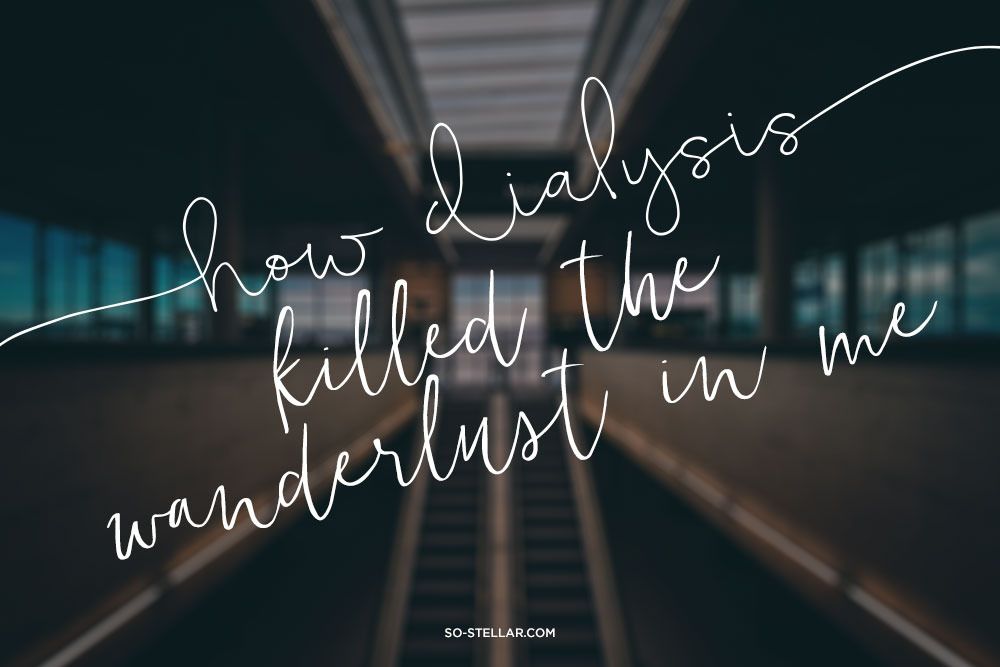 ..temporarily, for that matter.
As I'm typing this blog post, there is a shared post circulating on Facebook that Cebu Pacific Air will have their yearly, most-awaited, famous Piso Fare seat sale promo this week. If this was year 2015, I would have been aware of this much earlier than a day before. Maybe a month, tops. The news would have circulated much earlier on Twitter by then. But I am not that active in Twitter anymore.
I know you wanna just head over to the Cebu Pacific website right now and seal a sweet flight booking before it runs out.. so go here, CebuPacificAir.com and book before the Piso Fare seats promo run out. Be wary that the website often crashes because many people are accessing the website at the same time.
Gosh, I miss traveling. Gone are the days that whenever there is a seat sale promo online, and coincidentally I have just enough funds in the bank, that I would be able to purchase rountrip tickets to a random destination somewhere in the South East Asia. I can only randomly book flights to destinations where a Travel Visa is not required beforehand, or that it's issued upon arrival. So yeah, that probably limits my out of town solo getaways to either Thailand, Hong Kong, Singapore, and a few more I'm sure that doesn't come to mind at the moment. Cambodia, Vietnam, Indonesia, Malaysia, anyone?
Does it bother me that I keep going back to the same destinations yearly, in the past? Nope, not at all. I would like to think that there is always a new spot to discover, a new area to be found whenever I come back. As a solo traveler, I look for the the familiarity and security in a country.. hence that's why I only go to HK and SG because I find those two things in those countries. Well, that and the food and lastly, ease of going around the city. Coming from a country with terrible public transportation service and having to endure this whenever I have to, HK and SG's train systems are heaven sent.
During my last visit and check up with my doctor, I randomly asked if I could still travel spontaneously. Like just pack my bags and leave. I assumed that with this catheter on my chest, airport officials might see it as sketchy and might cause me to defer my flight or something. That it would probably need a medical clearance. I was right because that was exactly what she said; I would need a medical clearance from her.
Good bye, spontaneous travel bookings, no matter how advance I book 'em.. you just can't be sure anymore what my health condition will be in the future. There goes a bleak future ahead for me!
—–
I happened to tell her a glimpse of what my 'spontaneous traveling' is like. That I keep coming back to the same countries I have been to. That I roam around all day, walking, taking the bus or the train to random stations. That I do not talk to anyone, nor do I socialize with strangers and make friends. I don't know, I just don't feel like talking to anyone? That I 'people watch' while I eat my meals.. because why not? There's nothing else to do as I eat my food, alone, in a packed food court.
Her reaction? She was surprised for the most part. Then she told me I was weird because I have a penchant for traveling alone, on my own, with no regard for my safety. She then suggested I tag along my brother to my travels. And proceeded to tell me about the things that happen in Taken movies. 😆
Well, first off, that's in Paris. This is Asia. I have no interest to go to Europe in the near future. 😆 Next, I invite my brother to my trips sometimes.. but we separate anyway and go about our own solo wandering and meet back a few hours later. Second, I am not a pretty or noticeable person in public. I think people there see me as homeless because of my outfits, therefore not worth entertaining to sell an item to. Lastly, the places I go to are HK and SG.. and in cities where it's common. I don't even wander that far, I think. As long as I'm close by a train station or malls, I feel safe.
So now, no more traveling for me indefinitely because… life has to revolve with my schedule of medical treatment. With Dialysis, the scheduling is just erratic and it can change unexpectedly. I cannot make plans and ensure I can stick by it. Given the limits in physical activities now, traveling isn't possible for me. Can't just pack my bags and head to the airport, get in a plane and arrive in the country of destination, take a few hours worth of rest and wander til my feet calls it a day.
Walking all day would make me thirsty. I cannot drink more than 1 liter of water (counting all the fluids I consume too) because it would be retained in my body and it'll stay there until my next Dialysis session.
Traveling alone and having to carry my own luggage and bags? Can't do. My bones and muscles have become weak over the course of treatments in the last couple of months and I bruise easily (randomly, even) because of Dialysis, too.
Food trip? No can do, too. I cannot eat fatty foods and salty foods now more than ever. Sigh, almost all the food I've consumed in my previous trips were all worth coming back to. I'd go back just to eat there for days! 😛
I must get hooked up to a machine after two days and three days, or else I'll begin to feel weak (that's the toxins and fluids the Kidney cannot excrete, polluting my body).
Before, I used to just do whatever I want and I had 100% control of my time. Now with Dialysis in the way, I have to work my day around it. Sessions are usually two and three days apart, for patients like me who are required to undergo Dialysis treatments twice a day. One session is four hours long. My trips usually extend for 3-5 days, so I can maximize my stay and see and do a lot of activities while I'm away. Mornings are spent sleeping in my hotel room and I'd be wandering around 11AM until nighttime.
I tried to make a mock schedule of a would-be trip once and found it difficult to create a strict activity schedule and having to also consider that, for example, in a 3-day trip.. I also have to book a Dialysis appointment in a hospital or center in the country I'm going to. That would mean additional coordinating with medical staff and such. It's not as easy as making a trip to the salon, you know.
There are people I need to talk to regarding that Dialysis booking, months or weeks in advance most likely. Oh and the medical records I have to bring and explain to the nurses and staff.. over and over again, depending if I go to different centers. There's also the unavoidable language barrier and misunderstanding between two speakers who don't speak English fluently (including myself). Que horror! This is stressing me out just thinking about it. To think that I should be going there for some R&R, but no.
Maybe it's just me being fickle because I hate being tied down to strict time schedules, and that the whole thing is still something I am getting used to. Old habits die hard talaga. Argh, it stresses me out I swear!! I can only deal with a schedule one at a time.
Anyway, as far as seat sale promos and wanderlust (ugh, I hate that word) things are concerned.. they are irrelevant to me right now. And as my luck would have it, just as when I can't have it right now.. I just saw Philippine Airlines' announcement that they are holding a similar promo too. Geez, that's so convenient. Not.
Are Dialysis treatments for walk-in patients more expensive in other countries, or is it better to have here in the Philippines? I dunno. I'm too lazy to find out. I know the Philippines is expensive when it comes to everything, except food, though.
Still, the fact remains: You are indefinitely banned from spontaneously traveling because Dialysis got hostage of your time. Don't bother about it and save your money for your future transplant operation.