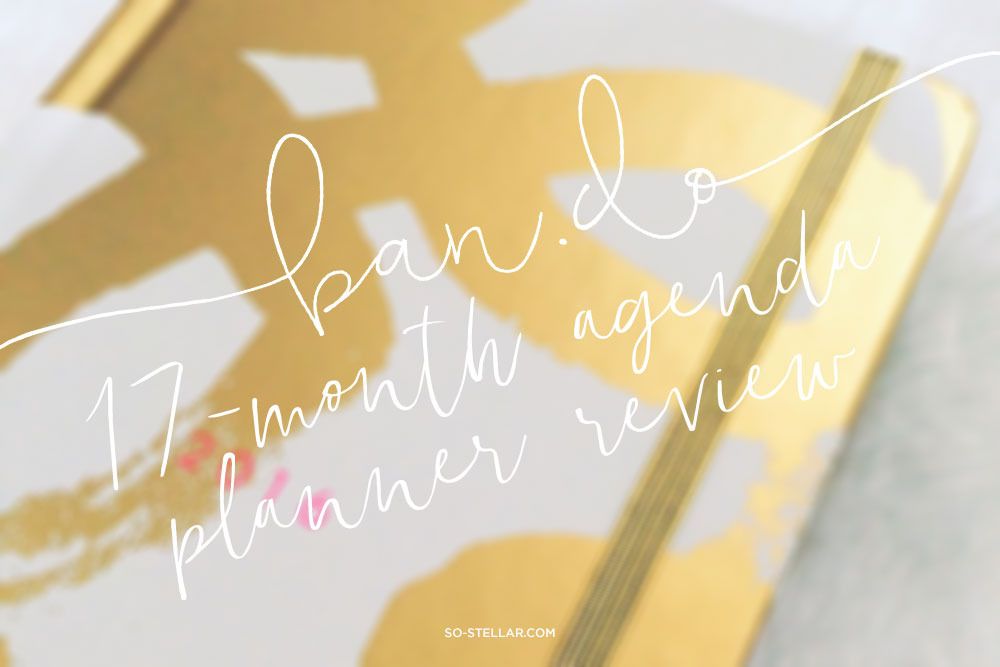 First things first, about planners: I'd like to think us girls are very picky when it comes to planners. We could just list down the things we need to do, tasks we need to finish for the day in our phone but we opt to spend so much over planners. There are some who have the uncanny ability of managing multiple planners (I'll never understand how and why), and spend so much over planners and the supplies they use to decorate it.
Considering my expenses and how I actually use a planner, I try as much as possible to only buy what I need. More stories under the cut and the review! 😉
Last year when I passed by the kikki.K store in Singapore, I spent more than an hour checking out planners and couldn't decide what to get. Should I get the weekly or daily planner? Should I get the smaller, easy to carry around planner, or get the big one, etc. Should I get the ring-bind, refillable type, or the diary type? In the end, I went home w/ my new kikki.K B6 sized Daily planner. Looooved the size, couldn't wait to use it!
While I was looking around online, the planning community seems to be popular these days. Little stationery trinkets that were popular in my childhood were "in" again, and girls from teens, young adults, even young moms and adults are into crafting and decorating their planners again.
A few things I noticed in the planner community
Lots of enablers whenever there's a discount deal on planners (esp intl brands when it's kikki.K) or when there's a most wanted item up for sale 😛 (Thank goodness I'm not in the US, or I would've hoarded along with them!)
Frequently has way too much planners and yet they're able to amazingly keep it updated and decorated per week
Impulsively buys planners for own keeping or re-sale value especially w/ rare color editions of planners
Too much decorations for me to handle. How do they have the time and how do they do it? I'll never know!
After some months of lurking and familiarizing myself with the planner trend and community, I also tried to get with it. It was inspiring at first, hence what pushed me to do it. Maybe I'm saying this because I've watched too many Youtube videos from girls who are gurus at it. By then I already have the kikki.K planner which I was excited to use for next year because it's just the perfect size.. eventually, only to realize a Daily planner isn't gonna suit my needs. I feel there's too much space I won't get to use productively and it'd be best if I just sell it since it was in very good condition. 😛
So, I got rid of the kikki.K planner I had (there'll be another one next year), but I had already bought quite a few planner supplies to last me a few years (some sticky pads, washi tapes from the previous year, page tabs and flags – this particular destashing set I'm selling in my shoppe at the moment). Around that time, my interest in decorating planners has dwindled and the thought of having to decorate my planner seemed to be a tiring task.
I still wanted a planner though, because the hype already got to me :lol:.. so after some recommendations from friends (psst, Justine!), I decided to buy the Ban.do 17 Month Agenda. She told me about another one that I forgot, but it was a lengthwise-sized planner, for a while I wanted that but since I couldn't get it anywhere locally, I forgot about it.
Here are some features I was looking for that this Ban.do planner had that made me get it:
Must have: Tabbed pages for months. I realized how important this is w/ the kikki.K planner. It makes browsing pages much more convenient! I wish it was a norm in smaller planners.
Must have: Full spread calendar per month. In my kikki.K diary planner it only had a one page per year w/ all the 12 months squished into it. I couldn't put a sticker in any of the days nor little notes on it.
Size: The size was just right. Almost the regular size of a planner, but still compact.
Non-refillable, hardbound type, non-ring bound planner: Never really liked those ring bound planners. It's too big and it takes up space. I also don't have time to deal with refilling those pages (seeing that I won't really use up all that space w/ decorations).
If it's going to have any graphic design, illustration, or quirky designs inside, I must like it: After checking with the local planners and the intl ones I could find, only this one fits my preferences. The kikki.K didn't have much design as they're always prioritizing simplicity, and I liked it that way.
Simplified pages but not boring. See, I'm so picky I am making a big deal of the font, color, layout a planner uses and such.
What I liked about the Ban.do Agenda Planner
Page tabs per month
Not-too-girly cover: Luckily, the Ban.do Agenda comes in three designs, but the contents inside are all the same.

Florabunda cover: Floral cover. "Nah, too girly."
I am very busy cover: Solid pink planner (comes in other rare editions such as purple and mint green, afaik) w/ huge text of I am very busy. "Nah, too pink, and I don't like that text."
Ringleader: Gold chains, comes in color white, simple details. "You had me at gold detailing on a white hardcover. Perfect!"

These different artworks and design it has per month
Full page calendar with enough space for notes
Just enough space for whatever I needed to write or remember in a day (this was a planner for things to-do, tasks to accomplish, not a journal).
Size: It's not too big, not too small, but it was just right for everything I needed to put. Furthermore, the space does not require me to decorate it in order to fill up all that space, hehe.
Watch the walkthrough of the small Agenda Planner to see all the pages here (not my video):
There's also a large version of the Agenda Planner and it's ring bound/spiral bound, but it only comes in Florabunda (floral) design. Not sure if the pages are removable, or if this planner is refillable.
Few things I did not like about the Ban.do Agenda Planner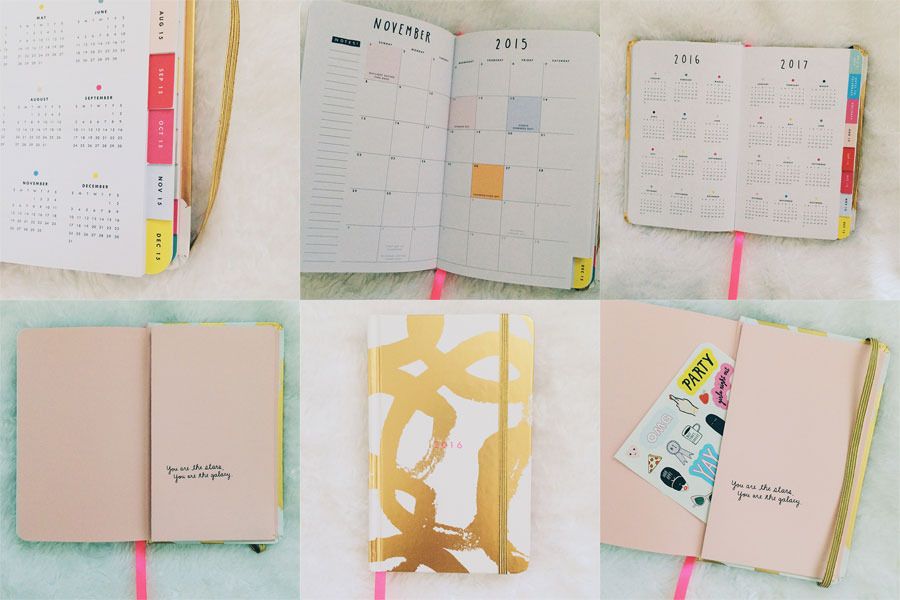 That for this size, it is only available in 17-month format. I would've loved a 12-month format because that's what I'm used to. I bought mine around December, and after all my research, it slipped my mind that the dates in this planner is from Aug 2015 to December 2016. So, you guessed that right, my Aug-Nov 2015 are unfilled and I feel it was wasted space.
Full page calendar wasn't completely blank. They've already filled out some dates.
Only 2016 and 2017 full page calendars. Since they started with 2015, shouldn't they have included this as well?
Subtle hints of pink. Hahaha, I really don't like pink but this is minor – I'll live with it.
Sticker sheet was included in the bound instead of being separate and could've been kept in the compartment of the planner. I regret tearing that page now but whatever.
For my 17-month planner format issue, I recently saw a Kate Spade 12-month format agenda planner in the same size (but no tabbed pages, stickers, boo!).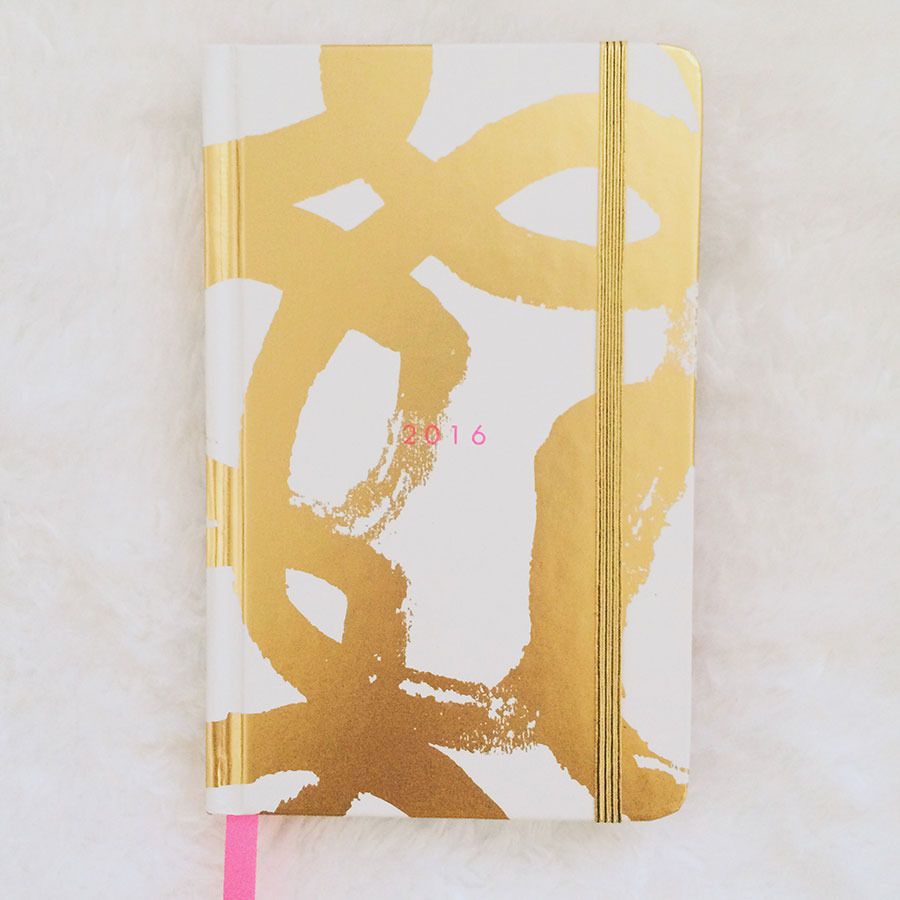 Final words about the Ban.do 2016 Agenda Planner
Would I buy it again: If they're going to be making a 17-month planner again, probably not and I would go back to kikki.K. I really, really wish they'd consider making a 12-month agenda planner in this size (please please please!). By August 2015, should they do a 17-month planner again, there will be new ones and I wouldn't be done with filling this planner.
However, if they do consider a 12-month planner in this size, I will reconsider only if the inside pages and designs are good (better, or simpler than this) and variety of covers like the Ringleader. (This gold accented cover is really starting to grow on me!)
Where to buy: Before when I wasn't interesting in getting one of these, they were sold in Powerbooks. Soon as I became interested and wanted one for myself, suddenly they were all sold out (both the large and small planners!).. but I found a seller online – here or here.
Price: I purchased mine for around P1400+ in a local online shop including shipping.