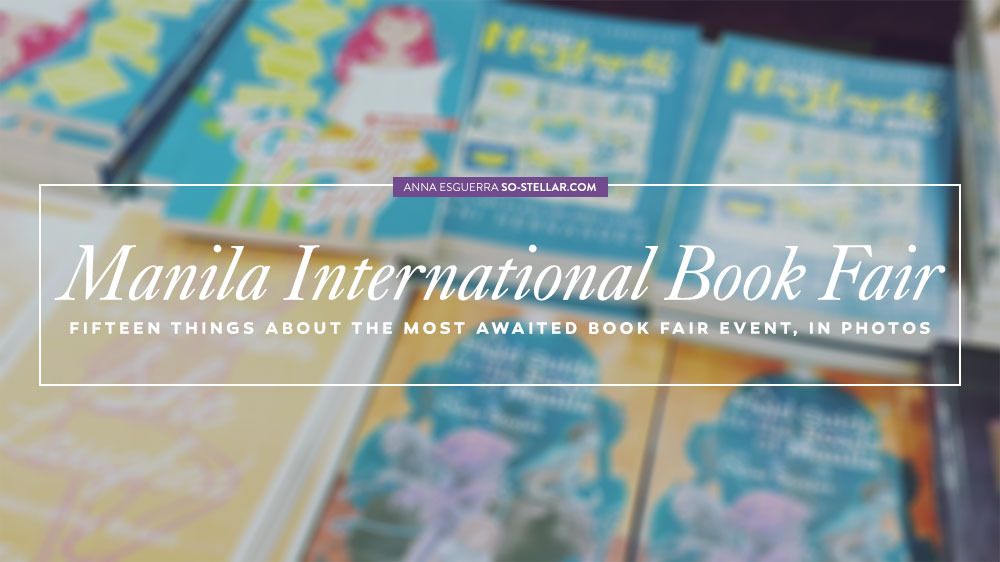 In all of the Manila International Book Fair events I've been to in the past couple of years, this year is the one where I've been active from the first day to the last. Also, this is my fourth time to attend, the last one was in 2012 (33rd Manila Intl. Book Fair: Haul & More).
I was not expecting that I would be this active in this year at all! The funny thing is I promised myself to these two conditions in the course of this year's book fair:
I would only go there one time, during weekday to avoid the crowd and
Go to one book signing event
Apparently, the opposite happened. Not only did I went there more than once, but I also went to several book signings within the book fair venue throughout that week. What a busy and expensive week that was!
It's been four days since the 36th Manila International Book Fair. I wanted to write about the experience sooner, but hmm.. had to let everything sink in first. Lots of events happened!