Whenever I hear about a flash discounted fare seat sale promo happening for the local budget airlines here, I'm always thisclose to booking a random 4D3N flight to Thailand. Many opportunities passed, yet none of these almosts and what ifs were set in stone. Instead of making this happen, I end up booking a trip elsewhere (SG and HK – aka my comfort countries). Maybe because I didn't get to properly go around Thailand in such a way that I did with those two countries that I feel more comfortable being on my own there and confident I won't get lost.
My first and last trip to Thailand was in 2007. Other than this trip being a birthday gift from the parents, this was also the last time we went out of the country on holiday as a family. After this trip, it's usually just me and my brother, or my dad and I who would go out of the country. Since then, we don't do out of town family trips ever anymore. Bittersweet, yes. But we grew up, got older, new priorities took over, etc.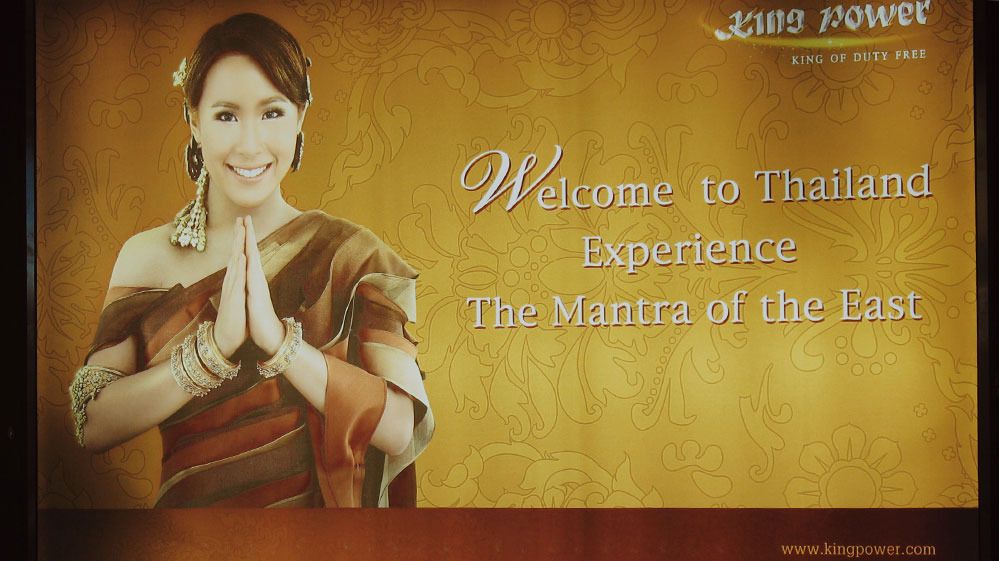 This was from the airport. Is this signage still in Suvarnabhumi airport?
Another reason this trip is memorable to me is because of the weather around that time was hotter than the usual, that it gave me a headache. Eventually, this headache turned to pneumonia by the time we got back in Manila. Because of this, I had to skip going to Switchfoot's first concert (which was on the same day as my birthday!). Not sure if I should be mad about the money wasted for unused tickets or that I was sick on my 18th birthday.
Anyway, it's too late to cry over spilled milk. 😛 Made up for this show eventually, Switchfoot came back in 2011. All is right with the world again.
Can't say the same for Thailand, though. I've yet to make up a new happy memory for this one. Yes, this particular trip did not end on a nice note. Although it was memorable.. for the wrong reasons. 😆 Hopefully I get to visit again next year.
I wonder how much have changed since then?
Walk with me to eight years ago as I recall the fond memories I have from this trip..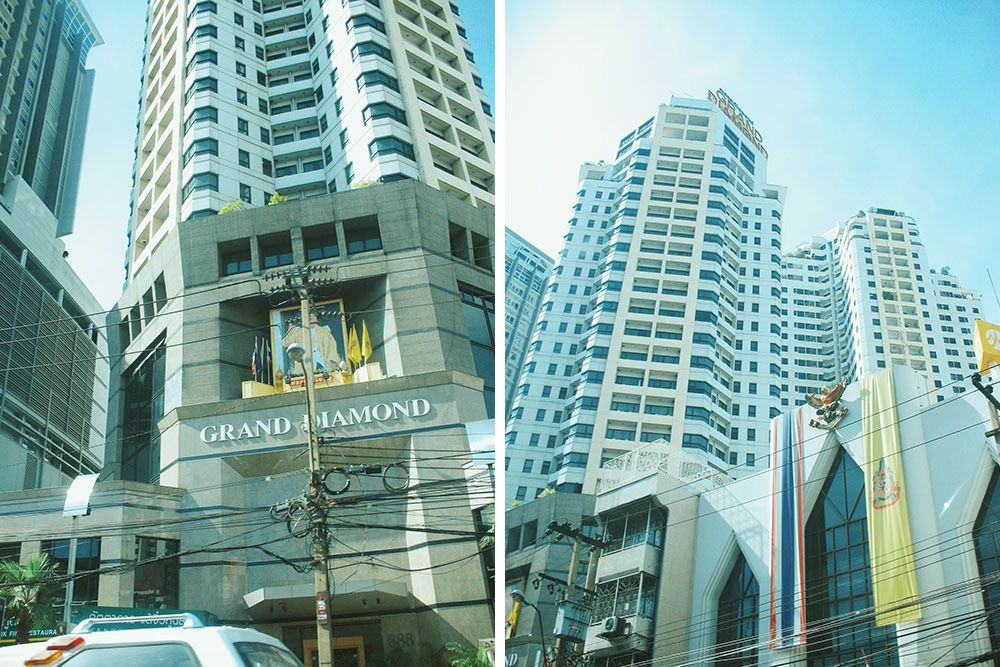 From the photos I found, we stayed at Grand Diamond Hotel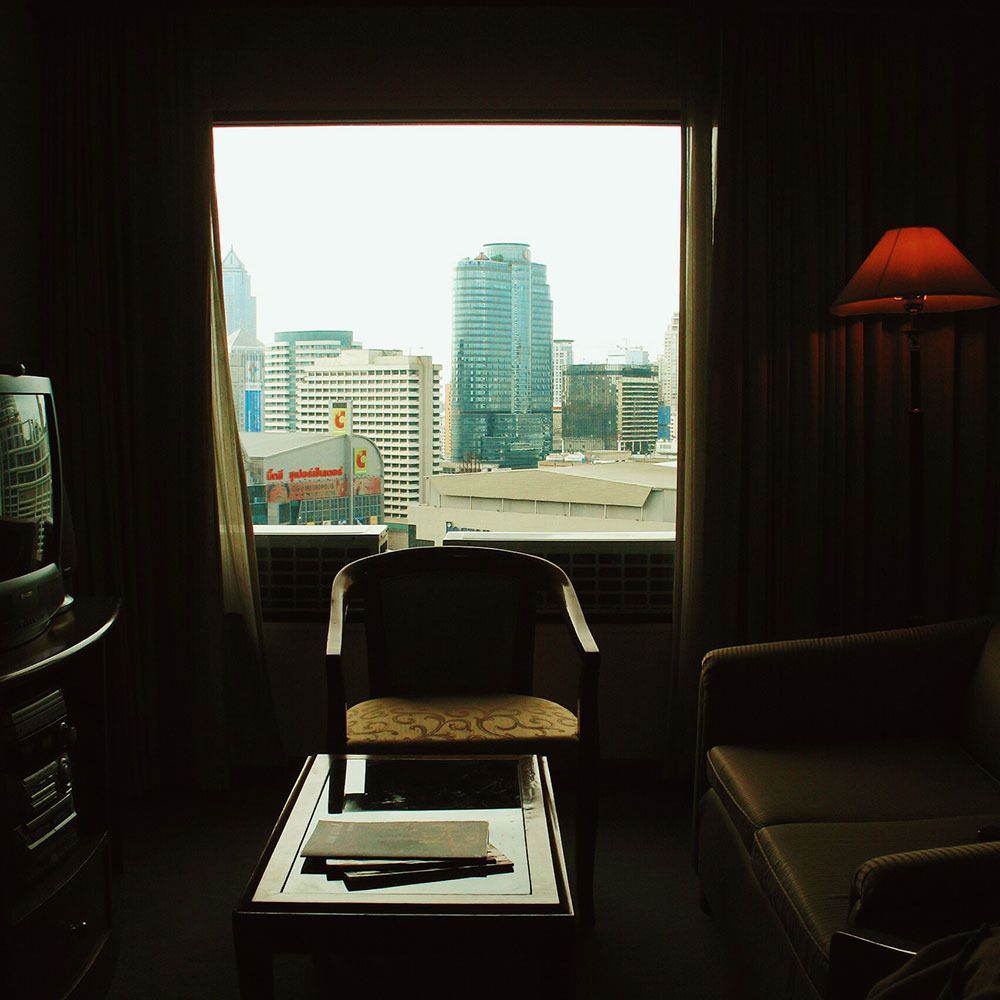 Now that TVs are so thin, it's pretty amusing seeing the regular TV (left side) being used in our room back then.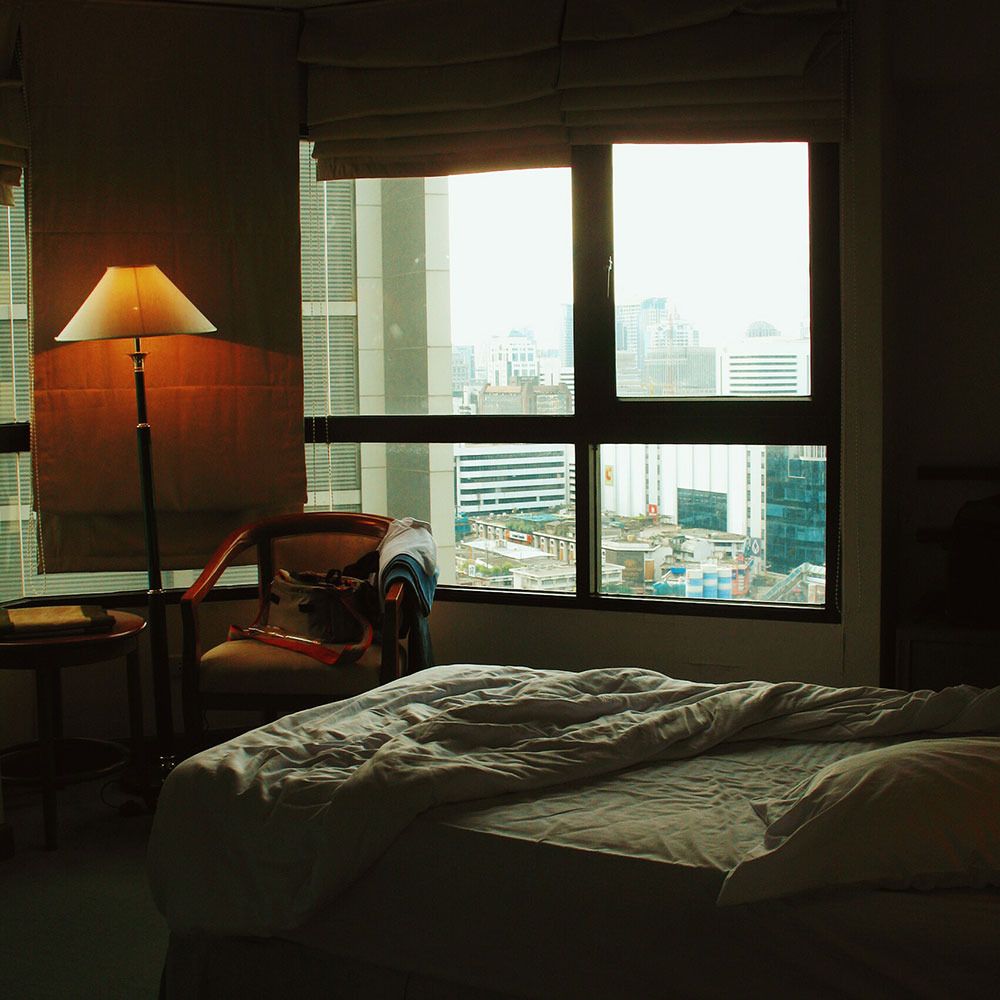 Alex and I had the room to ourselves while our parents had their own as well. Ahh those were the days when money wasn't a problem.
I remember being amazed with the view, but looking at it now.. I wish I had known back then that this wasn't good enough and we should have requested to have a room facing the side with a better view. 😛 But, I don't know.. at least we can see the mall buildings from here? Haha.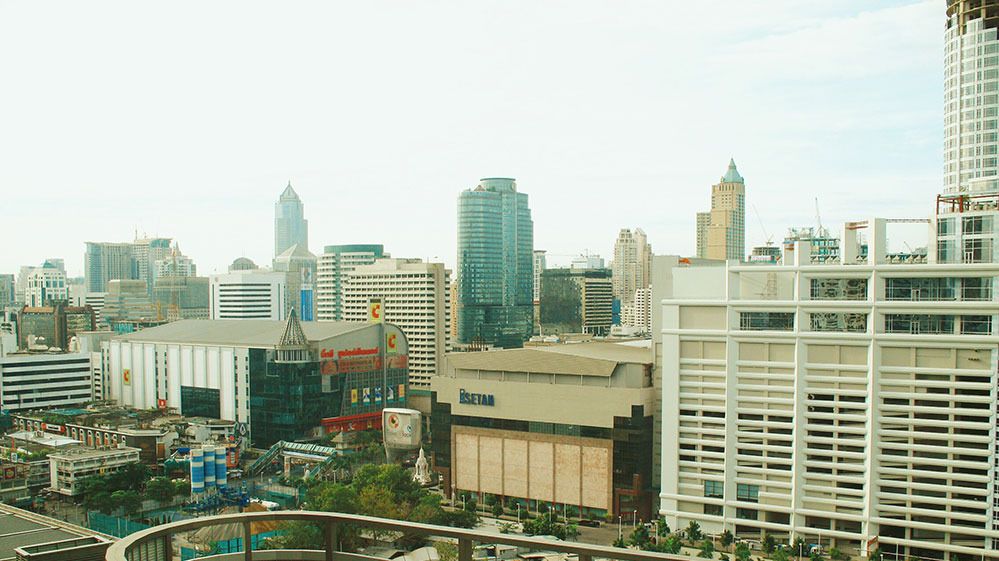 The view from our hotel room window
We went to the The Grand Palace (looks like it's a major tourist spot) in Samphanthawong. All these towering towers and buildings made with precise detailing and craftsmanship were so hard to take photos of!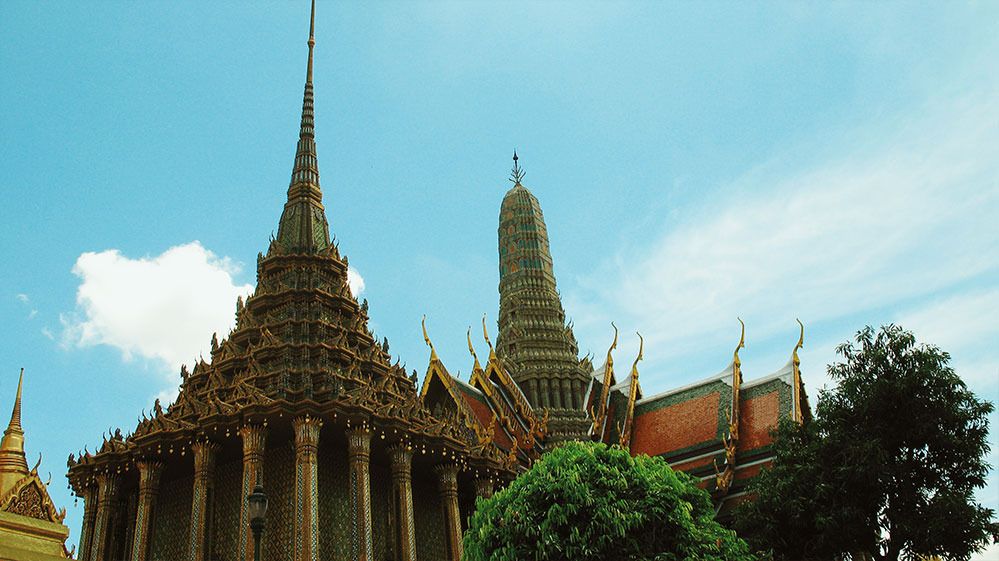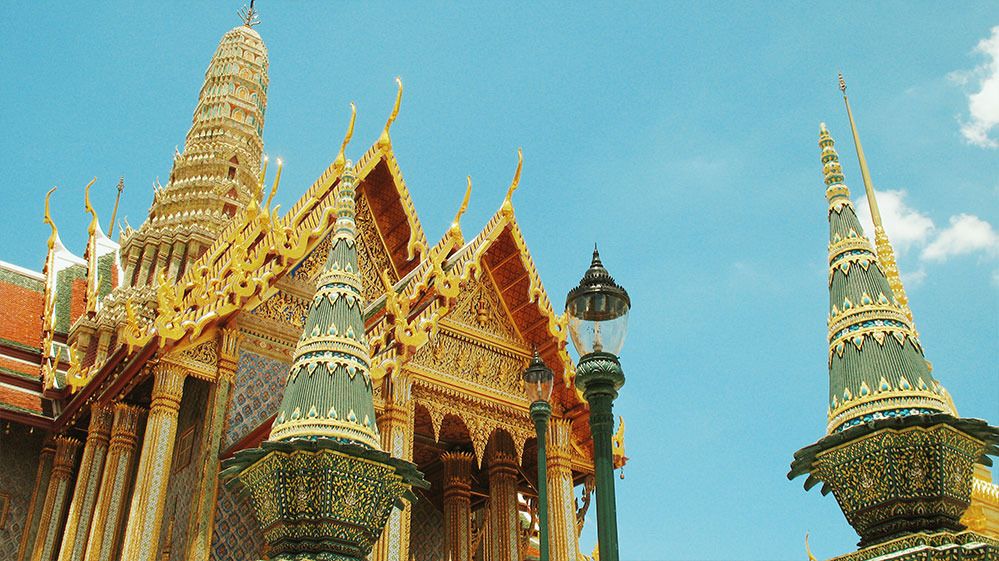 Of course I would not forget to snap a photo of the infamous Golden Buddhas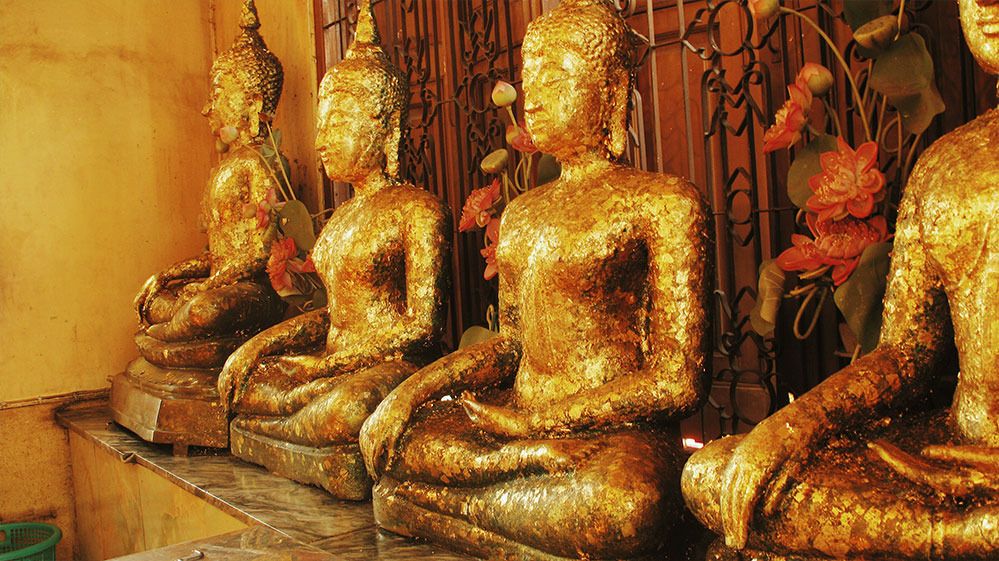 We went to Chatuchak Market at noontime. By this time, I was already feeling feverish from the heat. Haha. At that time, it was probably the hottest I've ever experienced. Hotter than the hot weather temperature that I regularly experience in the Philippines! Despite this booboo, I remember enjoying our unique lunch experience there. I look forward to going back there again.. This time, I won't be dehydrated from the heat or get sick.
I'm pretty sure that we also visited a Gem gallery, or something similarly named to that. My memory tells me photo-taking is not allowed in the area that's why I don't have any photos from there.
Funny story: I recently discovered that places like the Gem galleries is a hotspot for tourist scam. Lol, I am relieved we weren't swayed into purchasing anything from this place at the time.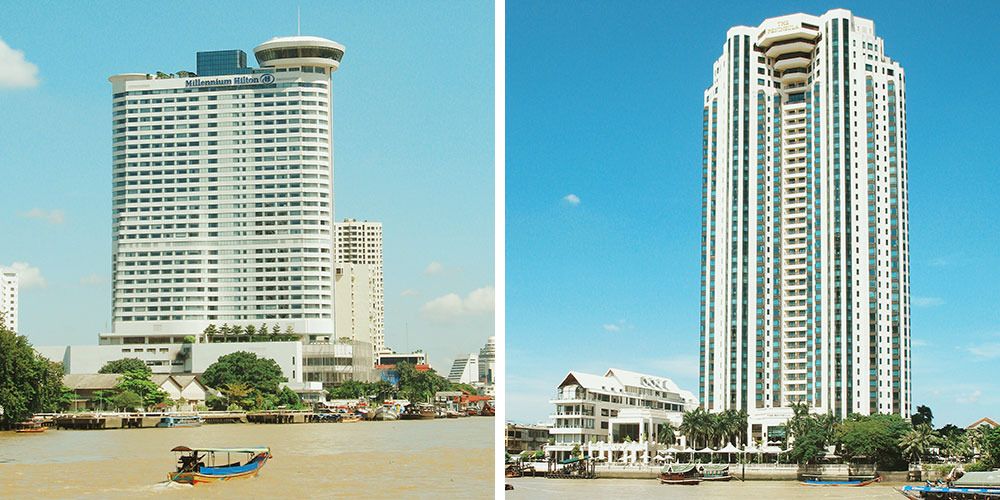 We also went on the River Ferry ride (though I'm not sure which one we took). Nothing worth noting in this particular trip, but we saw these hotels. This reminds me of Hong Kong's Star Ferry, too, haha.
For some reason the cabs in Thailand were also memorable to me. I'm curious why they're colored or labeled the way they are? Other than blue and red, I also saw orange and pink cabs. Why is that?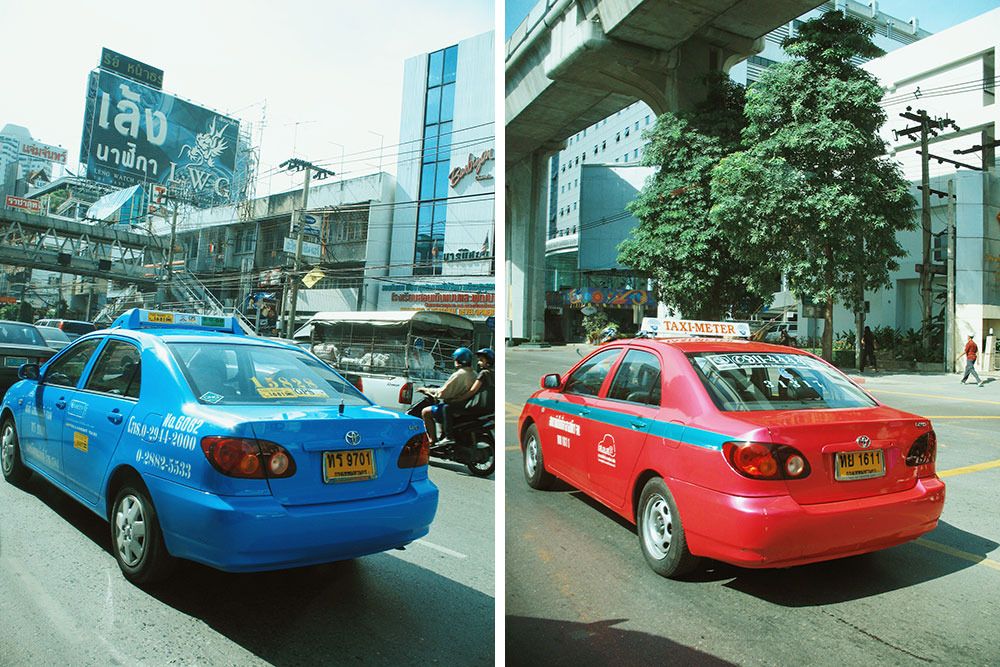 Around nighttime, we only went out to have dinner and check out the nearby establishments and malls. This was the only photo I had from that time. 😆 The rest of the night was spent in our hotel rooms, being lazy.
CentralWorld Mall Bangkok
It's too bad I didn't take many photos back then, and not the same way I do now. I don't have much places to take note or compare to when I go back. Looking at the photos 8 years later, I am surprised my digicam was able to capture them in such high quality, especially for photos from The Grand Palace. I definitely don't remember my Canon being this sharp in terms of image quality. I wish I was skilled in taking better photos back then had I known I wouldn't be going back anytime soon.
When the time comes, I guess I'll be seeing Thailand with a fresh new pair of adult eyes, then. Can't wait! 🙂
Questions
What's a non-touristy place in Thailand would you recommend to a tourist?
If you've been to Thailand before, on a scale of 1-10 how easy is it to get around Bangkok, or around Phuket?