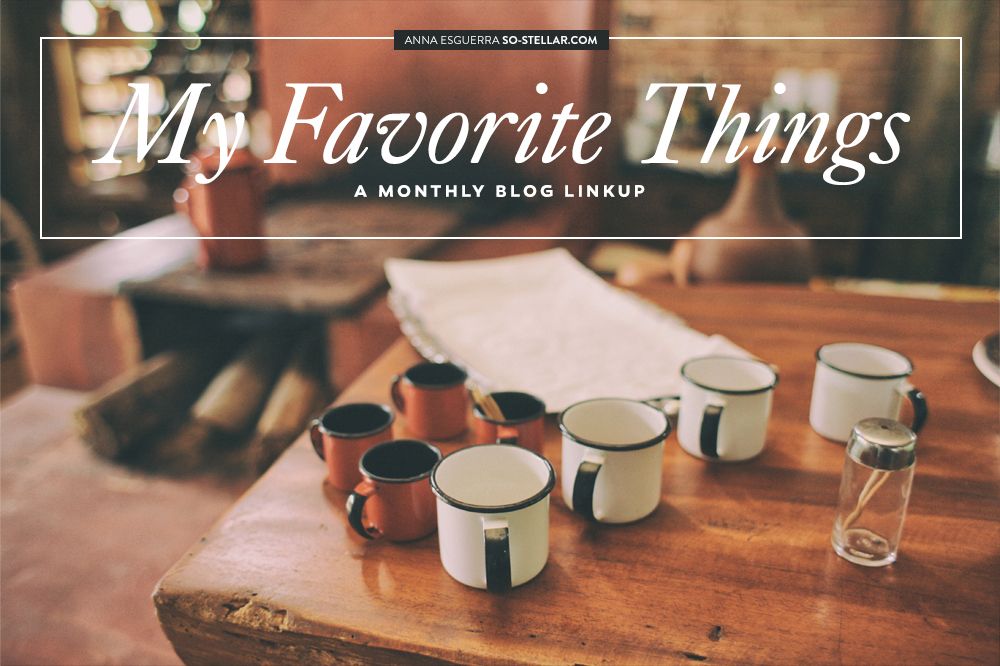 Eep, I didn't realize that I am due to do another MFT post. I should have checked the calendar and scheduled the previous post to be published sometime during the next coming weeks. Between this and my previous post.. they're too close and they're of the same concept. I hate that. Filler posts. 🙁
I'll mark this experience as a lesson learned; definitely look into using those editorial calendars very soon.
Happy August, everyone! One more month 'til the -ber months roll in and before you know it, it's Christmas season already. Actually, over here.. people start to anticipate for the Christmas holiday as early as September. We're just that excited!
In my case, I am looking forward to those big storewide discounted sales around US shops like Amazon. 😉 What materialistic desires will I be able to cross off my list this year, I wonder?
For this month's favorite things.. it will be an assortment of videos and apps that I find to be entertaining and useful. I thought of making separate posts for these a few days ago. But, nah, let's just cram everything in a list in one post.. because lists are fun!
1. Kiwi, an Animated Short from 2006
According to YouTube, this video was uploaded in 2006. I remember the first time I saw this was around freshman year in college. Nine years later, it's still a good, well thought of animated short in my book that makes me a wee bit teary eyed whenever I watch it.
The synopsis is very simple and basic ("Kiwi! is an animation about a Kiwi – a type of bird that cannot fly, who spends its whole life working towards achieving his dream."), but when you watch the video – it's very heartbreaking. Watch!
2. Jinxy Jenkins, Lucky Lou Animated Short, 2014
Staying up late has some perks sometimes.. you find yourself watching a loooot of random videos, both good and bad. Once in a while you find gems such as this one. Looks inspired by the movie Just My Luck, too! 😛 Cute story, cute animation above all.
Although I found myself thinking while I was watching that the guy represents the pessimist, while the girl is the optimist. And that.. it reminds me of animation classes back in school.
I would love to hear your thoughts after you watch the video (also with Kiwi)!
3. 'Outlaw' by Hilary Duff
It is such. a. shame. that I cannot find a full version of this song that I can easily share so everyone can listen to it legally. But here's to hoping this snippet will be catchy enough for your sensibilities that you'll be convinced to really look for it, if you know what I mean.
PS: It's also not available on Spotify. 🙁
It's one of those songs that should have been included in the tracklist of the regular album instead of a super hidden/bonus track off the hard-to-find edition of Breathe In, Breathe Out called Lovejoy. Sigh. Even All About You and Chasing the Sun are bonus tracks which should have been regulars in my opinion.
4. IV by The 1975 album
Hahahaha, it seems like The 1975 is insanely popular among my peers here. As for me.. I just started appreciating their music when the hype was gone and weeks after the band has left the country. There was a time that everyone was obsessed about them and I could not understand what was so special about them. Whenever I had the chance to listen to their songs, it sounds like the guy is just murmuring random words along with the music.
It doesn't get better from there.. there were a couple of times I had misheard a lot of their lyrics too. I won't elaborate specifically about this part but I'm sure you understand what I'm saying. 😛 Hmm, but when I've warmed up to their ~sound~, I found some nice songs to settle into. This is one of them.
Oh, I only like them for their music. I don't know anything about the people (not even their names, lol) in the band, and I'd like to keep it that way. So yeah, if you're rejoicing because you think you have found a 1975 fangirl, read again: I only like them for their music. 😛
5. Us The Duo
Same as The 1975, I found the appreciation for Us the Duo's music just when they left the country, after they've done a lot of shows (even some extra shows confirmed at the last minute, just to accommodate more fans who wanted to see them during their stay here, AFAIK).
It's nice to discover new music once in a while, but sometimes it sucks when you discover them in an inconvenient time? If I had known they were going to be here much sooner, I would have done the usual with musicians I like (go out of my way to meet them, get a signed CD, go to their show, etc).. but alas, I was.. unprepared. I haven't been to any gigs lately!
Anyway, go listen to them. I'm sure you've heard of them and I'm probably the only one left who's late to be an Us The Duo fan in the world. This is one of their songs from their album and it's 2:33 of positive, happy, good vibes. 🙂 Hoping they'll return soon, and when they do.. I'll be ready.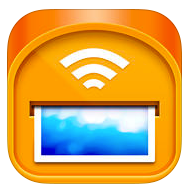 I may do a more extensive review of this but basically what ImageTransfer does is transfer Photos and Videos from your iPhone/iPad devices to your computer and vice versa with ease through wifi. I love Apple and all but transferring sure is a hassle between phone to computer, why can't they just enable Bluetooth transfer to work and not just to pair devices? 😐
Yes I could just Airdrop photos and videos, but unfortunately my laptop's model, since it's an old model, does not support iOS-Mac transfer via Airdrop. Also, Airdrop is not the most reliable in my experience. Sometimes it can detect the device, sometimes it can't.
Similarly, in Android there is Airdroid that does the same functions and a whole lot more. ImageTransfer is only for Photo and Video transfer; this Android app can also remotely access your phone's messages, contacts, gallery through wifi. You might want to give this app a try because of that feature. This is also what I used when I actively used my other phone before.
7. Sketch App for Mac ($99)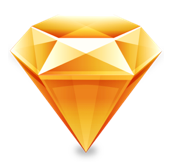 Aah, another app discovered because of work! If I were to describe it, I would say Sketch is like Adobe Illustrator specifically for website designing. Fonts load fast, no lags, fast rendering, and the guides are much intuitive and better than in Photoshop. There are also ready templates, for devices and mobile display sizes should you need to design a responsive website too.
For first time users (like myself), takes some time to get used to. I had to watch a couple of videos before I got the hang of using Sketch. Haven't got to use this for leisure purposes though.. mostly just for work, but whenever I do, I find it enjoyable and fun to use.
Do you have a most favorite animated film (may be full length movie or as simple as a short clip)? Share it below!
---
My Favorite Things: A Blog Linkup
The Rules: Write an entry about your favorite things.
They can be anything — books, movies, gadgets, websites, food, whatever you're feeling this month. There is no limit either. You can have just one favorite thing or twenty!
Eirene of Sleepless Romantics is hosting this month's link up, hence a change of header!