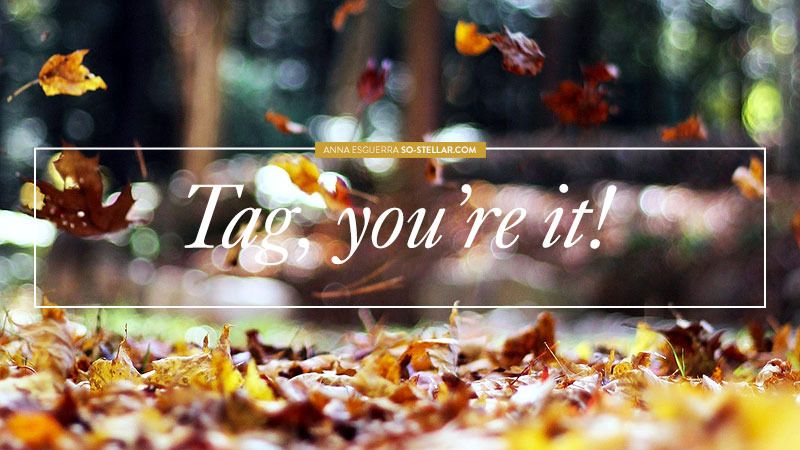 As July comes to a close, let's wrap it up with a big bow of a tagged post! In all honestly, I don't like doing this kind of posts (memes, tagging) every so often because other than being a blog space filler, I don't see another point of it. No offense to anyone! However it is nice to do them once in a while or if there is a significant difference from the last one I did, in case I have to do the same one.
Tagged by Nicole Nana of Nicole's Notebook. Thank you, Nicole! I like your nickname more so I'm gonna call you Nana, haha. Check out her blog! 🙂 
Rules
Like the name of the game suggests, list down 10 things you love and 10 things you hate, then nominate 10 other bloggers to do it too.
In the other tagged posts I participated in the past, I don't usually pay it forward and keep the progress of the game by tagging another 10 persons to do the same. But  don't let me stop you: If you liked how this turned out, feel free to tag yourself, write your own Ten Things I Love and Hate at your own discretion. Then let me know if you do. 😛 
Ten things I love
1. The Q&A a Day: 5-Year Journal. Bought this just last month after I saw Lindsey's post about  it. I'm not the most consistent person when it comes to maintaining a planner/diary/journal/organizer but this doesn't look very much of a big commitment, given the small amount of space allotted per day, so that's why I bought it (hahaha).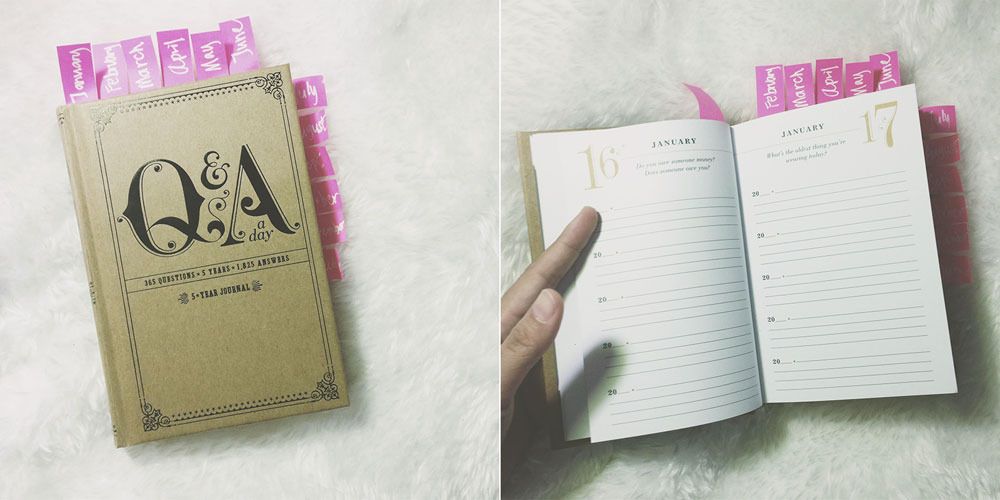 To write down a memory, or note, per day, for five years sounds like a doable task for a lazy person like myself. Challenge accepted!
2. My dogs.. although, I may have favorites from time to time. Alexander Wolf and Perry are the takers of last month's favorite doges award. 😛
3. This The Diff Playstation 1 limited edition phone case that came in yesterday. Some downsides like the buttons and top and bottom panels aren't covered (really preferred one that is covered), and that it's a hard plastic case.. BUT the design is very minimalist, and I finally have a case that matches my phone's color. The phone now feels more barenaked than padded and protected to hold.. but okay, means I just have to be more careful with it. Also the case is really hard (in my experience) to remove.
4. Boy Meets World! Started watching it yesterday and I am instantly hooked! I don't even care that it's not 1080p or HD quality. It's so old school and it adds up to its flair, in my opinion. Can't believe I've had the entire series for years but I just got around to watching it now.
5. My Keep Shaheen mid-top sneakers.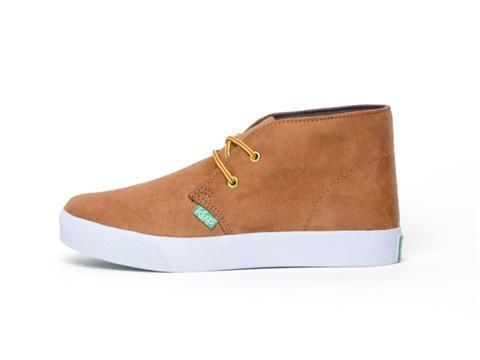 6. Talking to Alex a lot more often now compared to months ago back at the first place he was stationed to.
7. CBTL's Double Vanilla Tea Latte. I'm craviiiing!
8. Work, yes you read that right! I love work right now because it keeps me busy and productive. I also feel useful, and with a purpose (lol) because of it. I look forward to it everyday, tbh.
9. Sleep, because who doesn't? This is very important especially at this day and age where we spent half of our waking life infront of screens and mobile devices. We aren't aware that it is slowly sucking the life out of us. 😛
10. Soap & Glory Clean on Me Shower Gel. I talked about this in My Favorite Things post of last month.. read about that over there. 😉 Still loving this!
Ten things I dislike hate
When a WordPress/CMS install does not have its own folder separate inside the FTP public_html directory. I don't understand why no one else finds this frustrating to deal with. Why do people just dump the WordPress files inside the main main directory? Have some pity for your future web developer who will do the dirty work of looking through your files in the future!
People who search and retweet every single tweet related to a certain topic (for example a TV show), even if that tweet was not meant to be that kind of viral tweet. Like just a normal tweet and it happens to mention that topic/phrase/keyword.. a tweet that doesn't even have the hashtag! I guess I don't know how Twitter works after 7 years??
When there's an immovable element in a website and the content behind it is important information. COME ON. I saw an article from FB yesterday and when I went to the website, this was in the way and I can't get rid of it. It would probably be better to view in a desktop computer but UGH. Anyway, sorry to feature this website (sort of).. but PLEASE fix this. It's not even an issue of responsiveness.. I wouldn't mind it if it wasn't responsive, at least I would still be able to move around if that were the case
When blogs that are hosted on Blogger/Blogspot or on WordPress.com do not have the Name/URL (or similar) options enabled for the comments. I don't like syncing my social media accounts to comments and I don't want to be identified by my social media username in comments, and I hope I am not the only one like this.. but yeah, this is a perfect time to bring up this concern and I hope more people will be enabling this option from now that you know someone else finds it inconvenient whenever this is not an available option.
Ill fitting clothes. Oh when will there be a store that sells clothes that perfectly fit my forever-adolescent body? #youths~
This me, me, me generation of entitled people (not just the youth, even grownups are being like that too). Or, I dunno, maybe I'm just being old fashioned and cranky.
Crop tops. Dear every womanly/girly/female boutique and clothes shops of the world, why are 90% of your tops for females effin' crop tops? Not everyone wants a crop top, nor have the body and confidence to wear one. We are not all part of the Instagram-OOTD generation.
All the best food places conveniently located far away from my area. I'm not sure if this is fate's way of telling me to STOP eating bad food for my health or just trying to piss me off. Every time I see a delicious meal on Instagram from someone's post, it's always, always located somewhere up North.
Wedge-style footwear. As someone short, I should be happy that this was invented because it's an instant solution to my problem~, right? Wrong. Ever since they became more popular, I rarely see flat sandals anywhere now. Most sandals I see now have some sort of platform heel and I hate it! I don't like wearing closed-toe ballet flats and the like, it gives me blisters. I've tried and we just don't get along.
That I can never seem to get any Bluetooth devices connected (like a wireless BT speaker) when I am using Windows through Bootcamp no matter how many guides I follow that's supposed to make it work. God damn it, Windows.
PS: It took me a longer time to complete the first list compared to finishing the second which only took minutes. Ooops, I guess I have too much rage in me lately. 😳
Have you ever kept a similar journal to the one I am attempting to commit to (the Q&A a Day: 5-Year Journal)?
Also, where do you usually shop for clothes? Help a girl out!
Lastly: Happy August, everyone! Excellent, the days are passing by really, really fast. 😀