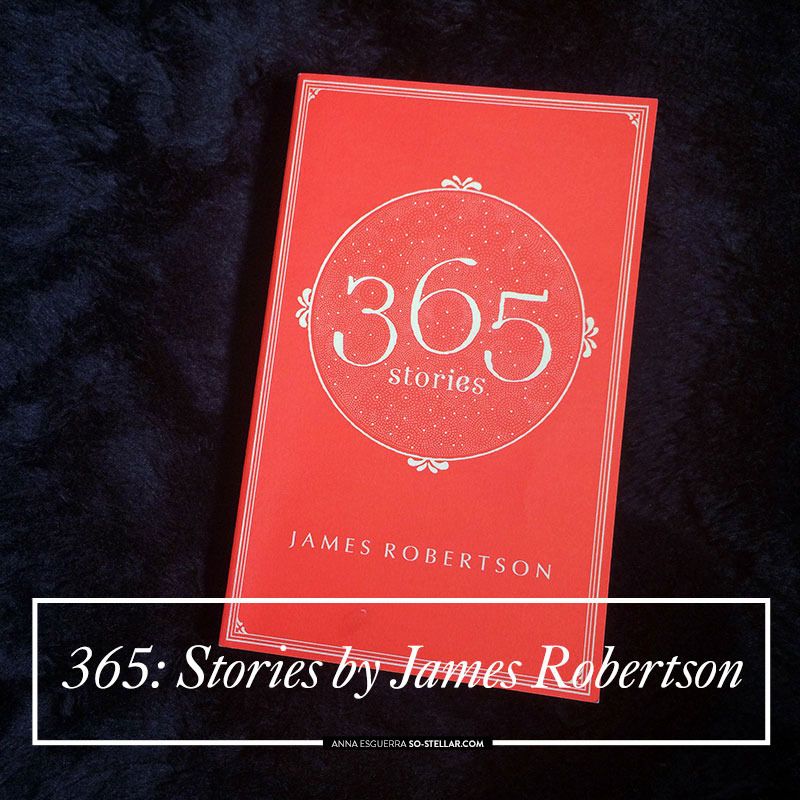 Late last year I saw this collection of short stories by Scottish novelist, James Robertson, while I was browsing around the shelves of Kinokuniya. I hope I got the name right.. it looks and sounds like an impossible tongue twister to me! Other than the classic-looking cover design of this book, I was attracted at the format of the stories that await the reader inside – and this was also the reason why I felt I just had to buy this book.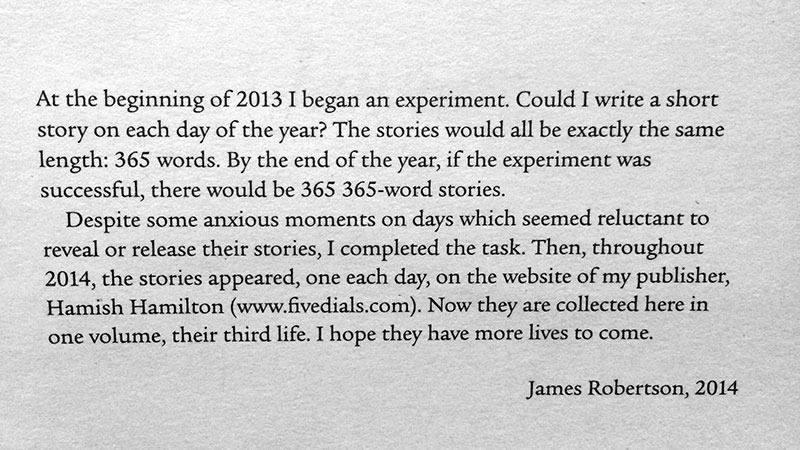 Sounds intriguing, doesn't it?
As someone who enjoys reading a good book or two once in a blue moon.. I thought this was a good book to read to dust what's left of my literary interests. What's also interesting is that this is not even YA, the usual genre I go for. Not sure what's his genre BUT definitely not for young adults. Perhaps Fiction?
It's safe to assume that the kind of stories inside are a mix bag. A different story for each day, written in 365 words, no more no less.
I also had a mini goal for myself for this year, that I would like to read less of the following genres: YA, fantasy, magic, post-apocalyptic genre (haven't started), stories with a vampire theme (lol).. And so I thought this book fits right in that 'requirement'.
Moving on, I started reading it January this year.. I think. I don't really remember anymore because I put it off after reaching about 70% of it. Yes, sadly I had given up on this book. 🙁
The beginning of the book was promising. Stories were interesting, yes, but once in a while I would come across a story that's inspired by myths, or legends, and it would bore me. I don't like mythology very much.
Sometimes I'm able to get past the boring shorts since it's just one page, and there's going to be a different, new story once the page is flipped.
Eventually I realize that he is a Scottish writer, hence having shorts related to Scottish literature. Of course! Prior to picking up the book, I had no idea of his background, much less encountered his name before.
A lot of the stories heavily use the Scots language.. especially the songs and stories inspired by traditional literature. So the first time I encountered a story with this, I got confused.. but it was fun reading it out aloud in my fail imitation of said accent. 😛
'I wis peyin attention,' says Jack. 'I wis peyin attention tae the craw.'

('I was paying attention,' says Jack. 'I was paying attention to the crow.')

— The Eejit (The Idiot)
There are times that I come across shorts that are inspired by life, and wistful feelings. Nostalgia. Sadness. Loss. For some reason I liked shorts that are like this. This one in particular is a favorite.
"I wonder if he imagines that swim, or even remembers it. Today he needs someone to help him into the shower, to wash his back while he grips the safety handles, to dry him off with a towel and get him dressed. It's a long distance from now to then, much more than a mile there and a mile back. I wonder if, when he's in the shower, he ever closes his eyes and for a moment is back in that sea, strong, alone and free, and swimming away from everything."

— My Father, Swimming
Let me share you a story for today's date, August 17. It's not an optimistic-looking story, but somehow I see that it's a bit on point with today's current events. Also, it doesn't look like a story but more like a journal entry.
Final thoughts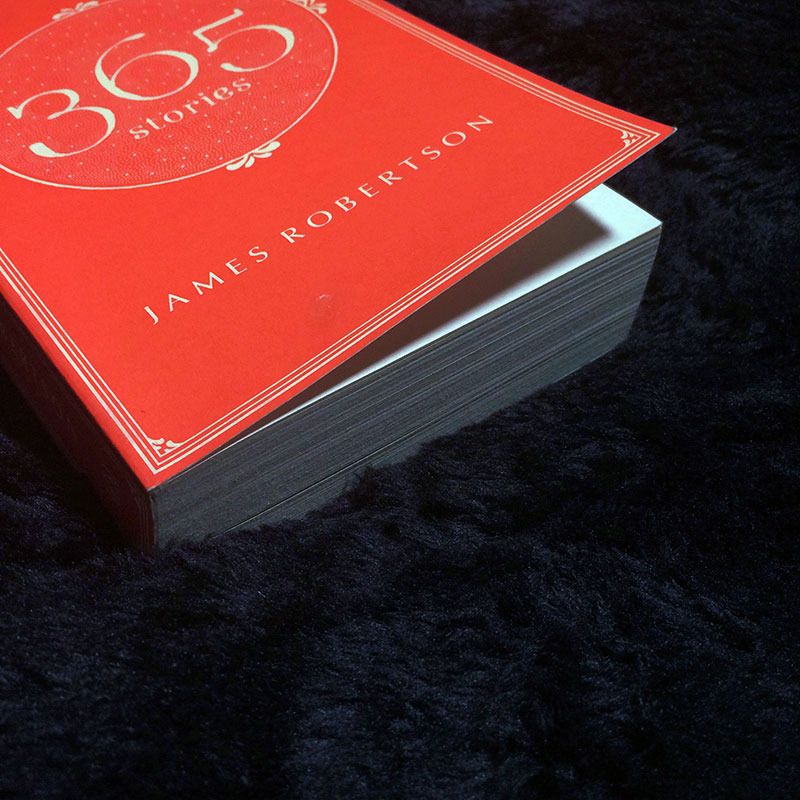 The book is pretty thick, so if you don't like a story, you're bound to like something else IF you read throughout
After 270 pages, while the beginning was good.. I realize that even after the good and bad shorts.. the stories that led up to where I left my bookmark last was not able to capture my interest to keep moving on and finish reading the book altogether.
I thought I would be gushing and proudly holding this book saying this was a best really good read given the variety of stories inside. Lastly, I pictured would be marveling at the damages I did to it: When you've REALLY read a book, IMO, it's going to be evident by the creases along the book's spine, or the dog ears you've made to the pages to mark your progress. And to cap it off, I would be writing a really good review about it.
Sadly, I didn't like it that much. I didn't even finish it. I could not finish it. Sigh.
It really saddens me because it sounded good in the beginning. I love short stories because it's not too heavy and a big commitment to read. But this one, ah, maybe I'm just not ready for something like this.
This would be a nice pick-me-up book, if you're the sort of person who wants to read something different each day, or every other day. I might pick up the book one of these days and continue where I left off, but for now I am leaving the bookmark at Page 270.
Rating:
Just so this review doesn't end on a bad note, here is a fairly positive review from The Guardian. My review hardly counts as one, or a critique.. but maybe his review would spark interest in you to read 365 and give it a try, too.
I love books of the short story/fiction/life/humor genre, please recommend me a title if you know of any!
Some romance and YA is good, too. I don't like erotica or new adult, stories along the lines of Twilight, 50SoG, Fantasy. Myth, Magic, Post-apocalyptic, The Hunger Games. 😆
Also, if it's a collection/compilation type of book, all the better to let me know about it.