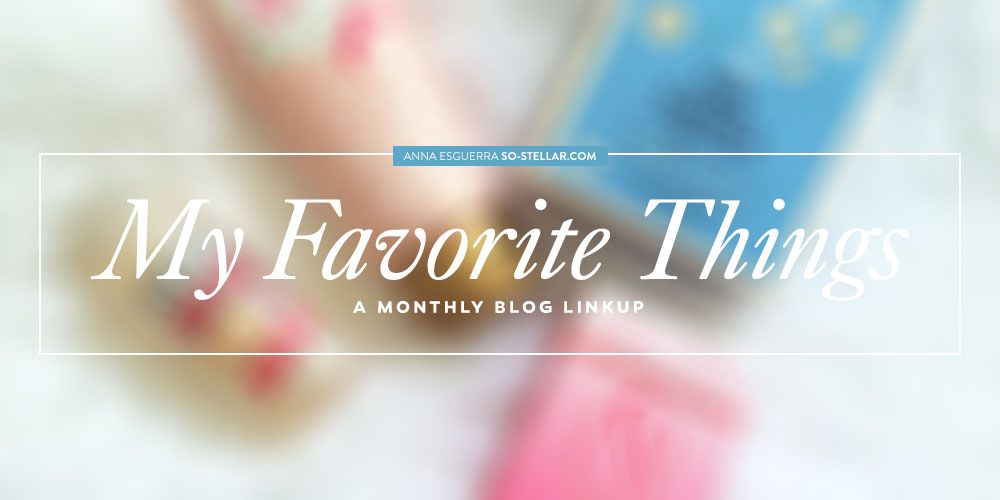 Hey all, here's another round of My Favorite Things to start the month. Towards the end of June, I discovered some new and some old things that quickly became my favorites. And this time I am following by the rules, hehe. This month's linkup is hosted by Raisa of little-town.net. Read the rules at the end of the post if you'd like to join for next month.
Let's go through this month's current favorites one by one.. 
1. Soap and Glory Clean On Me Clarifying Shower Gel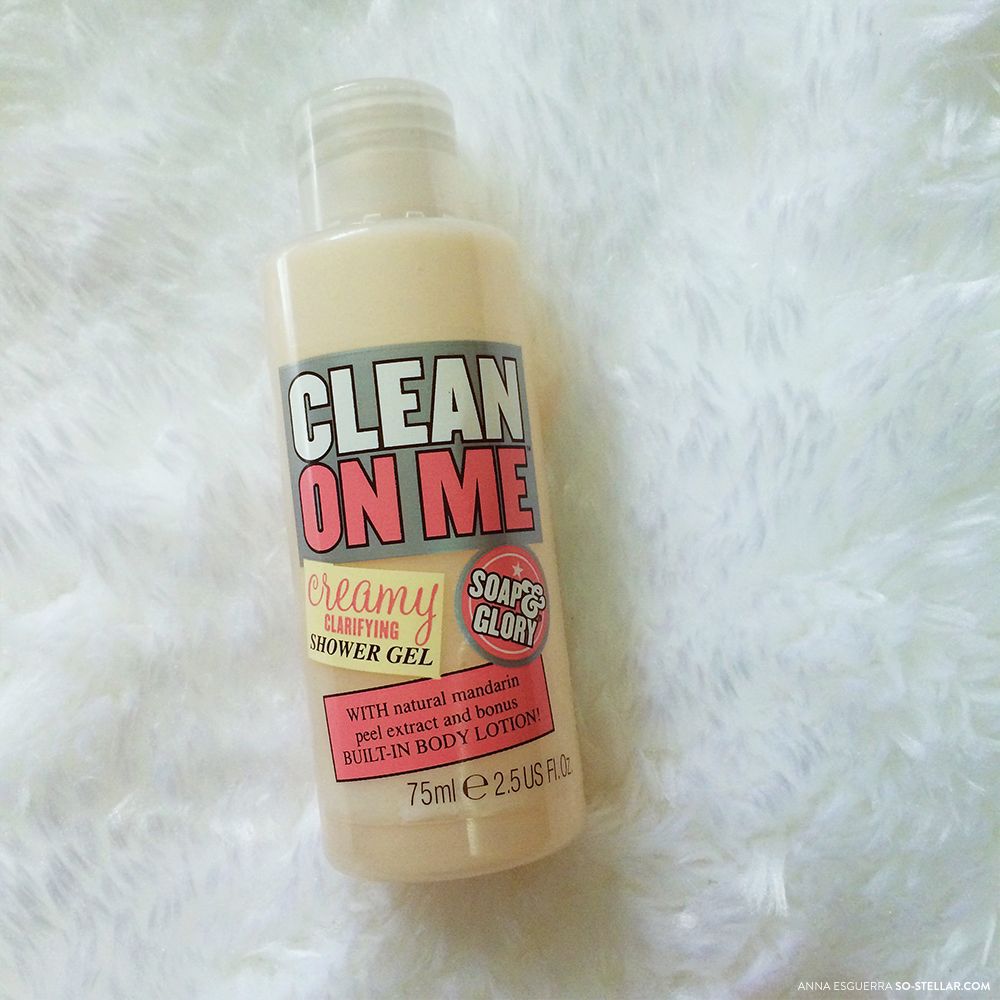 This shower gel was included in the Soap and Glory's Soaper Heroes box set (that contains their best sellers in travel sized bottles, very handy!), from my PXG haul box from last year.
Yes it's been 5 months since I received my US purchases but I haven't consumed all the products I bought. I could use them up quickly, but I decided not to because it's hard to get these.. so I must not put them to waste! 😛 At least, not until I find a local reseller of the items here. Hopefully for the same price as I got it online too.
Have any suggestions for PH sellers of imported Soap and Glory products? Let me know in the comments! Thanks.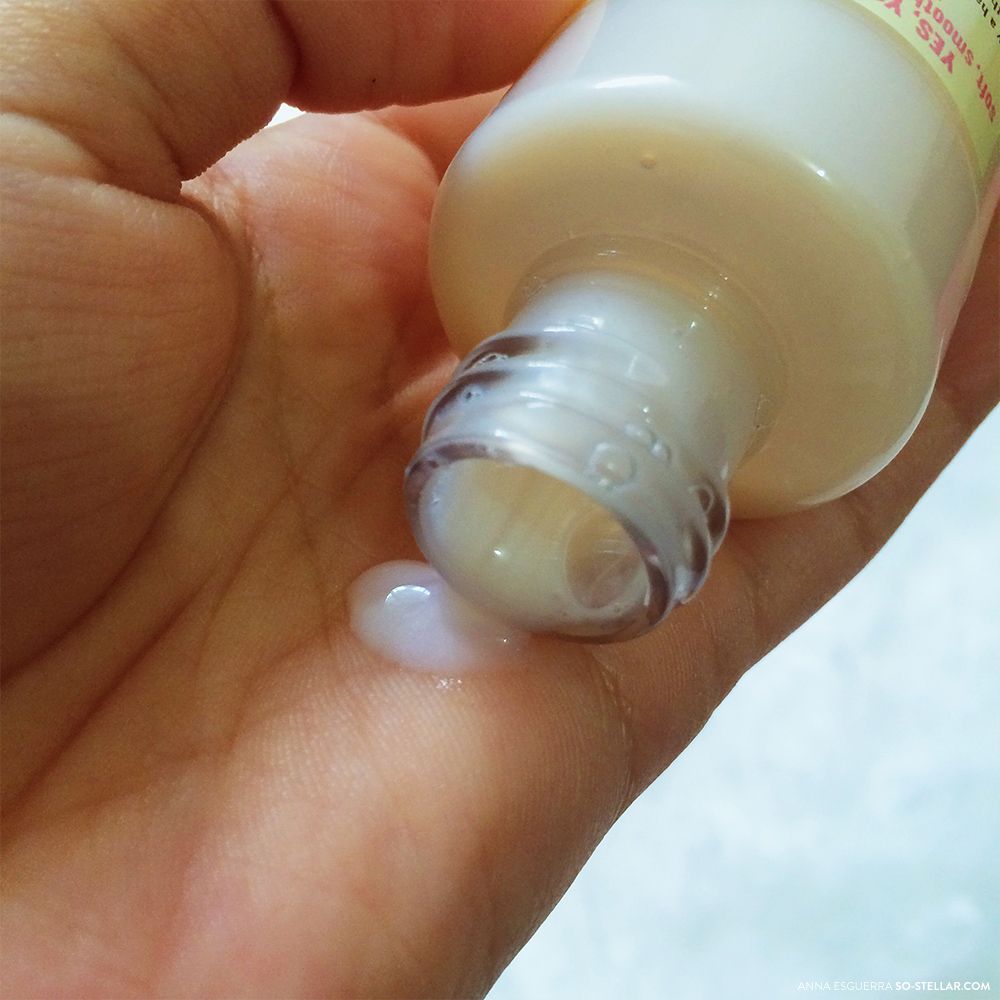 Anyway, I only use this once a week every two weeks (if that makes sense? lol so it won't run out quickly) and it smells sooo good. It's not overpowering, too. The scent doesn't stick for long as I've noticed, but it certainly makes your skin smooth after using it. I like that it's also a body lotion – it's a 2-in-1 product.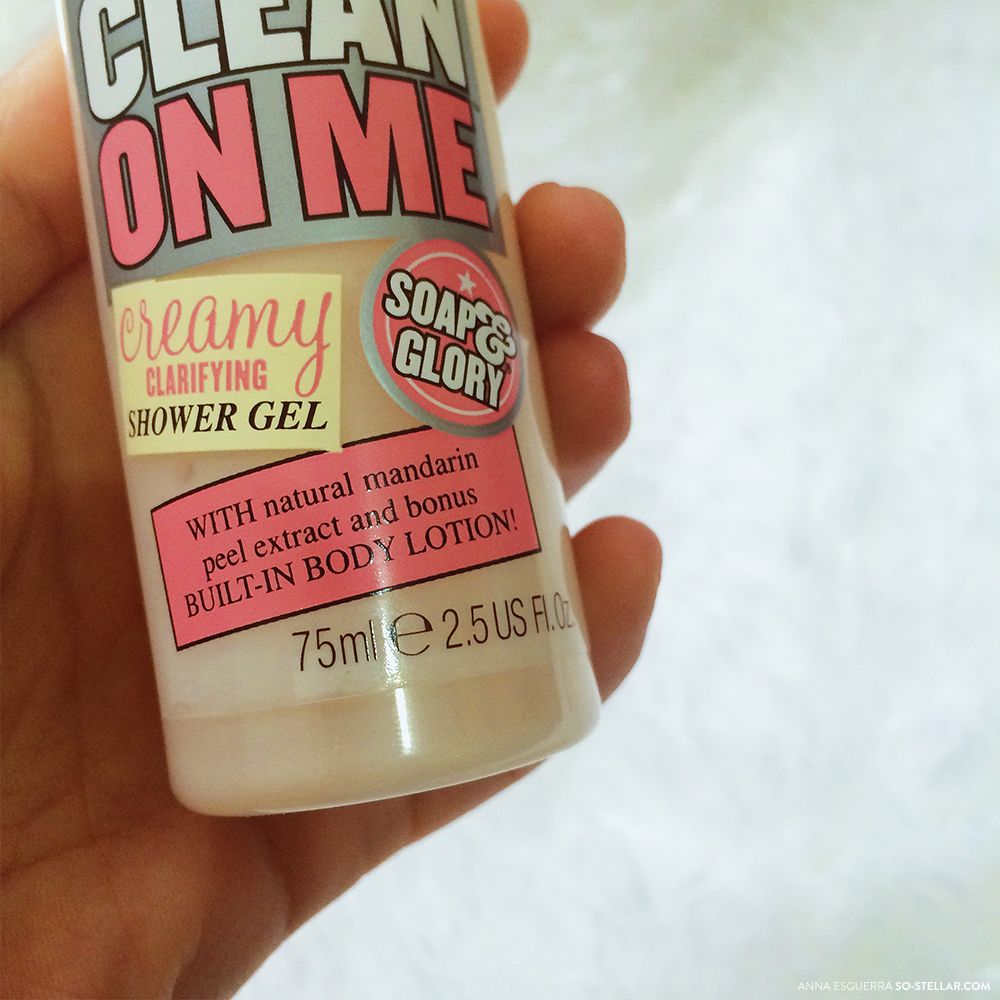 I remember seeing a S&G rack in Sephora Singapore last time I went there but didn't see or notice the box set or this product itself. I think they only carry the popular products (The Righteous Butter would be one of them) there. I hope when I get to visit next time, I would find this… especially now that I'm close to finishing this travel-sized bottle!
It would be nice/great/awesome if Sephora reaches out to the Philippines and open a store here, too. That would solve every beauty blogger and enthusiast's problems on how to get their hands on this brand. 😛 On the other hand, I won't be too happy if the prices would cost twice as much.
2. Fairness and Flawless Noni Soap
My go-to product for getting rid of acne used to be this.. but a few months after that post, it doesn't seem to work that well for my face anymore. As of this writing, I have passed over the product to another person in our household and it seems to work much better for them.
Moving on.. this soap was a discovery through a friend some two years ago. She was promoting it because she was one of the resellers before. I am only writing about it now because I didn't want to immediately share my experience until it actually works after some time.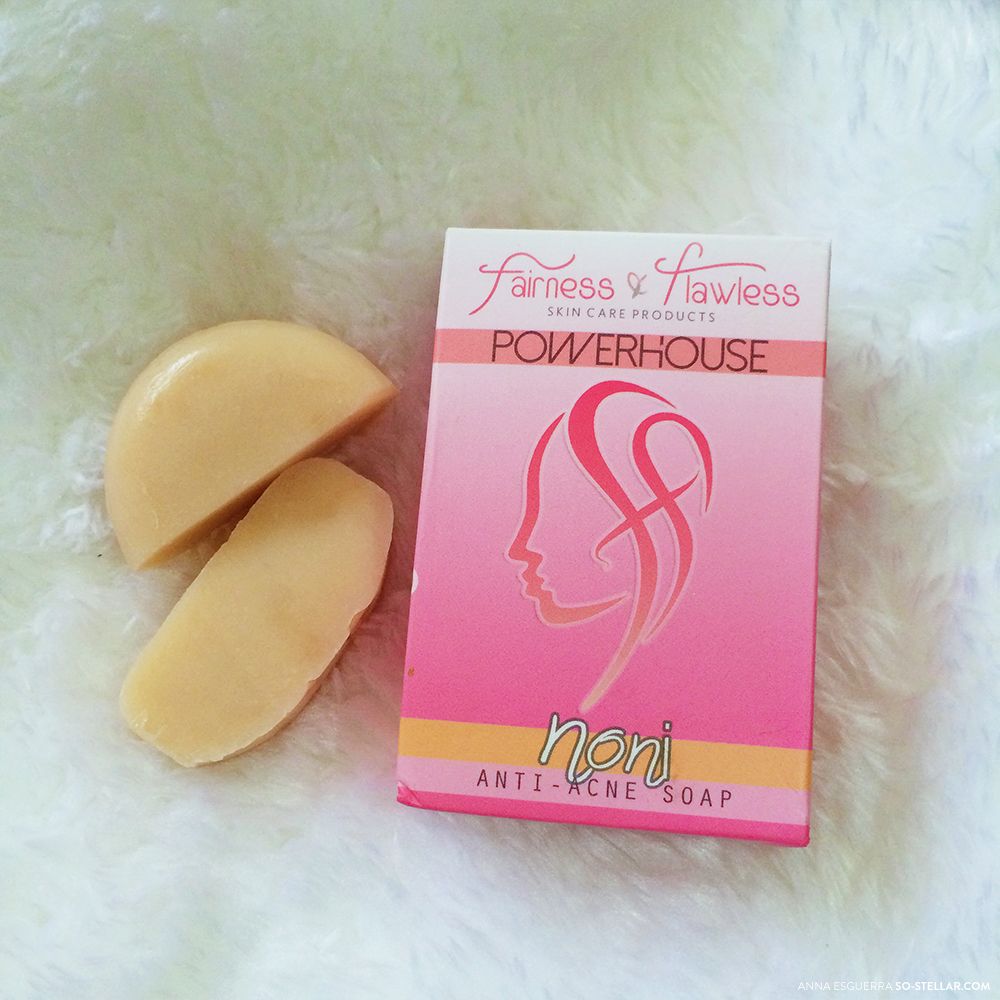 Two years later, I've tried and tested numerous acne soaps and wasted a lot of money buying products that are supposed to work but never fully did. Either it made it worse, or literally did nothing. Seems like this soap was the only one that gave me immediate, actual results. I've tried the mid-range commercial brands you often see at department stores at most.
During use: It stings for the first 1-2 minutes upon washing and leaving it on your face, which wasn't a big deal to me because I was used to it. Next it will dry your zits, and if you use it more often, it will lead to eventually healing it. In my experience, it cleared the dark spots, healed and eventually got rid of hormonal zits. I still get zits a lot, probably from sleeping late and my poor food choices, but not as horrible as the time prior to using this soap again.
In short, they're more manageable now and I've kept them zits "at bay" compared to before.
The soap costs P125 if I'm not mistaken. Seems like a lot especially if you've bought a lot for safekeeping/backup but what I do to save up is cut the soap and use it piece by piece.
Look them up at Instagram, through their IG account, if you're interested. You'll only be able to buy from their resellers though (whichever one's closest to you), not from them directly. I dunno why their system is like that tbh. 😛
Disclaimer: Results may vary per person because of unique skin types. Try the brand/product on your own risk.
3. Etude House Silk Scarf
Some people who may have tried this product probably found it from the time they went to check out Etude House again after buying their Bubble Hair Coloring product and falling in love with the included Silky Perfumed Treatment Conditioner (that purple-colored packet in the package)…
Only to have the sales associate refer you to this, what I would consider, second best to the Silky Perfumed Treatment conditioner.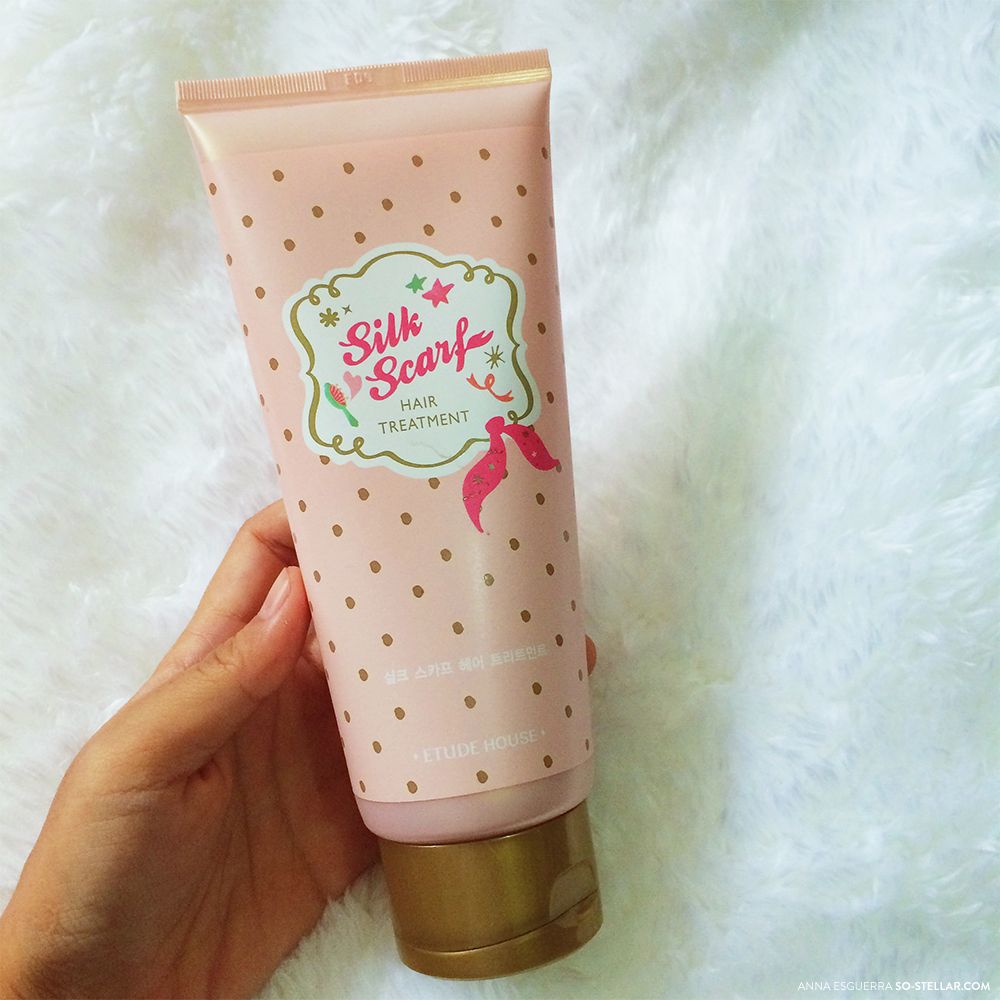 Sigh. So why is it still your favorite? 
Well. It may be second best, but the smell can't be beat. It still makes my hair soft and fluffy after rinsing it, but it's.. not enough. Not nearly comparable to the effects of that purple-colored packet. Also, how strange is it that for such a small packet, it's able to cover a whole head of hair?  Lol.
Still, it does what it is supposed to. So I'll be a little forgiving to it. I don't understand why the local Etude House here won't import this item though. It comes in the same size of bottle as the Silk Scarf, and there's also a 200ml bottle available (would be an economical choice, methinks). Could it be that it has been discontinued?? And that the only way we could use/try that now is through the Bubble Dye product? Bummer.
Nope, not discontinued (yet). It's in the Korean website of Etude House, here: Silky Perfumed Treatment. Maybe it's not sold outside KR, is the case. It's not even in Amazon. Sigh.
4. Impastor TV series
Side note: I had MMFD here previously but by the time this will be published, the show would be over by then (there'll only be 3 episodes in Season 3).
Since the TV shows that I currently follow are on hiatus and won't be back until next year (save for the two UK shows.. which I think will be ending by the end of the month or next week), I looked around for new shows to follow and found this!
Impastor is about a lowlife Buddy Dobbs who, after a turn of events one night, suddenly takes over the life of a gay pastor who tried to save him. Basically…. the trailer will explain it better than I ever could. Watch!
It's not exactly a new discovery, as I've talked about it previously in this post (TV shows you have to watch if you haven't yet). But the show's first episode was put online as a Sneak Preview a couple of weeks ago. It will premiere on July 15!
I loved Smallville, so much, and Lex Luthor is my favorite character there.. obviously I would be curious where they're heading next after that show. He's been in a few other TV series, but I think this may be his best funniest character portrayal and show yet, next to portraying Adina from Sorority Boys (fave movie!).
I find it a bit hilarious that since Smallville, he's mostly taken on comedy shows. Must have been tiring to play an evil villain for 10+ years, huh? But he is such a funny person, I think it's natural to him to be funny.
Impastor comes from the same TV network that's responsible for the show Younger (starring Hilary Duff and Sutton Foster – another must watch.. when it comes back next season). TV Land, you are on a roll with your shows!!
I watched the sneak preview a couple of times already and I am excited what else this show has in store for its viewers! I hope it doesn't get canceled soon (what ALWAYS happens to TV shows I've come to really love)
5. Marks and Spencer Infusion Caffeine-free Tea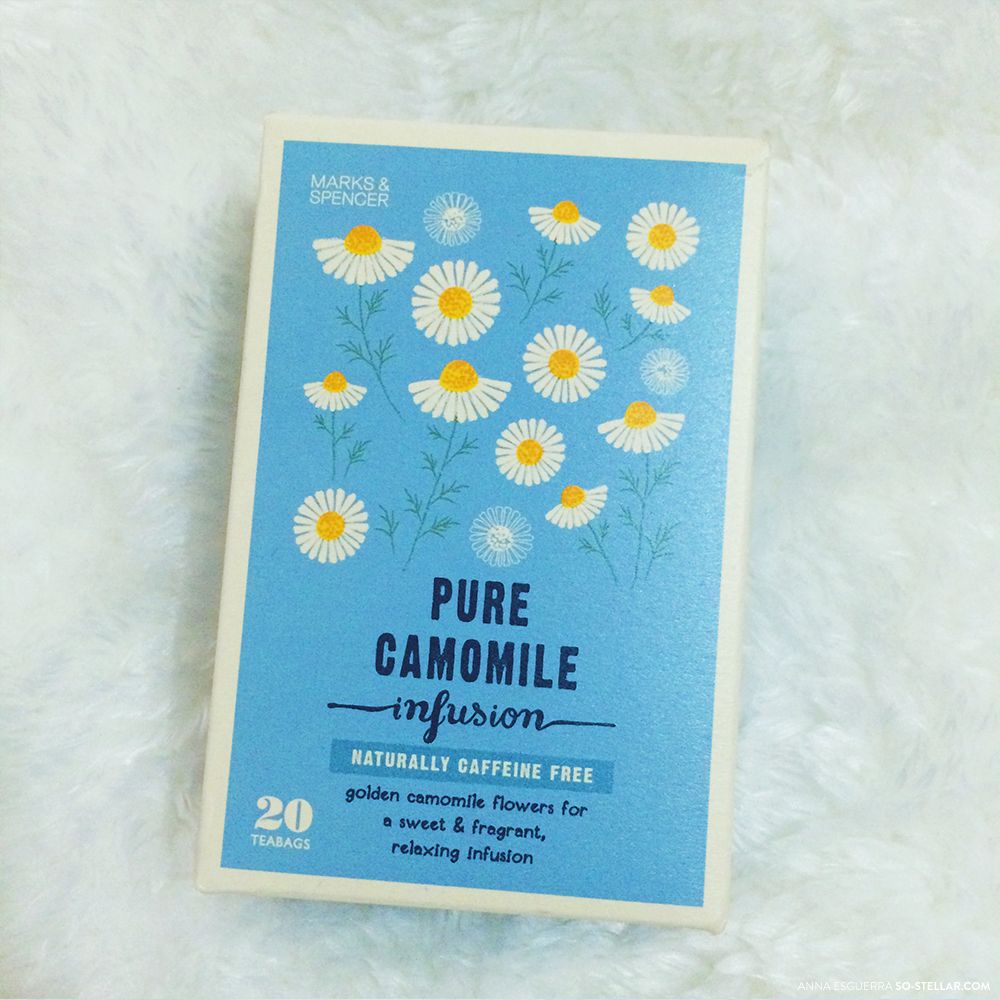 I would consider this as the underrated item in their food and drinks section in M&S until Christmas season last year (when people had to hoard giveaways for their Christmas baskets) because it quickly sold out and it took a few months before they could replenish their stocks of these teabags back to normal.
Picked one up with no intention of using it for myself (they were pretty cheap, too; prices ranging from P125-150 depending on the flavor for one box with 20 teabags) and thought to only bring it back as something for the folks back home. One day I randomly tried it, and liked how it tastes (I'm picky when it comes to taste!) and I've been hooked to it ever since.
The flavor I liked the most though, Rooibos and Vanilla Infusion, is always, always sold out. It's been 6 months and they still don't have stocks of this.. I've a feeling it's either close to or it has been discontinued. 🙁
Are you a coffee or tea person? Do you have a favorite/must-have bath product?
——————-
My Favorite Things: A Blog Linkup
The Rules: Write an entry about your favorite things.
They can be anything — books, movies, gadgets, websites, food, whatever you're feeling this month. There is no limit either. You can have just one favorite thing or twenty!