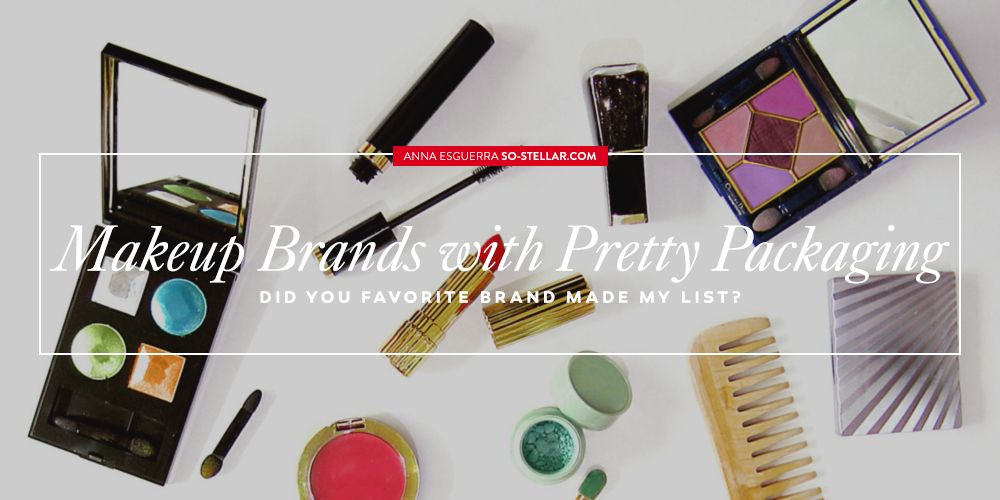 I usually turn the other way when it comes to makeup because I don't know a lot about it. Probably my laziness and lack of eagerness to actually try is to blame but no matter how much I try to get a headstart on it, whether from watching tons of tutorial videos on how to achieve a no makeup makeup look, or or.. following a handful of Beauty vloggers hoping they'd inspire me so much that I actually buy makeup and start my pa-girl adventures. Nada, no progress on my end.
However, if there's one thing that gets my attention.. that would be the packaging design of the makeup. I noticed that in some of the videos I watch, they often focus on the packaging of the product before they test it out. Just the packaging alone gets me researching and checking out the entire brand and their other products.
Are you confused now, if this is a beauty post or a design-related post? 😛
Here's a list of my picks for makeup brands with pretty packaging:
I think for someone who isn't very familiar with most makeup brands, soon as they see a Benefit product, they'll be enticed into checking out the whole line. Am I right about this? Because this is how I got led in to the brand.. hahaha. Good thing the price tag stopped me from buying from their store but if I could, I would really just get anything I could get my hands on.
Whenever I want to try out a brand, I think purchasing one of their sets/beauty kits is a good place to start. This is the Operation: Pore Proof set ($34, Benefitcosmetics.com) which consists of Benefits top perfecting face products. Gotta get that smooth facial finish!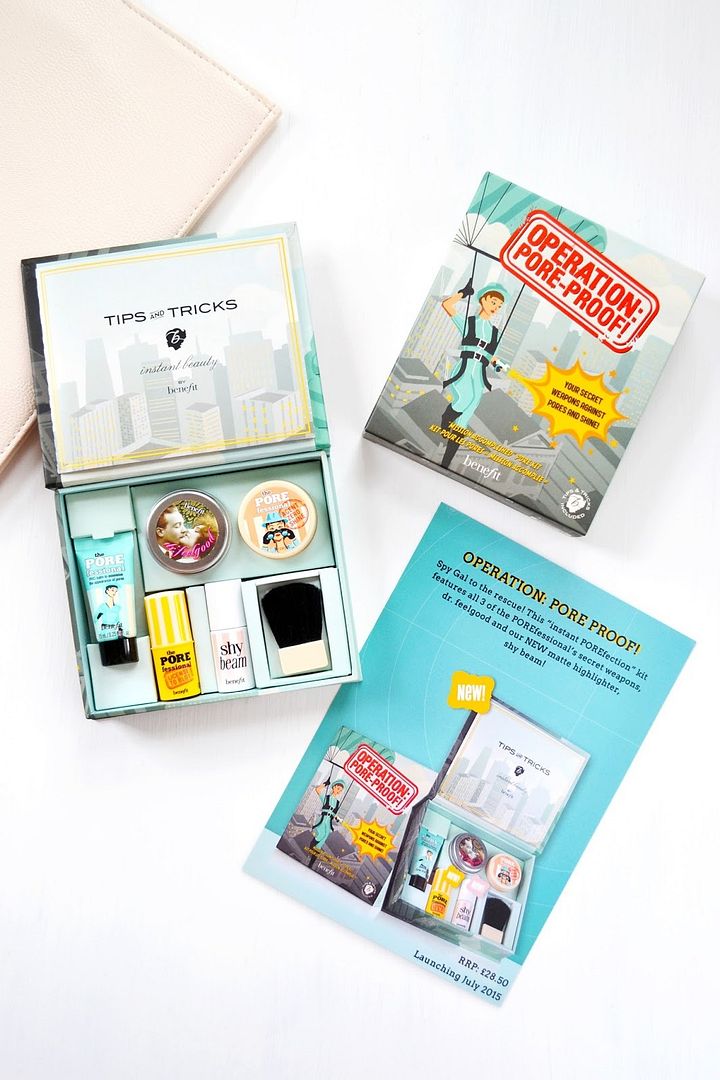 I love their packaging designs.. their team really did a good job with that!
In my mind, they're like a local version of Benefit. Same pop of colors with their designs, too. I chanced upon their small stall in Landmark sometime last month, and you can bet I was drawn in because of the pop culture-inspired look of the products. While their products aren't affordable (to my standards, bit on the midrange price), I have seen some beauty products that I'd only get in the US, in their product lineup. It's more or less the same thing, just labeled with a Philippine brand.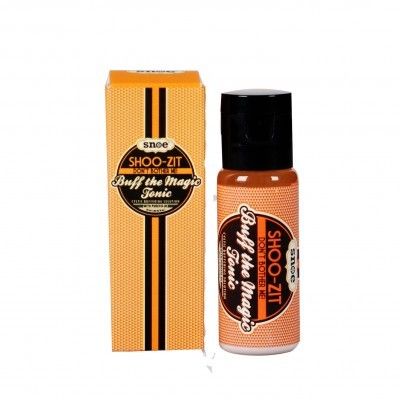 The Shoozit Buff the Magic Tonic Cystic Buffering Solution (P499, Snoebeauty.com) looks like another version of the Mario Badescu drying cream for pimples or its affordable counterpart – Bye Bye Blemish, except I don't think the formula is also pink. We'll find out when I try this.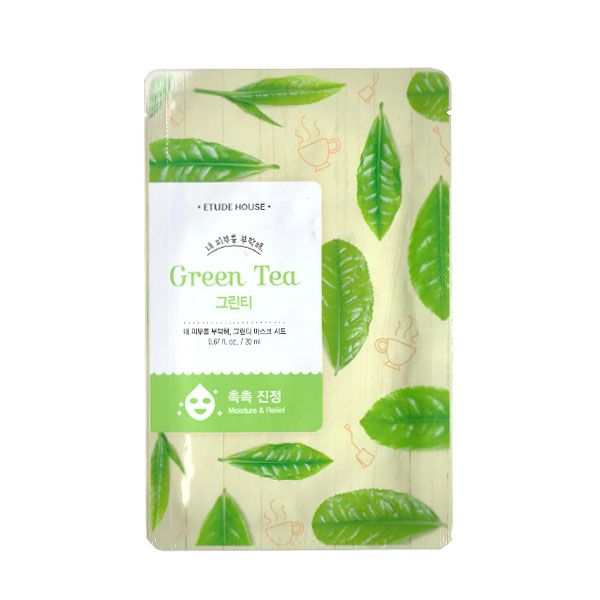 I Need You, Green Tea! Facial Mask ($0.98, Etudehouse.com) This is less than $1, so I always get plenty of stocks whenever I can. Effective and this mask helps to calm my skin when in time of breakouts. 😉
Korean makeup brands seem to have this requirement for their brand to must look 'cute' in some way. As a consumer, their cute brand look and feel of the place, and lastly the affordability (hahaha) of their products is what persuaded me to come check out their store in the first place. Now, I am an occasional user of Etude House products. Just the bath and facial stuff, no makeup (yet?).
Prior to writing this entry, I had zero idea that this is a Korean brand. Now that I know, it makes sense why the brand looks like that. Yet another cutesy (in a good way) makeup brand.
Funny story: When I first checked out a TCFS store, I thought it was an art store shop!! From afar it looked like one.. swear! I was expecting I would see chalks (I thought I saw chalk boxes from afar but I think they were eyeshadows up close LOL), but I was dumbfounded when I realized I had entered a makeup shop.
Dinoplatz Lost Identity (P605, Estore.toocoolforschool.com.ph) is one of their lipsticks that supposedly changes its color according to your mood. I'm not sold on that part, but I am more drawn to try this out because this is a pencil type of lipstick and it looks like it will last for a long time. Not sure which shade I like better though, definitely not the last one! 😛
Korres is a Greek makeup brand and I think I fell more in love with their website more than the products, tbh! I haven't tried this yet, so I wouldn't know. (Someone export this here, please? Lol) Browsing around the website, sure it may not be responsive but I like its scrapbook-inspired design it has going on there.
On to the product packaging design, it is pretty low-key and basic compared to the first four BUT there is something attractive about basic designs sometimes. Somehow they look organic and natural.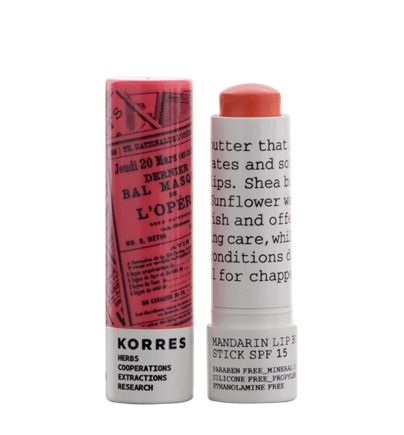 Check this out, doesn't the Korres Mandarin Lip Butter Stick (€8,00, Korres.com) design remind you of a Pantone color swatch? 😛
——-
Noticed that I only featured lipsticks mostly? Hahahaha. What did I tell ya? I don't know how to apply the face makeup stuff yet. 😛 Still trying to graduate from having the confidence to wear lipstick. 😛
Nonetheless, I hope to try one of these products soon! For the ones that are strictly sold in the US only (just the first and last brands), I'll definitely include them when I make my next PXG slash online shopping spree again. 😀
Let me know down below in the comments if you have another beauty brand with cute packaging in mind that I should check out. Plus points if it's affordable and if they have a skincare line as well, and available in the Philippines!