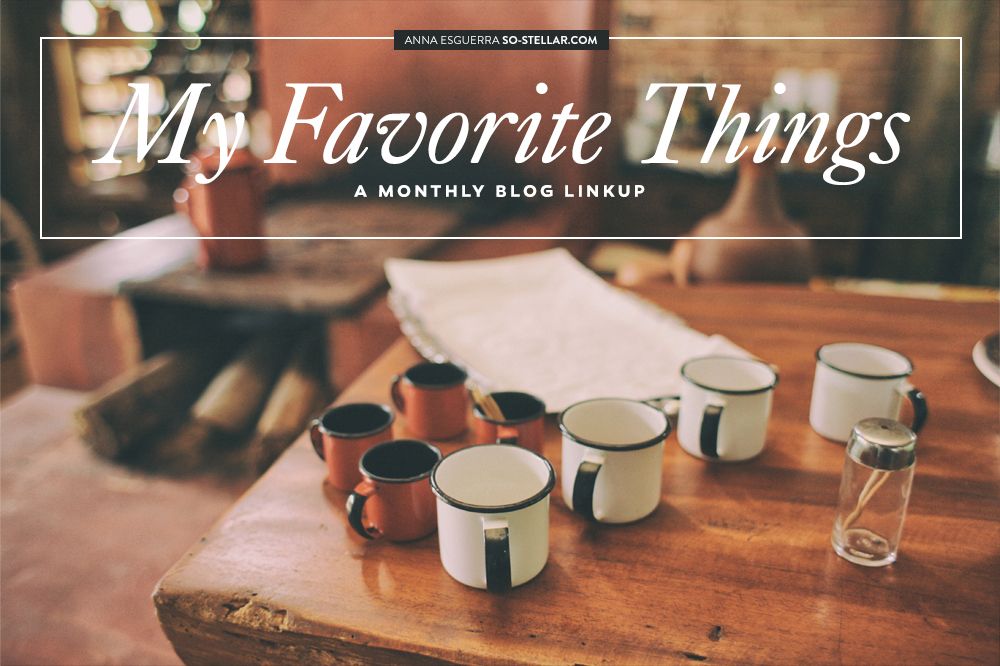 In a niche/brand blog, something like Blog Linkup posts are nice additions because they're like a quick glimpse to the personal side of the person writing behind the blog. Kinda like a 5 minute get-to-know-me sort of thing. I don't do them often, but I'm always open to joining random ones.
Anyway! A friend told me about this blog link up hosted by Raisa of Little Town and Eirene of Sleepless Romantics. Seems easy and quick to do, so I'll give it a shot!
I was invited and introduced to this sometime last week. I was done with the draft and ready to publish.. then Eirene told me they only open submissions for posts of this blog series during the first Tuesday of the month or something. Bummer! Lol. So that makes my post invalid now.. haha. But I will still post this. I'll just do this for myself for now, and will submit a proper one next month. 🙂 I'll be linking them at the end of the blog in case you wanna check them out and participate too.
Another reason why I don't do this weekly linkup post thing is because I don't feel I'm that busy, hence not having anything relevant or interesting to share to the world. Plus the responsibility is just too much. Haha! I did a couple of Sunday Currentlys in the past but I did not keep up with it after three tries? Yeah. I feel like I am breaking bending the rules for these link ups all the time without actually meaning to, I'm sorry!
Let's do six for my first!
1. Slack app
One of the things I am amused about and an automatic favorite is this app (both available for desktop and iOS devices) because it helps me keep in touch with the company I am working for. Yes, I'm finally working! I'm happy to finally have something to keep me busy these days, hahaha.
It's like the whole office is turned in to a chatroom. For me it makes the whole work thing feel less intimidating and scary. We share files with ease, and there are separate chatrooms per project and individual rooms for random non-work related topics. It's really interesting to me haha. Sorry, first timer here!
There are other apps that I recently discovered because of them. Given these apps, I actually feel productive and in the mood to work whenever I have to start working. I'd even go to long stretches of overtime to finish tasks given to me with no complaints. Something I haven't experienced for a long time.
2. Catfish
My last post talked about this MTV reality show. I am now in Season 3 as of this writing. Now with work and all, I'm not able to watch as much as I used to. Most of the time I just leave it running in the background and listen to it instead. There's no lack of chest hair as the seasons go by in this show though. Up to you to see this as a good or bad thing. 😆
3. Sex And the City
I'm probably like 10-15 years late but I have just found the time to see this (after coming across it on TV one night). Right now I'm just watching random episodes on TV until I get invested in it to download the entire series. Had I watched this in the time it originally came out, I wouldn't understand its appeal at all. I remember being hesitant to watch it even.. because I was young. I didn't know any better. What would a 9-year old think a show titled like that is going to be about, huh? 😛
Plus it was shown late at night, and I had to be sleeping early then. Yeah, well, it was the late 90s. We did not have a computer and the internet culture we have now did not exist yet for us to spent late nights to.
4. Perry the dog
Perry is the latest addition to our growing canine friends in the house. He's only 8 months old but he already looks like a full grown adult dog. I think the other dogs are starting to notice that I am being more playful towards him instead of them (and my bias, this one) that he often gets taken away from me by the other dogs playing with him for longer hours.
Yep, he just may be my current favorite! He's so cute, sweet and polite. Also, he seems to have taken up gentler qualities compared to his dads who are more aggressive especially towards strangers.
5. Tea Lattes from Coffee Bean and Tea Leaf and Starbucks
I've been having random bouts of sweet craving lately and it began from that time I was treated to a cup of CBTL tea latte by a friend. It's so yummy! Also a nice alternative from ordering the usual blended coffee drinks. I usually don't care for coffees and Starbucks and CBTL, but man, I am now beginning to understand why people frequent these places.. other than being a convenient place for quick meetings, discussions, work and that coffee get togethers. Also why some people seem to willingly set aside money over expensive coffee. It's not just about the label or hype, that much I understand now. There really is something in the taste. 😛
As much as I can, I try to give in to this kind of cravings sparingly because these things aren't cheap! Sure P150-170 is cheap AT FIRST but over time, when you begin to drink more than 2 cups of these in a week, the costs add up.
I've only tried the classic variant from Starbucks, and the Vanilla and Moroccan Mint (turns out it's chocolate, who knew! lol) from CBTL and I'm all good leaving it at that. I won't bother with experimenting with other flavors.
Because of this, I have found out as well that there are no nearby Coffee Bean and Tea Leaf branches in my area.. while there are at least 3 for Starbucks. Too bad because it's their tea latte that I like the most. Oh well, the ones from Starbucks will do for the meantime.
6. Island Media Asia
These guys I randomly found their videos on Youtube while I was browsing late at night. You know.. the kind of nights when you can't sleep, so you resort to lollygagging at random videos on Youtube? Yeah.
In a nutshell they're 7 guys who are half-Brits (one's Irish and the other, Canadian) and Filipino. Apparently, they decided to live permanently in the PH and give up their lifestyle they had abroad to go back and connect with their Filipino roots. At first I'm like "why go back here when you've had the good life there?!" (Am I right though? For people who are living here, like myself, we would prefer to experience life elsewhere especially in their originating countries?). They warmed up to me after a couple of videos.
They had their own show in a local TV network here. Basically a more grand version of the documentary they already do on YouTube. Here's a random episode. And I will probably lose my credibility here (baduy name, first of all) but whatever hahaha they're so funny – NO SHAME:
Seems like down-to-earth, grounded men from their videos. They do most things people like them wouldn't even think of doing. Not even I would spend a day pushing carts selling under the sun, hehe. You should check their channel out one of these days when you're bored or something. Or when you can't sleep, like me. Anyway, I only keep myself updated to the things they upload. I don't want to know or follow their personal lives or the showbiz aspect of it (they're working as models and occasional actors I think). It'll ruin my view of them haha.
Right now I've watched all the videos I could find of them (the documentary style ones; the original style of videos they became known for, not the character in a daytime TV series type) and I'm out of new stuff to watch. I just hope they upload something new soon! They can't possibly have ran out of things to explore here, right? 😛
My Favorite Things: A Blog Linkup
The Rules: Write an entry about your favorite things.
They can be anything — books, movies, gadgets, websites, food, whatever you're feeling this month. There is no limit either. You can have just one favorite thing or twenty!