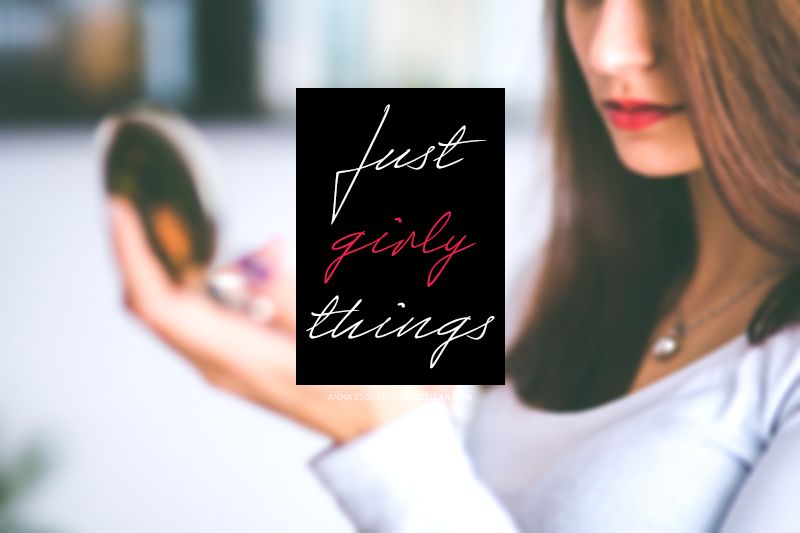 Makeup has always been a strange thing to me. It's also one of those things that I have a love-hate relationship with. I am also amazed whenever I come across people who are really good with it. The things you can do with all these products! Enhance your looks, completely change your look, be a different person, etc. Much respect for them, too, because I know it doesn't take a minute to put up everything. Even just the 'no makeup makeup' look could take you more than 20 minutes. Personally? I don't have the time for that. Props to people who take the time to do their makeup!
If not for the reason that I have to use it to look more age-appropriate, occasionally in my case, I wouldn't use it at all and prefer to be barefaced all the time.
Barefaced AND much better if I were to never get any zits.. how wonderful it would to be barefaced, and just let my skin breathe! 😛 I don't care much about eyebags, since in some countries, it's cool to have 'em eyebags on your eyes, apparently.
But no, number one – I don't live in that country where eyebags are a trending must-have; two – I often get breakouts just from the food I eat (maybe I am to blame because I'm anything but a healthy food consumer). So I have to use makeup.. but not always, thankfully.
Remember the age-old saying (I assume it is!) to never ever let your makeup products expire? And the number one rule: Never use expired makeup on your face.
Yeah? Well, as embarrassing as it is to admit.. My oops moment with makeup today is all about it. 😆
Why I wrote about it? To remind myself of what not to do next time, and so I would be reminded of what happens if I make the same mistake again.
So last week, during the crazy Incubus week, I went out to meet with my friends whom I haven't seen for a long time. With that said, I had to look my best. But in reality, by the time I get there, I would look like my old self again.. because the "makeup" would have been wiped off from the hustles and bustles of commuting. Hello, pollution!
Back at home, while I was preparing to go out.. I looked at how pale I was in the mirror and thought to dab a 'bit' of face powder just so my face would look smooth and no traces of blemishes whatsoever. What I planned to just be a few dabs of powder to my face turned out to be 10 minutes of powdering, layering one application to my entire face to another.
The results looked good, my face did looked smoother and I hardly saw any blemishes so that's good enough for me. More importantly, I looked alive than I was 10 minutes ago. Lol. I applied a dash of lipstick and I was ready to go out!
Yes, as far as makeup goes with me it's only face powder and lipstick that I apply. I have probably done a lot of mismatched lipstick shades with my face but whatever, #YOLO. I don't know how to be a girl!
Back to the story, the whole night was a mishmash of events but as you remember from the previous posts related to those 2 nights.. it all worked out in the end.
Back to me, some three days later, not so much.
Apparently, the face powder I used, and I had only remember about it when I started getting crazy breakouts, was expired for YEARS. I feel stupid for not noticing this before, but what I remembered from it is.. whenever I did use it in the past couple of years, nothing happened. That's what I thought.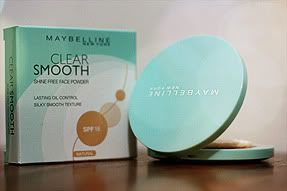 I was wrong to think that. Wrong to not even assume in the slightest way that those horrible breakouts in the previous times I used it were from this face powder. Now I see and realize that it clearly was from this face powder. Argh!
The result of using expired face powder is… crazy zits appearing one after another in the most random places on your face where you had applied face powder. 🙁 I couldn't understand how one zit keep appearing when one was about to dry up. None of my go-to products were working, too. It was so frustrating and I got impatient with waiting for it to heal/dry on its own that I started picking them.
Google says that the expired makeup probably caused the infection. Sounds serious but I know it's something that can be fixed eventually (I hope!). 😆
And after that, I felt I looked like the crypt keeper. Scabs formed around those zits I picked. It's anything but attractive but at least it's not bleeding now and it dried out. Luckily I didn't have a reason to go out this past week so I was at home mostly. No, I will not post a photo here – you'll thank me that I just left you to imagine how, maybe horrible, that looked.
I remember I still have some extra bars of Noni soap left.. though I have no idea how long has it been since I stored it away. Once I found it, I washed my face with it and.. surprise, surprise: IT HAS DRIED OUT THE ZITS! Quite fast, too!!
Before sleeping I checked out myself in the mirror and noticed my skin was starting to clear up. This morning it looks less red. Who knew this would still work on me! Glad I was able to stumble on Fairness and Flawless Noni soap. It's a bestseller from this local online shop of beauty products I randomly discovered through a friend in IG years ago.
Just in case you might want to try it out, too, I suggest only when you don't have to go out of the house for some days because there was a time when I tried it for the first time that my skin started to peel from it. There's also a possibility that you might find the formula harsh, BUT I think they've improved the formula since then. It stung the first time, but I was able to tolerate it. And don't leave it on your face for too long!
FYI, that's not how bad my face got.. much milder than in the photo. 😛
I would stop using it again as soon as my face goes back to normal. Seems like when I overuse harsh products, it loses its effectivity. By then, I would go back to being barefaced and occasionally applying Lush's Grease Lightning for those normal and/or period zits.
————
Lesson learned: Never EVER use expired makeup products and always wash your makeup tools (brushes, face powder pad(?), etc). And maybe the important thing I learned is that hoarding makeup is a bad idea and would be a waste of money for me.
I'm only used to hoarding things that don't go bad even after a long time, for things such as.. I don't know, clothes? Shoes? Things I can sell later? Haha.
My note to self when it comes to makeup now:
Do not purchase makeup products that I do not see myself using for the next 6 months, or less.
I shouldn't let myself be swayed by the pretty packages of makeup and beauty products, which I also understand may be some girls' reason for impulse buying in the first place.
You don't need all these makeup products. Do keep a simple setup. Nothing wrong with a basic kit.
As much as all these eye makeup tutorials are tempting to try out on your own set of eyes, it will not work out. Starting with your fail set eyelashes. 😆
(See #4) No eyelash curler has made my lashes go upward(?), nothing will. I give up. And all the makeup in the eye feels heavy just by looking at it.
Now, can someone tell me if lipsticks have a long shelf life or they expire in 6 months too? Because I'm starting to notice that I've a growing, albeit less than 10 for now, collection of it.
If you have any similar stories, let me know! It would be comforting to me knowing other people made the same mistake too.. if there are any who are willing to come forward and admit it. Hahaha!
Disclosure: This is not a sponsored post. All third party links in this post are not compensated in any way, nor will I earn anything if you make a purchase through it. Lastly, all thoughts and opinions expressed in this post are my own.