It will probably come out as a pointless post, but because I've had the pleasure of having free time in the past few days.. I decided to get in with the times and catch up with whatever latest movie offerings I could get my hands on and spend time watching them and paying close attention to the story. Or not.
And today, I'm going to bother you with my thoughts about these films.
Here's what is after the cut: My list of things I liked/loved/disliked/hated/questioned about per film. Each film will have 16 points, and the last two will be something that's related to all films.
I will try my best not to namedrop the title or obvious references to avoid it from showing up on search results or getting indexed and possibly be responsible for getting people spoiled with the story. 😛 Ready?
Disclaimer: I really just wanted a place to post my brainfarts about these films, and I am no major movie critic by any means. I hope no one would get too offended and affected by anything you might find below.
So here are the three films I watched recently:
Good selection, yes? Haha! Well, they are also arranged in such an order that the one I liked the most is on the left side, while the least liked is on the opposite side.
Sidenote: Are "films" and "movies" the same? I kinda use them interchangeably in this post, and in general.
Drum roll please! My list might possibly be long.. or short. Definitely not short because I babble a lot. Enough with my distracting paragraphs, let's get on with the list. As I said, first is the one on the left, last one on the right. Hope you enjoy my lengthy post!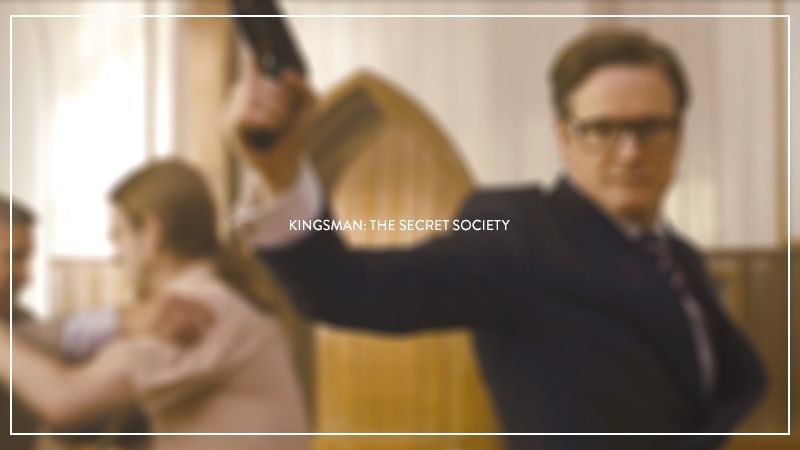 Movie One
The selling point of this movie for me was how the people in my network talked about it. Word-of-mouth advertising worked like magic for this one. 😛 The moment I noticed more than 2 people said the same comment that it reminded them of the Quentin Tarantino film Kill Bill, I was instantly intrigued and watched its trailer.
I would rate this movie a 4/5.
When I watched the trailer for it, I saw a scene that quickly reminded me of X-Men: First Class. These scenes in particular. Turns out both movies were directed by the same person.
I am still wondering if the Pretty Woman reference in the beginning of the movie was intentional or random. I have this nagging feeling that there's a connection that I am missing.
I find the lisp of the Villain an amusing characteristic. At the same time, I couldn't take him seriously? Is it implied from the beginning (comics) that he has lisp? For the actor tho, this seems to be the first time that he portrayed a villain but like he's not totally evil? Lol.
They say that this movie also started from a comic – so a movie adaptation like most "Hero" films. In the entire film though, it doesn't explain the origin or any concise background about the woman who's the partner of the villain. I don't understand what exactly was her purpose or how she came to be in there.
They picked the perfect successor to Colin Firth's character here. As that character 'matured' towards the end of the film, he resembled Colin's character. Everything about him was, like what younger people of this generation say nowadays, "on point". (As if I'm that old to refer to some people years younger than me that way. Wait, I am that old already.)
The infamous church scene, which everyone insisted I anticipate and watch out for.. well.. it wasn't as what I had expected. Matter of fact, while watching it, I couldn't wait for it to end. I felt it went on for too long and it became over exaggerated.
Thanks to this movie for exploiting the possibility of world domination and at the same time, extinction, with the use of our very best friend, our smartphones. What a way to pit man against smartphones. Who knew such a tiny device can become such a necessity to our lives, and then possibly cause people kill each other over it. Then again, social media is already doing the exact thing right now, slowly causing conflicts and disputes among people online.
I thought the bald man in the movie who was responsible for training the kids competing for the next Lancelot was Stanley Tucci, hahaha. Actually there were a couple of cast members who I thought were another famous actor, but they aren't.. like, the main character, I thought he was Josh Hutcherson. 😆
I'm glad the girl in the movie was not there to serve as a romantic interest for the boys or as a distraction for them throughout the in competition. I hardly noticed any 'special treatment' for the female characters in there, and while it's not something that's a must for the movie, I think it was fair enough they did not force that to happen in any scene.
It has the right amount of cinematic violence and action which I strangely find to be enjoyable… to watch… in a movie. There are probably better films than this one I am about to compare it to, like Kill Bill, but on some considerable level, they are on par with each other – therefore a cool movie in my book.
James Bond and other "spy movies" were mentioned more than a couple of times in the movie, sometimes I picked up the reference, sometimes I didn't. I should watch one film (preferably the earliest ones) sometime. Got any recommendations, Bond/007 followers?
If everyone's cup of tea was the infamous church scene, mine would be the pub scene. Not too long, or draggy. Just the right amount of action.
I wish the movie were longer! Definitely good buildup and resolution to the main conflict of the movie, but then it left me wanting more.. and they just kept it there. Not even the post-credits scene was enough. 🙁
Possibly a commentary that contains a spoiler so just put your mouse over this text IF you wanna see it.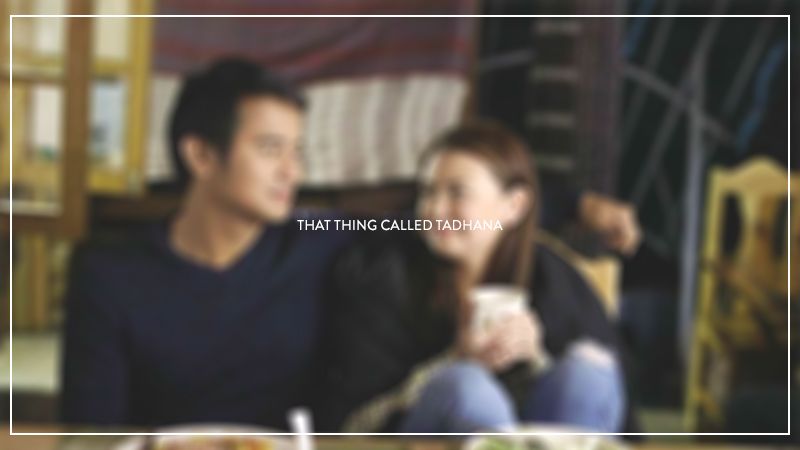 Movie Two
Yet another infamous film that racked up a lot of buzz both offline and especially in the online community. A film that was done independently as an entry to a film festival that received a lot of good feedback, which led to it having been considered by a popular distributor to pick it up for screening at major cinemas nationwide in the Philippines just last month.
I was very excited and had high hopes for it when I finally had the opportunity to see it.
Unfortunately, it did not meet my not-even-sky-high-expectations of it. I had expectations, but they weren't grand, and yet… I did not feel like it was worth its hype.
BUT props to the main characters for finally entering in to the "indie" movie genre. I have a feeling that the male lead actor has had projects in this genre before, therefore doing a good job because it isn't his first. As for the girl, we all know her as one of the popular celebrities over here and  one who never runs short of movie and TV projects. AFAIK this is her first independent movie project? She did good for all I care.
The woman's character had a lot of profanity throughout the entire movie. It was okay at first, and became overdone, until it got exaggerated and finally, too much. Can't help but sometimes think, is she still doing this in character, or as herself? 😛
I would rate this movie a 3/5.
Quite a lot of noticeable brand and product placements in the movie! It's not to say it's entirely bad, but when it's too many and starting to distract a scene, it's starting to look like an hour-long commercial stints in the big screen. Wish they did it subtly.
I thought the funny references/mentions(?) of the actresses'/main woman character's exes in real life were witty and nicely put into the script and story. Haha!
One of the reasons why I watched this movie was because a friend watched just to see the views of Sagada featured in the movie. She talked about it with much enthusiasm that it convinced me. Hey, why not? Maybe it would encourage me to go there someday. Watch it for that reason, it'll be rewarding.
It actually makes you want to go to Sagada after and do what those two did in the movie.. except, maybe I would be more attentive to my luggages next time before boarding the bus. 😉
Something worth being mentioned: The book mentioned in the movie, The Arrow With a Heart Pierced Right Through It, will be published to a real book very soon!
I wonder how would a book signing event happened for this book started by fictional characters??? Hahahaha. #randomthought
A reason why most people watched this is because of the fact that it attracts the Hugot Crowd (#hugoat, #whogoat?) aka the #FEELZ people who.. sort of always into feeding their lovelife-less selves. Y'know us, we're always pining after supposedly-sad-love-related-pickup-lines, poke fun over it but really we can relate deep down inside. Haha! Just the tagline of the movie alone, "Where Do Broken Hearts Go Nga Ba, Tita Whitney?", sold most of us and immediately went "SHUT UP AND TAKE MY MONEY!"
This is a movie that, according to people's comments, is inspired by the movie Before Sunrise. I have seen the "Before" movie trilogy, but have not appreciated it to the same level that its followers have over the years. Although I did notice the similarity. On that note, I need to watch that trilogy again to understand it better.
News broke out that the actress who played one of the main characters in the movie is publicly shaming people who tagged her in social media for their posts announcing to the world that they're watching a pirated/nicked off elsewhere online version of the movie. My only say in this matter is: WHY WOULD YOU TAG A CAST MEMBER IN SUCH A POST IN THE FIRST PLACE? Seriously, social media cripples some people's common sense sometimes. Hate to say it but they got exactly what they deserve. This is also a perfect example of not everything needs to be shown off about in social media.
As usual, and it's something I find annoying in movies in the indie genre, the ending isn't completely closed. It leaves us hanging; to guess what happened next. An ending with an open interpretation. I don't imply that it was a happy ending, nor I am insisting that it should have been, but you know.. we want to SEE how things end for the two of them.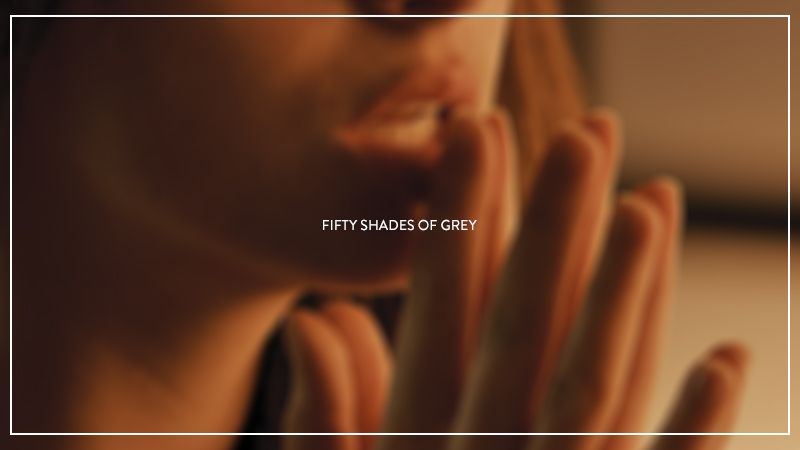 Movie Three
Just because it's in the last in the list does not mean it was saved for last because it was the best. Absolutely not. 😛
Do all cinemas in Asia, or just in the Philippines, get the censored version? Because that's what I saw… but it's not like they took the super duper important parts of the movie which were the ~intense shagging scenes~, to explicitly express it.
Yes, you read that right: I did not find the removed scenes to be a bother while watching it. It actually was OK with out without it. Wouldn't have made a difference. Perhaps they did the cutting seamlessly that it looked natural. Or maybe I just didn't care or wasn't too fixated on those R18 scenes. Yawn, lol.
Actually… I couldn't take the lovemaking scenes that I was er, "lucky" enough to see, or ones that led up to that BECAUSE of their over exaggerated body language (e.g. heavy breathing, obnoxious closeups). I wanted to laugh instead. I'm sorry!
Having read only until page 36 of the book, I felt the beginning in the film was rushed in too quickly because that was not how I remembered things happening in the beginning. Yup, I dare say these things even though I only read until page thirty-freakin-six. 😆
I had my doubts about this movie in the first place, but when I finally saw it.. everything was thrown out in the window. Pretty unappealing overall, the hype definitely did not justify the actual movie.
Sure there were mockeries in form of "(insert another worthy male celeb here) would fit the character BETTER" for months and months when announcements were made public and the cast list was released, but at the end of the day none of it mattered because either of the guys I wanted to be Grey did not want to be a part of it altogether. They were totally repulsed by it.
Still, I think either this guy or this guy would be better as the Mr. Grey. …..then again, would I want my guys to be associated with this movie? Right? I thought so.
But to be honest, when I heard that this guy was going to be in it, I was dead set on watching this film. SPOILER ALERT: HE WASN'T ANYWHERE ON IT. Did I miss him? Was he only just an uncredited background extra? Let me know!
Forreal though, I hated that I sat through it and wasted time and then not find him on it. I feel so cheated and robbed of my time and gullible enough to that probably PR strategy to get obsessed fans of that guy get to watching that movie.
It was not all bad though.. there were still some good parts in the movie. Most of it, from my end at least, were ones we didn't see but heard in the background. I'm talking about the soundtrack of the movie.
For me, it was not the story or its characters or cast that caught my attention in the beginning to hold on to it for this long until I got to watch it but the song I heard from the trailer. It was Beyonce's song in the trailer that was so eargasmic, had to keep tabs at least until the soundtrack is released.
I was right to expect only good things of its soundtrack. All songs are gooood! Let's see, before we get to MY picks from the album.. I remember some friends blogging about their choices and the other doing a quick review of it: April's choice was Ellie Goulding's "Love Me Like You Do", while Jhanz's pick is either from Ellie Goulding, Beyonce, or The Weeknd's – she didn't specify.
Moment of truth: This movie gets a 2/5 from me. If not for the good soundtrack, probably a 1/5.
Going back to item no. 13, April mentioned in her post that she finds the Ellie Goulding song to be the perfect song for our sex-crazed couple (lol). For me, I think it's Sia's "Salted Wound" that fits them. Remembering just now, as I type this entry, that this song was indeed used in one scene – lol! THAT particular scene. *insert smirk here* Guys, the song is very sensual and somehow whimsical. Also, I love Sia.. so much, okay.
For other songs worth mentioning that deserve a nod of approval, it would be these songs: 1) Crazy in Love; 2) I Put a Spell on You; 3) Beast of Burden (the intro reminds me of the song Starlight, by Slash and Myles Kennedy lol), 4) I Know You; last but not the least 5) Salted Wound.
—————————-
There. I've finally said what I needed to say and all of it to its extent. Some of it were tweet drafts that I wasn't able to publish at the time I watched it (3G didn't work inside the cinema, lol).. some of it are thoughts I had just now that didn't make sense and threw them here to be done with it.
If you read everything, thanks! 😛 Lol.. if you have but haven't seen either of the three movies, consider yourself spoiled a bit now. Also, sorry about that!
For my last two items to complete the "Fifty" part of my list 😆 here they are:
Movie One made me want to watch the X-Men First Class and Days of Future Past movies again because they were done by the same director
Movie Two and Movie Three, despite not getting favourable comments and recommendations from me (as if I'm an authorized figure on what you should and should not watch, hahaha!), I would highly recommend watching out for their soundtracks or even just looking out for the songs they used in it. They're all gooood!
I told you the post will be long. This was fun to do and also therapeutic, and I hope I get the chance to do another one next time.