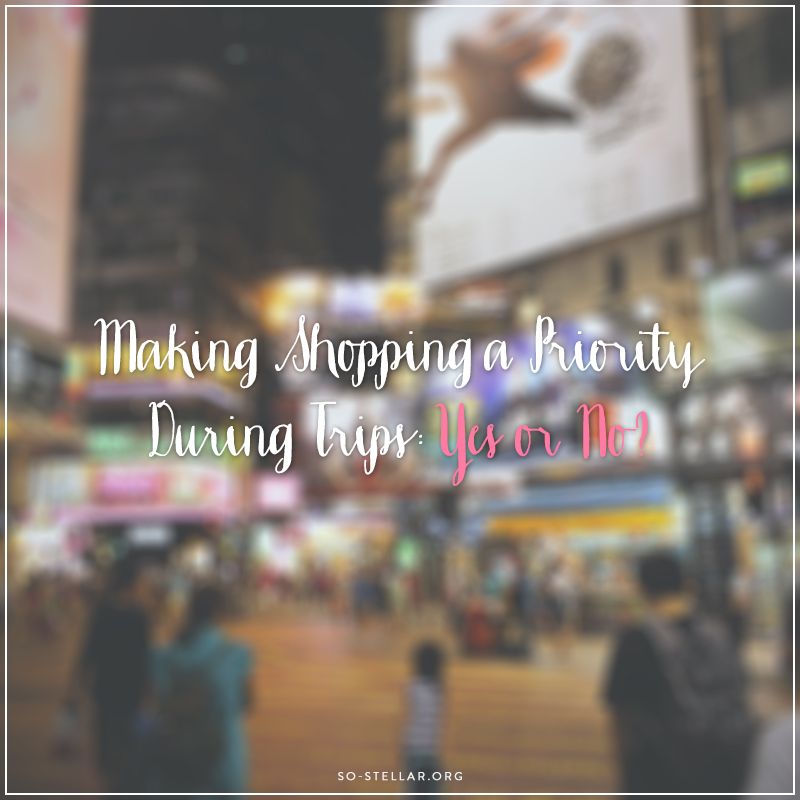 Whenever I get the opportunity to travel outside the country, I always make it a point to hit up the local mall or shopping district and check out the shops that the Philippines does not have.
It may be a little shallow (or maybe it's just me?) because you're given the opportunity to go to another country.. right there, just waiting to be explored. There's a new culture for you to experience as well, new people to meet, connect, share stories with.. and you only have a few days to get to it — and the first thing you think of had to be shopping?
You wouldn't understand why, it's a girl thing. 😉 It's like we're preprogrammed for this stuff. If it's not clothes, shoes, bags (the usual) that we'll looking for in several shops, it's other things. It's not every day, and besides.. an hour of shopping is enough, and the rest of the 72 hours (and probably more) can be alloted for that sightseeing and doing the other tourist-y activities that comes in visting a new country.
Excuses, excuses…
Anyway, one of the reasons why I check out these shops that either we a) won't have here; b) don't have here YET; c) will have here in a few months or would take more than a few months to have here, is because they're widely talked about in social media, therefore catching my curiosity too. Also, if I know that it's expensive in my home country, the only reason left to check it in another country is that it's sure to cost a lot less therefore, less painful to the pockets to buy them there.
I happily go around the new city, find the shop thanks to Google Maps (we're quite inseparable during trips, along with 3G connection of course lol). Find it after 30 minutes to an hour, and get busy rummaging through the racks in the next hour. Look around until something interests me, followed by checking out the price tag. And cue a gasp and a horrified facial expression because it costs thrice the price I am only willing to pay for it.
And that ends my exploration w/ That Shop That Is Widely Talked About Online.
Shopping for books and non-wearable items is way easier. Most of the time, the books that are hard to find back home, can easily be found in bookstores and the best part? They cost half elsewhere outside the Philippines.
You're probably thinking that I should just save my energy and shop online. And I agree with you on that one. As I've observed, the deals are better online. People save money shopping online, and exert lesser effort.. Therefore, not tiring themselves easily as people who actually go to the shop.
That's great to know and all, but the problem is most big, internationally known brands and shop don't always ship here. AND IF THEY DO.. You're likely to have problems with your local post office, especially the customs.
Instead of saving money, you will spend more "bailing out" (okay, the technical term is "claiming" lol) your package from customs. You're going to have to pay their (supposedly) fixed fee of P40, or more. Definitely more if you were in my shoes. It's never always just P40. What a shame because if only I could shop at international online stores, without any hassles, mind you, I would have used one of these Nordstrom coupons. Or start somewhere small first, like shop from an international shop that does handmade stuff.
Then again, maybe I'm the only one who's experiencing really shitty treatment from my local post office.
It wasn't like that back in 2005. Things have really changed, and it's not for the better. I feel like instead of progressing and moving forward, especially in e-commerce, they have cut its legs from doing so. There may be progress, but it's so little, and the speed is really glacial. This standard is awfully slow for today's fast-paced world.
This is a sponsored post