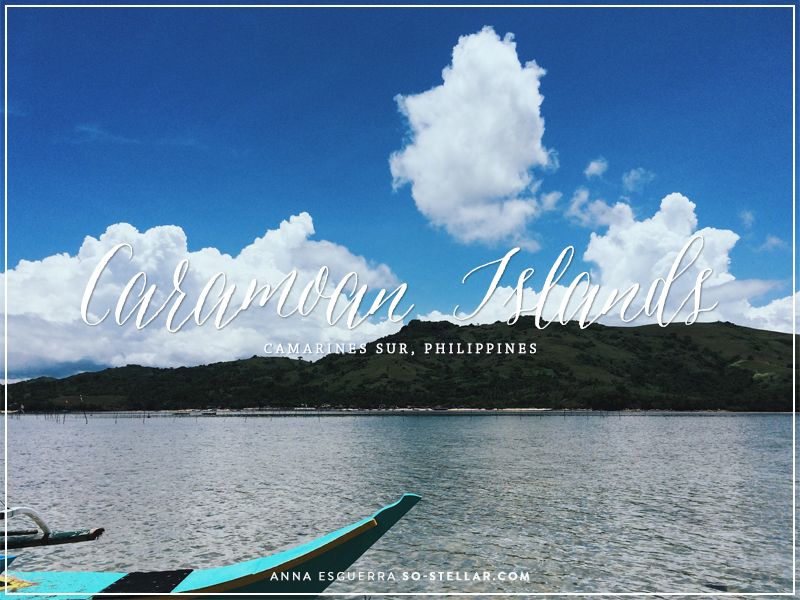 Last August, I was invited to join my friend's group of friends on their weekend trip to CamSur. I thought about it, and went anyway because what could go wrong? And besides, I've never been to CamSur.. especially the CWC place everyone talks about (okay, I only really heard about it from a certain Mr. Dee).
I didn't get to take down notes of all the places, as usual.. yeah I know, I'd make a terrible travel blogger. I took a lot of photos though. Hence why this will be called a "photodump", hahaha. Will try my very best to find out the names of the islands as I go along with the photos and my story about the trip.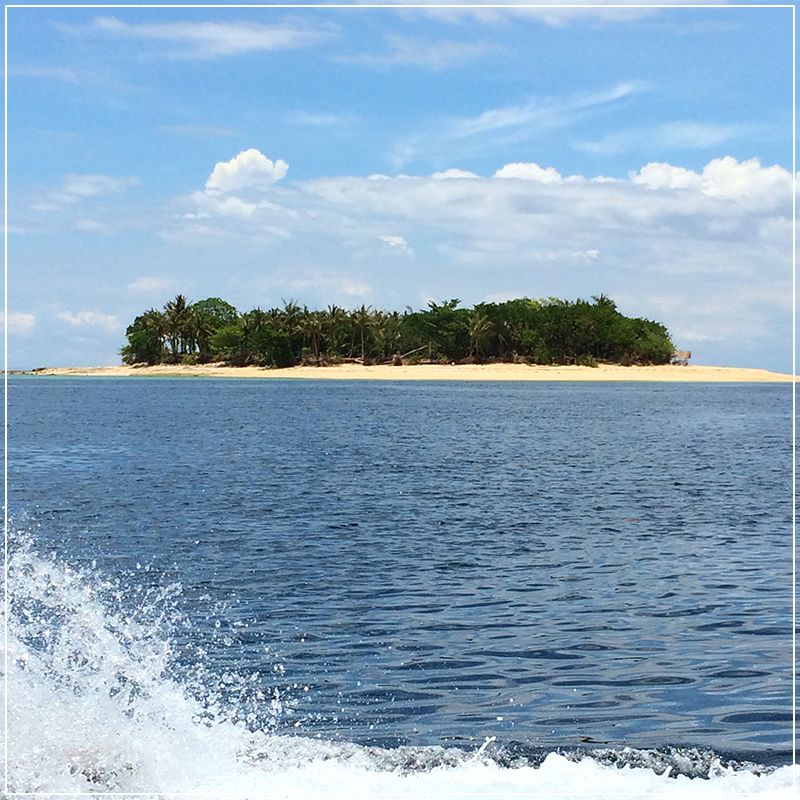 Saw this little island in the middle of the sea when we were en route to Caramoan from Naga on our first day, and back when were going home on our last day. I wasn't sure if it was manmade or what because.. it looked pretty perfect to be natural. Hehe. I asked around FB and this one is called Aguirangan Island. Not sure if this one can be 'visited' or if anyone resides in this island, but from afar it looks pretty.
Jumpstart the busy itinerary for this trip from the moment we got to the place where we booked to stay. We stayed at Hazel's Beach Resort for the first night. Quick feedback: Place was way better than the second resort we stayed, and the staff were very, very accommodating. No problem with our room either! Power was shutdown in the morning to conserve energy though, since they are still trying to get back on their feet after the wreckage the typhoon caused around the area — so yeah I won't count that as a "negative". We've settled in our rooms and had our first meal of the day (brunch, I guess, this was after an almost 15-hour road trip).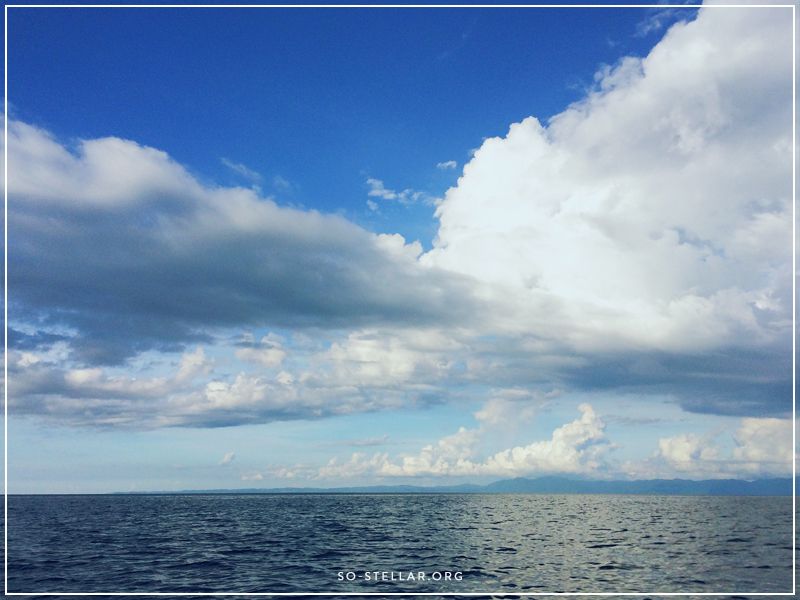 There were a lot of islands in CamSur that our island hopping tour had to be split in to two days. Four islands, as far as I remember, per day. So all in all, we went to eight islands around the area. But wikipedia lists more than 8 islands, some up to 12. In the photos below they all look the same, maybe.. while I was post processing these, I've come to realize most of my photos were just photos of clouds and a bit of sea in it. 😛
Out of the islands we visited during the first day, that one island w/ white fine sand that almost became an exfoliant to my feet.. hahaha kidding, would have to be my favorite. Lol. Okay, it's Matukad island. It's other 'attraction' would be that lagoon which you will see if you climb up the limestone ledge. It's hard to miss when you're there because there will be people checking out that part of the island because they're curious what's going on until someone tells them there's a lagoon you'll see if you climb up. I unfortunately don't have a photo of said lagoon, but I'm sure Google will help you with that. 😛 I chose to enjoy the view while my friends went elsewhere around the island to get time to themselves, and some went to see that lagoon.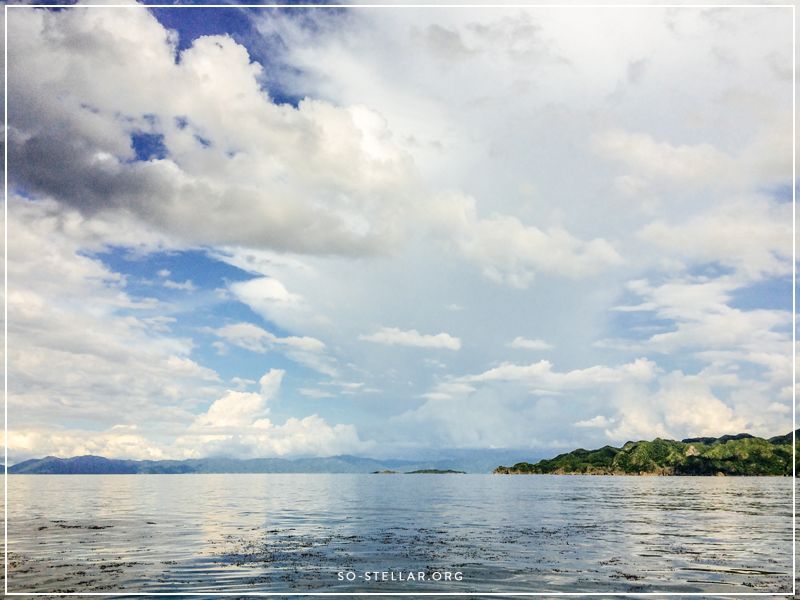 Yaaass bish this is da paradize lyf~ 😆
This photo below, I think, was taken when we got to the very first island from the day 1 island hopping. It was quite a small island. Not much area to roam around in.. or to have time to yourself. Everyone was just taking photos and selfies, haha. No I do not have proper selfies of myself here.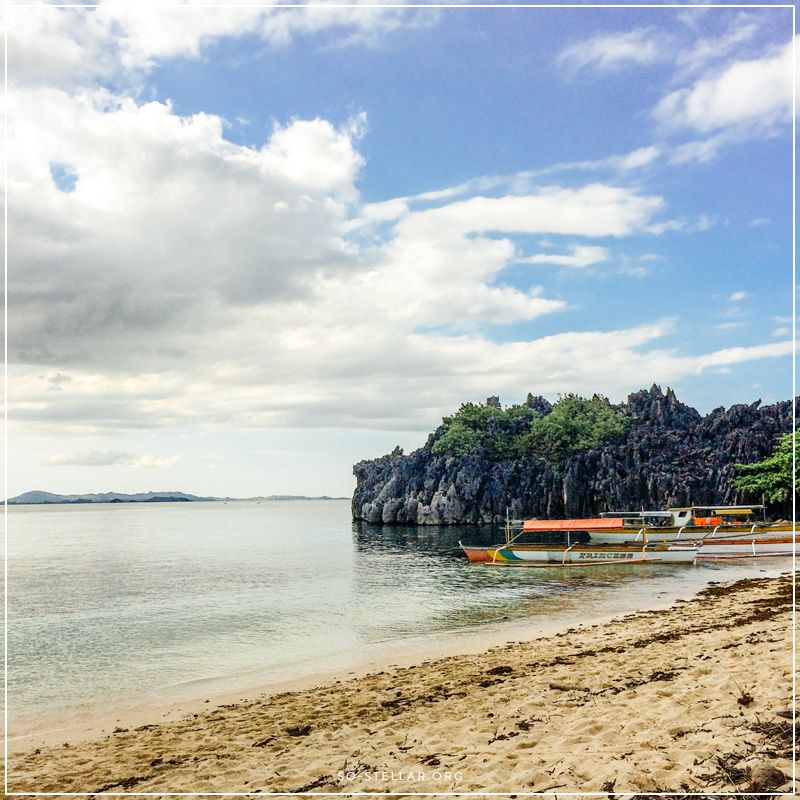 There were two more islands left to visit after that, but I decided not to take any photos anymore because they essentially look the same to me at this point. It was that time of the day to join in the fun, hehe. That night, we had our dinner.. and since we were far away from the city, time passed by really really slow. Apparently, I fell asleep in our room and missed out on all the fun that happened after midnight. So there's that. 😐
Day 2 was busier and may I say, had the better islands in our itinerary! We went to one w/ floating cottages where we also had our lunch, and with an island that seemed to be vacant so we were able to play around, at least before the water turned to high tide again. And the temperature was also hotter than yesterday, and I'm relieved I didn't get sick from it.
But first.. the highlights that happened at morning. First of all, this sunrise (below) which I am so glad I remembered to do and check out the morning after. Since I slept early the night before, I woke up early. Everyone was just going to bed by then, so I was alone and awake. So I went outside to check out if there's anything worth taking photos of. And then this view greeted me!
YES I KNOW IT'S 6 IN THE MORNING, AND I AM THINKING OF WHAT TO TAKE A PICTURE OF INSTEAD OF MORNING RITUALS.
Can you believe this view was right outside our room?! The place where we transferred later did not this kind of view. So I am glad I thought of going out this morning to take a photo.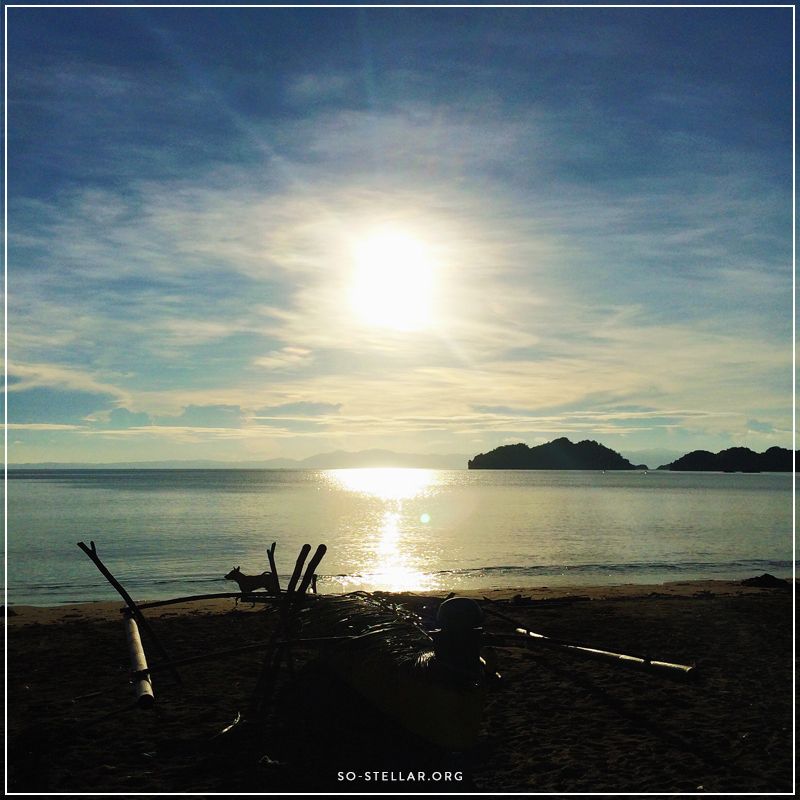 I'm not sure if it still shows sunrise, or possibly sunset by the way this has been edited. But that was taken early morning. Also, there were dogs roaming around the area. Glad that one happened to be in my photo in the right place, at the right time! Then there's this little fella digging a hole next to me while I was busy composing my shot while squinting my eyes because THE HEAT, THE SUN, IT BURNS MY EYES!1!!1
Forreal though. It sucks that I forgot to bring sunglasses.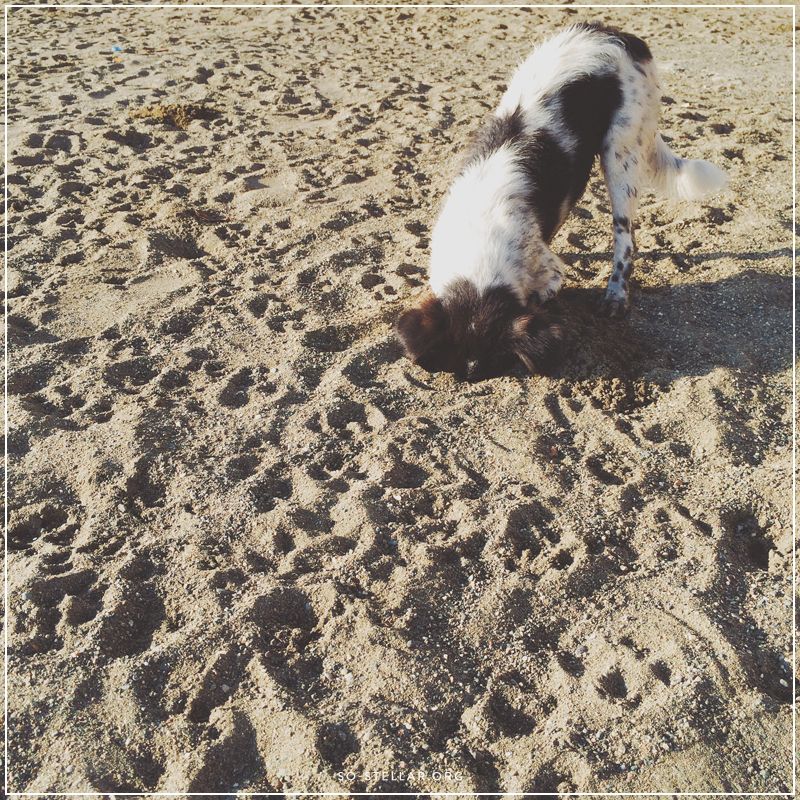 Second was when we have to transfer from the resort we were staying in, to a new one.. and admittedly it was less nicer than the one were were already in. There was some miscommunication with coordinating between the staff and the person whom we had asked to sort out the booking process of the trip. I won't be mentioning where we transferred and their name. Anyway, it's over now and it wasn't completely terrible. We aren't that picky w/ accommodation; it's just that the first one had everything nicely put out, then we were transferred to one that's not as organized.
Page: 1 2