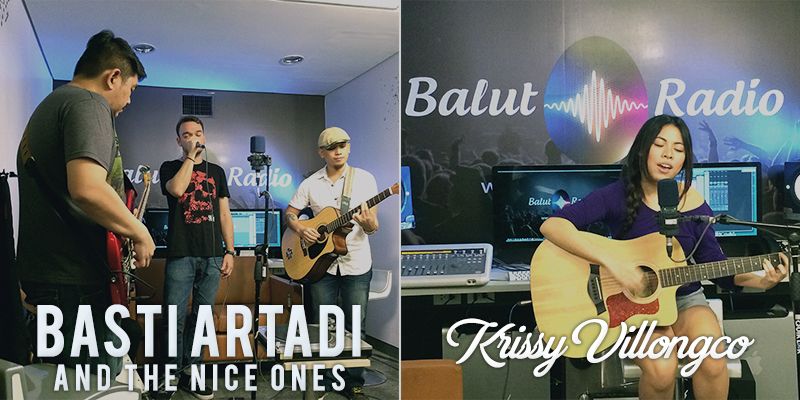 Two weeks ago, I witnessed two completely different musicians of opposite music genres in one roof. I was surprised when I found out from the friend who invited me that Krissy and Basti Artadi will be the guests (2 out of 3) in one Balut Radio episode we're going to that Thursday afternoon.
Basti Artadi. I know him from his other band Wolfgang. Everybody knows Wolfgang, especially if you have an older sibling born in the late 80s-90s. Ask your kuyas. Haha. Anyway, he is currently promoting his solo album project, Everybody Knows That the Dice are Loaded. As for the obvious question when one goes solo.. the answer for that is a big fat NO. He won't be leaving Wolfgang and that band is not disbanding anytime soon. 

Krissy Villongco is 1/2 of the duo, Krissy and Ericka, who became known to the public from their acoustic cover videos in Youtube. I might have seen 1-2 of their videos in the past, from those moments I'd be curious to see other people do covers of songs. And it was pretty lovely. Somebody brought up that they sound like M2M.. watch the videos and see if you think so too.
——–
The flow of the online radio show goes like this: The artist/band performs around 4-6 (or was it 8? nah I don't think so, that would be too long) songs in their set, and in between songs, during breaks, the interviewer would ask them questions. These questions could come from the show's FB page, twitter.. OR, from guest bloggers.
I was part of the latter.