When it comes to music, I rarely write an opinionated piece about it.. especially reviews. I just don't feel credible enough for it. It's more likely because of my lack of knowledge when it comes to the "terms" used in the subject. I would tweet what I think about a song, or a particular album, and then I would share a link to it on my Twitter. Nothing comes after that.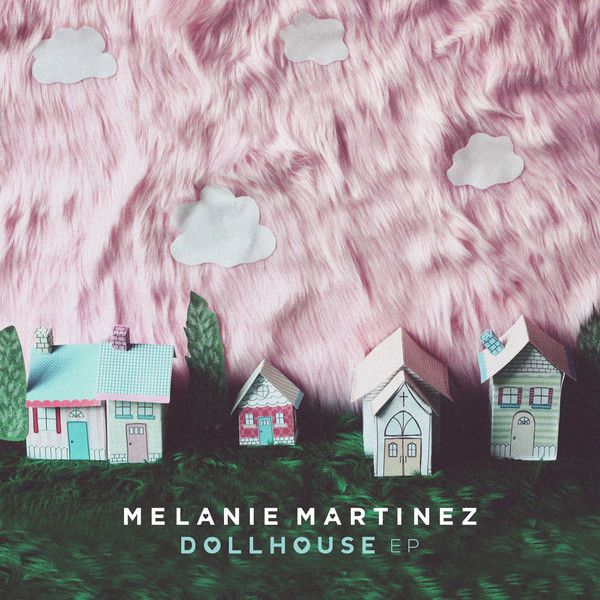 But upon stumbling Melanie Martinez's single for her Dollhouse EP.. I felt that I must write something about it.
First impressions on Dollhouse MV:
Creepy intro
Intro is long
More creepiness but not something that I can't appreciate
Song is kinda too long but maybe I got too used to listening to shorter songs(??)
Throughout the song I realize it could pass as a Lana Del Rey song, though it's more upbeat than the usual (that I know of)
By the time I was listening to the song for the third time, I began to love the lyrics as well. 
Well, from what it shows in the video and lyrics, it's about a broken family who tries to keep a clean, decent image in public.. but behind close doors it's when their dirty secrets come out.
Other songs in the EP, Bittersweet Tragedy and Dead to Me, sound like the perfect BG music in scenes for the show Pretty Little Liars too. No other comment other than that, I stopped watching PLL months ago. 😛
After two songs, I was convinced to go get me a copy of the EP. I had to get it instead of just livestreaming it through Spotify because it's not available (yet?) over there.
Melanie Martinez was a contestant in the reality TV show The Voice, forgot which season though. 😛 Yes, the same show where Dia Frampton catapulted her solo music career. I watched a bit of Melanie's season in that show but got bored quickly. Was not updated after that, and it's just today when I found out about her EP.
All in all, the EP is a recommended must-listen to, if you ask me!
Her cover of Toxic sounded fresh and new during The Voice but overtime, I got bored of it. I'm relieved  to find out that her own music is FAR from that. I am digging (whatever you call it) the theme of her music in this one. The covers and her stuff from The Voice pales in comparison to her original music, in a good way.