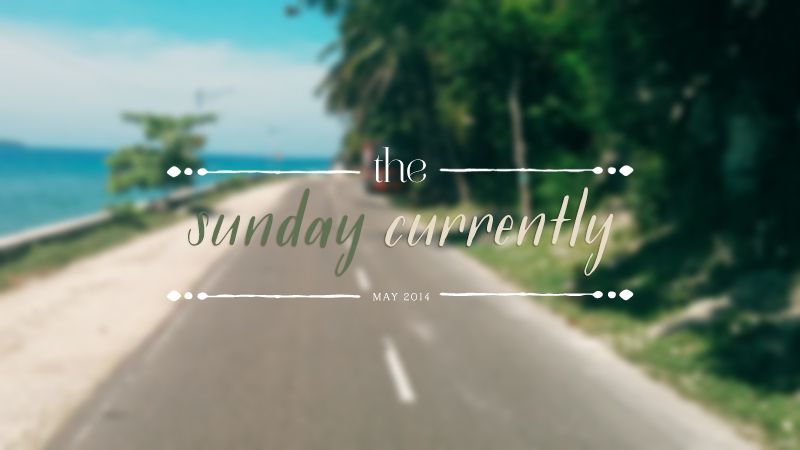 Reading: Chicken Soup for the Soul (I've been meaning to finish this but I always fall asleep!)
Writing: Numbers, numbers, numbers! Listing my past and upcoming expenses. FML.
Listening: Infomercial on TV
Thinking: "What else am I forgetting to do on my backlog?" Also, the beach.
Smelling: Kenzo perfume
Wishing: Money to go out so I can watch X-Men: Days of Future Past 🙁
Hoping: For nothing. Meh. Not feeling particularly pessimistic, not optimistic either.
Wearing: What I wore last night
Loving: The makeup~ I bought and have tried only once since 3 days ago. (In the photo, I'm only using lipstick though)
Wanting: The Sony A6000 mirrorless camera. Oh my god would you look at it, so so so so so pretty! I cannot stop watching videos about it.
Needing: Money so I can buy that camera 😆
Feeling: Hungry. I think I'm gonna order a pizza tonight.. or not. We'll see.
Clicking: The publish button
———————-
Life has been uninteresting lately. Cooped up here in my room for the entire week. Maybe I'll start working on my portfolio when I've lost my sanity and become THAT bored.. but for now, TV has been very entertaining. Also, there have been plans for out of town trips with different set of friends in the coming months, so that is something I am looking forward to. Keeping myself on house arrest to save up some money, haha. Yup.
Little backstory about the downtime of my portfolio: Back in January there was a series of hacks on my websites and all the websites under my host. The website got too damaged in the process and I felt lazy to put everything up every time it got hacked. Oh well, it was time for a major renovation anyway.
By the way, I covered an event I went to two weeks ago! My write-up is published over at When in Manila! Check it out here: SOL Republic Headphones: Manila's Key to Hearing the Soundtrack of Life 
Sorry, let me humble brag about this for once. This doesn't (EVER) happen to me.. so I'd like to share this small accomplishment with you all. ❤ There are probably a few errors, but I tried my best to be informative and keep my personal style in the writing.
That's all for now. Lemme get back to my backlogs, but wait.. after TV time! 😆