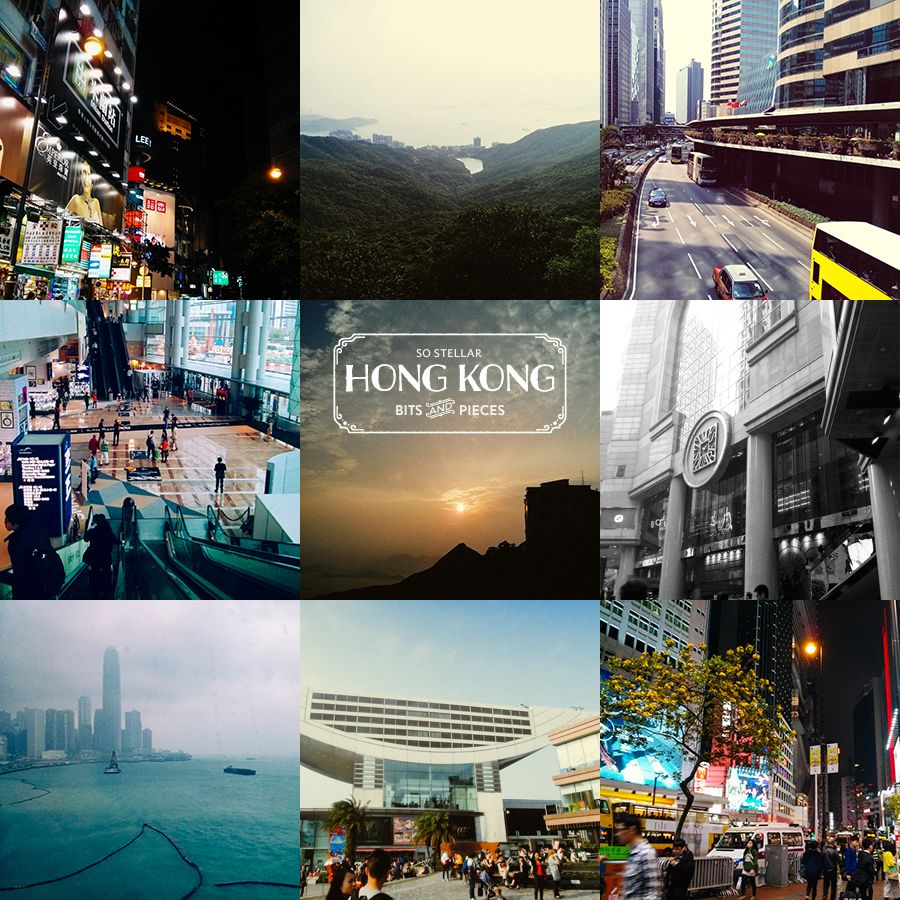 So I just found out I have a shitload of photos other than my Instax photos and the ones I had posted on my Instagram during my visit in Hong Kong. I sorted them out last week, and just got to edit them a few days ago.
I like taking photos and I wish I was any better really good in doing that. Hahaha. No they aren't the best, I know, but for point and shoot and phone camera (not even taken w/ an iPhone), they're not that bad. I also had fun editing these because I played a bit with typography! Haven't played with Photoshop (other than quickly postprocessing photos) so I'm a bit rusty when it comes to picking out fonts for typography shiz.
You're outside your homeland for four days, on your own, and you have all the freedom to go anywhere you want in the new country.. what else do you do other than shop? Take pictures! Of places(!), not myself, like a tourist would.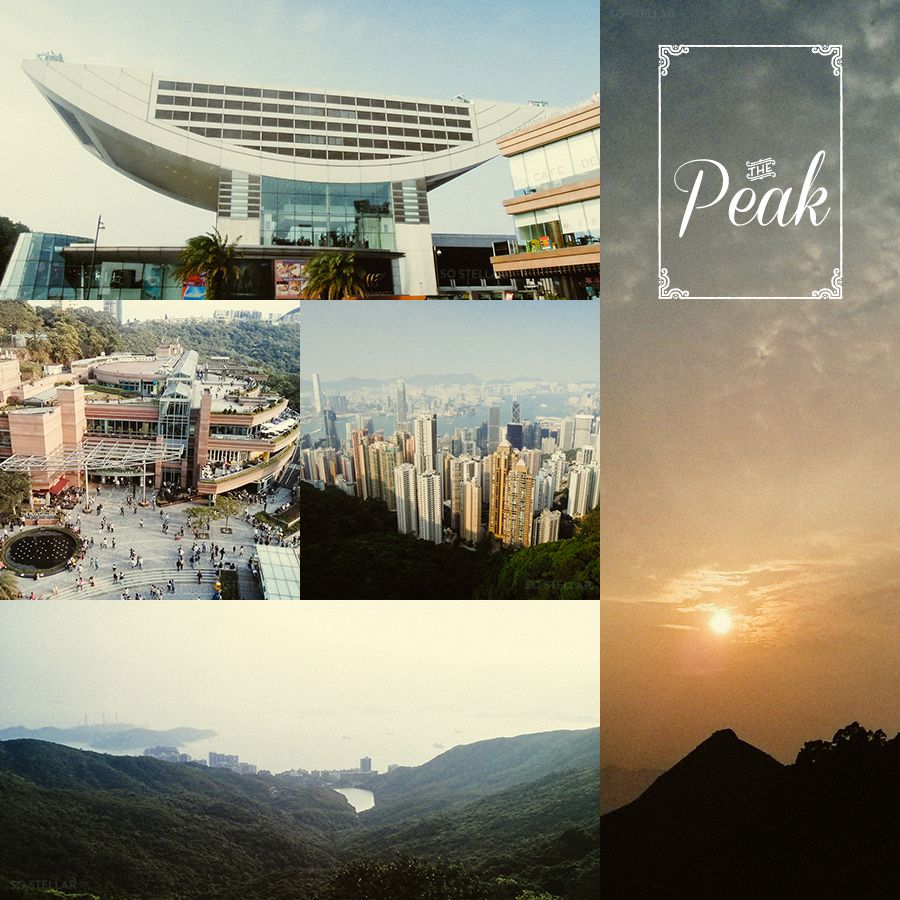 I might've mentioned it in my previous HK-related post, but this wasn't the first time I've been here. My third time, maybe. But it was only on this last visit that I got to appreciate the place view better. Probably because I was a kid and didn't know any better in the first two times I went there with my family. It's still at the back of my mind that I missed the opportunity to witness the view during nighttime, sure I regret it big time.. but I intend to go back within the year (HAHA DREAM ON) and make up for it.
I also didn't get to fully explore the mall as well as The Peak Galleria. I just love malls okay, haha! I have this need to see everything in a mall regardless if I buy anything at the end of it or not. I did see a portion of Madame Tussaud's Wax Museum and had a lulzy photo-op with the Robert Pattinson wax figure. Lmfao.
Would I recommend you visiting this place? YES. The view is worth the price (HKD 45), and it's quite relaxing being up there. Try to estimate your day of visit, think of a day that not many people would be available to go there (for work or school purposes). Also the weather! Obviously it's a terrible idea to go there on a rainy day, or when the sun's up too high. Better to go late afternoon so you won't have to wait too long for nighttime.
There are also other attractions such as Madame Tussaud's Wax Museum but I think that one is too expensive and not that worth it. Restaurants in The Peak Mall are probably expensive, personally I would look for a place to eat at The Peak Galleria instead.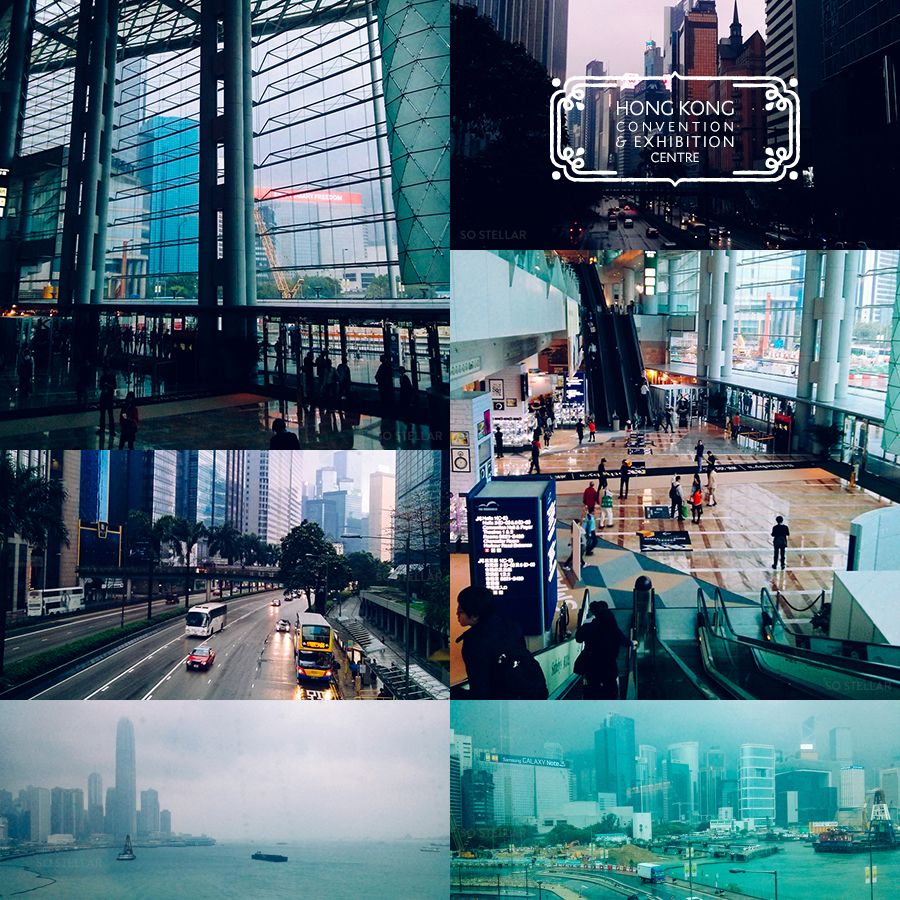 Reminded me of our very own SMX for obvious reasons. Except this one is 10x bigger and way more grand-looking than our SMX will ever be. The weather was bad during this day too (yay because it was an opportunity for me to wear my new boots?), thus I was in boots and a hoodie when I went here. From the looks of what the people in the photo are wearing (if you can see), you may think I probably stood out. Probably, but not really, because that's a perk of being a petite person. HAHAHA. HKCEC was so huge, I actually got tired of walking.. or maybe because my shoes were new and they haven't been broken in yet.
Aside from the auction slash exhibition that I went to in there, there was another event happening a few floors down which was the Lighting fair. Sounds cool? But sorry to disappoint it was just a huge convention for electric light dealers, companies, whathaveyou. Hahaha. Their rooms were massively lit, obviously. Can't help but think about the electricity costs of that whole event operation though.
Would I recommend you visiting this place? NOT REALLY. HKCEC is not a tourist attraction, more like a place for business and non-entertainment events. But if you're after the architecture and want to go somewhere for the sake of going somewhere, anywhere, (I don't know what's your idea of wasting time, lol), it's pretty accessible of a place and anyone can visit.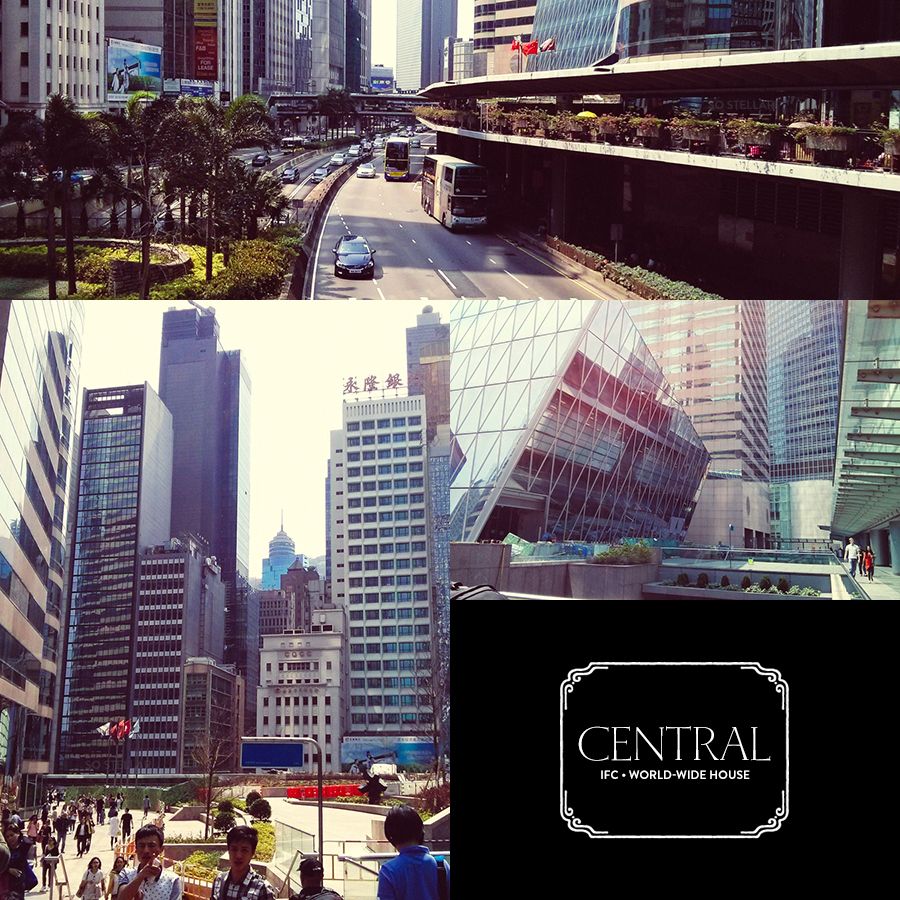 Being a Filipino myself, going here should make me happy, right? Because I'll get to see other Filipinos too, after being on my own for two days? I think being elated was the last reaction I had going here. More like shocked. Holy shit I have never seen this much Filipinos in one place. People say (non-Filipinos) it's bad to go here on a Sunday since it's their day off, but even on a Saturday the place is PACKED. Infairness though, there was still breathing space, haha!
Good thing this volume of people weren't for a queue inside a train, but even when it comes to that over there in HK, it is much more well-organized than our train system in the Philippines will ever be. Being here, in Central, actually reminded me to be mindful of my things and secure my bag like someone who's paranoid they'll get snatched if they just leave their things unattended for 5 SECONDS because there are pickpockets and snatchers everywhere here. Sadly, yes, the chances of you getting snatched in this place is the same as when you're here in Manila. Think of a reason why Filipinos still do this, even if they're already out of the Philippines and doing better than the rest of us stuck here working our asses off… yeah, why?
Loved the photos from here though, haha! Other than the, what I would assume is their main store in the country, Apple Store, my favorite place in Central is the Delifrance in World-wide House. Why? Because goddamn, isn't this the most perfect Chicken sandwich you will ever taste in your life. It sucks that Delifrance pulled out their business in the Philippines. So yeah, whenever I go there, always make it a point to eat at Delifrance. Cafe France doesn't count and not even close, imo.
Would I recommend you visiting this place? ONLY IF YOU REALLY HAVE TO. My only reason why I would want to go back here is for the Apple Store, but seeing that there is one closer to my preferred area, I guess the remittance centers to our local banks here. Too many people, and most of the things they have there, we already have over here in the Philippines. 😛 Maybe if I stay there for more than a few weeks and start to miss Jollibee or Filipino food and products, I'll drop by. For leisure purposes, I wouldn't. There are other places I can wander around to.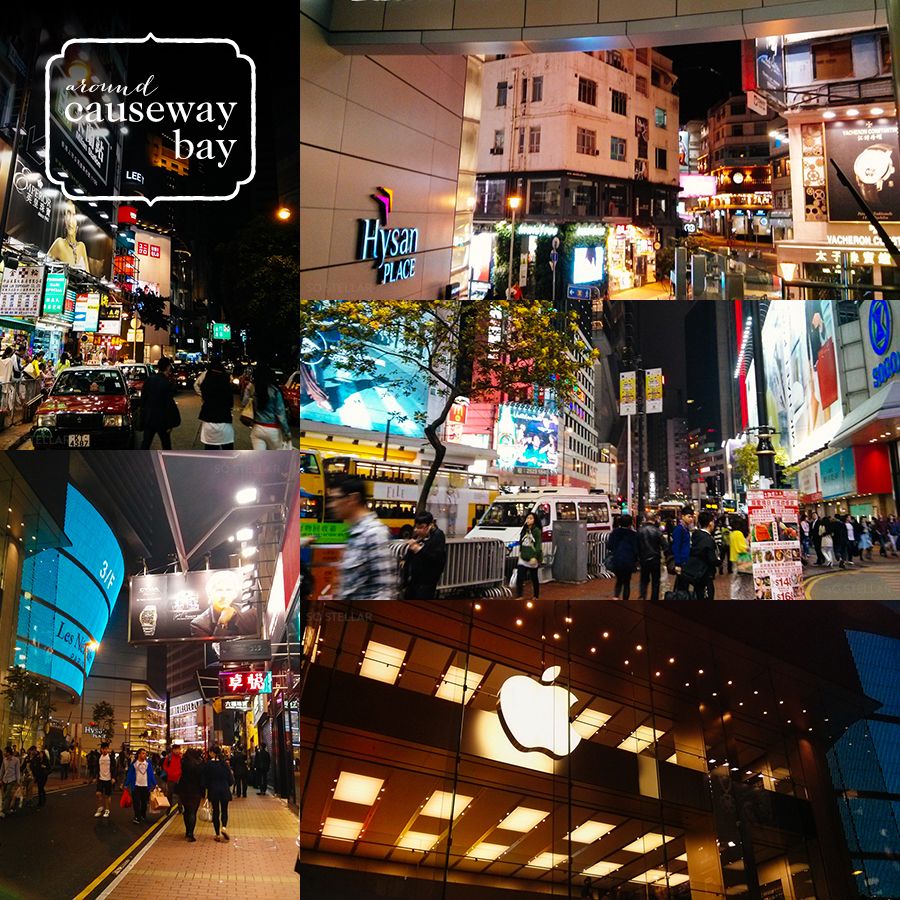 Getting lost in Causeway Bay on my first day, which I think is pathetic now that I think of it now, is one of the things I hate that happened to me on my stay there. I wasted a lot of time when I could've been to other places. Stupid me should've just gave up and got in a cab and showed the card of the hotel I stayed at. But no, I was so persistent I would be able to walk back with confidence that I had the whole area memorized already. Plus that map totally gave me false hope that I was SO CLOSE to the hotel. (I really was, found out on my last day when I retraced where I went during daytime on my last day.)
Apparently, I was in the center of the shopping madness. I unknowingly booked myself in a hotel close by the shopping mecca of HK (according to this post, haha! also WOW, definitely saving this list for my next visit).
These photos were taken on my third day, and it was the time that I finally had time to go around window shopping. I looked forward to checking out F21, though I don't know why at the time. The place was a disaster, ok that's harsh, A JUNGLE — does that sound better? Everything was a mess, most of the clothes were on the floor and I doubt anyone of the staff would be picking them up soon. We went on all the floors and it was the same. Quite disappointing. Didn't get to buy anything either. Most of the malls were about to close either and I was only able to buy from stores outside. That Apple Store, I passed by it many times than I should and I regret not buying what I came there in the first place for. Ugh.
I wonder why I didn't see any H&M while I was there, in general? I wanted to check H&M so bad. Yeah I know they're opening here very soon, but I'm sure those first 6 months will be chaotic. No thanks.
Would I recommend you visiting this place? YES. I mean if you love shopping and a retail junkie, there are LOTS of shops here but not the bargain kind. If I had no control on my money, I'd spend a lot already lol. But the malls, I would hold on to my money because they're all high end brands and not my type to spend money on.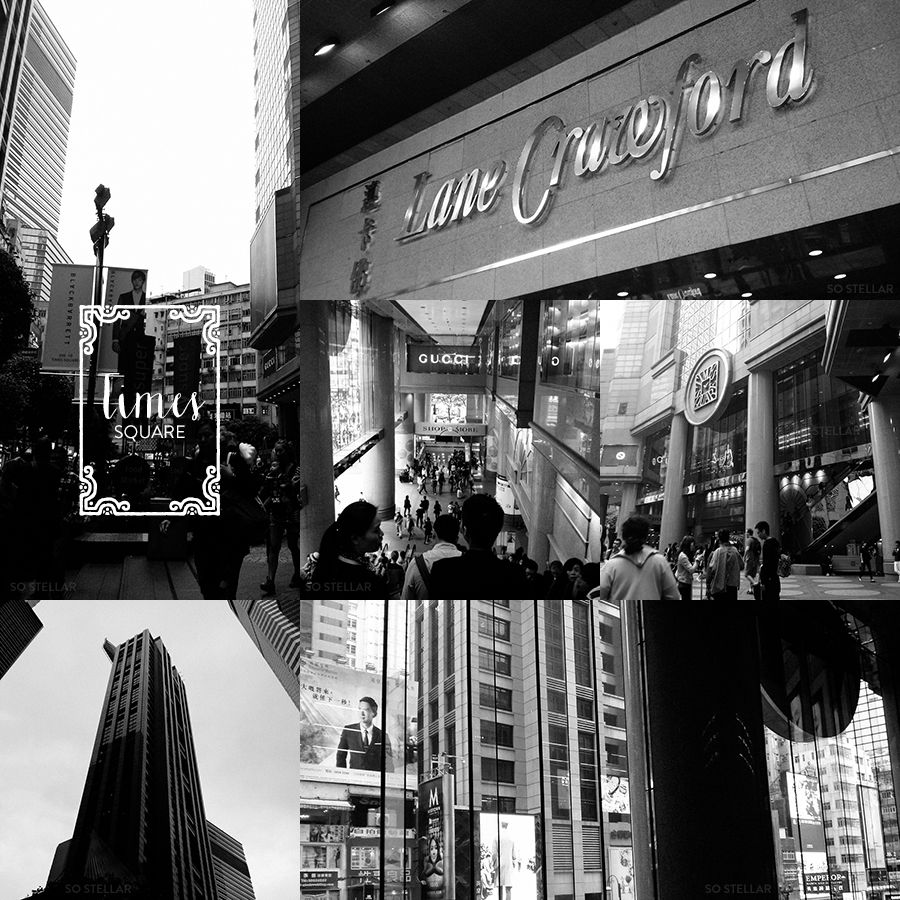 On my last day, half of the day was spent loitering around Causeway Bay and walking around.. and finally being able to familiarize myself with the place. I am sure now that I won't get lost next time, haha! Only a few more blocks, I would've found the restaurant we ate at before where they serve this yummy baked rice topping-looking like dish. The drawback was that I found that out on my last hour, so instead of exploring, I had to go back before I wander off again and possibly miss my flight.
This place seemed safer than being in Central, imo, lol. There were a lot of people, but not to the point that the amount of people roaming around the area will suffocate you. Look how busy everyone is, minding their own business, in the photos hehe. Not that dizzying or overwhelming either. Plus, in the food court inside Times Square, people don't care if you leave your stuff while you wait. Basically no one cares what you leave or do in there.
Across Times Square mall there was a small building w/ Uniqlo's sign outside (see previous pic), I checked it out and fortunately was able to purchase something. It was starting to be a sad sight that I was there but haven't bought anything important for myself. We have Uniqlo here, but I always thought they're more expensive than in other countries.. since they're imported here(?). So I never bothered. But seeing it over there, thought maybe it's cheaper, I went inside to look and found the perfect pair of pants. Found pairs of pants that fit me like a glove, after trying a lot for what seemed like forever (the salesladies were probably giving me The Look already).. couldn't be any more happier with them!
Okay, I just remembered that there is a Ben and Jerry stall inside Times Square. Why didn't I remember this when I was actually there!?
Would I recommend you visiting this place? SURE. It's hard to miss, really! And they have a nice foodcourt, as well as a cute craft/stationery supplies store (also selling instant cameras, some gadgets, polaroids!). I found a bookstore too, which was okay, but I wasn't sure what I wanted to purchase there. I wish they also put in HMV somewhere in this mall so I didn't had to roam that far looking for it on my first day.
There's also a bargain place at a top floor inside Times Square building maybe worth checking out for some people who are into high-end fashion brands. I checked it out personally but nothing appealed to me.
If you can't find anything you like inside the malls of Hong Kong, shopping around the stores in streets and the street market (but most people seem to find it enjoyable to shop at night, I dunno) will yield better results. That's what I noticed. 😛
That's all for now! My last post in this series, if I get around to it, is a review of the hotel I stayed at. Gotta sort out the hotels for my next trip, haha. Cons of traveling within a budget.