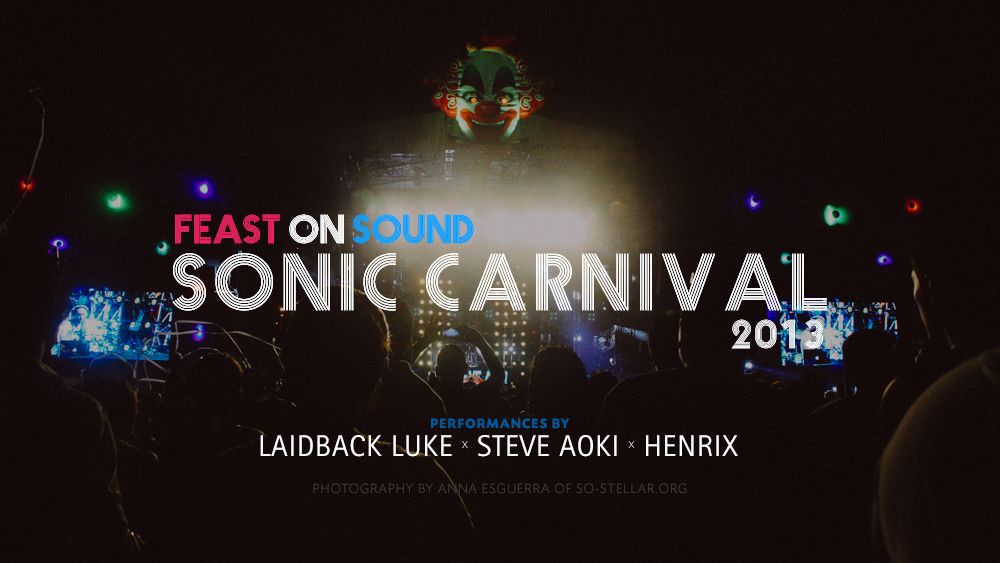 So this one happened last year, my apologies for the late post again. Does anyone really care at this point, lol. Sonic Carnival: Feast on Sound, if I were to describe it, is a yearly event (I've no idea if last year was their first) catering to the EDM/rave/party crowd. There were bands (most of them were from Terno Recordings, I think), but much of its artist lineup were DJs, both locally and internationally known.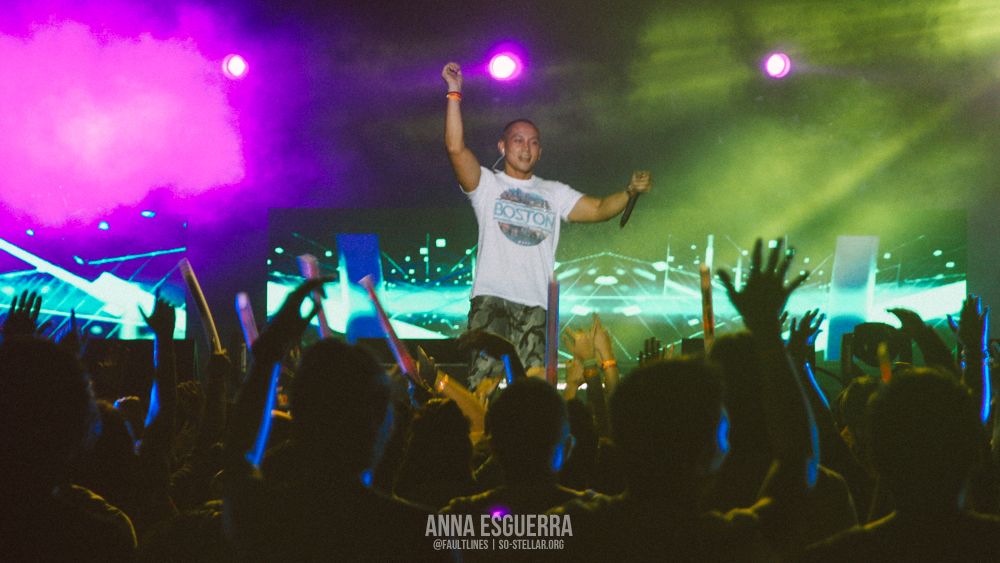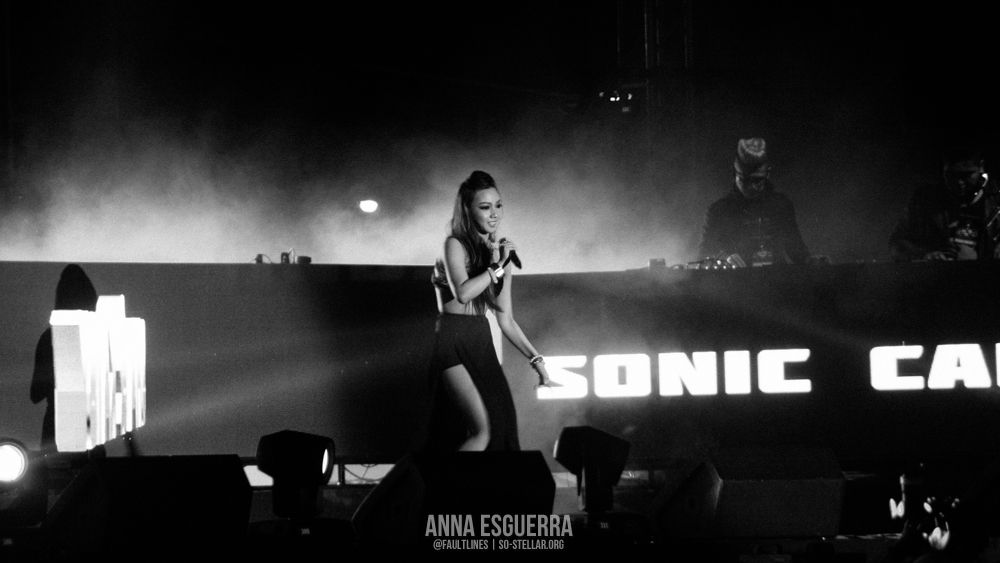 Being a usual audience for rock concerts, may I say that I sort of experienced a culture shock attending this festival? Hahaha. Lots of kids dancing around, the performer encouraging people to literally get up and dance, drinking everywhere, people dressed in small pieces of clothing… or barely at all. I felt overdressed and cold. It was also held at an open area, just a few blocks away from the Mall of Asia.
I wanted to go, though, why would you not go to a free invite to an event? (Thank you Shereen!) I also wanted to take photos and make my own little coverage of it later. Lastly, Steve Aoki was playing. Oh my god, Steve Aoki, I must see him in person. Just kidding. I'm aware he's been in the country a couple of times though. I only found out his appearance in Sonic Festival when I got there, so I thought yay cool I get to see him too.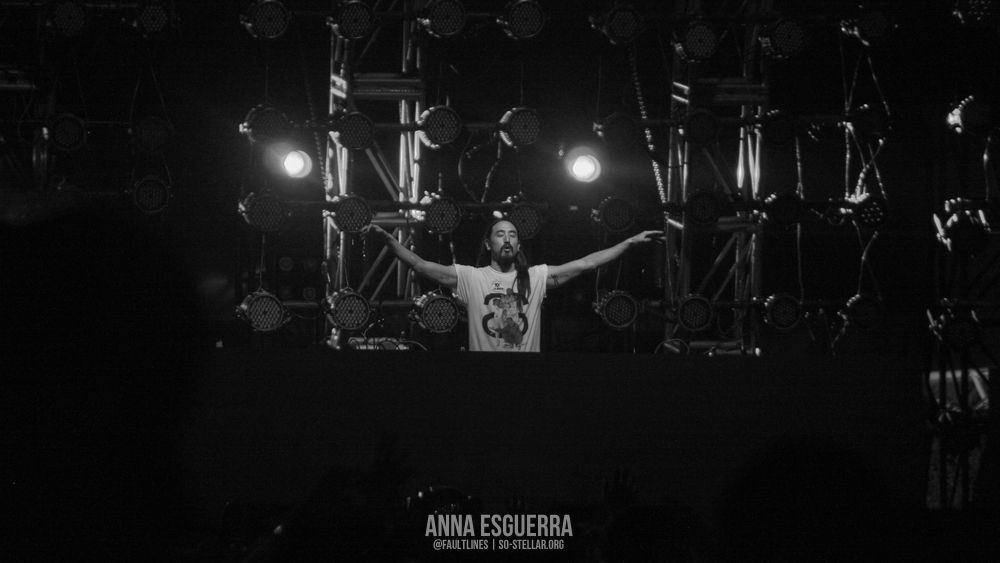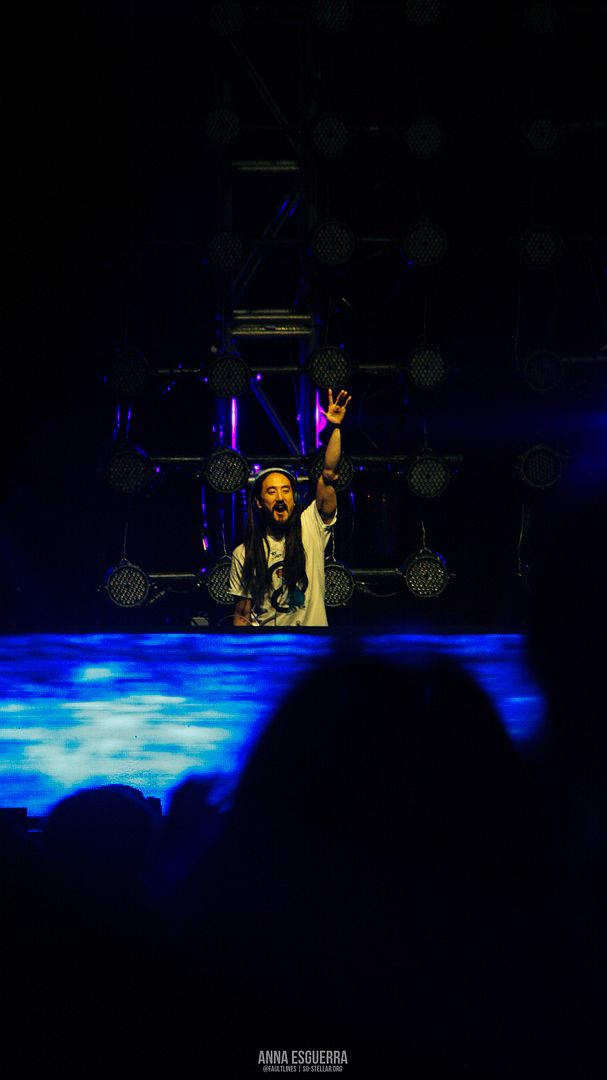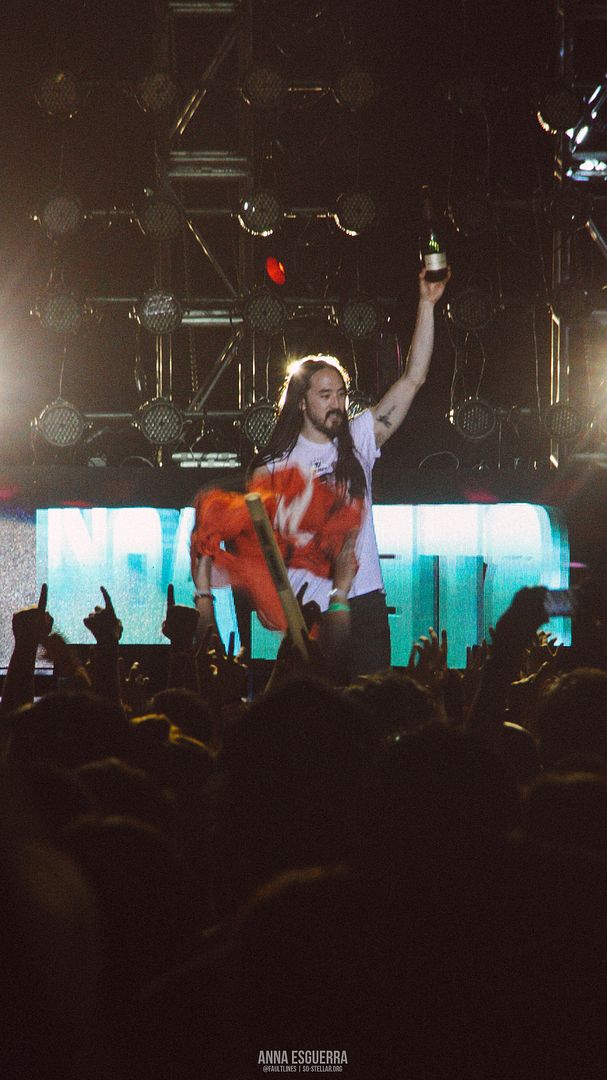 Since my friend won tickets, we were eligible to be in the VIP area c/o SM Accessories. It was quite far from the stage and general area of the show that it felt like we were merely observing and not participating at all. It got boring after a while, too, so we roamed around and eventually went out the festival to take a break at a coffee shop while waiting for the other artists to finish their set.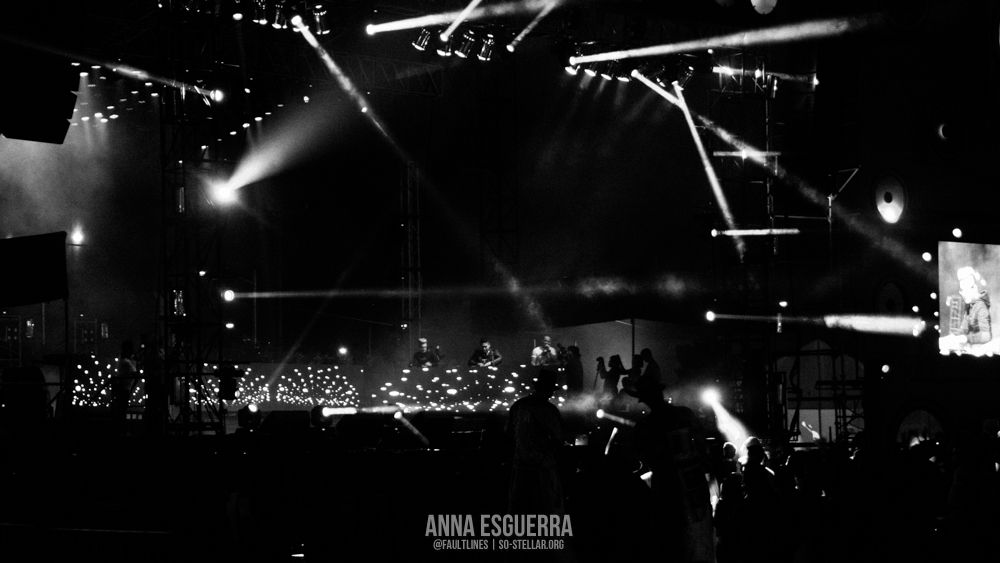 I realize that in an EDM show it's not fun if you're in a distance away from the rave, party; you have to be in the "pit" or dance area(?), or that area below the stage and mingling and partying with the rest of the crowd. There were various attractions around the area such as a mini bar (w/ free flowing drinks I suppose?), booths selling merchandise, and some of these booths had mini arcade games inside. Things you would normally see at "fun festivals" were present too — oh don't ask me to enumerate, I wouldn't know what they're called. 😛 If you are their target market, I am sure you would find everything inside the festival fun and worth your money, attendance, and time.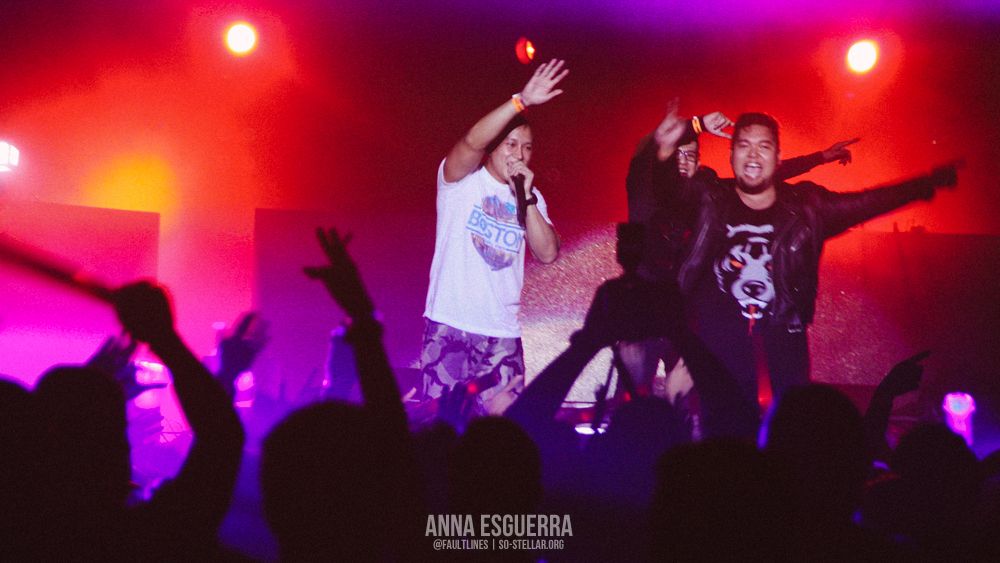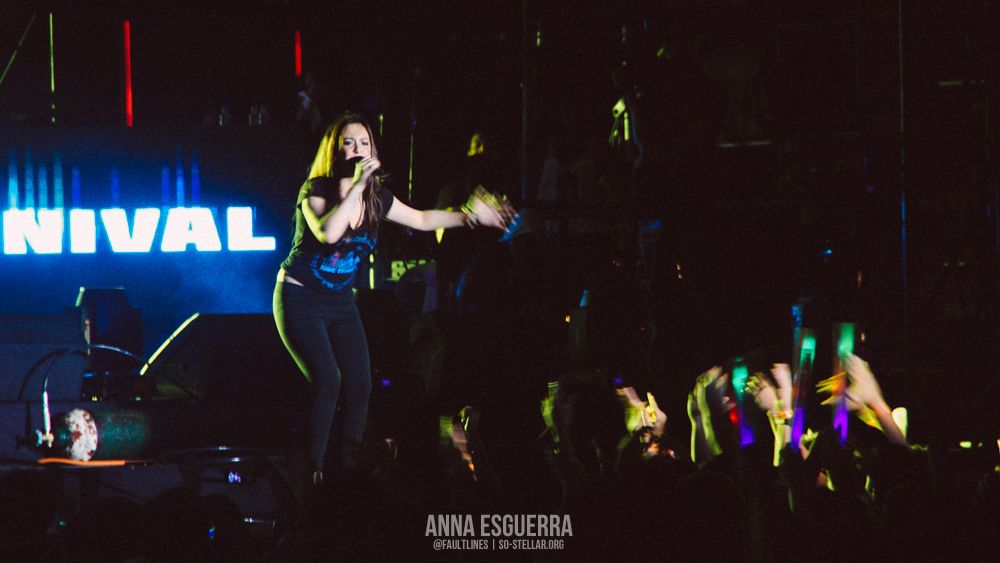 Yes the girl in the last photo is Karel Marquez, the Filipina actress. I was surprised when she came out! When my friend and I got back from the coffee shop, Laidback Luke was playing. I only remembered his name because of my friend. I did not get any good photos of him though. Everyone was waiting for the main event aka Steve Aoki's set. By this time I know this crowd will turn crazier than their normal partying selves for the past 4 hours.
Get ready, self, to go to the very back of the crowd and try to get decent photos. I think I succeeded, no? Lol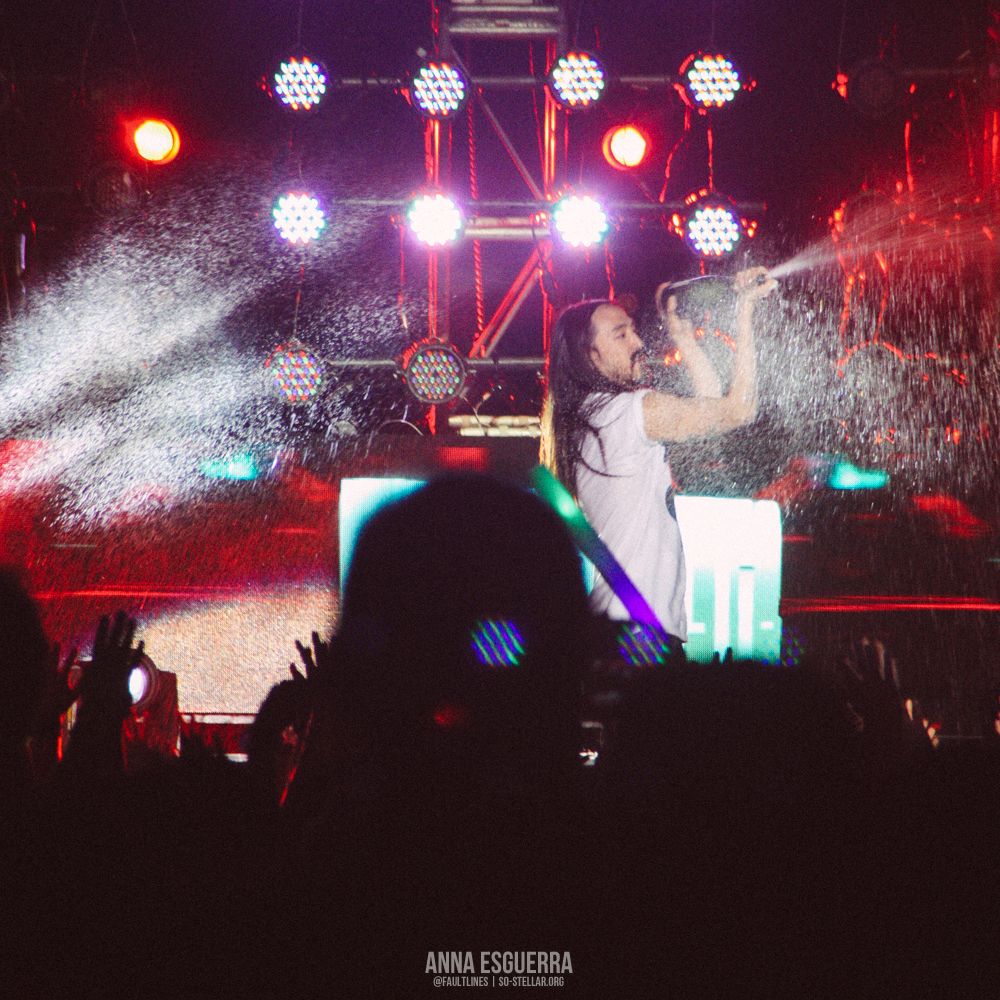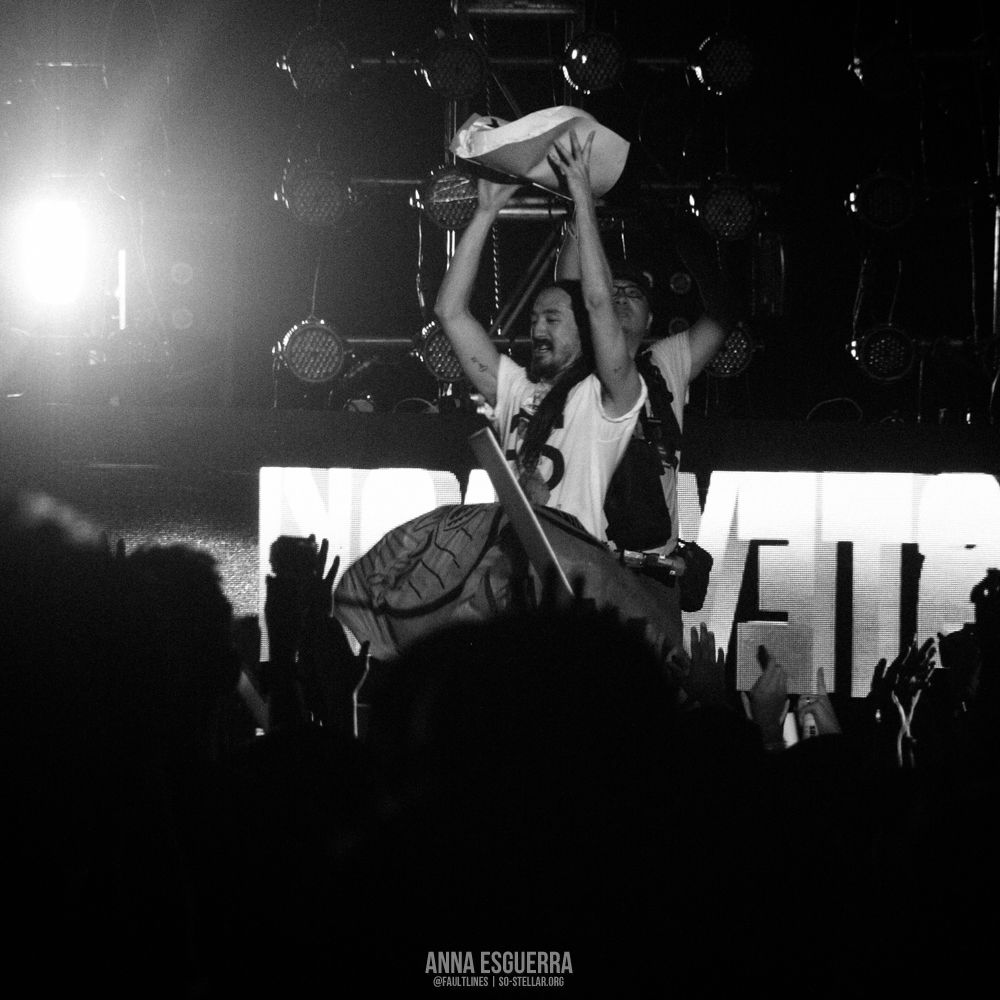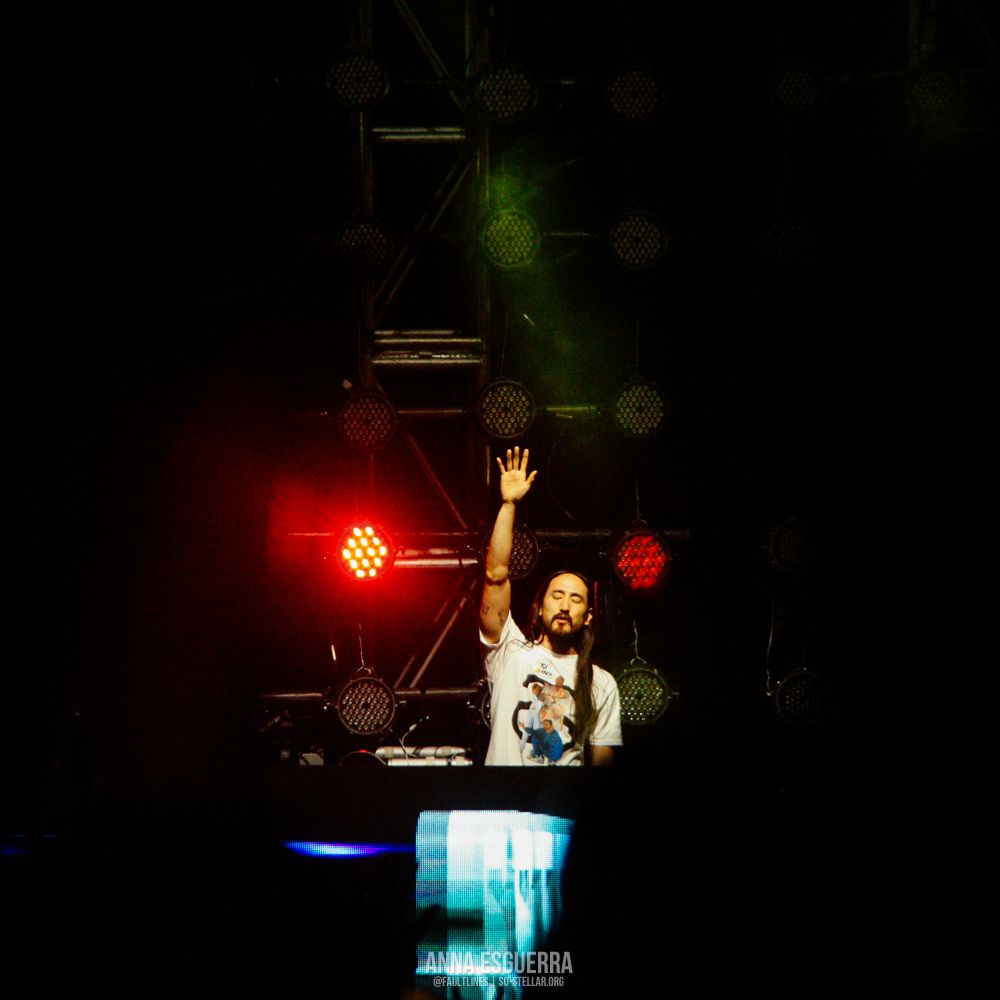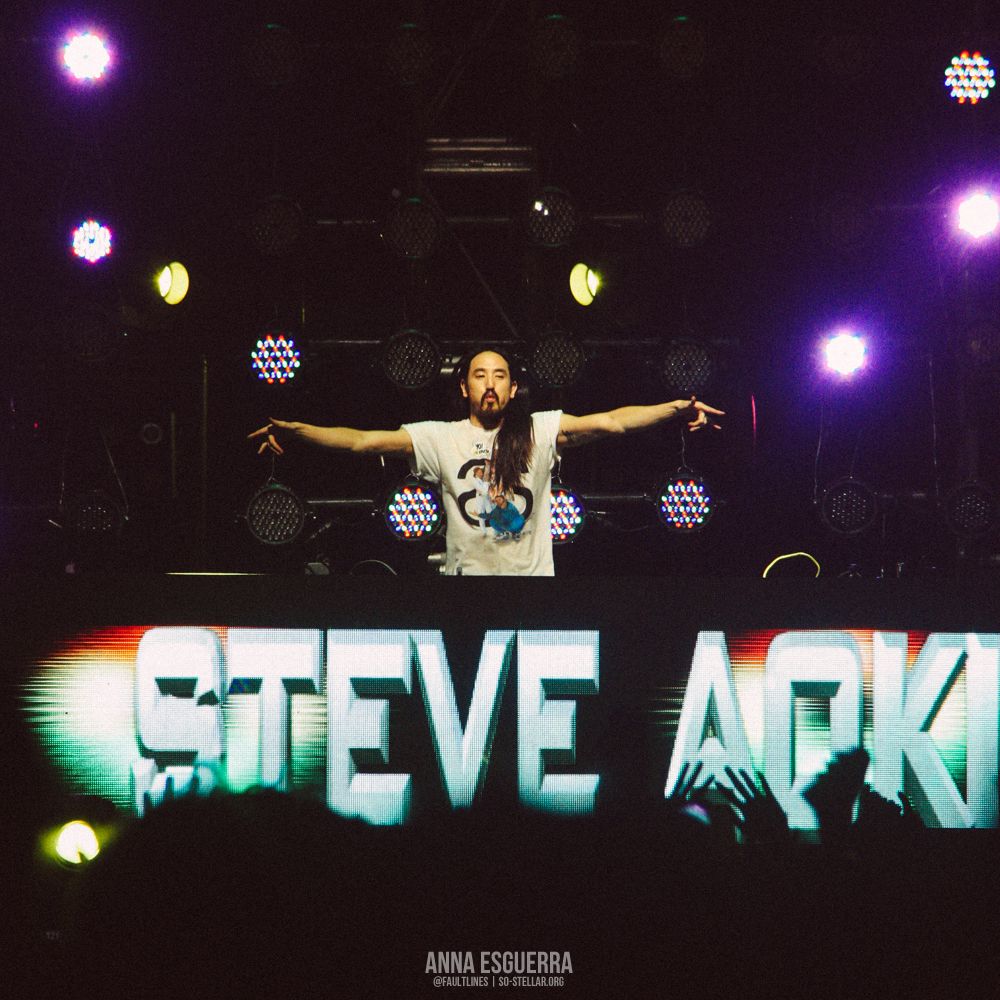 Oh and for the record, EDM shows are very exhausting and tiring. I barely did any partying and literally just stood up observing them, watching them party, taking photos. But seeing all these crazy kids dancing and loosened up made me want to curl up in my bed. I have been saying this line this week a lot: I am too old for this.
One last for the road: Steve Aoki likes to put his hands up a LOT.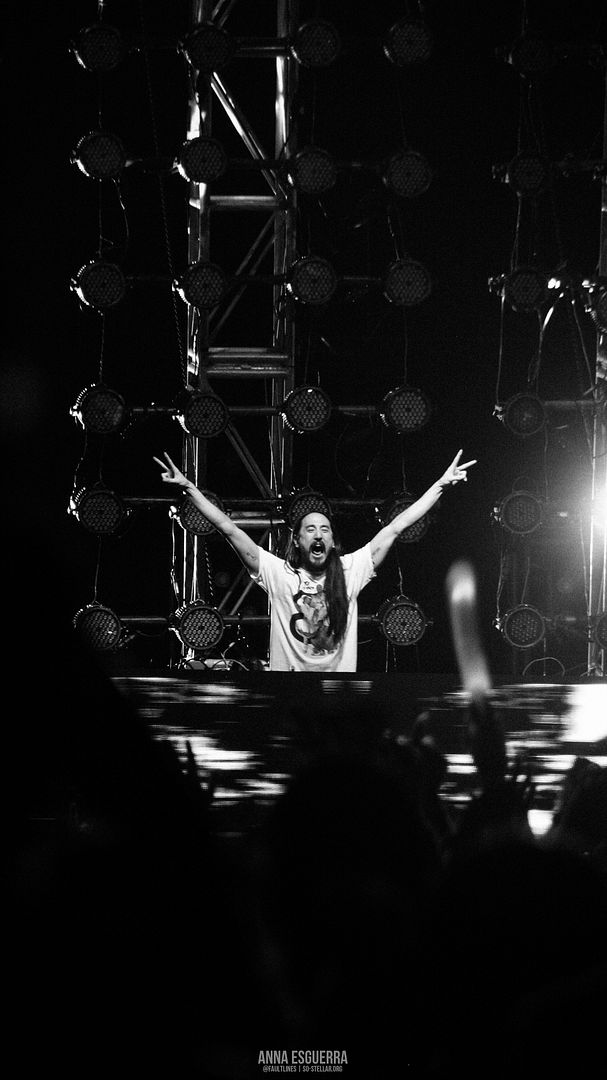 Thanks for inviting me to watch with you, Shereen! It was an.. unforgettable experience, to sum all of this. 😛 It was nice to finally attend one of these rave parties, but may be good to keep this one my first and last.