One of the things I brought with me was my new Instax camera. Sure, it's another added weight and annoyance to my already-heavy bag that I took with me wherever I went; and yes, instant photography at the moment is just another gimmick but I already have thousands of digital photos from my previous visits — I should even that out w/ "old school photographs" of it, too.
I have used it a lot ever since I got it weeks ago. I looove it! Would I spend on films if I didn't? I'm close to filling up my 240-slot card holder slash Instax album! Hehe. 😛 I always find ways to use it. Like whenever I meet w/ my friends, for sure there has to be an Instax from that hangout.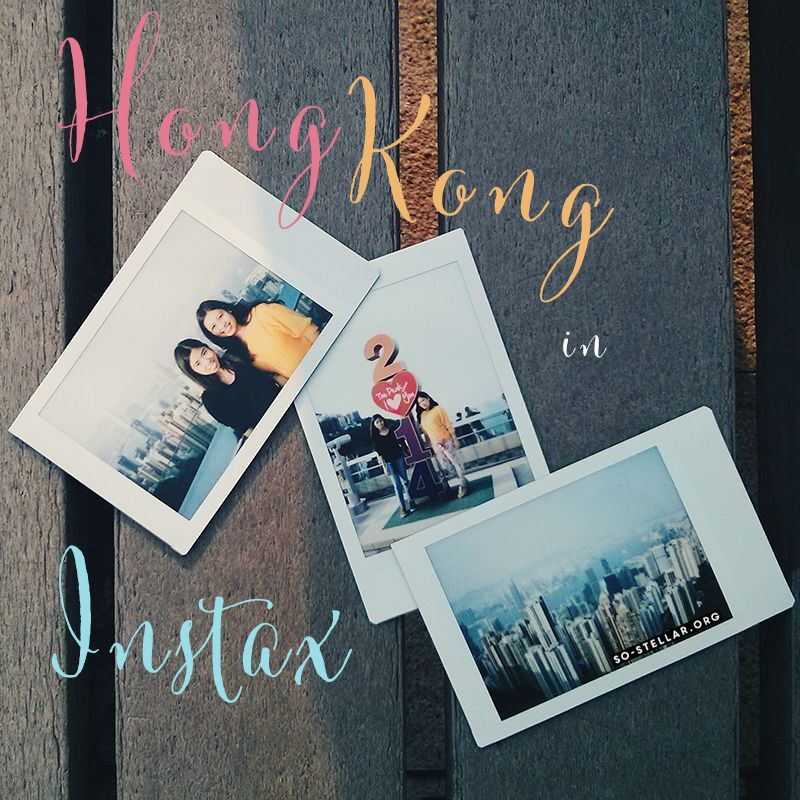 I was a little worried that I won't get to use the camera much since I was on my own but much to my relief, I had company over the weekend! Hahaha. Thank you for taking time off your day to hangout with me. 😉
So here are some Instax photos from over the weekend. 🙂 
On Saturday, I went around the city with Ate Vergie. I met her from one of the fandoms we are both members of. She's one of the people who responded on my sudden check-in on FB the day that I arrived and we set up to meet the next day.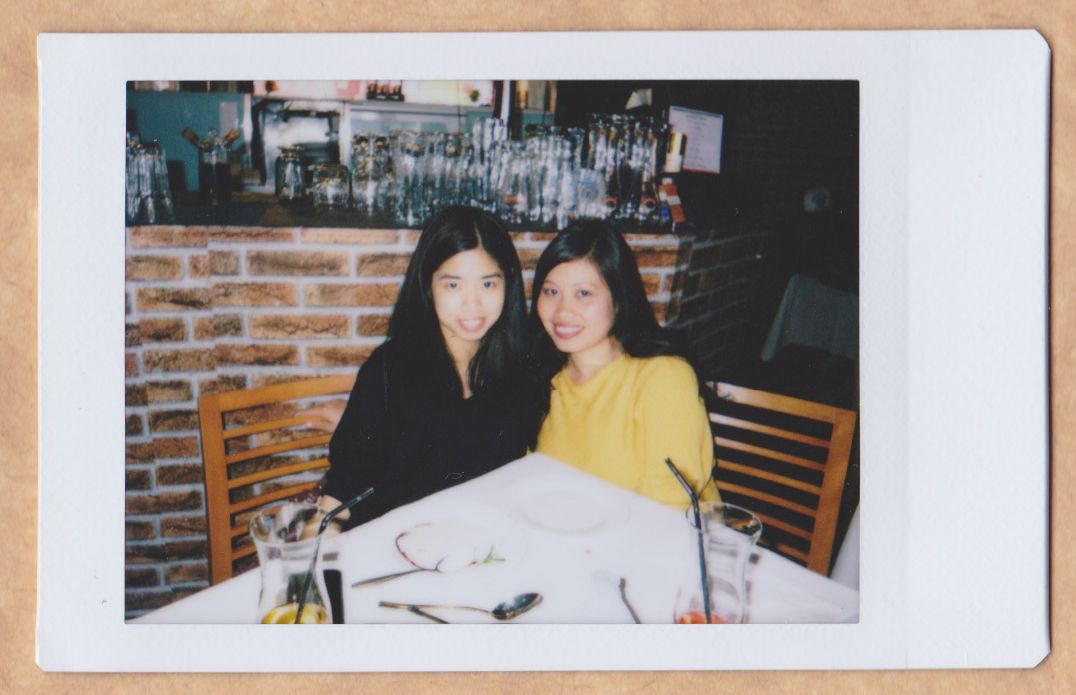 First off the itinerary was to have brunch. We ate at this Italian resto close by my hotel. The woman who served us was Filipina. 😉 And then there was a small buffet which we gladly took part in. Busoooog! Went to the Worldwide Plaza Mall next and to the Apple store. I wanted to buy an iPhone right then there but no.. 🙁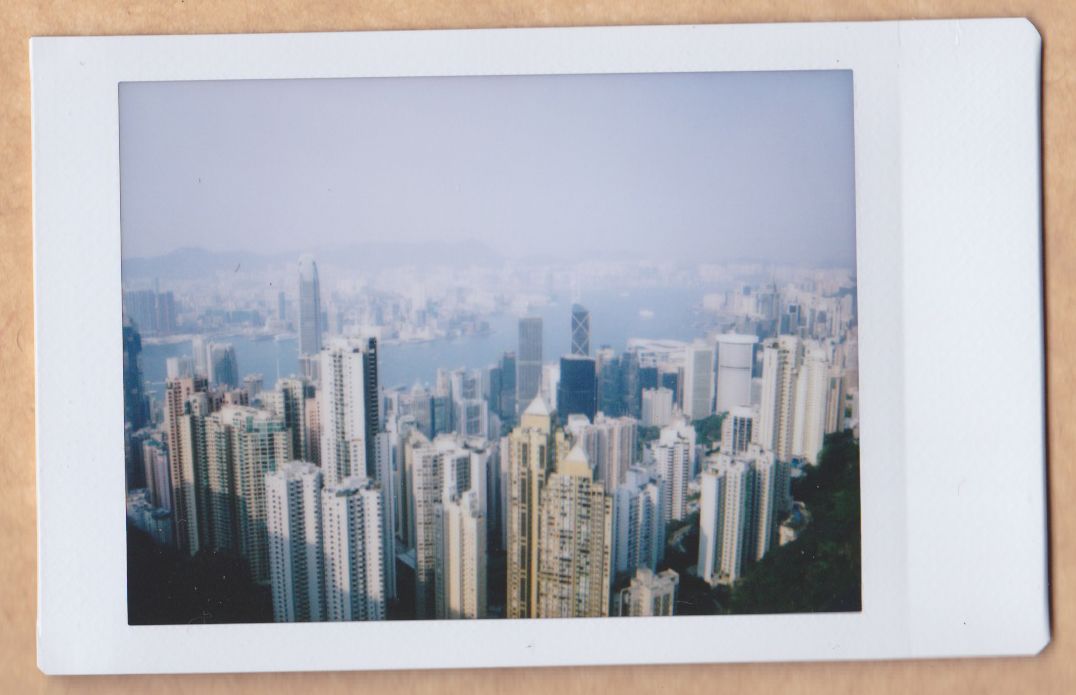 The highlight of our hangout for me was our visit to the Victoria Peak/"The Peak". I'm sure I've been here before in my younger years but I obviously didn't appreciate it then. I have unknowingly taken photos from our visit there though (remembering the HK photo albums I had on Multiply when it was still around, pretty sure that was from Victoria Peak). Sorry for the tourist pics, haha!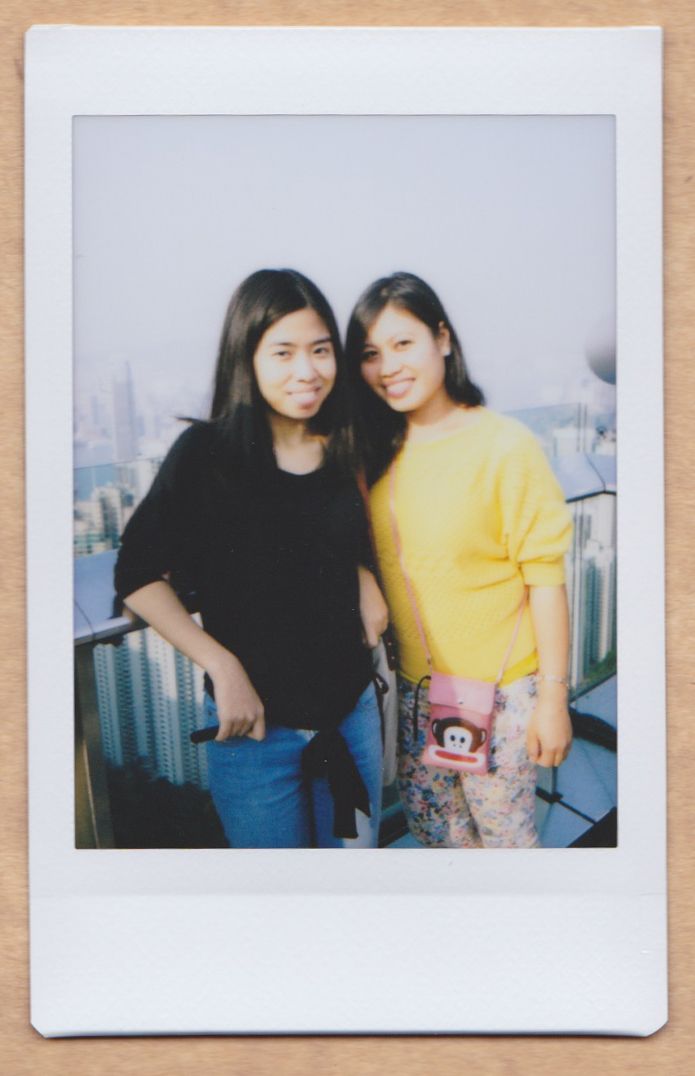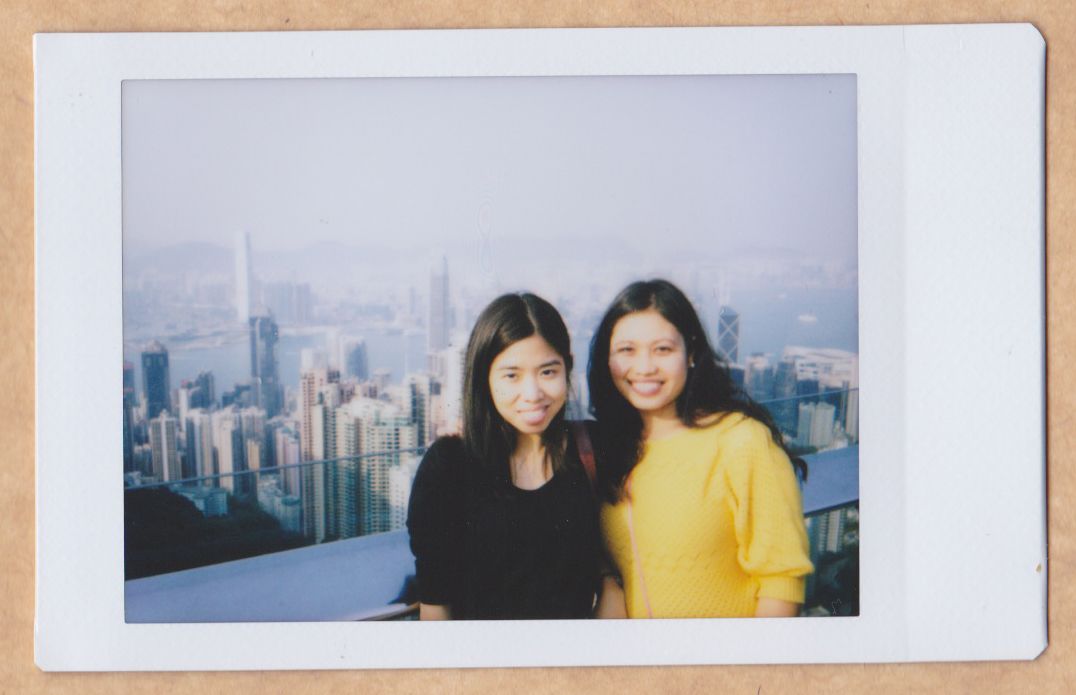 We had planned to stay until nighttime so I could take a photo of the view at night, but stupid me forgot to bring either my cardigan or scarf (I even had time to go back to my hotel before we went to The Peak, ugh! It slipped my mind.) and thought my top would suffice. Wrong. Wrong, wrong, wrong. The cold got unbearable as the afternoon faded.. and it also took damn long for the sun to go down, lol. I hope I get the chance to come back soon, I still haven't moved on from this. I mean not taking a nighttime photo of the view at The Peak.
And this turned out blurry, tsk.
Couldn't wait any longer so we left and had our early dinner at Delifrance instead. Ah, Delifrance, how I missed you!!! 🙂 That's one of the things I wanted to do on my stay there. 😛
——
On Sunday, I hung out with Ate Marlyn. We went to see this auction aka the reason why I was there in the first place. We didn't get to see the very beginning and the specific auction we were supposed to be monitoring in real-time but we still went around the area to observe the other areas of interest for the guests. This was at the Hong Kong Convention and Exhibition Center.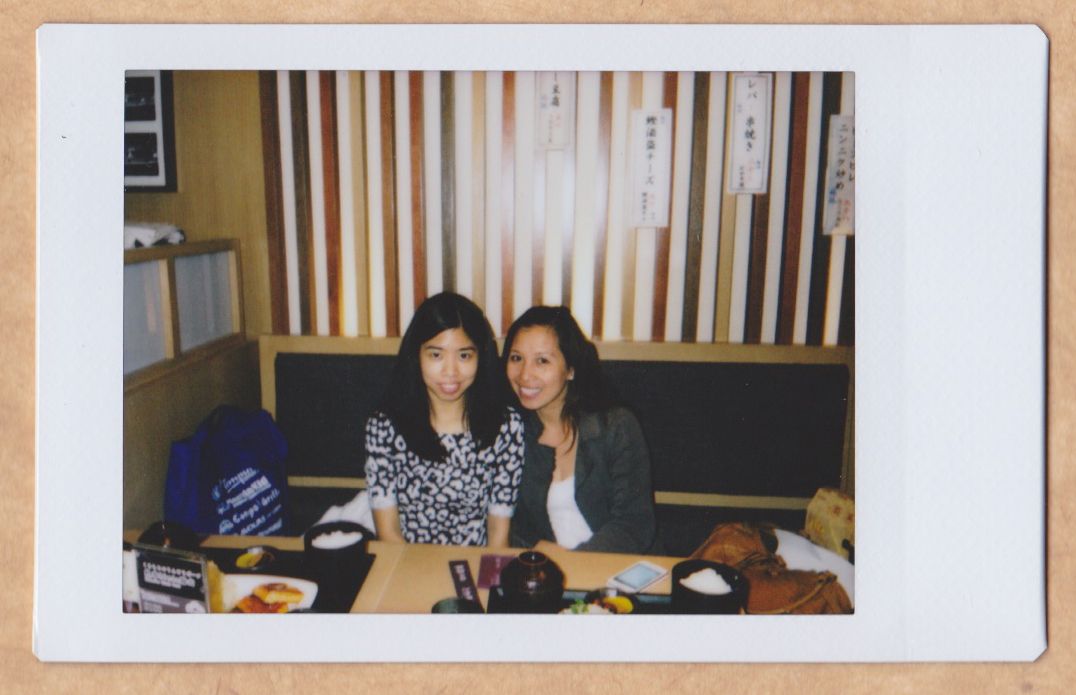 The place was conveniently located near my hotel but without her guidance I probably would never know. Hahaha. I unknowingly booked a hotel that's already near to the place we're going and I didn't know.
After the HKCEC, we went around the city once more, at night and shopped. Ended up eating at this Japanese restaurant that reminded me a LOT of our very own(?) Yabu!
I mean just look at this meal setup. Okay, I know it's common in Japanese restaurants but I've dined at Yabu frequently and seeing that kind of setup from there, I automatically think it was theirs "originally". I know I'm wrong, of course. 😛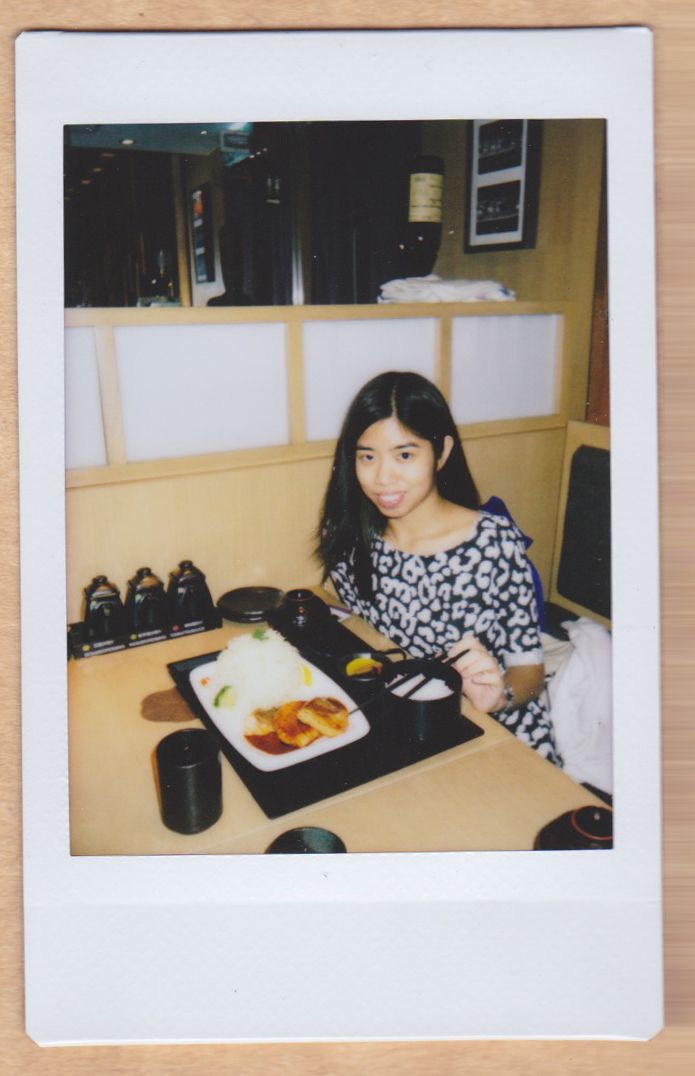 My feet were killing me at the end of this night so after our quick shopping we headed home and called it a night.
I had other photos from the Instax from our hangout but they turned out too dark and wouldn't be nice to post here. Sigh. 🙁
I have only tried it for taking photos w/ subjects close by or at a short distance, not for when the subject is far away. Damn, another batch of trial and error testing for that soon.
However, I have other photos from my phone.. and other camera. Those will go in the next post, the last part for this year's trip. 😀