(Posting this a month later (March 14, 2014) but just changed the date, hahaha!)
Nothing out of the ordinary happened to me this year but for the first time I received something that's supposed to be for Valentines. Haha. So thanks for that, you know who you are. 🙂 I appreciate the gesture even though you know I don't like surprises, and now you know exactly why. You tried, at least! 😛 It's the thought that counts.
I did go to a gig/show on the 14th, though. I was supposed to meet up with some of my friends and watch with them but that didn't happen. I was going to meet with one of them first and then go to the audience area of the venue so we're all together as a group. I even arrived first, but we weren't able to meet. Ugh. I was stuck with a bad view of the show. I had fun taking photos w/ #vscocam for the timebeing lol.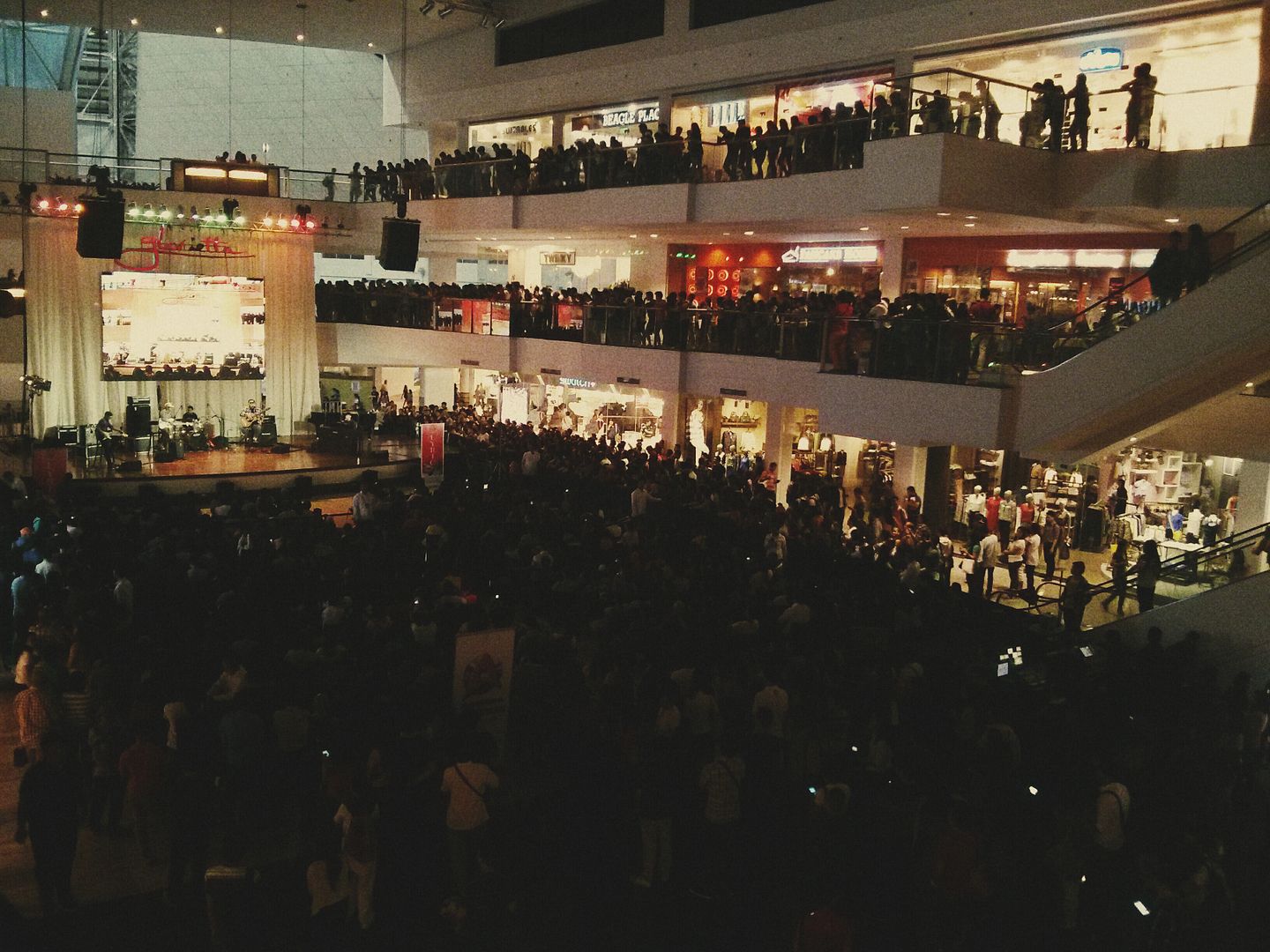 Started with this view
Ended here at the end.. still, this is very far.
No big deal though, I'm sure I'll get to watch another show w/ the same setlist again soon. I think March is his birthday month, so we'll see if he will have another birthday gig like last year. 🙂 I also heard most of my favorite songs performed live (Your Universe, You'll Be Safe Here are the only songs I can remember now lol). It was a "Valentine show" so mostly romantic songs were played.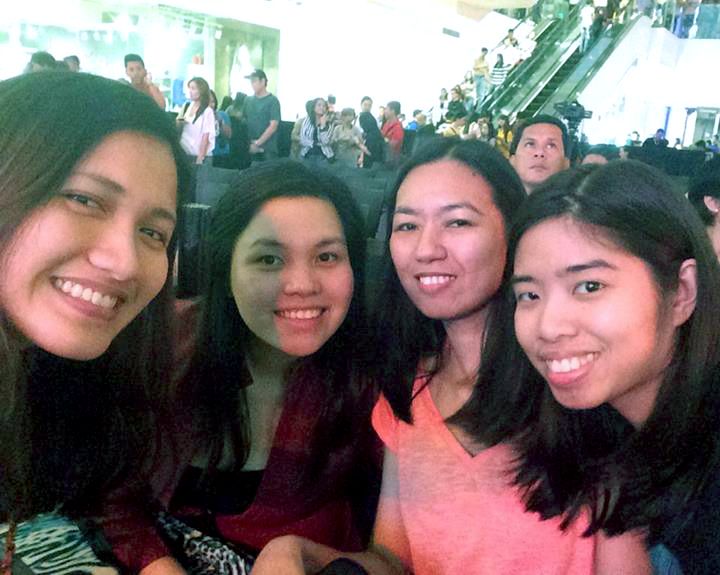 Here's us after the show, finally met up w/ them! (Photo from Kat Olan)
Afterwards the gig, mallshow as you can see from the photos haha, I went to meet another friend by the foodtruck place outside the mall. I had a delish panini for dinner. 😛 On my way home, I was able to hitch a ride from my dad who was just about to head home too. We bought food Yellow Cab as a VDay treat for the family and my mom on our way home. I was full though so I settled on a chocolate milkshake.
Yeah, that about sums my Feb 14 of this year. Hahaha. Not too bad compared to the previous years, as if I remember how those previous years went down. =))