Went out last week to watch the #SugarSmashGin concert w/ a friend. I have heard of this event months ago but never thought I'd actually come out and watch them. Why? Financial reasons, what else is new? However, I had thoughts that out of the three bands playing.. GB would be be the one I would watch out for. Little did I know that they've already been here before, and that this is not the first time they're visiting the Philippines to play a show.
And then, the sudden turn out of events revealed a surprise that I would be, once again, watching a concert I had zero hopes of even going to, for free. It was a last minute thing: Shereen won tickets a few hours before the concert. She rang me and asked if I was available to go out that night. I was in the middle of catching up w/ The Mindy Project when she called. :)) But the gist of the conversation was I said yes and I hurriedly left the house to get to the venue.
PS: What do you think of the GIF as a banner for my future events-related posts? :)) I figure that since I shoot in burst mode, might as well find a use for these other photos so they won't go to waste. Yay or nay? 
When I got inside the venue and found our seats, the crew just setting up the stage for the first of the three main bands who will perform. The opening band, Color It Red, just finished their set 20 minutes before I got there.
All photos in this post were taken by me, unless stated otherwise. Please inform me if you are going to re-post these elsewhere. Thank you!
SMASH MOUTH
First up to take over the stage were Smash Mouth. For me, their set felt like it went on for two hours compared to the next two acts that followed. I remember that they performed their hit singles but overall, most of the songs I heard from them were probably from their more recent albums that I wasn't aware of because they did not sound familiar at all. :O There's this one song that I was hoping I'd hear but I couldn't remember the title at the time: Pacific Coast Party. Sadly, that one didn't make the cut for their Manila setlist.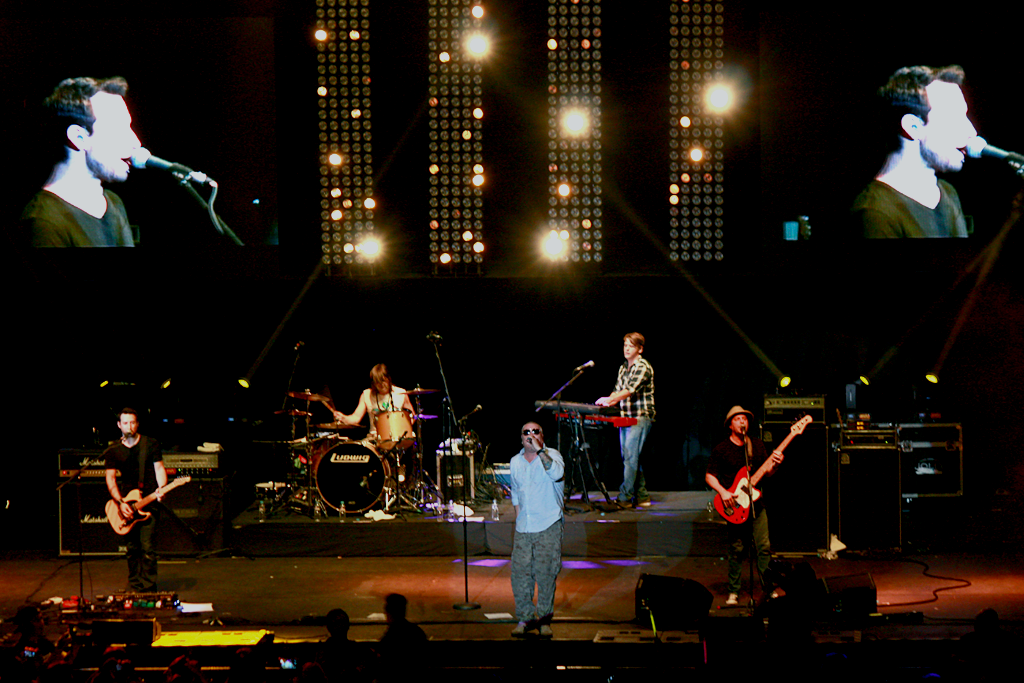 Smash Mouth
Since their set felt like forever (how I feel when I'm watching a band performing songs I don't know 🙁 ), I found myself observing their performance instead and then I noticed a certain member who moved a lot compared to the rest of them. In every song, he'd be running around the stage.. making him so hard to take a photo of. And then in one song he went down the stage and around the audience area. Haha. I snapped these photos throughout their set. He and the vocalist were entertaining to watch, actually. Capturing the interaction moments between band members during shows iz my speciality. Lol…. just kidding.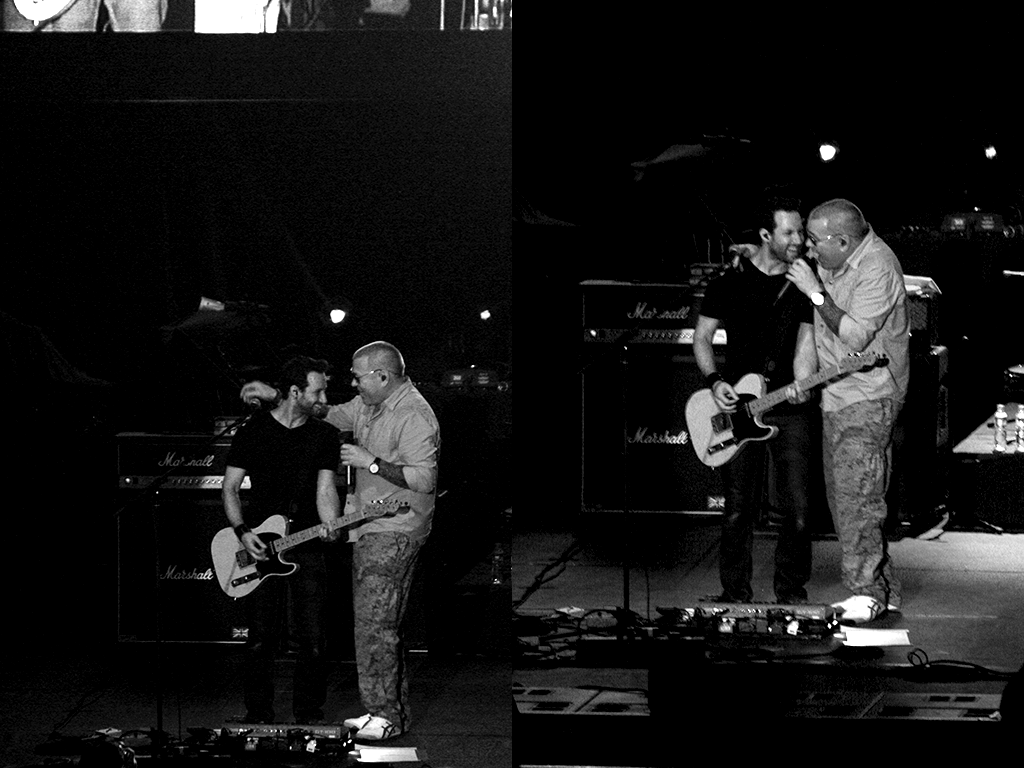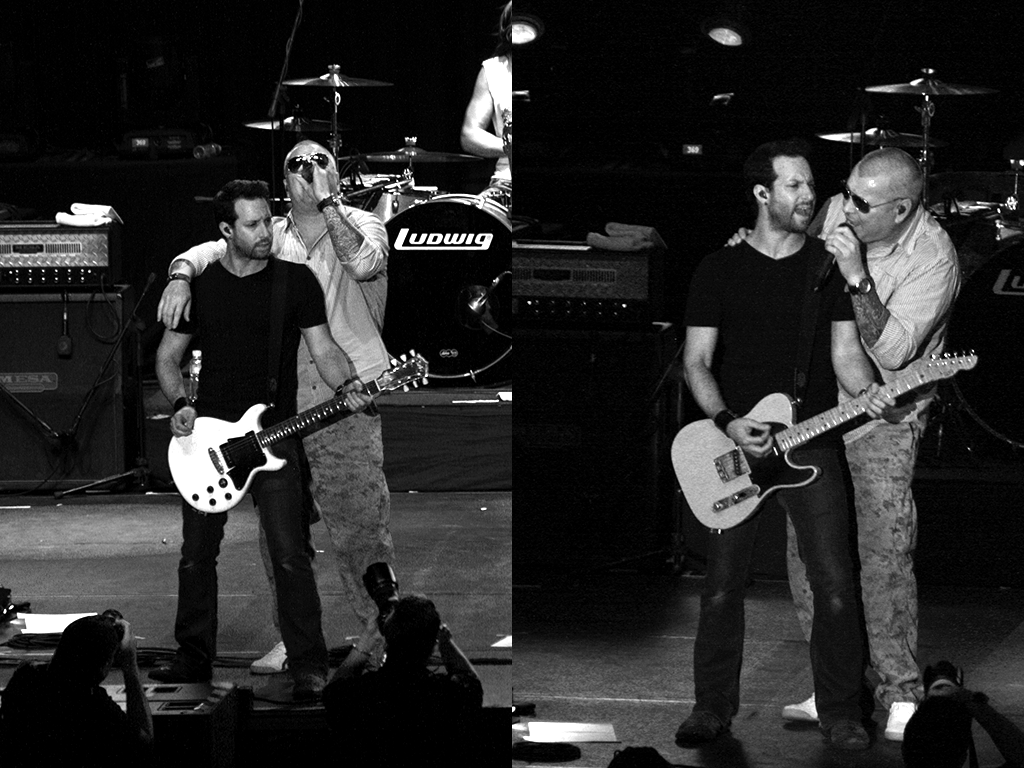 Sean Hurwitz (guitars) and Steve Harwell (vocalist)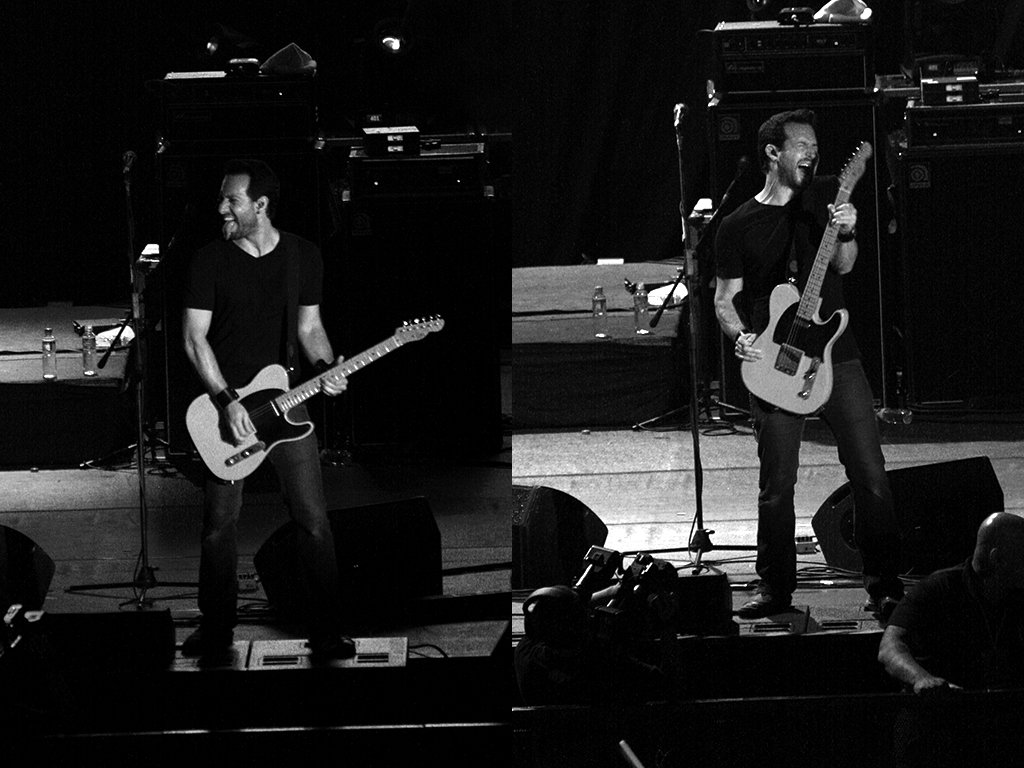 Sean Hurwitz
I had a conversation w/ Sean the day after the concert (met him through a mutual friend, hehe) and then one of the topics in discussion was related to the audience from the previous night. I may have oversold ourselves and said that we're super loud in concerts to him through twitter the night before the concert (AFAIK we are, really!) but it didn't turn out like that on the concert night itself. Lol I'm so sorry. 😐 I feel embarrassed, too. :))
Admittedly, people were more familiar w/ the songs from the second band (Sugar Ray).. BUT personally, I think SMouth's songs gets around more than SRay songs do. We just don't notice it, and it isn't that obvious unless you pay attention. To me, the voice of Steve Harwell is like a trademark already. Just look at his credentials here, as a start. You're probably going nuts now thinking something along the lines of "Oh so HE'S THE ONE WHO SANG THAT SONG!!" The voice sounded familiar but you just couldn't put your finger on it.
Maybe it's just me who noticed but in the past couple of years, a lot of SMouth's songs have been included in several movie soundtracks already. Whereas SRay.. other than being a chart-topper in their prime years, not really sure what happened to them after that.. oh Mark became a TV host, and the rest is history. People seem remember them more.. maybe because Sugar Ray's songs are more relatable, but Smash Mouth's songs are ..fun and they don't look into it after hearing it on a TV show or from a movie?
Wow that was pretty long. Just my opinion, no offense meant to anyone. I've no problem at all, so I hope no one will misunderstand my lengthy post about them okay. :)) They were fun to watch, included songs that I knew to perform, what more can I ask for? They were just part one of the trip of reminiscing the 90s through music. There's more to come!
SUGAR RAY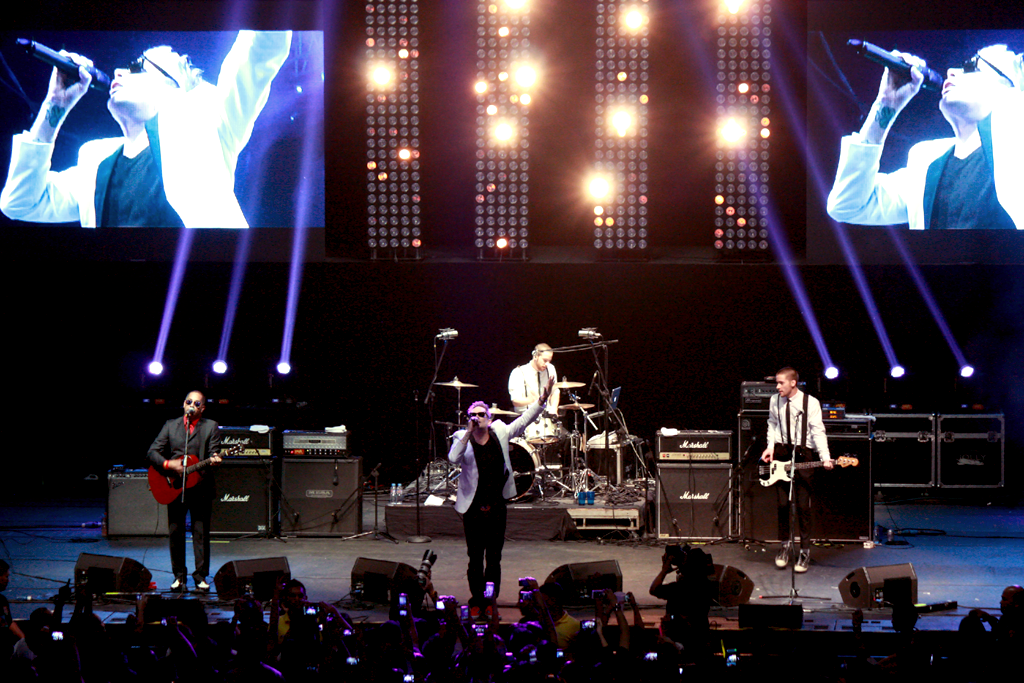 If the previous band's set felt too long for me, this next band's set felt too short. Again, it might be because this time I know most of the songs they performed so I was paying attention to it more so that why it feels like it just went by too quickly for me.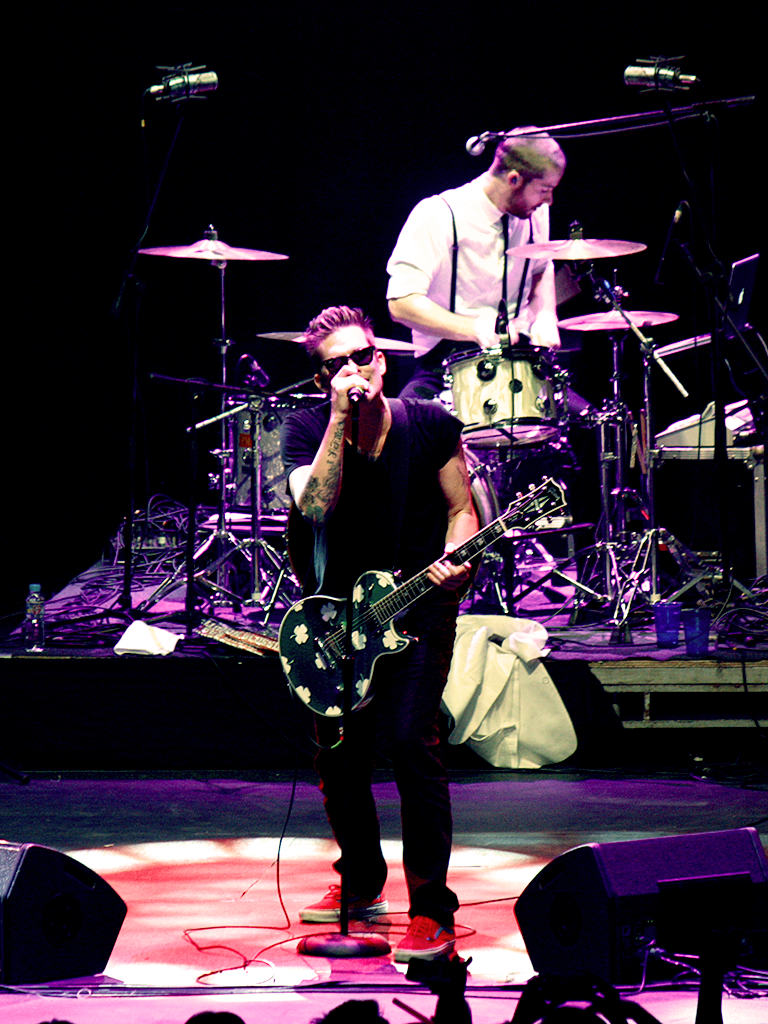 Where do I even being w/ Mark McGrath? First, he doesn't look like he's aged since 1999! Plus points, brah! Too bad I wasn't able to get a decent photo of him performing sans his shades.
Second, I watched this episode of Celebrity Wife Swap that featured him and the Coolio the rapper on the afternoon of the day of the concert. Thinking I wouldn't be able to see him IRL, might as well see him in a semi-realistic environment instead.. and that's where I discovered that he is very hands-on with his children. The helicopter dad who "hovers" around his kids as much as possible. God knows how old that episode is, but that was cool to know that he participates as much as he can w/ raising his children. 😛 I also enjoyed the exchange of banter between his band members and the overall kulitan they did. Their set was so fun and entertaining, my only complaint is that it did not last longer than it did.
Out of all the songs they performed, given that songs such as Answer The Phone, Someday, When It's Over will be the ones the audience will be anticipating to hear live… it was the song Fly that made its mark in LSS territory for me. It's been a week and I am still not tired of listening to it. Basically, it's stuck. =)) The video above is their performance of Fly from their Manila show, audio quality is PERF. 😉 (Video not mine)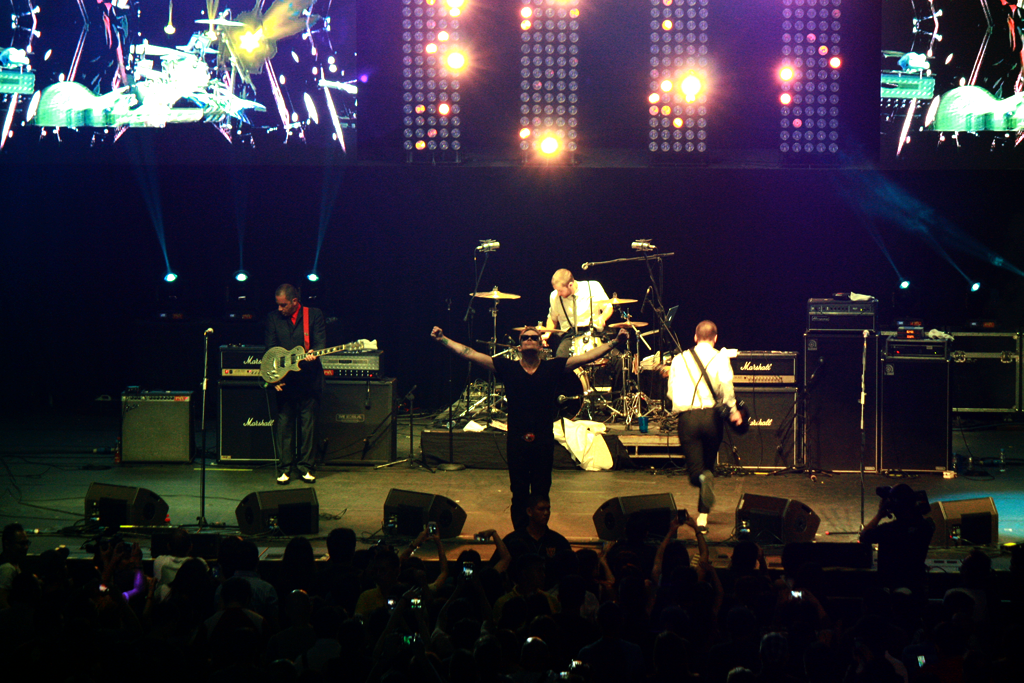 If memory serves me right, Mark said that they will be back sometime next year.. so I guess there's an upcoming Sugar Ray album in the works as I type this entry. :))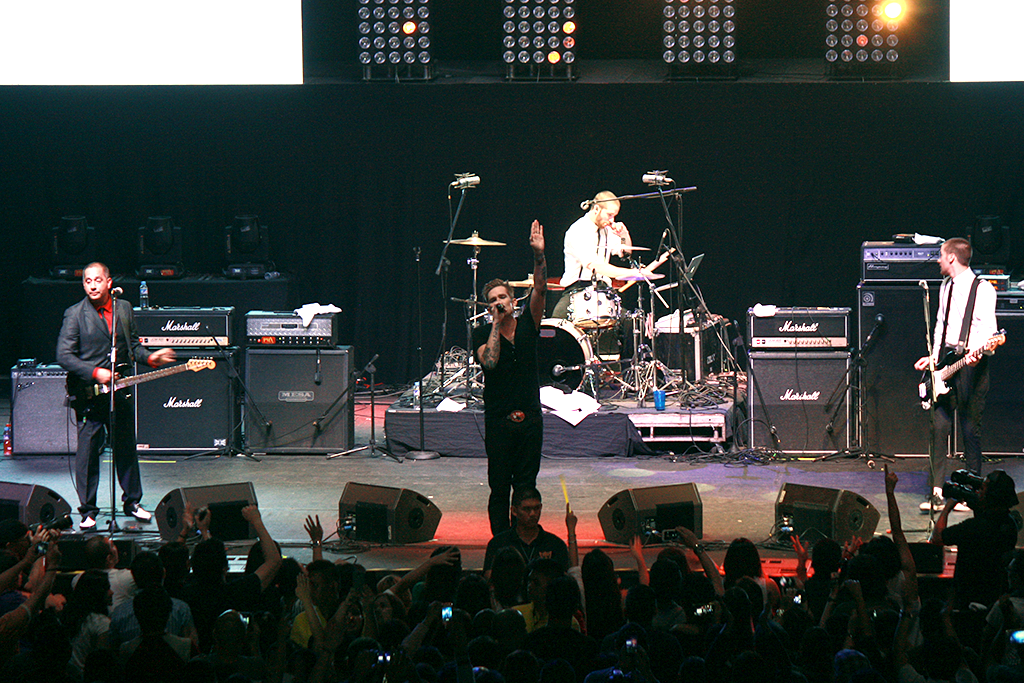 See you later soon, Sugar Ray! Also, Mark, I've two prints of photos from your show that will be waiting until you guys come back to be signed~ HAHA.
GIN BLOSSOMS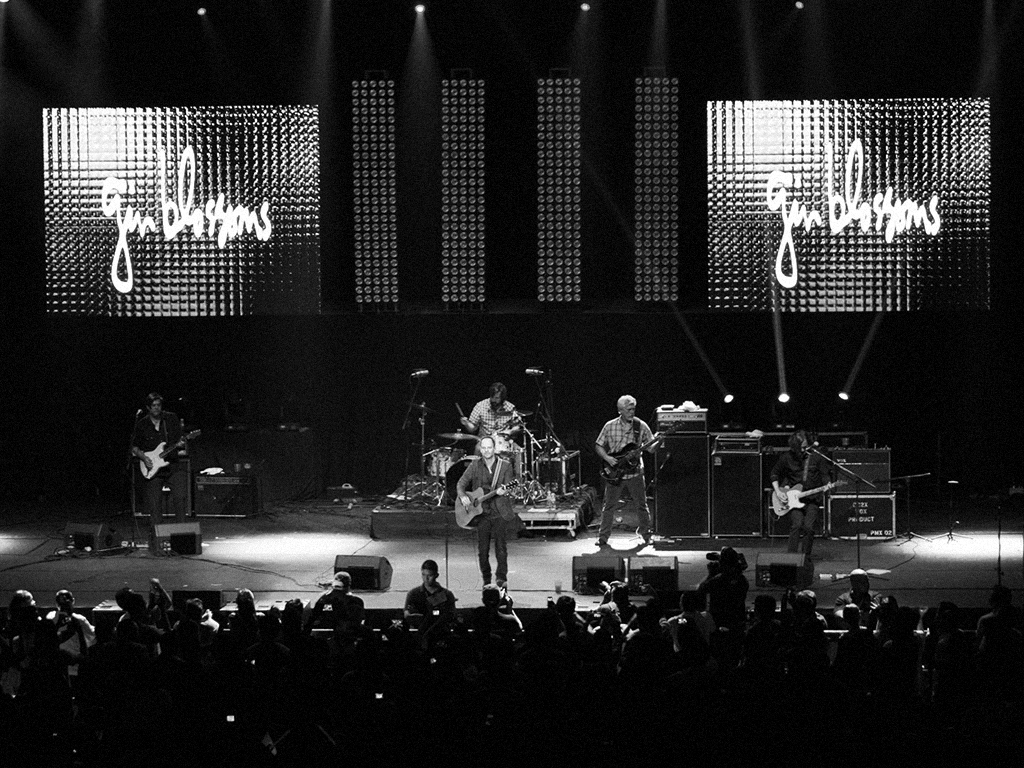 By the time Sugar Ray finished, a good part of the audience left which was saddening.. but who can blame them? The concert landed on a weekday (Monday) and they have jobs in the morning to wake up early for. I stayed and finished the whole show though! I was waiting for my chance to watch an old band and this was it. :))
Plus I did say before that they would be the one I will be watching out for if I went. I say that this is the first time that I watched a band who can be considered veterans, speaking of age. Does that make sense? No? Well, compare to younger bands like Evanescence (regardless of their genres), GB is pretty old.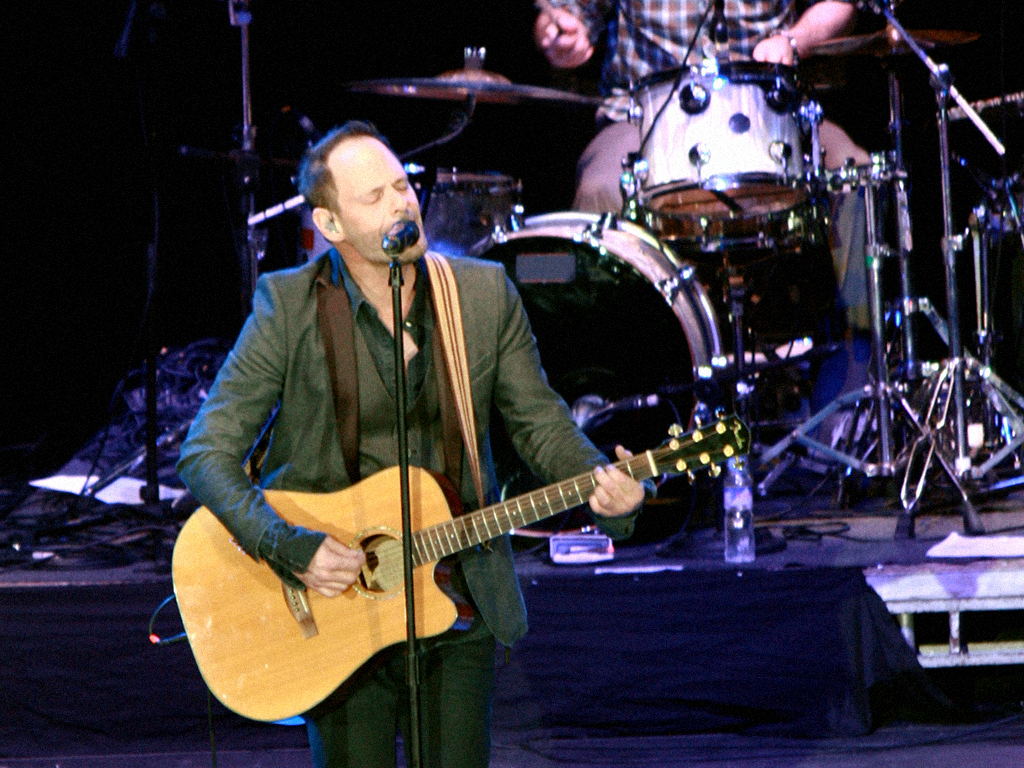 Robin Wilson
But old does not mean they don't have the talent anymore. It was surreal to hear them live, for me ha. :)) See I've only played their CD from time to time, thinking I'll never hear it live.. and when I did, finally.. wow, it was an amazing experience. I should watch more oldie bands more often.
Air Supply, I'm coming for ya… if only senior citizens would stop hoarding tickets to your shows LOL. They have visited the country more than any other touring artist have. They are probably on par w/ the number of times David Pomeranz has visited the Philippines. =))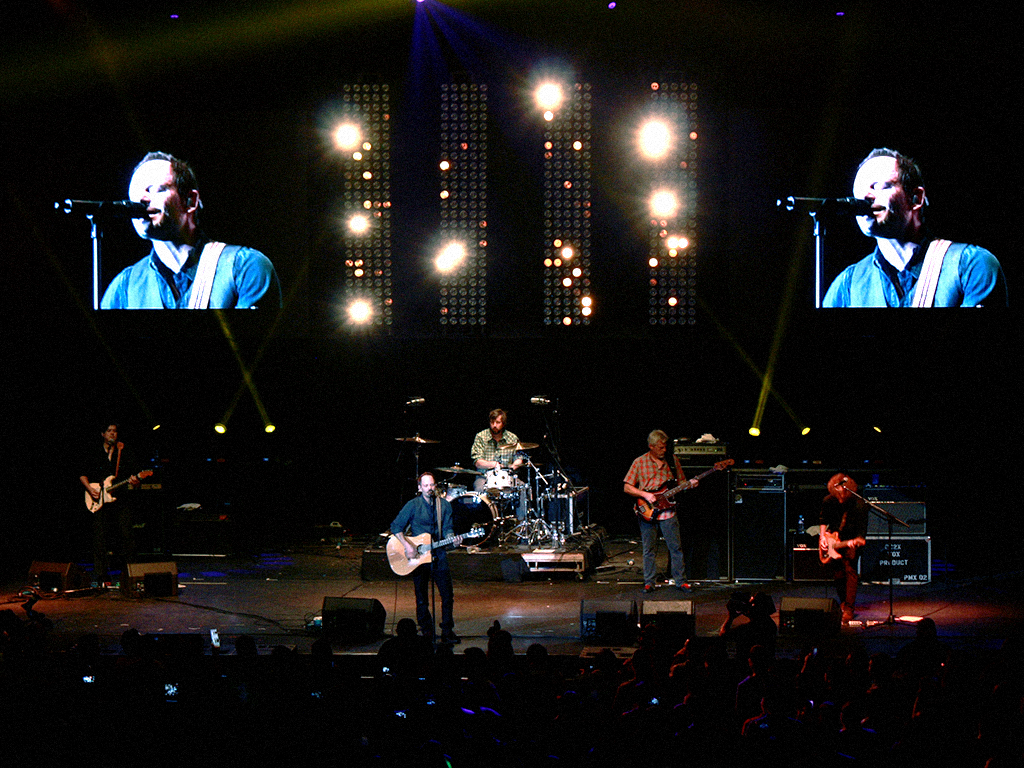 They dedicated their song "As Long As it Matters" to our Cebu kababayans affected by the recent earthquake at the time. I heard that they (all three bands, not just Gin Blossoms) also donated a portion of sales (don't quote me on this) or was it merchandise sales to the victims as well.
Since they arrived late, literally 30 minutes before they got on stage (fresh from the US, jetlag present and all) they had to cut their set short.. also because it was already late. Never had to stay until after midnight at a concert until this night. They had an acoustic show at a mall somewhere in QC the next day anyway, so it's all good.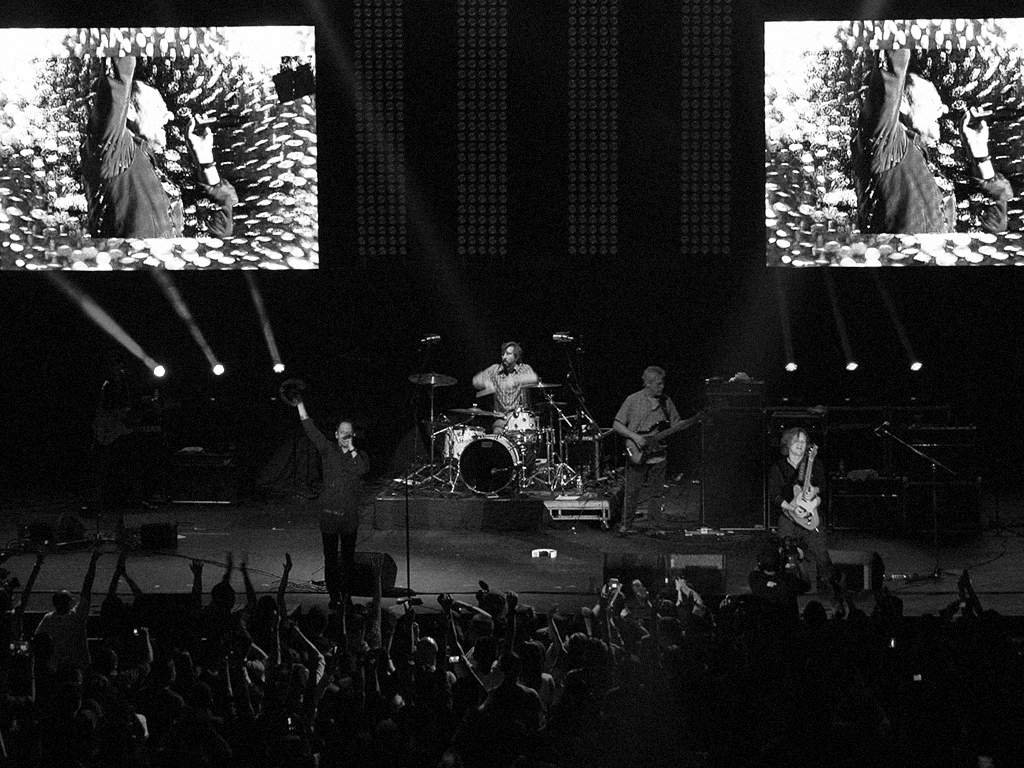 Gin Blossoms closing the night
On our way out, we saw our friends Tasha and Rob, and talked a bit before going our separate ways. I borrowed the copy of the show setlist from them to take a photo of.. they didn't get the one from Smash Mouth though. And here's our obligatory photo op w/ each other for tonight! (Thanks for the photo and setlist!)
Next day, though there was no assurance, my friend and I decided to try our luck to meet some of the guys from the bands before the leave the country. Unfortunately I wasn't able to catch any of the guys from Sugar Ray before they left, but I got to meet some of the memberss of Gin Blossoms and Smash Mouth. Going back to Smash Mouth, we hung out w/ Sean Hurwitz that afternoon. Good talk! Thank you for being accommodating and game on chatting w/ us and hanging out even just for a short time. Everyone we met on that day were so nice and friendly and very chatty, hehehe.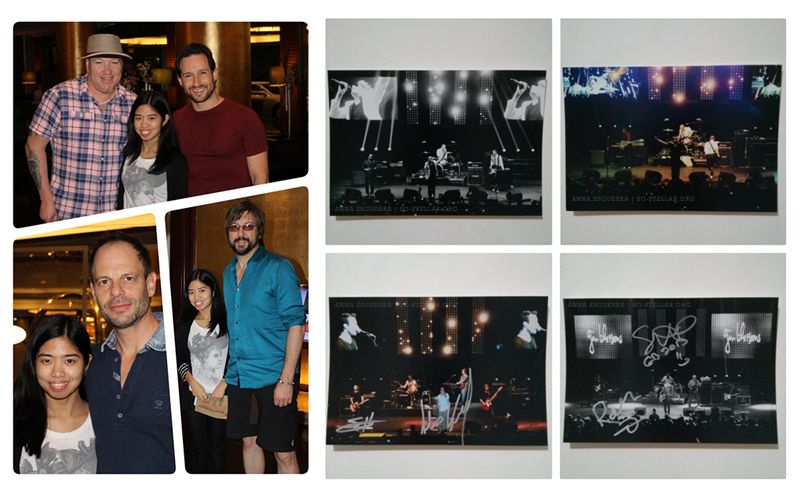 Top: Photo w/ Steve and Sean of Smash Mouth; Bottom left: Photo w/ Robin of Gin Blossoms; Bottom right: Photo w/ Scott Hessel of Gin Blossoms. Photos from @vhonne21. (Thanks!) Prints featured on the right side are mine.
Thanks for signing my prints from your show, too! I think this is something I should do more often.. but it's risky because you never know what time bands usually leave the next day after their show. Usually just hours after their concerts they leave. :
That's all! My account of this show ends here. Oh yeah, none of these will be possible if Shereen had not invited me to watch with her in the first place.. Thank you very much for taking me to see them! Another group of musician from my imaginary bucket list of must-see people that I can cross off now. 😉