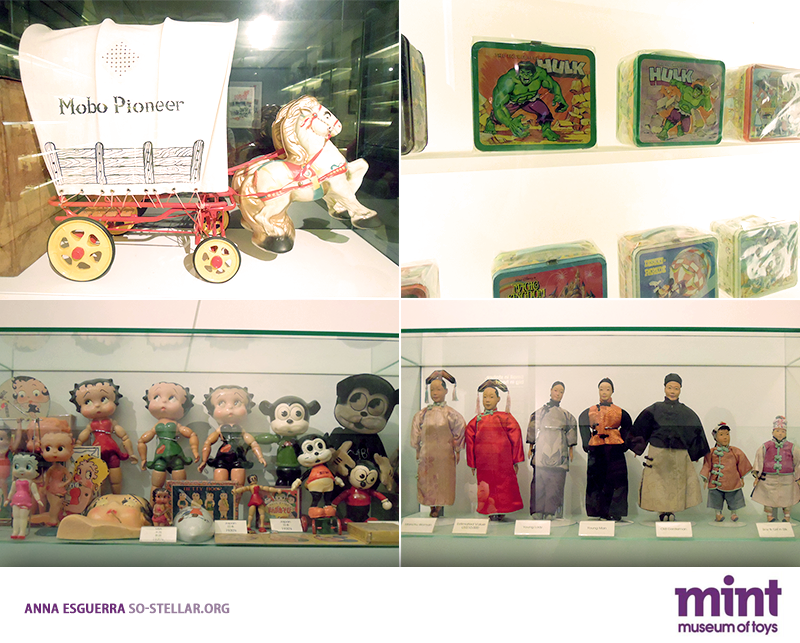 Mint Museum of Toys, Singapore
Toys! Who doesn't love toys?!
I know I do. . . BUT not these kinds of toys that I am going to talk about in this post. BEFORE YOU THINK OF ANYTHING ELSE, I meant computer consoles are the types of "toys" that I enjoy now. Gadgets, basically. LOL. Personally, I think they're both a tool and a toy at the same time. Seeing that most hand-held gadgets these days are like multimedia powerhouse that you can take anywhere you go. Plus it keeps us entertained, among other things that they are capable of doing.
Now that my disclaimer is done and out of the way, going back to the topic…
Sadly, I have outgrown children's toys. With that said, it does not mean that I don't appreciate seeing them anymore. I actually get sad whenever I see toys just stacked up in a corner, or stored somewhere with no consideration of how they're being stored (for example, they're all jumbled up in a sack or whatever) or when I go to a toyshop and see that it isn't that busy anymore. Kids of this generation are just not that interested in toys anymore. Rather than buy a toy, they would rather stay at home and play video games all day, or surf online all day.
During my short visit in Singapore last year with a friend, we went to visit the Mint Toy Museum. I was not expecting much. I just wanted to go somewhere, some place, to as much places as we could while we were there. By default, since it's a toy museum, I should be able to see majority of the known toys around the world, right?
Upon arriving at the museum, we were slightly disappointed that it was very small. Other than that, there was a small cafe in the ground floor. From what I remember, the entrance fee was either SGD $14 or $15. I'm not sure if that's expensive already but there you go. Haha. I don't convert my every expense when I'm in another country.
I also want to point out that this museum was hard to find!! I'd say the "Red Dot Museum" is a lot bigger and far interesting (looked like a huuuuge telephone box to me!). Too bad we did not get to tour that museum! We already took a taxi to go to the toy museum, but even the taxi had a hard time find it. Maybe we couldn't understand each other, but I remember we did showed him a map. In the end, the driver just dropped us at a "nearby landmark" and for the next hour we were walking around from street to street until we finally found it.. 2 streets away from where the taxi dropped us an hour ago.
By the time we found the museum, we were short of breath. Thankfully there were comfy sofas inside the museum, only on some floors though. 😛
The museum's building has 6 floors, I think. From the 2nd floor – 6th floor, is the museum. The toys are either categorized by era or type of toy(?), that's the easiest way to put it. Per floor is a different era of toys. I can't categorize it properly because while looking at my photos (and this is a year later!), I got confused as I was trying to sort them. Lol.
Oh well, I suppose I'll let the photos speak for itself. 🙂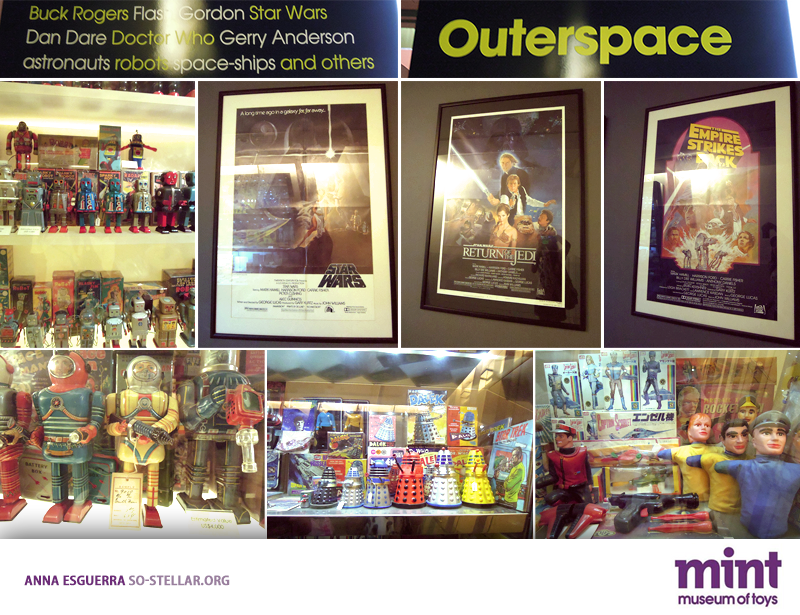 These are some of the things they have on the Outerspace floor (5th flr of MMoT)
4th floor of MMoT displays toys and merchandise from popular characters
LEFT: Vintage lunchboxes (made from tin) | RIGHT: Assorted vintage toys from the 60s-80s era.
Everything looks familiar except Golliwoggs and the first photo on top from left
I kinda don't see how relevant this is to the "toy museum" part, but hey it's The Beatles!
We got to this floor where the displayed toys were from the early 1920s-50s.. and then I saw these toys. There's more but I'm too lazy to post-process them, but here are some of it. Early designs of the Mickey and Minnie mouse characters! And other cartoon characters and toys that I do not recognize at all. The "Five Little Nigger Boys" dolls scared me at first. o__O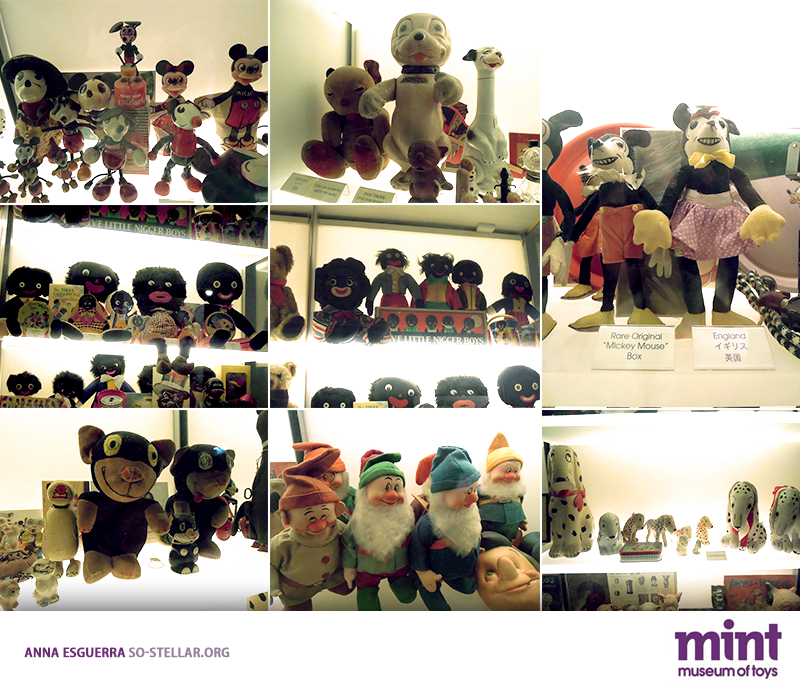 If it isn't obvious, THEY ALL LOOK CREEPY x FREAKY. I'm sorry but it's true!
Started from 5th floor, now we here. =)) Here's some of the toys and things you'll find on the first floor of the museum. Umm, I thought the monkeys were cockroaches at first though? Doesn't that creep you in the least bit that the early toys children played with are cockroach toys, if ever? Lol.
The figures lying down on their backs on the glass display are the mechanical monkeys. Years later, other mechanical animals were created such as horses and dogs, as seen in the photos. Haha.
Apparently, the mechanical monkey is one of the earliest toys created, dating back to 1880-1920. I'm sure I've read another story of this background elsewhere.. uh, but I can't be bothered to research about it right this second.
I almost forgot but I found Teddy in MMoT! How could I forget him, Mr. Bean's Teddy is a freakin' ICON! :))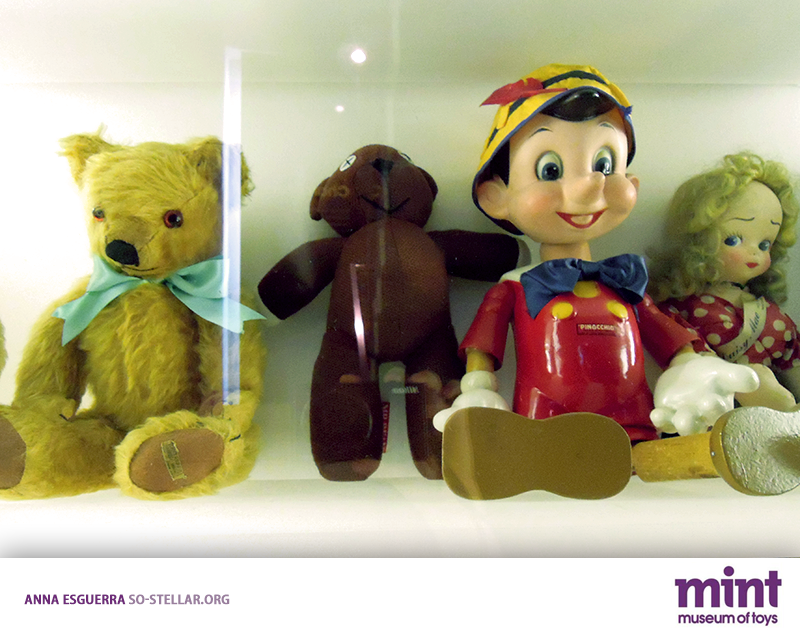 Teddy!
Overall, despite the shortcomings.. I did have a good time visiting this quaint toy museum. Seeing new and old and modern toys and learning a thing or two about their historical background was worth the $15. My suggestion, I guess, is I hope they add more toys there, keep up with the times I say! 😛 Although it's still more important to stock up on the older toys because, IMO, they matter more than the current toys we have. Heh.
Mint Museum of Toys
26 Seah Street Singapore 188382
+65 63390660
www.emint.com | details on contact information + how to go there
We didn't get the chance to take a quick break in their cafe (even though I most likely wanted to.. because FOOD and DRINKS and I'm game on tasting new food!) on our way out after checking out all floors because we were in a hurry to go back to the apartment we stayed at, and prepare for the Dream Theater concert we went to later that night.
PS: We also got lost on our way to that concert, hahahaha! I think we have mastered the art of getting lost in SG. It's easy to get back home anyway, but not when you go home late at night. Also, that country is 100x safer than Manila, so.. eeez okay!