Here's the thing with posts like this: 90% of the #WhatsOnMyPhone posts all over the blogosphere are for iPhones. I hardly see posts for the Android phone users out there. You can't say that the reason for this is because "no one" uses Android phones that much compared to iPhones.. that's not true at all. 😛
I'm not the first to create such a list but I hope this will be helpful to people who are looking for apps to download to their Android phones. Us Android phone users gotta stick together, right? HAHA. Some of these you have probably heard of from their iOS equivalent, some may sound completely unfamiliar. Either way, my goal here is to introduce these apps to you.
Without further ado, here's my phone's homescreen: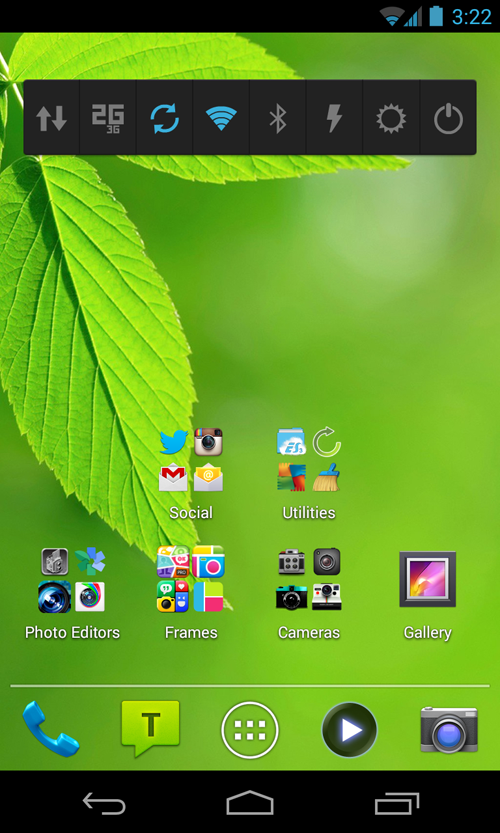 One might think that since this phone is an Android, I would spend a lot of time making my phone flashy and put all sorts of widgets and things to make it look 'busy' and 'customized'. Because, why not, right? "FINALLY, I'M FREE FROM THE RESTRICTED ANTI-CUSTOMIZATION ENVIRONMENT OF IOS!!" No. The truth is, I would rather not because I feel like it will slow the phone in the long run. The phone's storage memory is non-expandable too, so I am trying to leave enough space for photo storage for the camera.
WARNING: This is an incredibly long and detailed post. 🙂