This was way back in April. Part of my pending posts that I am struggling to get published so I can move on with my life. :))
WOLFGANG! L: Mon Legaspi | C: Basti Artadi | R: Manuel Legarda / Back: Francis Aquino
A week after our Dos Cojones gig, Atan left and went back to the states. But that didn't stop these guys, my friends from high school, from going to another gig. The timing was perfect because it's a band that the guys really like and haven't seen for a long time. As far as I know the last time I watched Wolfgang w/ them was in 2007 pa. :))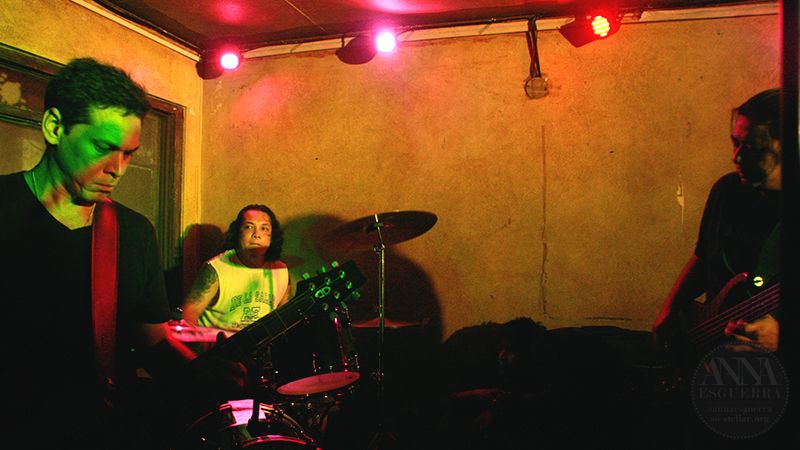 Gig on a weekday, in SaGuijo bar. Since it's a weekday, we were expecting that the place won't be full. By the time the band arrived and at the start of the show, the place became packed. I thought I would be able to get nice photos because I was close.. apparently, I got too close that there wasn't any space to compose my shots.
Basti Artadi
Excuses, excuses. LOL. I'm not used to being this close when it comes to taking photos at shows/gigs because I get conscious when they notice. He probably didn't, but I was still thinking that he did anyway. All the time I was thinking that maybe he noticed it and he's getting irritated that I kept pointing my big-ass camera in his direction. =))
Francis Aquino's performing his solo, everyone was paying attention including the band
I have more than a hundred shots from this night but when I weeded out the blurry shots, these were the only photos left that's decent enough to share. :)) I need better lens next time I'm in Saguijo, then, cuz it's too dark. My lens were too slow. I need faster/sharper lens. Or I could use a speedlite.. buuuut no thanks, I'd rather not lug around another accessory that will add weight to my already heavy camera.
Anyhoo, here's the last one from this set, of Basti again. Most of the photos I have were of him cuz he was easier to shoot since he was literally in front of me.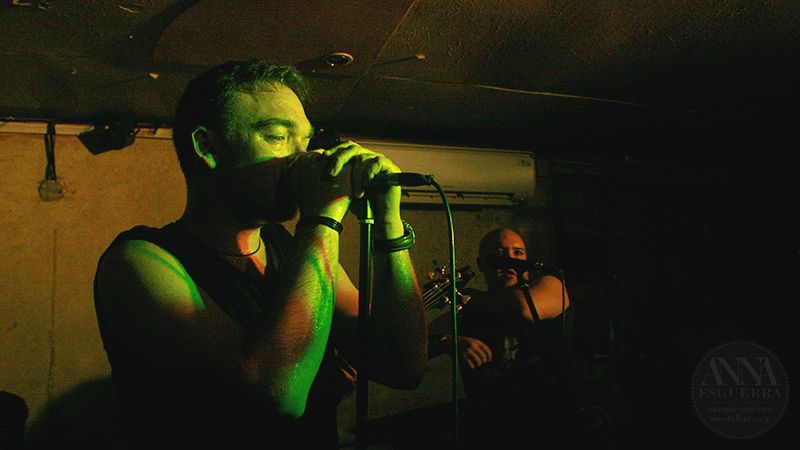 We tried to meet the members after the show to get a photo with them. The guys were ecstatic to finally meet their 'idols' while I was there calm and composed every time I asked for a photo and for them to sign my albums. Hahaha.
Lol, faux/pseudo Instax Mini.. Wala lang. I thought it looks nicer if presented like this. Apparently not so much. But here you go!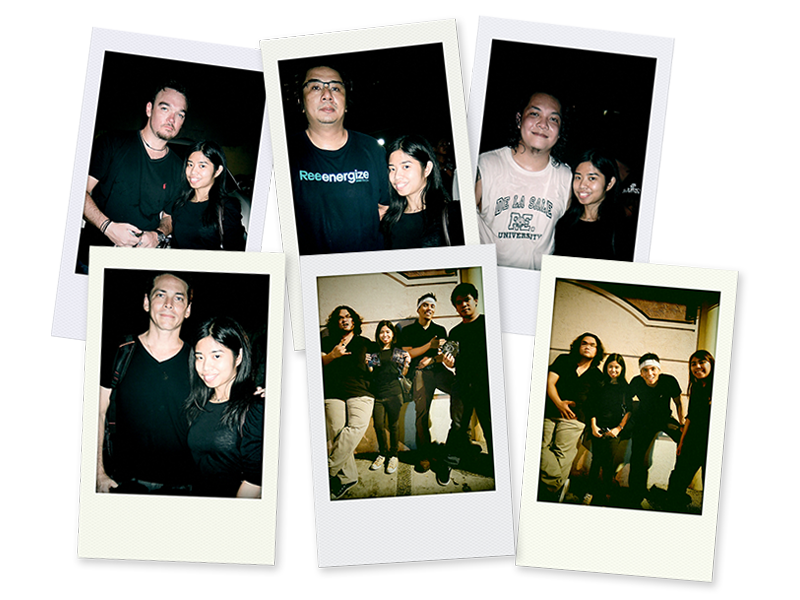 All in all it was a fun night. Free everything, haha! Thanks B! Good to see everyone! Mike, B, Gelo, Clarizze! (Hahaha parang last week hindi nagkita, no?!) Thanks to Clarizze for agreeing to watch w/ us, too. I wasn't sure she would be up to meeting some of my friends outside college but glad everything went smooth. :))