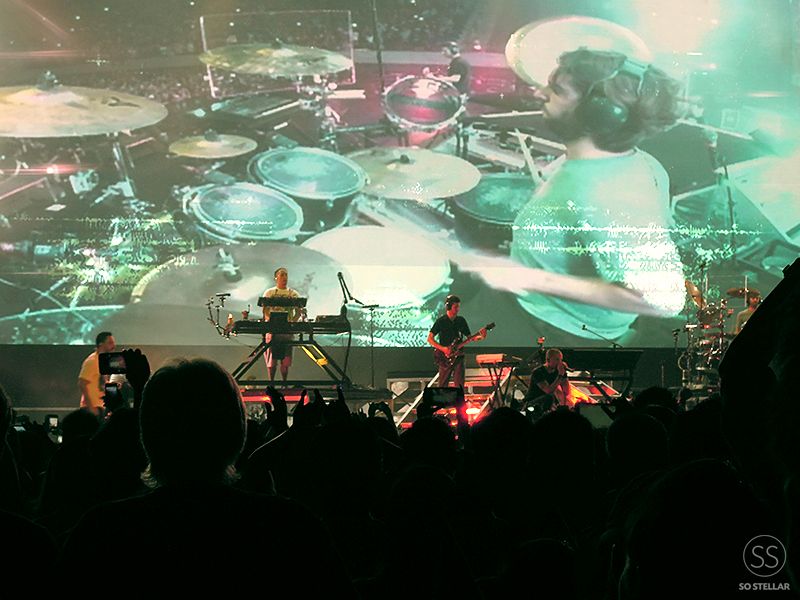 Linkin Park
Would you look at that… I had accepted the fact that I won't be watching my all-time favorite band during their concert here months ago, BUT the universe conspired and made it possible for me to go to their show in the last minute.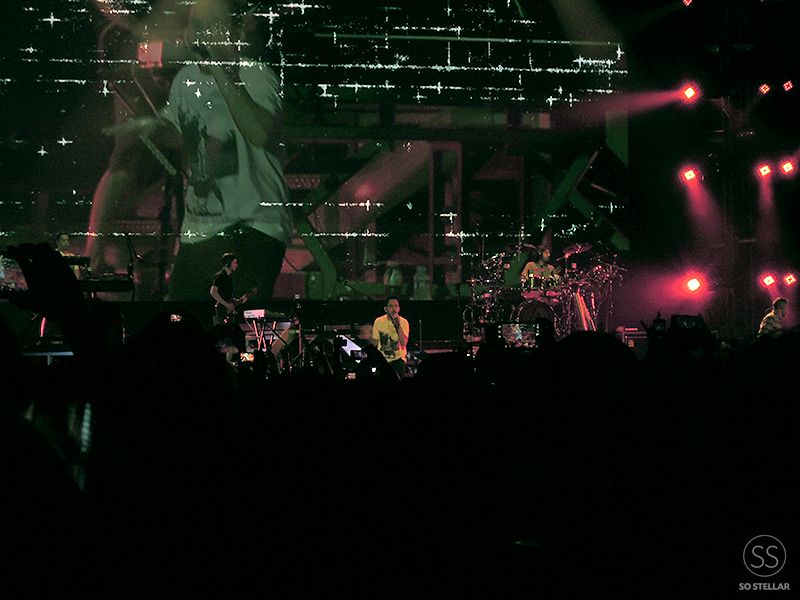 Linkin Park, wala kayong kupas! You performed your old songs flawlessly. It felt like I was taken aback to my teenage years as soon as I heard that familiar intro from one of your songs in Hybrid Theory during the first set! Goosebumps by the first song. No other band I've seen in a concert has made me experience that. :))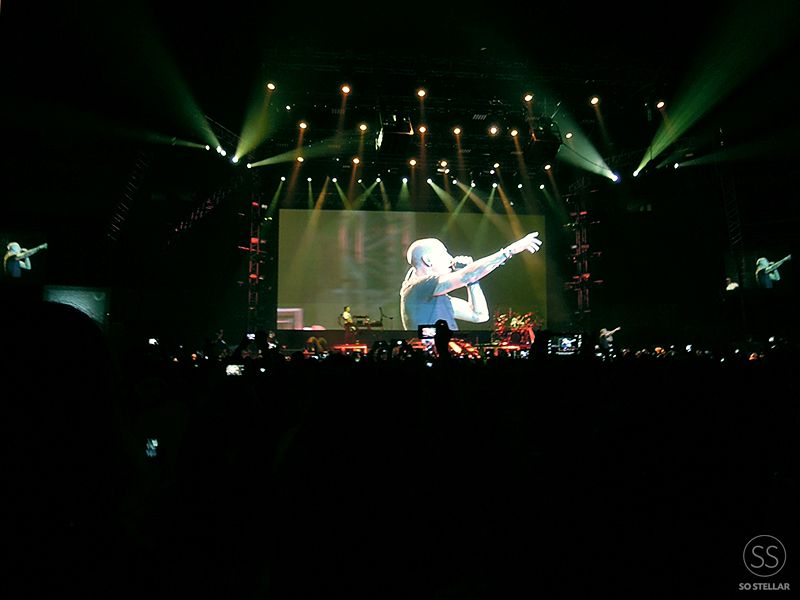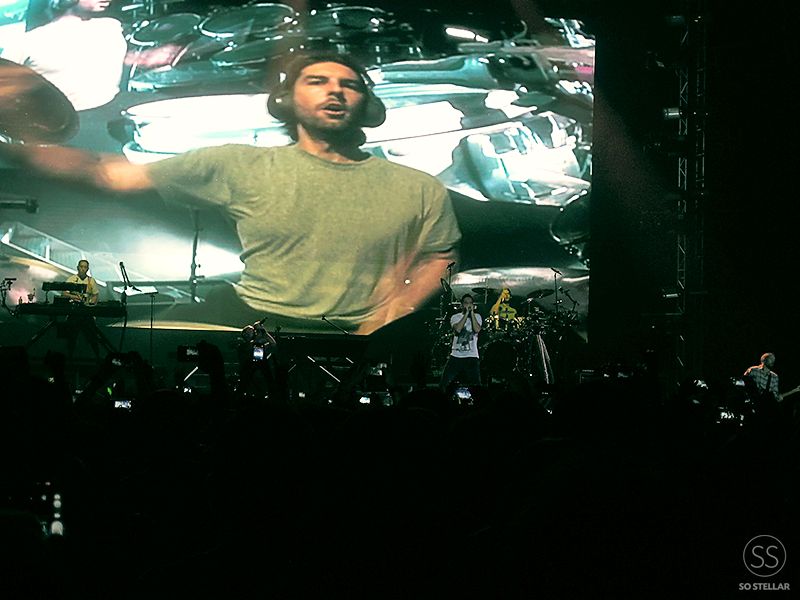 Can we just pretend for a second that Rob Bourdon was looking at me in this photo lol
This sounds cheesy but watching them perform after 9 years and seeing them in the flesh was like seeing an old friend again. That type of friend whom you haven't seen in a very long time, and you have stopped talking and basically fell off each other's lives. Fast forward to the present, you happen to see them again, and see how far they've made it, you feel very proud for them.
There's no denying that I am not much of a "hardcore fan" as I was before, but I still listen to their earlier music from time to time for nostalgia reasons. I'm sentimental like that.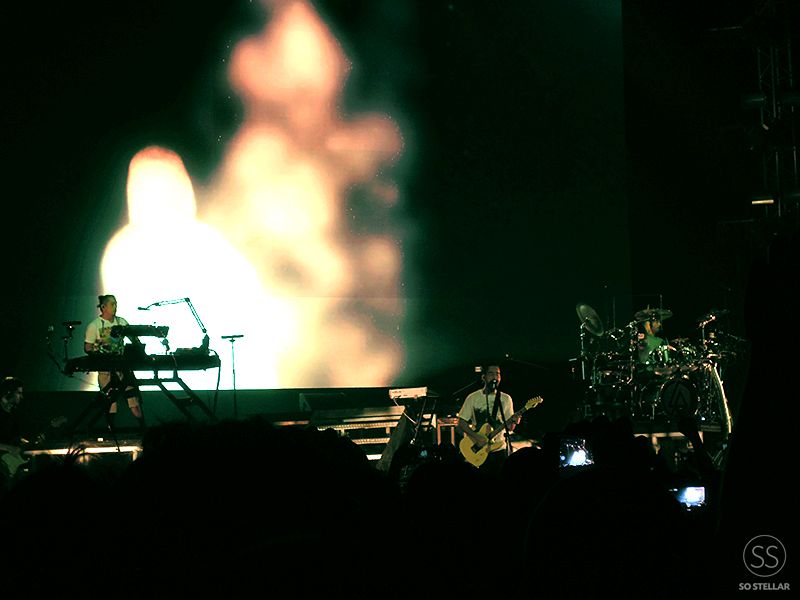 ….Aaand that brings me to how out of place and left out I felt when they played their newer songs and I felt that I couldn't relate to it anymore. Maybe it's age, or whatever, but there are some tracks on the new albums that were in the setlist in Manila that, to me, sounded like they were made in a hurry. ..Or forced, and doesn't have that "Linkin Park sound" compared to their other tracks that we all have grown to love and has stood the test of time (AKA songs that never get old).
Actually, I dislike 3 songs from their recent albums: Victimized, Burn It Down, Lies Greed and Misery. :)) I dunno, I'm just not feeling those songs, guys.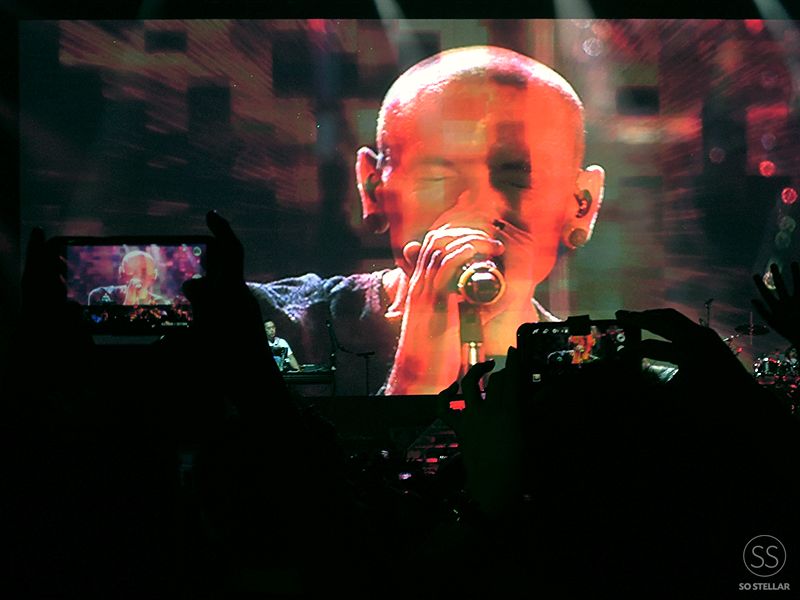 Chester Bennington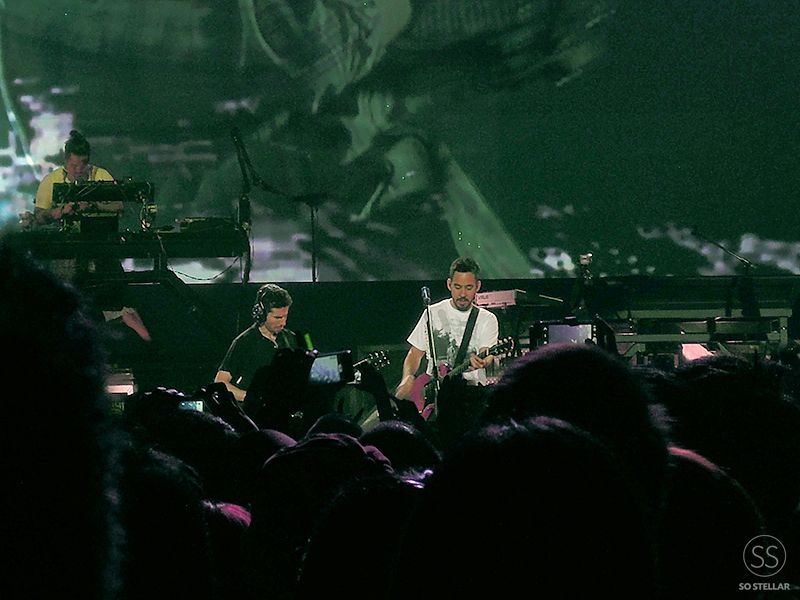 Joe Hahn, Brad Delson, Mike Shinoda
I wished they performed Pushing Me Away though, or better, the Reanimation remix of it. Ever since seeing it in Live in Texas, I've always wished I'd get to hear that live. Prolly the most feelz LP song of all. :)) Other than that, Crawling was missing from the setlist too, but since Lying From You was performed, it's all good. I also like Robot Boy from their recent album, unfortunately it wasn't included in our setlist. I like the medley of Leave Out All the Rest/Shadow Of the Day/Iridiscent too.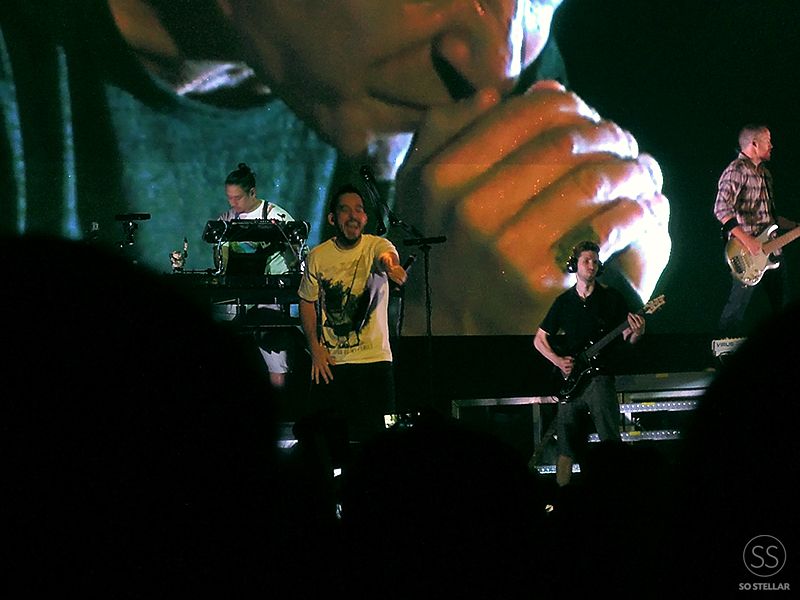 Joe Hahn, Mike Shinoda, Brad Delson, Phoenix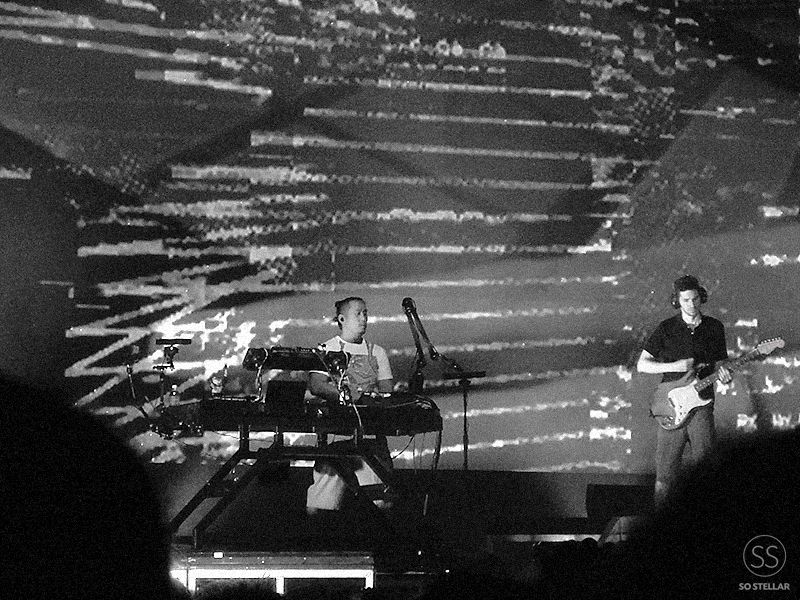 In terms of my photos naman, I'd say I have improved since the last show. Lol they aren't better (though I brought my DSLR, I wasn't able to use it cuz it would be pointless since I couldn't see half the time!) but definitely better than my blurry photos from 2004. I now have clearer (well, you can recognize the person in the pictures) photos of Chester and Mike.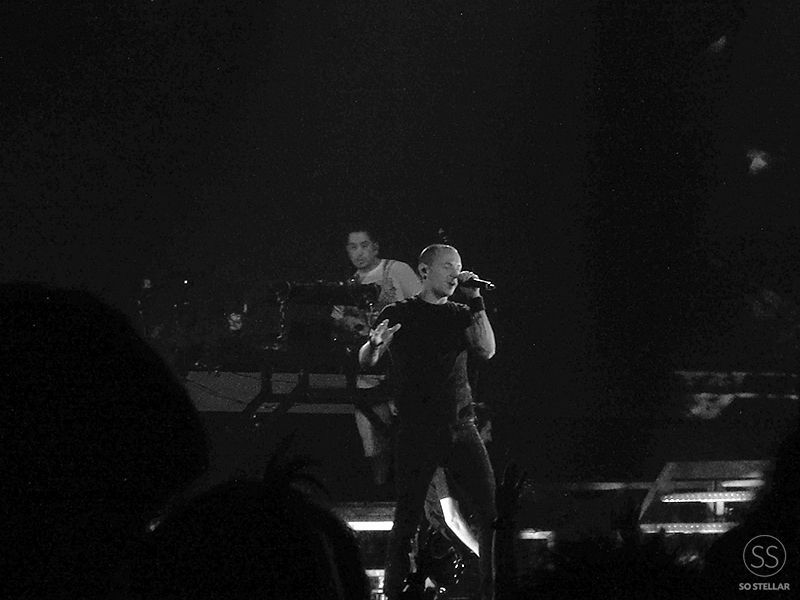 Chester Bennington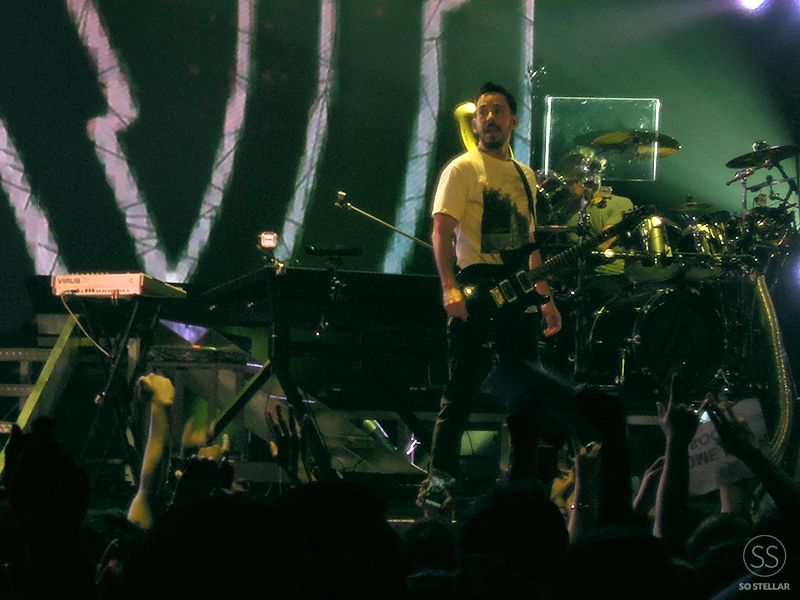 Mike Shinoda
I was fortunate enough to watch their first show here in 2004, and even more that I got to watch them from the barricades facing the stage mismo (read that again: I was in the very front, yeah!!). In my opinion, I think the first one was better because it was the time that I knew every song they performed.. but if I were still a follower to this day, I would say that both concerts were good and exceeded my expectations.
Comparing the 2013 show to 2004: I had a better view during the first show (if you haven't figured it out by now, look at my photos again, hahaha!), setlist was better in their first show, audience impact definitely improved (mas na-feel ko yung audience sa show this year than in 2004), louder audience in the second show, more interaction during the first show (I didn't feel it that much this year, hehe, meron kahit papano pero medyo bitin). There was no non-LP song that they formed. In 2004, they covered Nine Inch Nail's "Wish".
Enough w/ my critic about the show, haha. What's important is at the end of the night, they satisfied an arena full of people who paid to see them. They came back to the Philippines after 9 years (it was a long wait, but they came back, yun na yun!), played for the fans/non-fans/new fans/spectators/the curious, and delivered without any fault. At least to me, there weren't any faults.
Also, Linkin Park's (first) concert (here) was the only show that I actually moshed w/ the audience. =)) I was young. Now I feel too old to exert energy, lol. For both shows, also, I was in the moshpit area. Buwis buhay lang?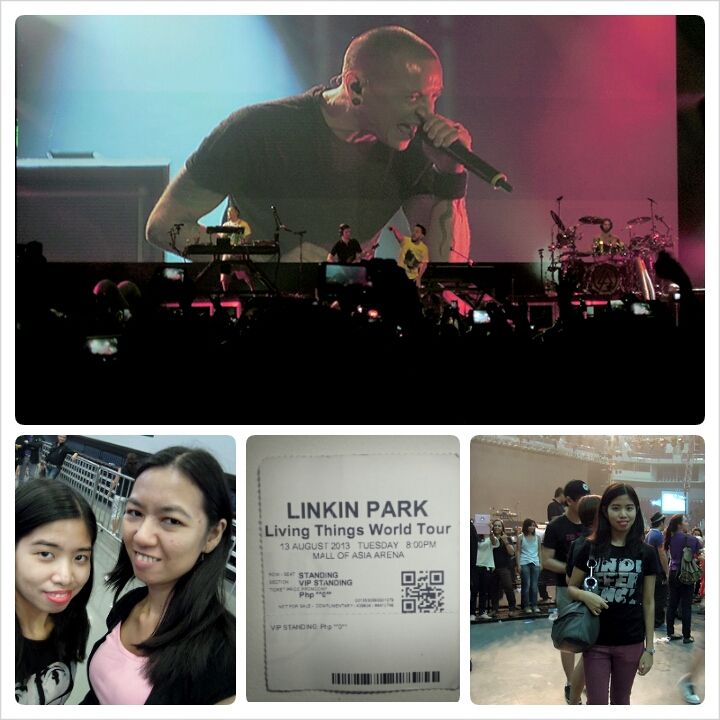 I am grateful for the kind soul who gave me a free pass to this show.. for the early birthday present, hehe! Thank you so much, you know who you are, for this night. I'm keeping this one in the books.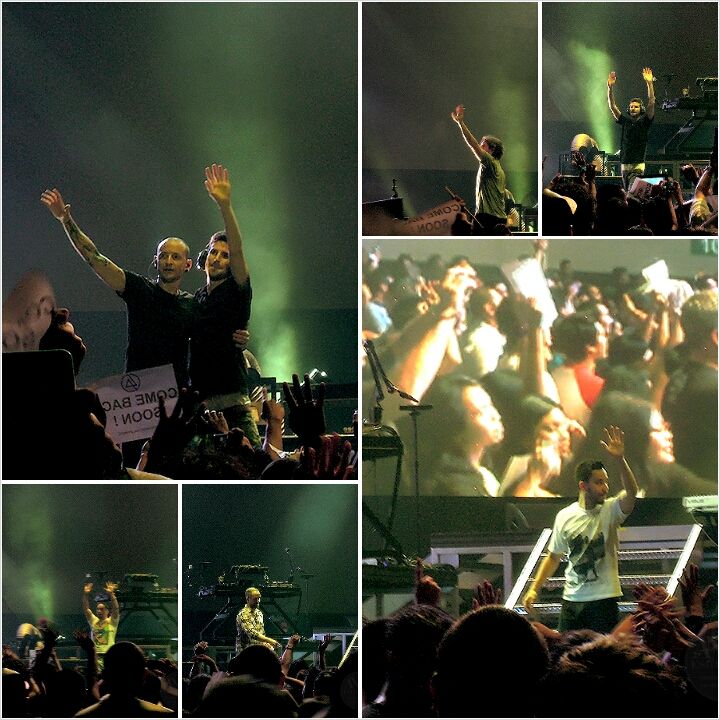 Kudos to you Linkin Park, and see you soon!!
All the photos in this post were shot by me w/ a digicam, sorry if they're rather pixelated and low-res. If I were seated at a higher area, I would've shot w/ my DSLR. 🙁