I have never hoarded in my life.. until yesterday afternoon. I am also quite picky on where should I spend my money on. I may or may not have priority issues, too, because I am in dire need of a wardrobe upgrade, and yet I just spend a whopping amount on a lot of CDs.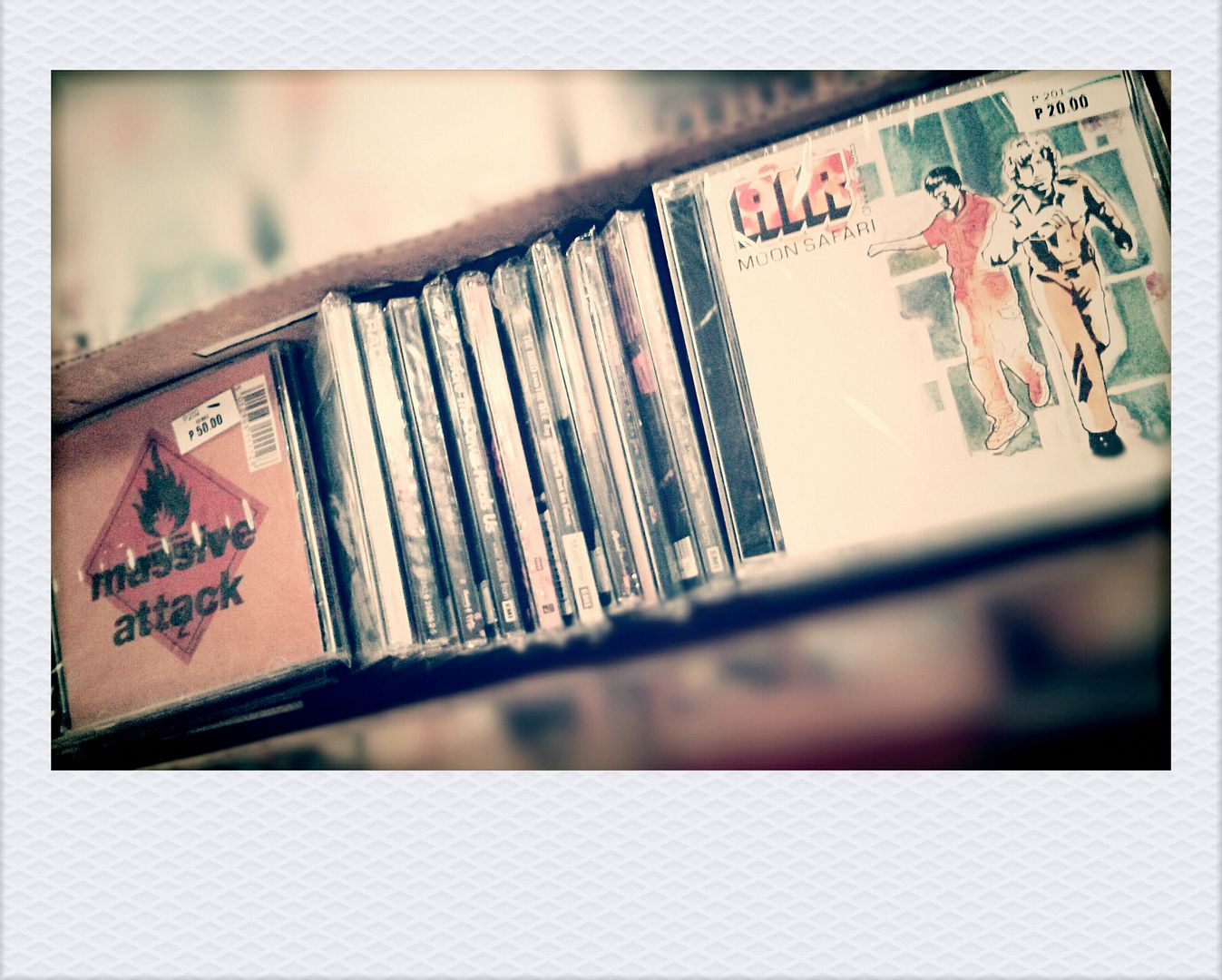 This was my "shopping basket", well.. box. Taken yesterday before I went to the cashier. I wanted to stay longer but I am sure that if I did, I would go home with no money. Lol.
Well, I wouldn't call it hoarding, really, because most of the CDs I bought costs Php 20.00/USD $0.46 each. The other CDs either costs Php 50.00/USD $1.16 or Php 100.00/USD $2.33. One "rare find", more like a recently released album but slashed at nearly 50% off (I guess) costs Php 150/USD $3.50.
Sooner or later they'd have their purpose: I could have some of these albums signed if the artist comes here in the country, or fast forward to the future when these CDs become as extinct as vinyls and it would be the next vintage thing. :))
I didn't expect I would find any Air albums there so when I saw three, I immediately bought them. Same w/ Massive Attack. Heehee, apparently, their albums sold out quickly. I got the last copy of Blue Lines.
Anyway, here's the rest of my "haul" from the Universal Records CD sale. I like calling it as the great CD sale for some reason, haha! Can you guess how these albums were sorted out? :))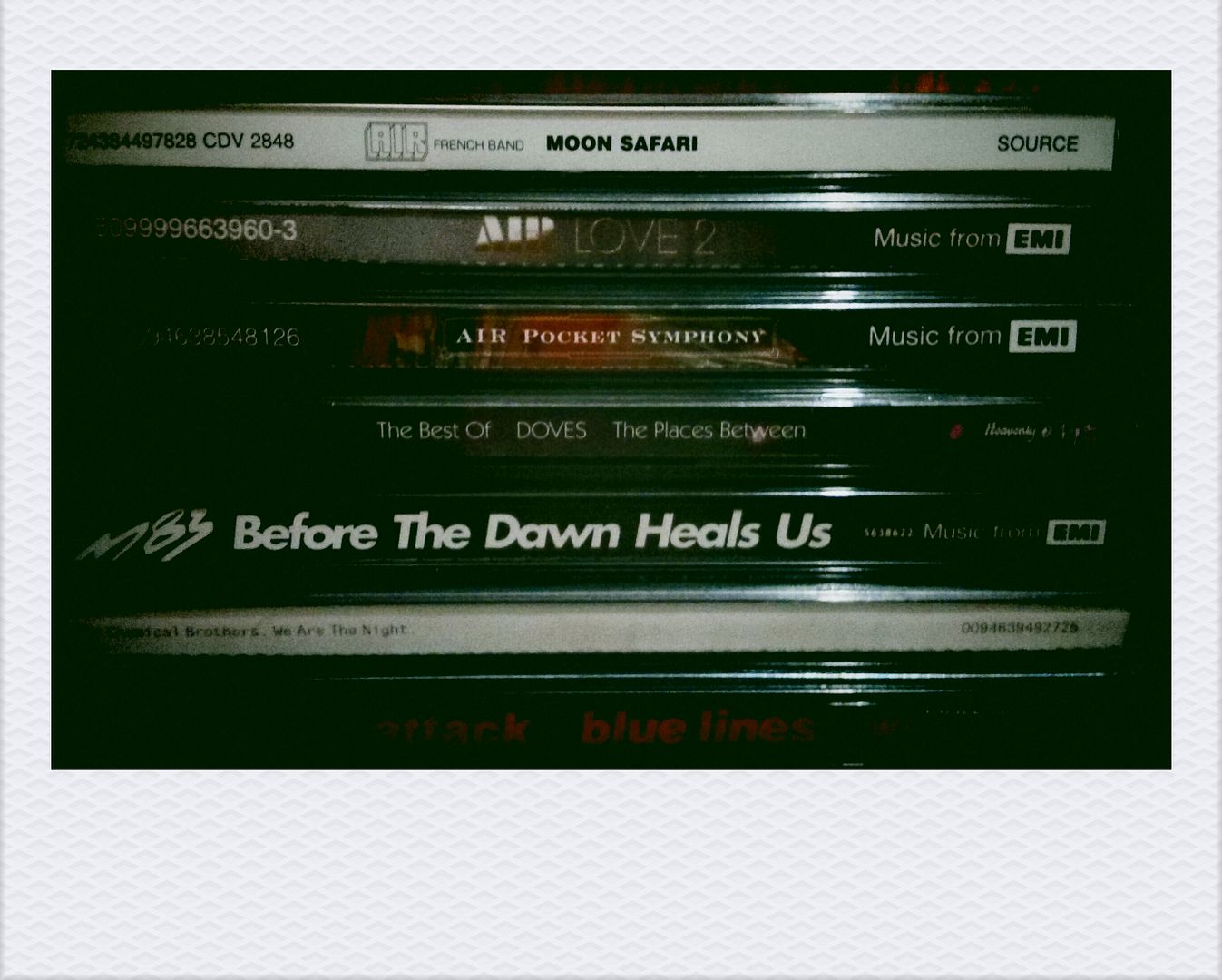 Air – Moon Safari
Air – Love 2
Air – Pocket Symphony
Doves – Best Of: The Places Between
M83 – Before The Dawn Heals Us
Chemical Brothers – We Are The Night
Massive Attack – Blue Lines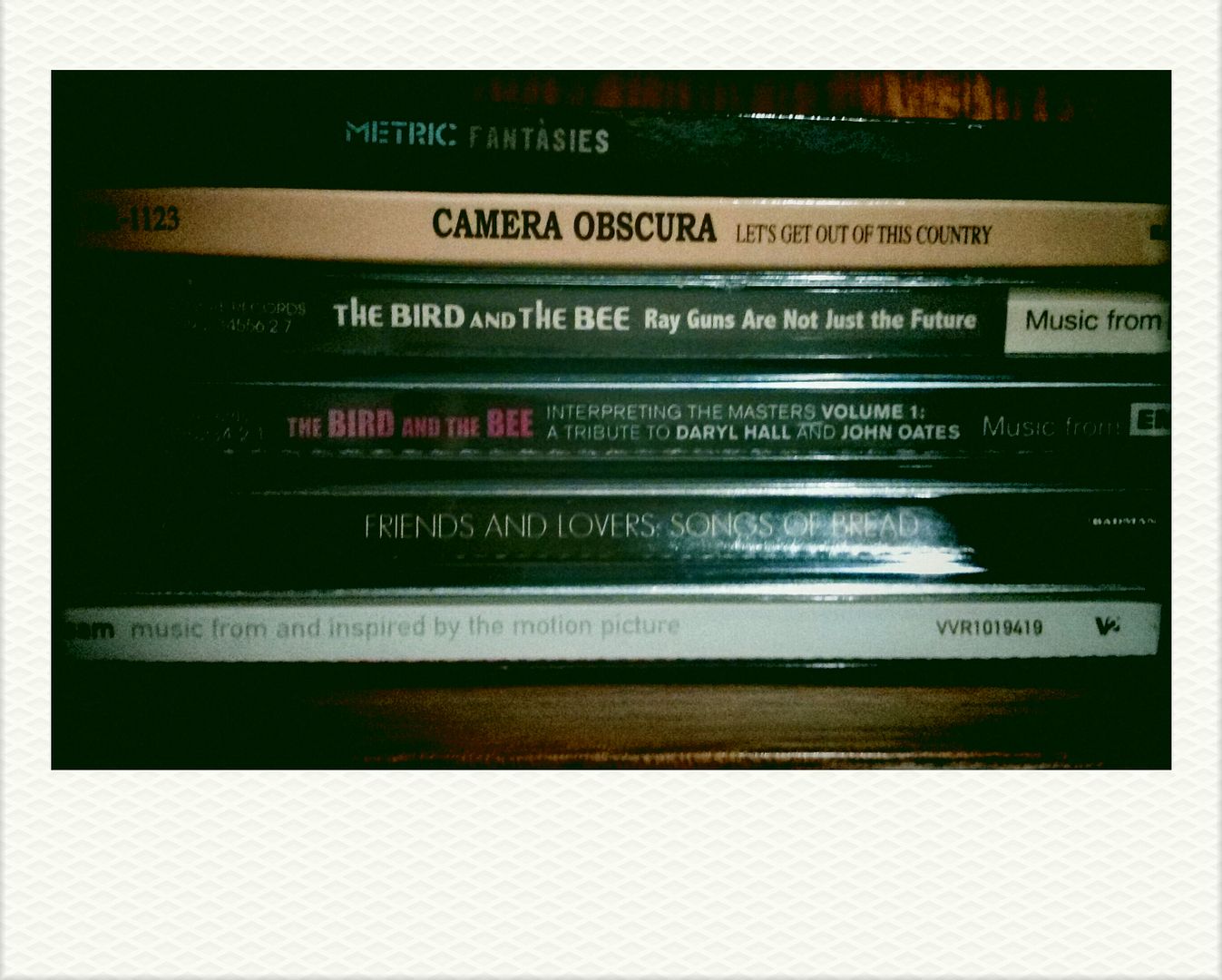 Metric – Fantasies
Camera Obscura – Let's Get Out Of This Country
The Bird and the Bee – Ray Guns Are Not Just the Future
The Bird and the Bee – Interpretend the Masters Volume 1
VA – Friends and Lovers: Songs of Bread
OST: I Am Sam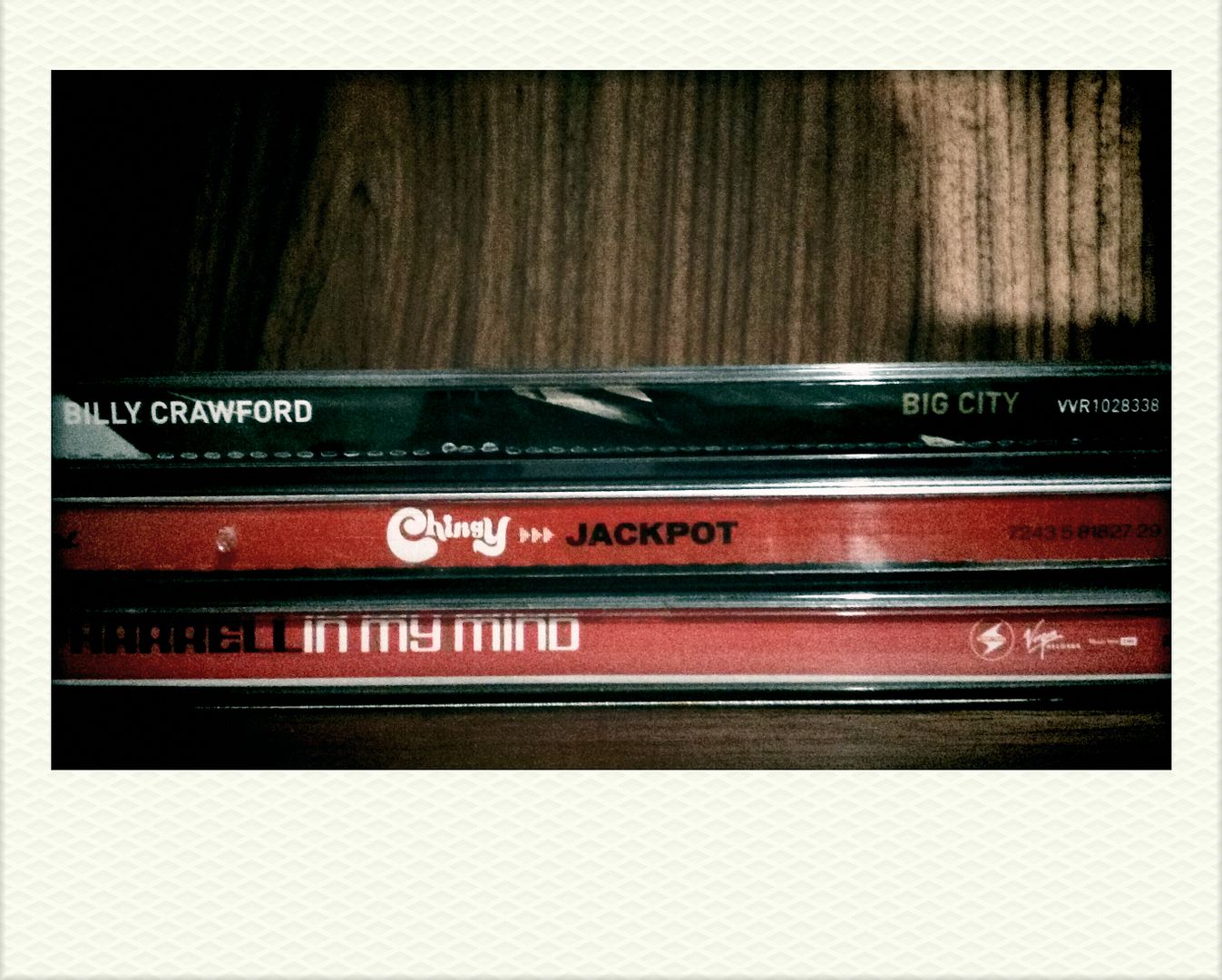 Billy Crawford – Big City
Chingy – Jackpot
Pharrel – In My Mind
My.. slightly embarrassing purchases, HAHAHA. Whatever, they were sooo affordable. 😉 Otherwise these wouldn't be here. :))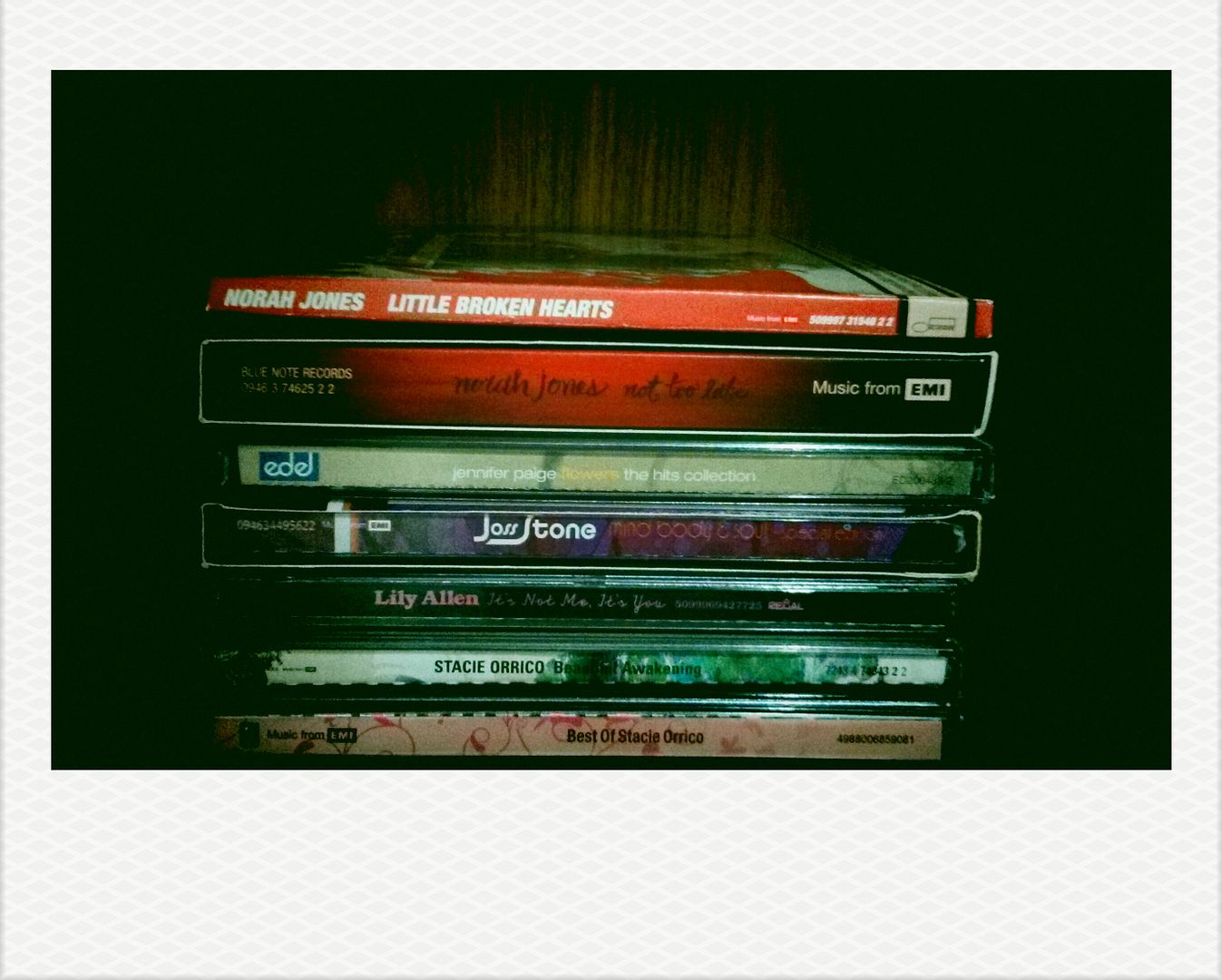 Norah Jones – Little Broken Hearts
Norah Jones – Not Too Late (deluxe ed.)
Jennifer Paige – The Hits Collection
Joss Stone – Mind, Body, and Soul (deluxe ed.)
Lily Allen – It's Not Me, It's You
Stacie Orrico – Beautiful Awakening
Stacie Orrico – Best Of
Lastly.. band albums, woopee!! :dance: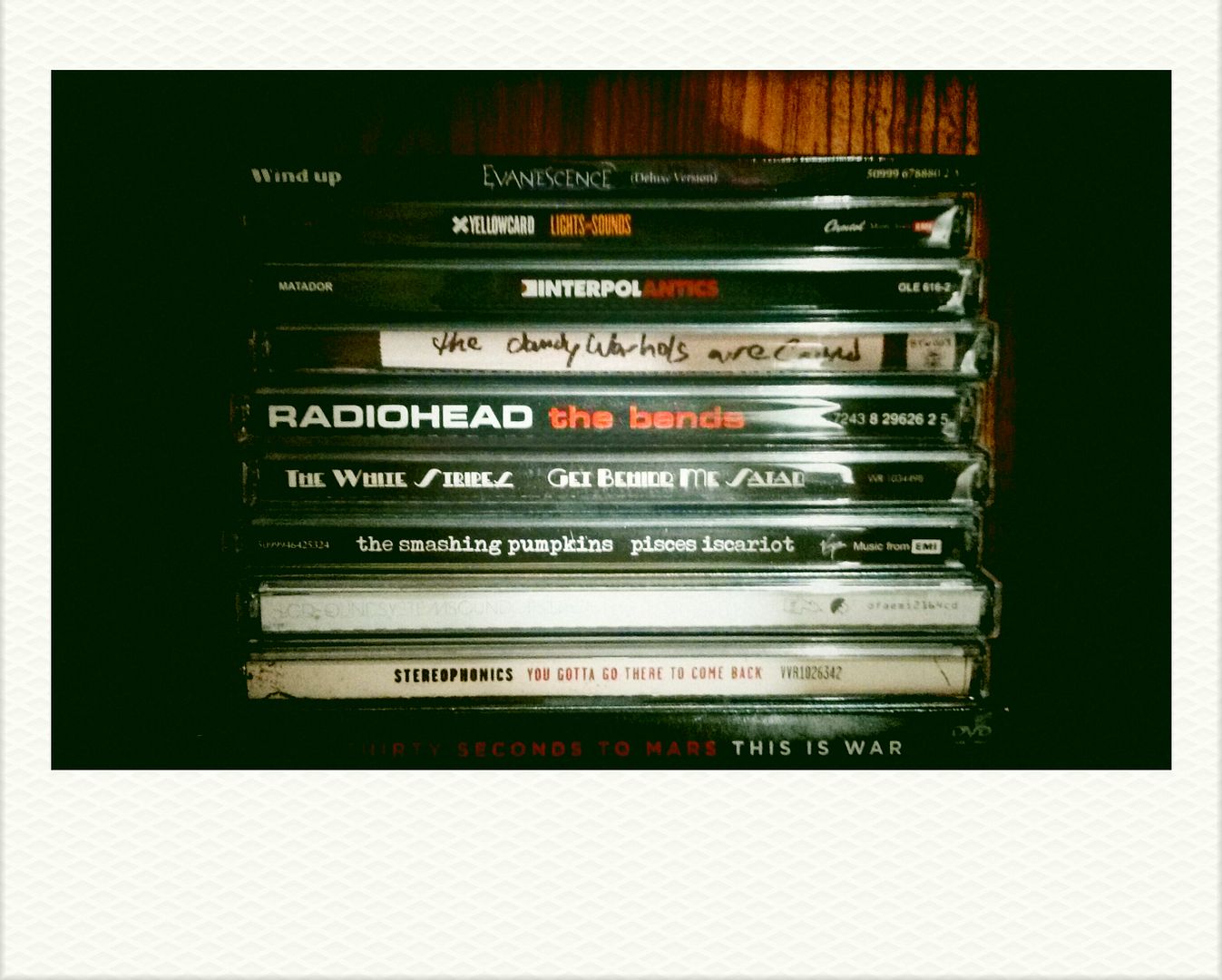 Evanescence – ST (deluxe ed., the only one that costs P150)
Yellowcard – Lights & Sounds
Interpol – Antics
The Dandy Warhols – …are sound
Radiohead – The Bends
The White Stripes – Get Behind Me Satan
The Smashing Pumpkins – Pisces Iscariot
LCD Soundsystem – Sound of Silver
Stereophonics – You Gotta Go There To Come Back
30 Seconds to Mars – This is War (deluxe ed)
Italicized titles indicate that "omg I'm so glad I found a copy of this!!1oneoneone". =))
Who knew I would ever get around to using the word "haul"?! For real though.. next time I might be posting about beauty products and use that word again. Haul. Lol, it sounds so weird. BTW, photos were shot using a Nexus 4/ProCapture app, and edited through Vignette app.
More details of the CD sale here. I'll say this one right now: This weekend is the last two days of the sale! I dunno when the next one will be.
Looking forward to the next one.. but for the meantime, I'm glad it's on its last few days.. I do not want to come back and blow all my money on more of these. I actually have no space for these new purchases.
I hope you find something especially if you're coming from a place far from QC area, otherwise the trip wouldn't be worth it. Come early before the good albums run out.
Good luck and happy shopping. :))