It's been a long time coming but we finally did it! Before we would just casually throw out this crazy idea of going out of town, for a few days, out to the provinces and just relax, unwind, have fun. I believe that we've talked about it for years and no concrete plan has been agreed on…
Until 3 months ago, the four of us were online and started a conference. One of my friends brought the idea up yet again and suddenly, we have came to the decision of going to Cebu during the last few weeks of May. Things were going out according to plan (yay!), especially because we are on a tight budget. We were able to score discounted plane tickets on time, and on our preferred days, too!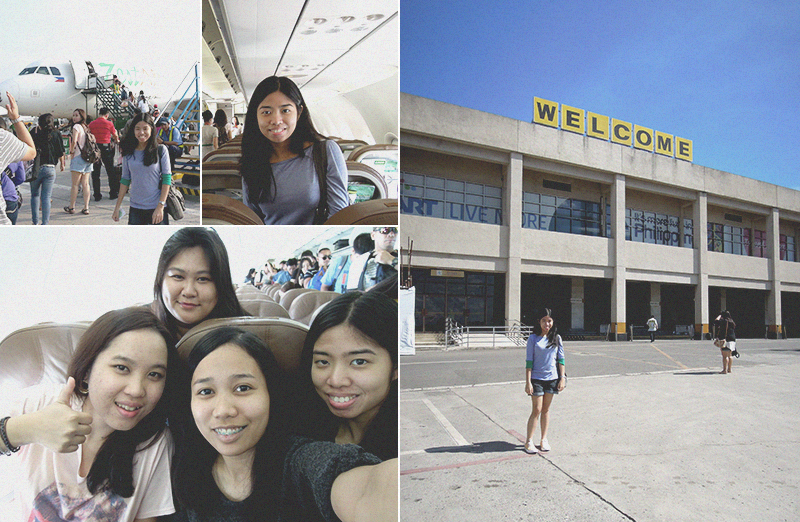 Fresh off the bo — I mean, plane!
I had a goal during this trip: To only shoot using my digital camera and phone. With that said, all the photos here were shot either by my digicam (a Nikon P300) or my phone (Nexus 4). Post-processed in Photoshop. Up to you to figure out which photos were taken by which camera. By the way, all the panorama photos will open on a new window if you click on it instead of the usual lightbox embed. I couldn't find a plugin that can display panoramas on images hosted outside WordPress. Sucks.
Since we'll be carrying our stuff most of the time cause we'll be going to a different place for every day, I had to 'pack light', hence I couldn't bring in my big camera. So no DSLR photos on this post! :)) But packing light? Yeah right. When we met up at the airport, I had the biggest luggage. No, it did not end well for me towards the end of our trip especially when we transferred to multiple buses and boats lol. Next time, only bring clothes you are sure you're gonna wear, and not the whole closet. Leave your girl scout self at home, ok.
Anyway!
Day 1 we went to the following places: Rainforest Park (To me it was like their Star City, only a lot smaller and simpler. But what do I know, I am only a tourist. Haha!) and then we had dinner at the buffet restaurant somewhere on the top floors of Crown Regency Towers. Last on our itinerary for day 1 was this new attraction called the SkyWalk Extreme.
Dare I say, day 1 was the challenging part of that trip. At the end of the day, my knees were shaking and I felt beat when we got back home and then the next day I was beginning to feel sick.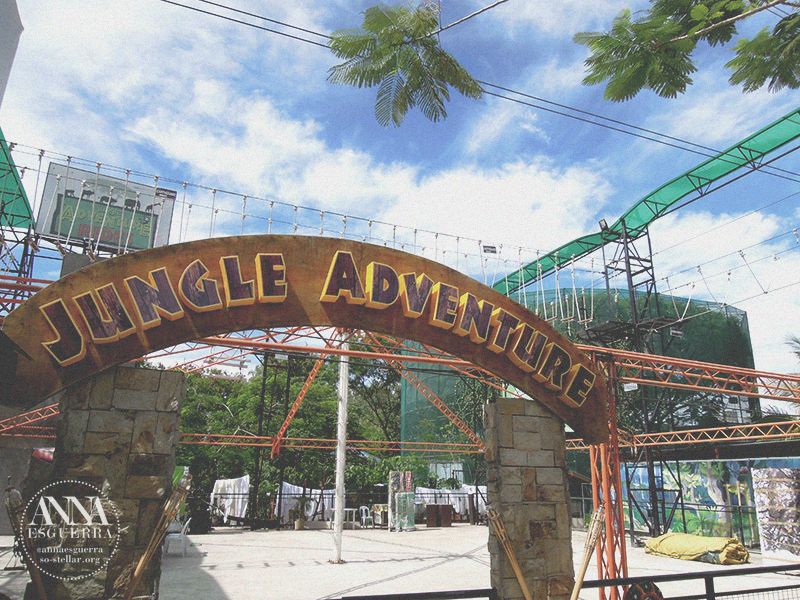 Ha ha ha, self, you have no idea what was about to go down.. :))
Prior to actually doing the things inside this attraction (Jungle Adventure), I thought they would be easy as pie. But as soon as I was inside the area and they strapped on the harness on my body and they told me to climb up the rope ladder.. I started to act like a pussy, and that continued until the very last part of it. =)) Sure, I laugh at this now, but at the time, I was scared shitless. LOL.
This shit is easier said than done!!
Never again? Probably. But who knows. Now that I think about it.. it doesn't seem so scary at all. Maybe I'll try again in the future. Or not. Lol what a pussy! :))
On the other hand, there were good and best parts of our time in Rainforest Park: I touched snakes and fed animals! :))
Well that's the entrance going to the oceanarium..
Past inside the gift shop is the oceanarium where there are gigantic aquariums where them fishies reside. :)) And then at the far left corner, is where they keep the cages filled with different kinds of snakes.
Next we went to the aviary where the birds and an unexpected animal were located. Among the things you can do inside are… feed the birds and lol around. Yep lol around, which was what we exactly did. They were panicking whenever the birds flew over them or came just a little closer to them.. and I was such an a-hole that I just laughed instead of helping them shoo them away. =))
The unexpected animal was a deer. The caretakers call her/it/him(?) Bambi. Couldn't tell what's its gender, really. Haha. Also a bit sad that the deer's horns have been cut off. The problem with animals taken out of their natural habitat is when you see them they just look so sad and they're just about looking for any kind of TLC from anyone, human or animal, I guess? Lol.
I really wanted to take Bambi home. Or at least spend more time feeding him/her/it. Bambi reminded me of the dogs I left back home while I was in this trip.
After the aviary, we took a break and then we did their jungle adventure attraction thinggy. Already talked about what happened in that one on the very beginning. :)) That's the last thing we did there.
Next we went to Crown Regency Hotel and Towers for the Skywalk attraction. I started to notice that all day we've been doing things that involved being in high places and I wondered what is it with this place or its people and their sudden liking to things like this.. lol. First was doing harness activities and then getting harnessed to walk at the edge of the tallest building in Cebu city? What's up with that?!
I don't have that much photos of the place except for these ones because most of the time was spent waiting for our turn in the Skywalk queue and we had to leave our stuff behind. Not even a photo from my phone of the view from the edge of the building.
When we bought our passes for the buffet and Skywalk, we saw a Tiger. I thought it was just a model at first (I didn't notice its leash okay!) but when it started moving, I just had to take a photo of it. I didn't feel scared at all.. hahaha. If I had more money that day, I would've paid to get a photo next to it. I'd want to pet it too.
The buffet was okay. I wish I didn't ate that much before getting here because I wanted to go back for a couple more helpings but my tummy didn't have space anymore. I also heard from one of my friends that one of the waiters accidentally dropped something on my phone (I assume he dropped a utensil when he picked my empty plate) when I left to get food and quickly tried to wipe the mess. Didn't even have the balls to tell me what happened. Well for the record, I noticed something went wrong with the phone when I came back. Minus points for y'all.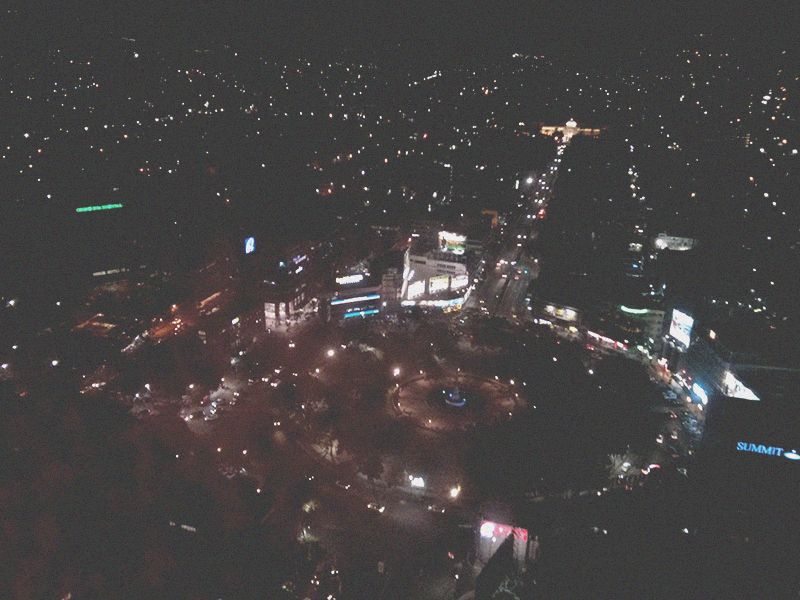 Umm this was taken inside the elevator, lol. I was fascinated at that building at the far end that looked like the White House. :)) I'm not a person who takes down notes of the names of the places that we've been to so um, IDK where this is except for the fact that it's in Cebu.. haha!
That ends my recollection of day 1 in Cebu!