Finally, my Demi Lovato concert post!! Sorry it took me two months. I couldn't think of how to start this, haha!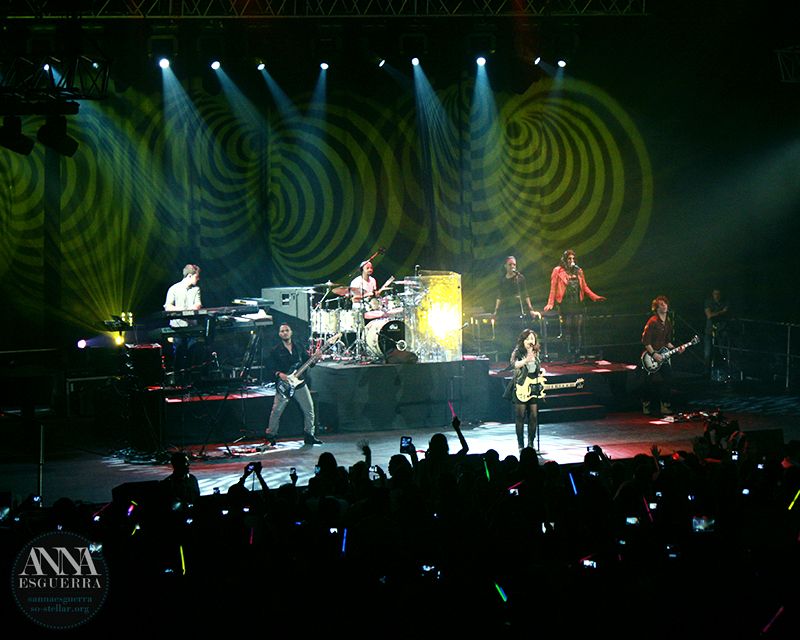 Two pop concerts in the first half of 2013. Not bad, right? As someone who usually (only?) goes to rock concerts, yet I stand by the side now and not in the moshpits anymore, this is really out of my alley and I don't know what to expect! The first show I went to in January was really chill and laid back, but that's because, compared to Demi, this artist does not have a massive fanbase here like she does.
Other than that.. she's a pop artist, firstly. Second, most of her fans are soooo young, that it makes me feel like a senior citizen just going there. I feel like I couldn't connect and relate to the younger generation now, lol. Third, SHE IS THE ONE OF THE FEW DISNEY ARTISTS WHO HAS ACTUAL SINGING TALENT SO I HAVE TO SEE HER LIVE. I had a feeling that this will be fun since it's a new thing for me.
Anyway, I did my research months before the concert and it boiled down to these three things, the first two I have to be mentally prepared for (haha):
1) Lots of young fans
Demi has fans as young as 6 years old? Yup, that's about right. I saw a lot of kids, some went with their parents (chaperones, lol). Some of the groups consisted of family members. I find it a little weird (again because this is not the type of show I usually go to), but who cares. Everyone's here to enjoy a good show and give Demi a warm welcome.
2) Ear-shattering screaming from the crowd 
I thought it was funny that my friend brought earplugs with her to minimize the noise to the show because.. if this is loud, what about the loudness we get from the rock concerts we go to in the past? But I was wrong. These kids (yes, I feel like I am that old already.. LOL!), really defined LOUD for me that night. I couldn't hear myself, yet I was able to hear "I LOVE YOU DEMI", "OH MY GOD OH MY GOD OH MY GOD DEMI" in a sea of unrecognizable noise. I took videos from the show, afraid it might not capture the actual singing and instruments from her band members but it did. Thank God. Maybe I'm only saying these things because I wasn't part of yelling as hard as I could've with the rest of the audience who are much more of a "hardcore fan" than I am.
3) Demi reaches out to the crowd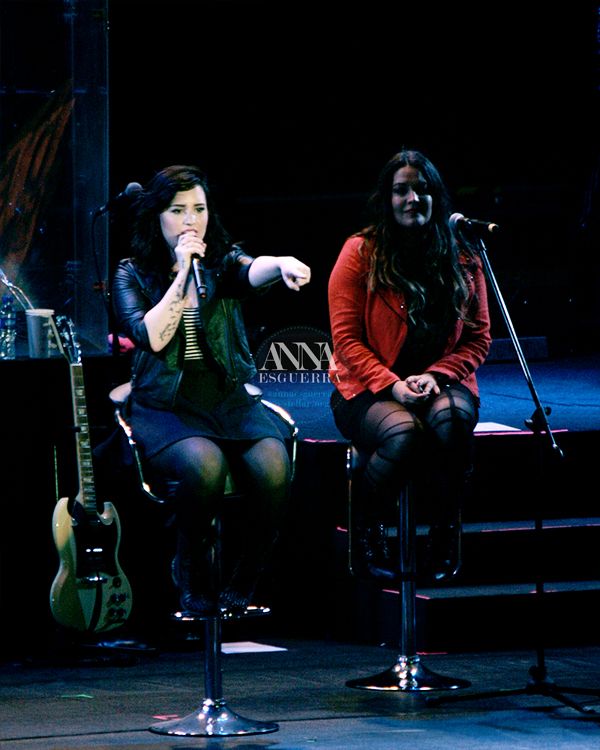 I loved that she didn't do everything so fast, and instead took breaks to do her spiels with the audience. Like talking to the people in the VIP area. I thought it would be like just any other show where the artist just continues performing, stopping for a short while to say some line we've already heard before (asking the audience if they're alright, etc), but what she does instead is she takes the time. I especially liked it when she called out one of the bouncers who was telling the person to sit down. Hahaha!
"What are you doing? Yo, you. My fans can stand up if they want to!"
---
PRE-CONCERT
When the prices for this show got released in public, I realized they're expensive (what else is new?) and that I don't have enough money for it. This is always the case when some artist comes here, and I get excited, only to get shot down because of the expensive tickets. Luckily, I stumbled by this group buying site a week before the show and saw they were selling tickets for half-off, and these were tickets to reserved seats. Given that the tickets aren't guaranteed that they are for the good seats inside the venue, I really don't give a damn anymore.. what matters is that I will finally get to go! I immediately messaged my friend online and told her about it and convinced, REALLY convinced her (cuz she's a fan of her music, too) to come with me and then poof, she purchased two tickets for us!
Fortunately for us, on concert day, we picked up our tickets a little early than most people so we got nice seats (hopefully the photos do justice, hehe). They were distributing them randomly to the people who claimed it, but at least we didn't get tickets to a farther row. A bit far than my standards, but the view's alright!
Lol this is my teaser photo from IG
My concert buddy for the night and yours truly :))
I don't remember what we did after we got the ticket.. we probably ate somewhere, had a long chat.. etc etc. We were just waiting for the time to pass by so we can go inside the venue already. We didn't want to come super early, otherwise that would defeat the purpose of having reserved seats. Also there was a soundcheck party, which we aren't a part of ..and a meet and greet w/ Demi (don't wanna talk about it, huhuhuhu *bitter*), and a press conference. All those three happened in a short span of time, I think. Oh well, we aren't a part of any of those so we just spent the time eating at Taco Bell, lol.
CONCERT
Panorama shot inside the big dome from my Nexus 4 (you surprise me, sometimes!)
And so, around 8PM, we went inside Araneta Coliseum (yah I know it's now called Smart-Araneta, but I'm not used to that yet, haha!). Place was already packed when we got in, a sign that this show is not going to be a bore. You could just feel everyone's excitement and anticipation of seeing their queen Lovato. 😉 I, on the other hand, felt rather chill but antsy cuz I cannot wait to start shooting her! Hahaha #photographerproblems. People who were next to us, you'd think they couldn't care less about Demi and was just there.. just like us, being spectators, but as soon the lights dimmed and began the hype buildup for Demi to come out, they turned to cray mode.
Everyone turned to cray, some more cray, others extremely cray, when she finally came out. I think my hearing got busted for a while there, but still working enough to hear her singing. Hahaha!
Naturally, she would play old fan favorites first, from her earlier albums, then segue to songs from her middle album, followed by a couple of songs she doesn't normally sing (as a 'special' treat for the audience) and get to the new ones which would be the songs she'll be having under her upcoming new album titled "DEMI". I don't keep track of her setlist from her previous shows before Manila, but I assume they're the same, give or take a couple of songs.
Another thing I noticed w/ pop stars and concerts is that they have shorter setlists than rock bands, hehe. But the good thing is that Demi's concert did not feel short. It felt like it went on for like 3 hours, when it was only for an hour and a half. ONE MORE THING, it didn't feel like a pop, teenybopper concert to me! Maybe more like a pop-rock concert? I LOVE YOU DEMI. Your music is so loveable, relatable, lahat na!
I am also glad that she played my favorite from her Unbroken album, My Love Is Like a Star. Got to record it too, so yay! :3 Wish she also performed one of the collab songs like All Night Long, but I guess it's not a fan favorite.. so there. 😛 Oh and her cover of Lil Wayne's "How To Love"! Too bad she didn't perform that. 🙁
Gotta be honest here, I only listen to her music but I don't know or haven't sung along to her songs.. and during the concert, I may have or have not only sung along during the chorus, first few lines, or mumbled my way and shut up and just watched instead. HAHAHA.
She was also fun to watch! Here are more photos, lol. I'm out of things to say so I hope my photos will compensate on saying how fun and memorable this show was for me. I refuse to be bitter on the fact that I did not get to meet her after so much effort on my part. It's been two months and everyone's past their Demi Lovato hangover already, whether it be good or bad, and I should be, too. 🙁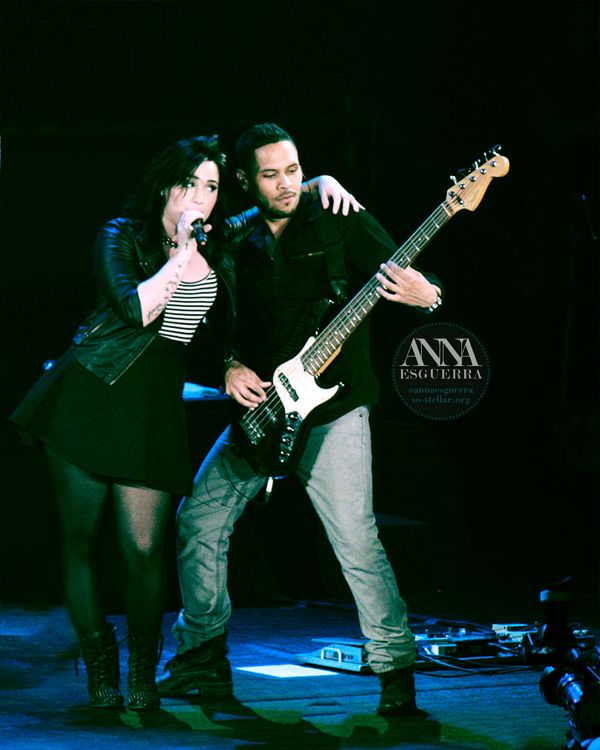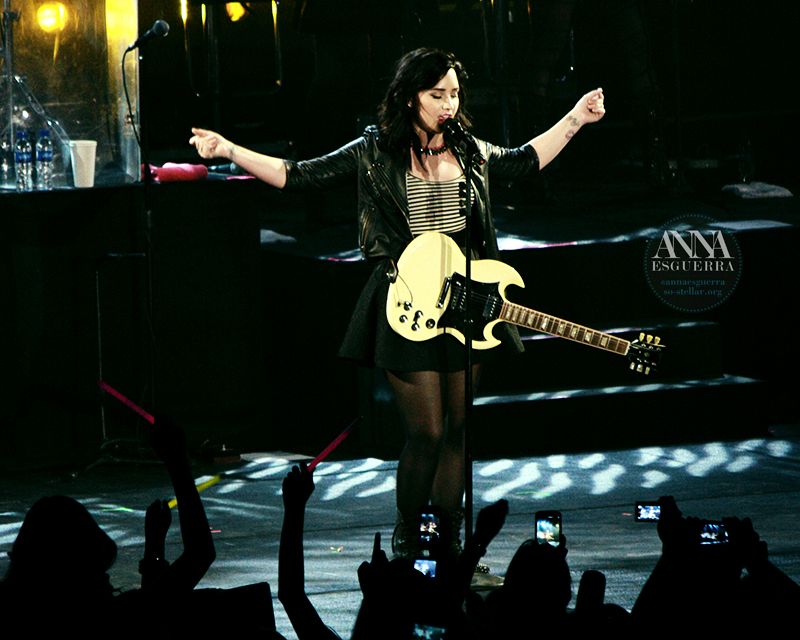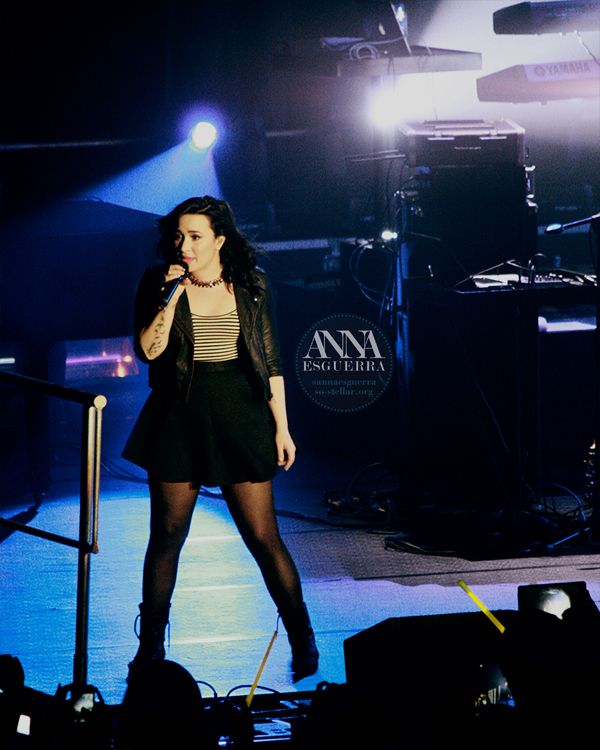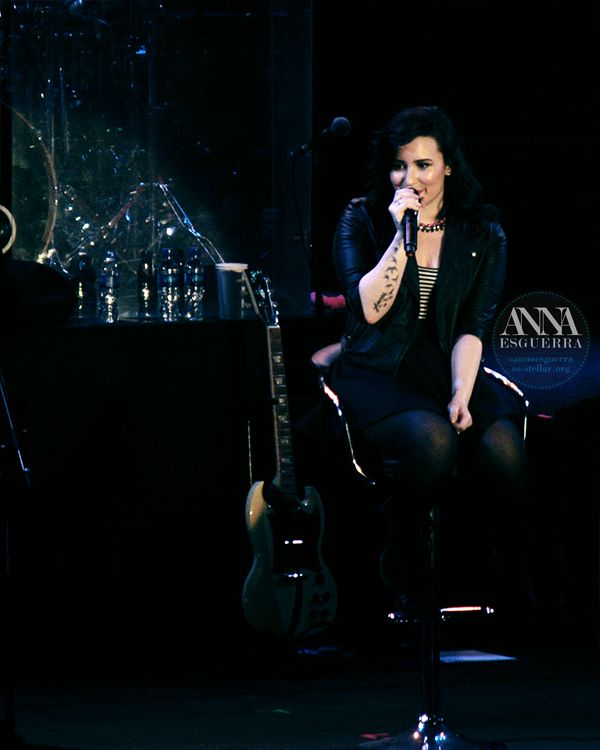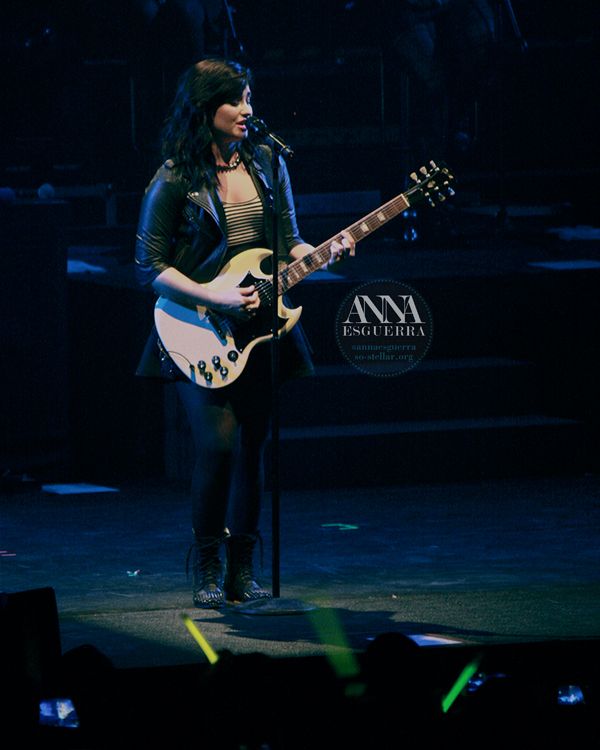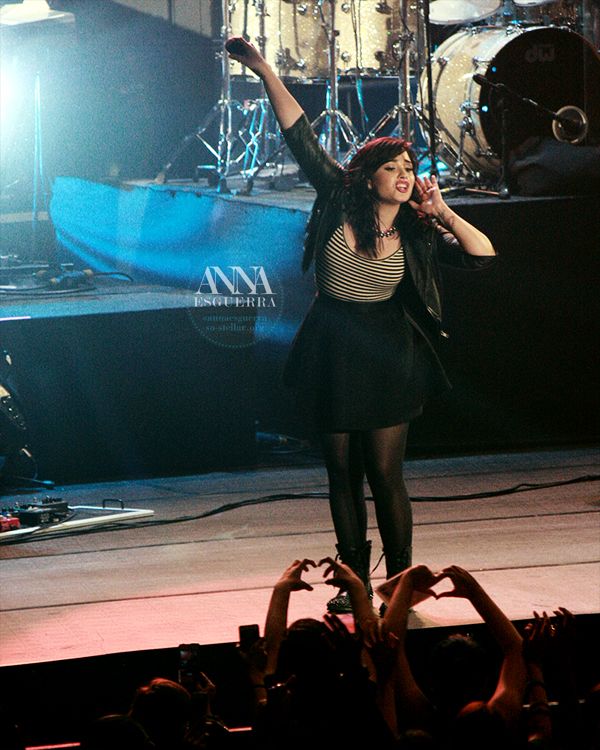 All in all, it was very memorable for me.. One for the books. Definitely not bad for my first ever Disney artist concert experience!! A+++++ rating. :))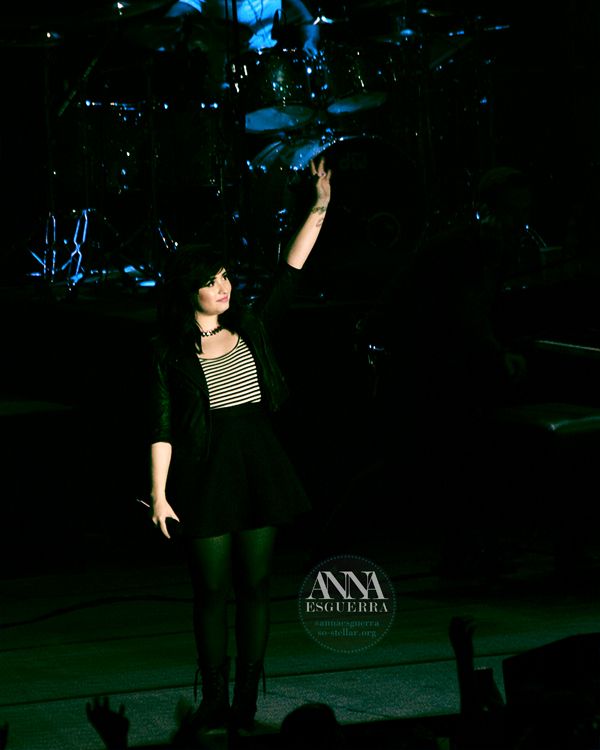 I hope she does come back here. Though it is expected that it will be twice as expensive when she does, haha. Just saying.
THE REST OF MY PHOTOS FROM THIS EVENT HAVE BEEN UPLOADED ON MY BLOG'S FACEBOOK PAGE: on.fb.me/SoStellarPH (Please support, like and share my page! 🙂 )