(This happened on Wednesday too, but I didn't want to mix it with my CC/food-related post. Haha, think of this as part 2.)
Aside from this event that I went to earlier on that day, I got to go out at night too. This night-out couldn't have come at a more perfect timing. See, when I got home from the anniversary press launch from that morning, I was still in the mood to go out and be somewhere instead of being in the house.
Then I received a text message from one of my friends in high school who is in town for a short time, asking me when will we get to hang out. Wow, okay, how random of him. He was leaving Manila in a week, and he still hasn't seen me. Lol! I asked them a couple of times in the previous weeks if they wanted to hangout but they don't reply to my messages, then I find out they're in some far away getaway with our other friends a few days later. Okay.
Hold your horses, I'm not talking about a typical night out of getting crazy. What we've decided on is to meet up, eat some place, and then go to a bar and watch a gig. IDK, seems like I'm their go-to person when it comes to gigs/concerts of musicians.
Next, I spent the last hour looking for shows in the usual bars my buddies frequent (hallo crazy friends from college!), see if they have a show for tonight. I found around 3-4 with some help, the last one at the bar that's nearer to our area. T'was also convenient because most of the bands playing are the ones that we know of.
First for the night was to have dinner! We went to Ayala Triangle Gardens first, as opposed to the mall because it was late and it'd be close by the time we get there. It was my 2nd time, but it was the 1st time that I dined in one of the restos there. Just know that I went there in December that's why I didn't get to eat in any of the restos there, not even at BANAPPLE! We chose this restaurant called Wee Nam Kee. I liked everything that I ate there and I wish I could eat there again but from what I remember it was pretty expensive, so maybe not anytime soon.
Nope, no pictures of my food like the usual. Taking pictures of your food before eating it when you're with people who aren't used to seeing such things is awkward, and knowing them, they will make fun of me for it. Jerks. :)) LOLJK. I may or may not have asked for extras later on, and I don't see the big deal in doing so. For all you know, the food was really that good that I ordered extra. Haha. PS: I usually don't, and I don't know what came over me to do that. Maybe because I did not have dinner before meeting them!
We headed to B-Side next to watch DOS COJONES. The gig featured Kjwan, Wilderness, Salamin, Stereodeal, and Peso Movement, and presented by Radio Republic (check 'em out, they're a radio stn. based online). This is their 2nd in their "series", as stated obviously in the name itself hahaha. Yes I know what that word means.
Now I usually go and take photos for events like this but I forgot to bring my DSLR that night! No regrets though, cuz I still managed to take some photos kahit papano. I also have videos, I think they're more valuable than pictures. 😀 I'll put them in the bottom of this post.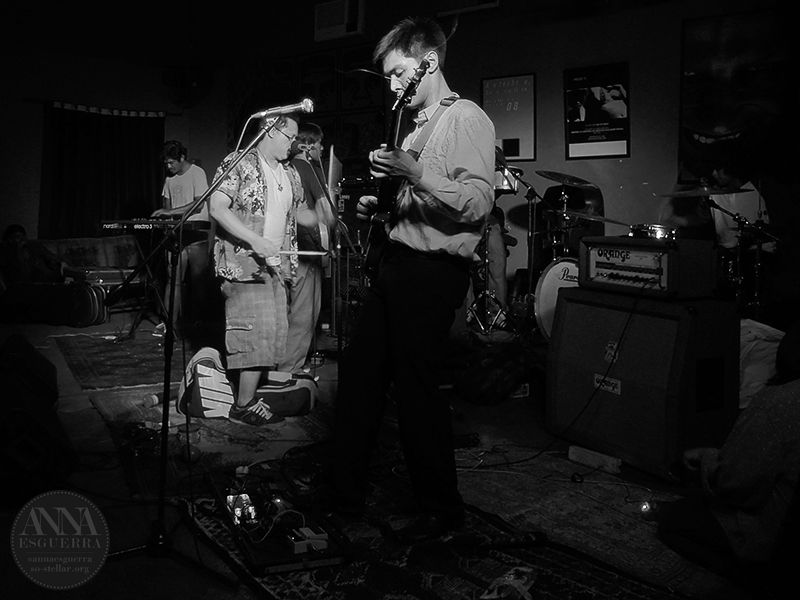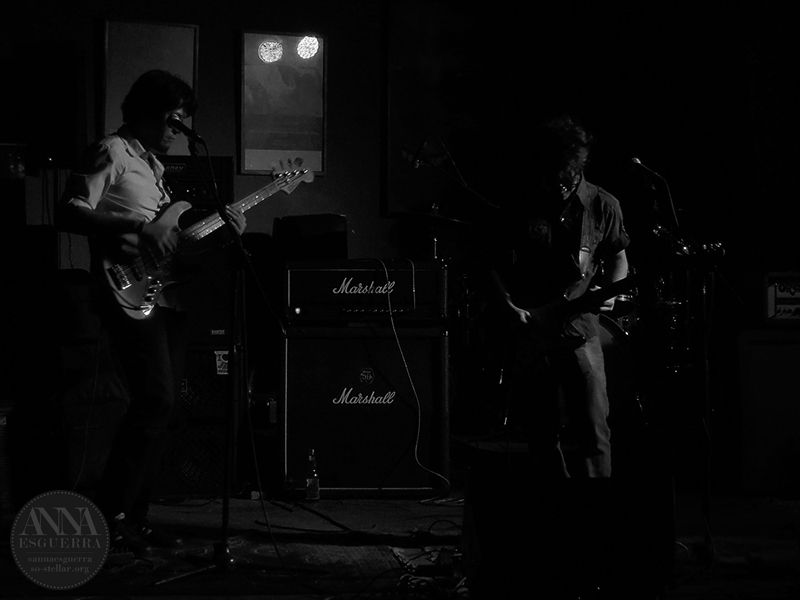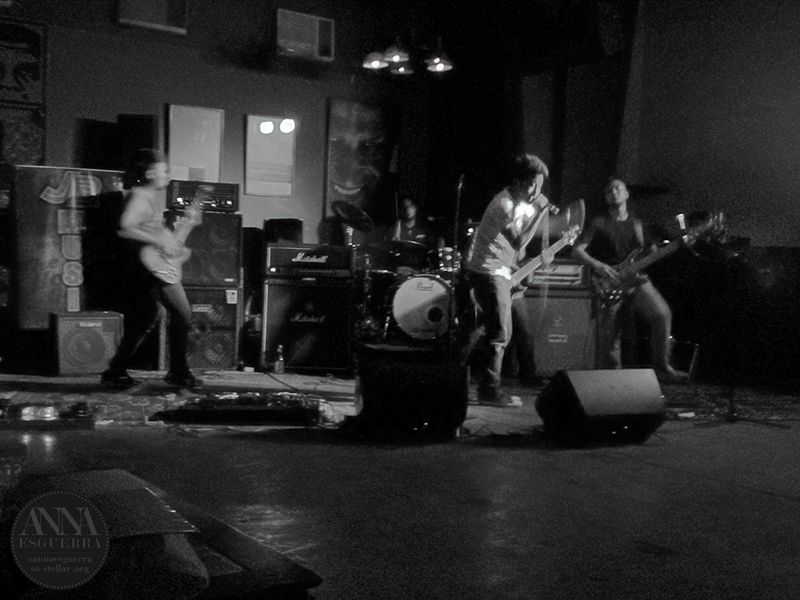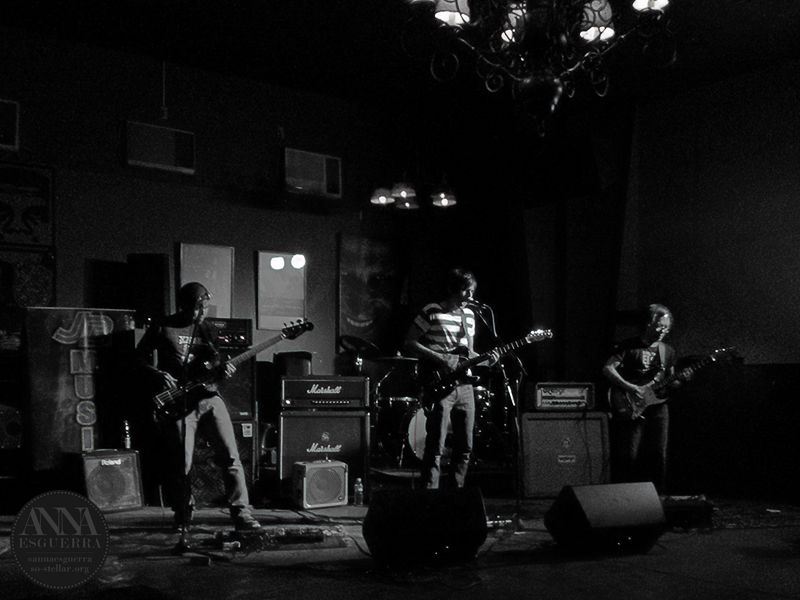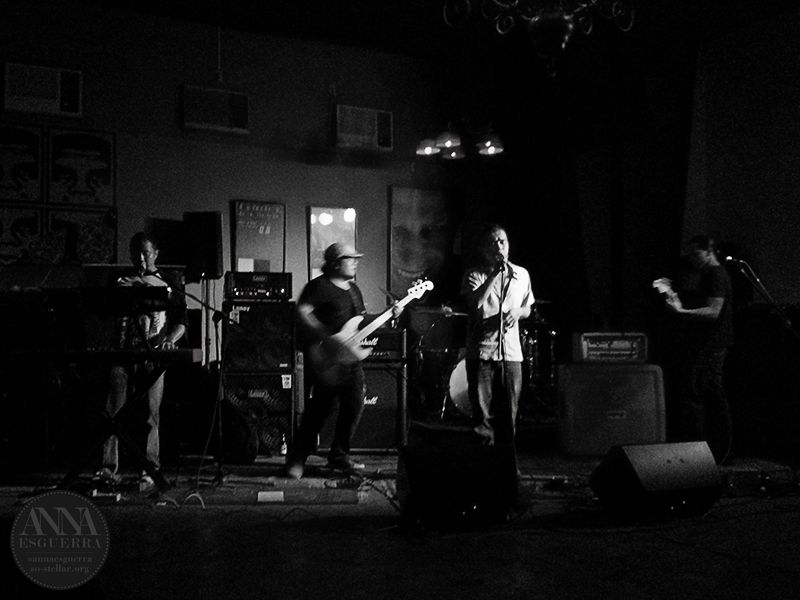 This is probably the only show that I felt so relaxed while watching the artists perform in their sets. I am usually busy shooting or recording videos, but in this one.. I sat on the couch, and ate once in a while. :)) I actually had time to sit down and eat. Haha.
What do you think of the photos? I turned them to B/W for that dramatic effect.. LOLJK. They don't look that nice (for me) in their original colored state. Too much blues from the lighting. I used my handy dandy (lolz) Nikon P300 and Nexus 4 for the photos. Take a guess which were taken by the phone and digicam.
As promised, here are the videos!! They're a bit shaky so don't bother watching throughout but the audio, I think, is alright and not too sabog. :))
During Stereodeal's set, Marc Abaya joined them to sing Butterfly Carnival. I wasn't expecting this at all, and because of this.. I am SO glad I went to B-Side that night! So sosososo glad. Hahaha. I may never get to hear that song sung live again. I love the segue towards the end of the song cause he sang a bit of Two Trick Pony in there. Go watch!
Salamin covered a Bjork song, which I only found out when I watched this video, cuz at that moment it sounded like a Deftones song to me IDK why. Oh wait, they're quite popular for covering Deftones songs. Either that or, have that sound similar to them. No complaints though, I like 'em both anyway!!
Congratulate me because I used Adobe Premiere to edit those videos, while thinking that I do not know how to use the program anymore. Last time I used Premiere was in college.. and since I'm not really into video editing, I didn't use the program that often after the class ended. Well, yeah what I did are just basic stuff.. but still! Hehe.