I just remembered that I still a LOT of events that I haven't made a post of.. hahaha. Pre-occupied by the "E" stuff and events (right, "E" stands for.. nothing but events!), lol sorry. Some of these unpublished posts even date back to January of 2012, lolololol.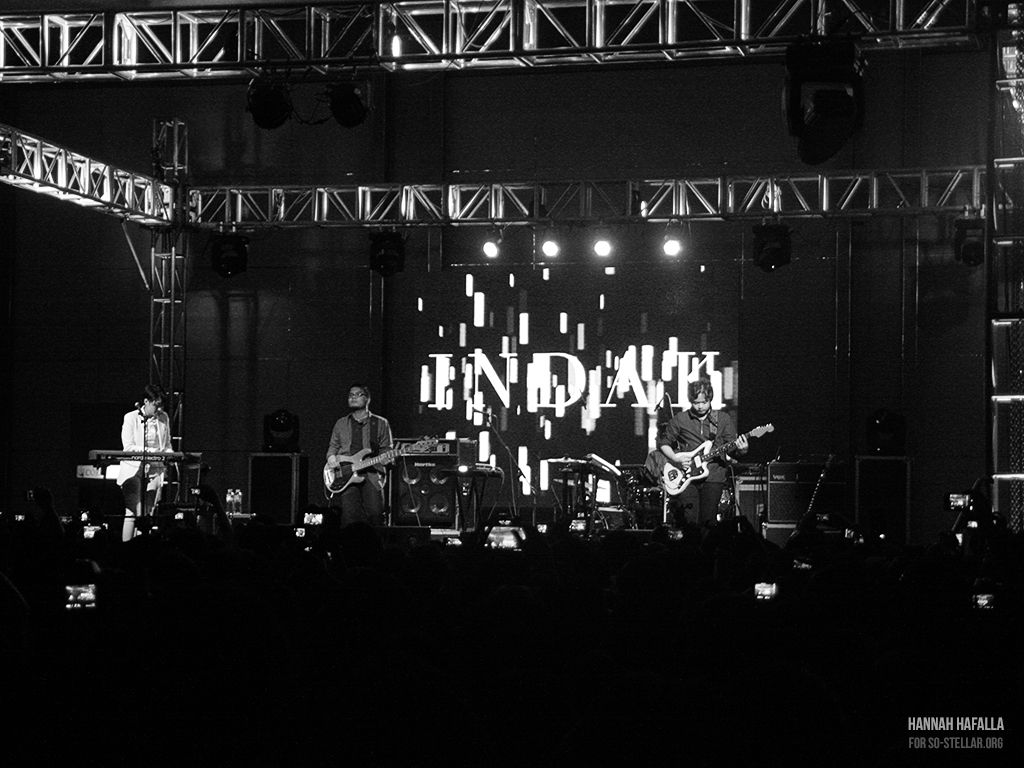 November 28, 2012: Up Dharma Down launched their 3rd album titled Capacities. The album is a follow-up to their sophomore album from 4 years ago, Bipolar (or as I like to fondly call it, BIPEY). Before we went to One Esplanade (venue for the launch), the gang met up at Yabu for dinner, and to finally satisfy our craving for the dang katsu food that people talk and tweet about so much online. My friend did a post about it, too, if you're curious how our Yabu experience turned out.
We were so full after eating at Yabu that we felt lazy to go the launch, lol, BUT we shrugged off that laziness and in the end we still went to the venue. No way that we were going to let that P1000 pre-order package just go to waste.. plus, this is the first and only time that I would be watching Up Dharma Down before the year ends (ended? I'm typing this in 2013, and this is a post that's supposed to be published in 2012 if that helps/makes any sense). The pre-order package includes the ff.: Limited ed poster, Capacities album limited ed. covers featuring one of the members on the album artwork front cover (I got Paul's cover but my friend wanted it, and she got Ean's cover, so we traded, hehe), limited ed UDD Capacities tshirt.. on top of that, your ticket/pass is good for two already!
As soon as we got inside, it was just starting to get full.. people were eventually coming in, too. There's a crowd forming near the stage composed of people who looked like they've been there for more than 3 hours now. Early birds. We got comfy at the very back. Haha. No sense in trying to squish ourselves closer to the stage because I, for one, won't be able to see anything when the show starts and people will start to raise up their cameras and ugh, the dreaded iPads, to record the show.
The show started an hour later. Maude was the opening band. By then I couldn't see anything and just stood up and listened to the bands the whole night. Hahahaha. I still have photos, but they were not shot by me.. I lent Hannah my camera and she took most of these photos I am about to share to you. 🙂
Thanks, Hannah!!!
These photos are posted on my blog's FB page as well.. 🙂
While I enjoyed watching this gig and hearing old and new songs, I would like to highlight the fact that they played Flickr Flicker.. Yep, I haven't been to many UDD gigs and be part of a crowd fortunate enough to have heard it in the past. :)) It's just one of those songs that (to me) doesn't look like gets played too often in live gigs. Glad they played it in a show that I was able to go to. That moment definitely took me back to my teenage/ala-PBB-teens years. =))
*coughs* Back to the topic. I have thoroughly listened to the album now (it's been 2 months) and I approve of it!! "Feelings" featuring Paul Buchanan of Glasgow band, Blue Nile, is an instant fan-favorite. On some days I like to think of it as the new "Oo" hit, except it's in English and it has more impact AKA more.. FEELINGS.
My personal favorites, however, are.. Thinker (#1), Indak, Kulang, Night Drops (after my friend introduced it to me, I was hooked), and what else? FEELINGS. :)) I can't decide between the one with Paul and the one without, it's a tie. Turn It Well is slowly becoming a favorite.. the chorus is catchy, the song is cute, happy, just good vibes in general. 🙂
IF you see their album at a bookstore, or just about anywhere don't hesitate to buy yourself a copy.. Just make sure it's the original, okay. LOL.
It's koality music, I promise. Worth your money, worth listening to, worth being a fan of their music.
The only downside of all of this is that we left early, right after the show.. thus not getting our albums signed. We finished the show, yes, but we didn't stay long enough for the album signing. Line was too long and we were tired from standing for 3 hours straight. 😛 But that's okay, it's not like it's the end of the world that I won't get to see them again. Hahaha. Hoping to go to one of their shows this 2013 and have them sign my copy.
Hey, this unsigned CD will be a good ice breaker to a conversation.
Now, should I also bring my poster, too? Lol.