I've always wanted to watch the noontime variety show on ABSCBN titled ASAP as part of the live audience. Well, primarily when I found out that Bamboo (Manalac, of the now-defunct OPM alternative rock band of the same name) is now a regular on that show.. but everyone knows that it's reaaally hard to get slots to watch this show. So I gave up on "the dream", and just shrugged it off… called it a day and went on to be contented with just watching it from the TV.
Then just a couple of days before Sunday, a friend texted me asking if I'm free on that day because if I am then I can tag along to watch ASAP live during Enchong Dee's prod for his birthday. As usual, I was hesitant because I was "busy" (or just lazy, tehehee) but in the end I gave in. It's not everyday an opportunity like this gets by me.
Early Sunday morning I commuted all the way from south up to the north.. I got there just in time. Oh the things I do for you, E. :))
3 hours later, I was in queue to the back entrance to the studio where ASAP was showing.. they were going to let us in during the commercial so we can prepare before they go back on-air.
They finally let us in. To be honest, it was a pretty brief moment, my stay in there.. The moment his prod was over, we were instructed to exit the studio. Nonetheless, I still got to watch a part of that show, live. I'm contented with that.
Thanks, Enchong, for giving us the opportunity to see your mala-buwis-buhay (still not used to this term, lol)/risky/dangerous/daring prod for your birthday in person. I mean getting to witness all that with our very eyes.. 🙂 Thanks, too, OED.. 😀 y'all the best for anything Enchong, hehehe.
Now what's a post of mine without pictures, right? Below the cut are some photos from his Skyfall-inspired dance prod! Enjoy 😉
PS: I have not seen the movie so I honestly don't know the connection.. lol I guess I'll find out in 3-6 months when the movie gets released online. *wink* Also, no, I didn't see Bamboo Manalac while I was there. Sigh. No matter, he has plenty of gigs where I can watch him and easily ask for a photo/autograph.

I'm sure you've probably seen these parts if you've seen this ASAP episode, hehe. If not, then Google is your friend! This episode aired last November 18, 2012. 😛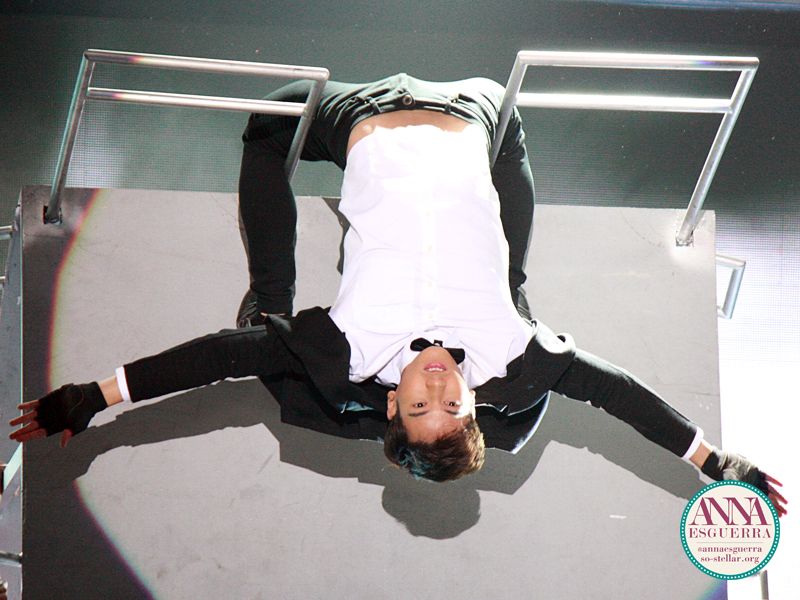 He was interviewed by Kim and Maja after that. Pretty much out of air/short of breath from what he just did, he still continued to go and greet his friends, coworkers, family, and fans on air. 🙂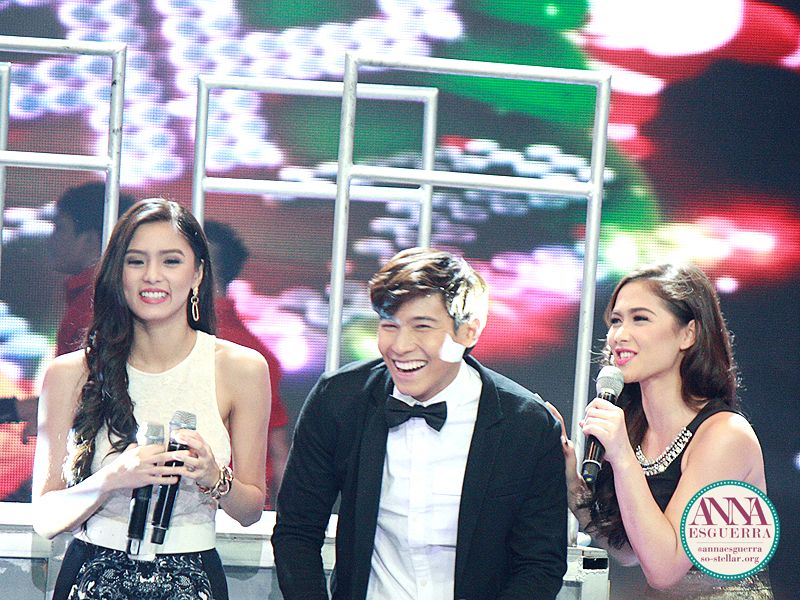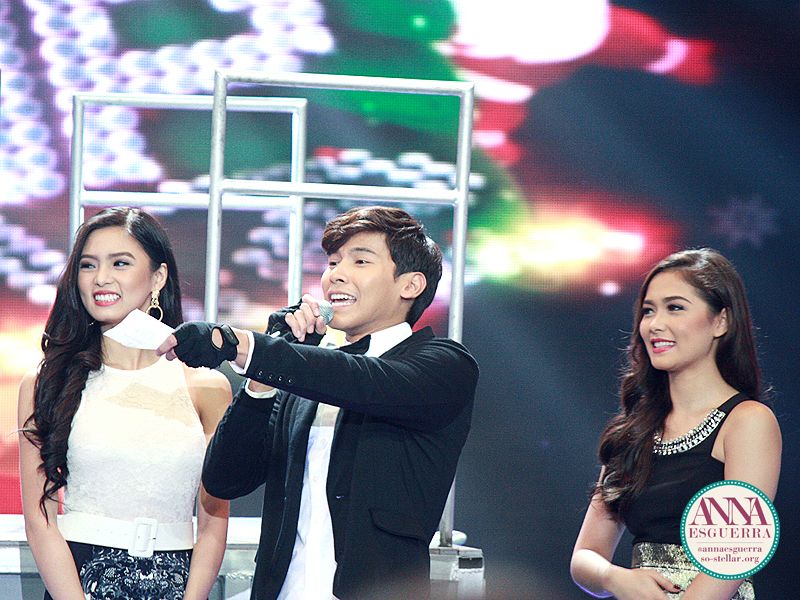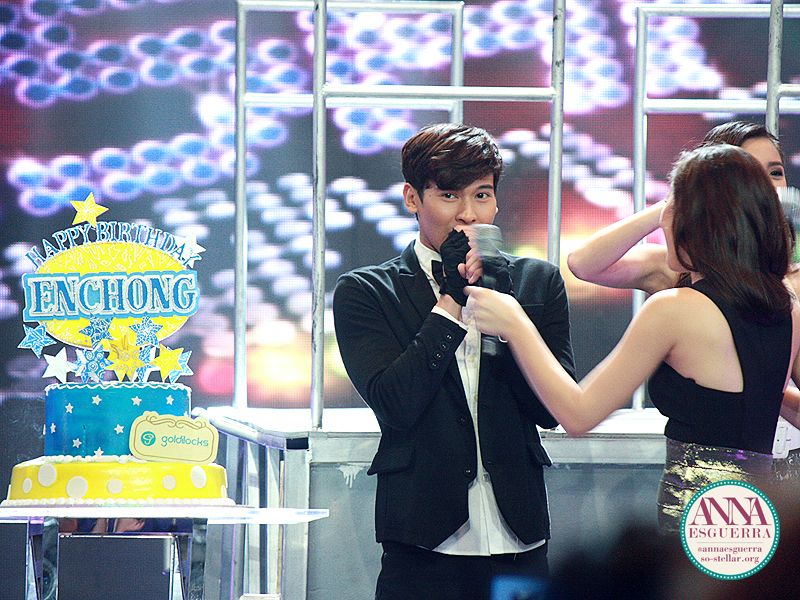 Backstage, he was checking out the massive amount of cakes and pastries (cupcakes, haha) he received from his fangroups and sponsors. Of course we also had a little something from our humble group. 😀 According to my friend, he was able to try this out and he liked it..
Lastly, I think it's worth noting that I also saw Billy Crawford that day.. not close, just a view of him passing by at the 2nd floor after the show.. :)) To which I took the moment to call him, but obviously failed, because it was me against the groups of people screaming for Enchong's attention that they probably drowned my voice during that unison. 🙁
I didn't see Bamboo, but I saw Billy, that's fair enough. :))
Oh well, someday I'll get to meet you, Billy. Someday. For now I shall be contented with just seeing a glimpse of you from a distance. This would be the 2nd time, btw. Heh.